Over the past 30 years, humanity has spent a third of the available resources in the world. Every year, the consumption of resources increased by a half percent.
Therefore, this becomes important saving of natural resources, the search for alternative resources, recycling of raw materials.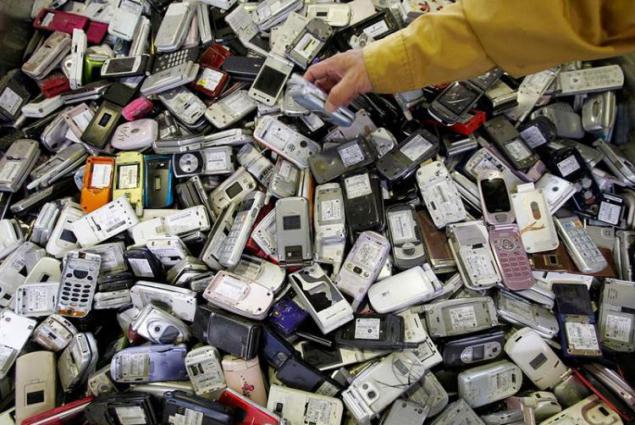 Over the last century the world population has increased by 4 times, almost 20 times the volume of industrial production rose. But modern technology can not properly clean air and water, to dispose of waste. Currently in the dumps accumulated about 80 billion. Tons of garbage. And these mountains are growing, because only one-third recycled byproducts.
Terrific convenient plastic bottles. They decompose in the ground for hundreds of years, whereas the tin, it would take 10 years and paperboard only 1-2 years. Generally, the degradation time of polyethylene depends on its structure and can exceed several thousand years.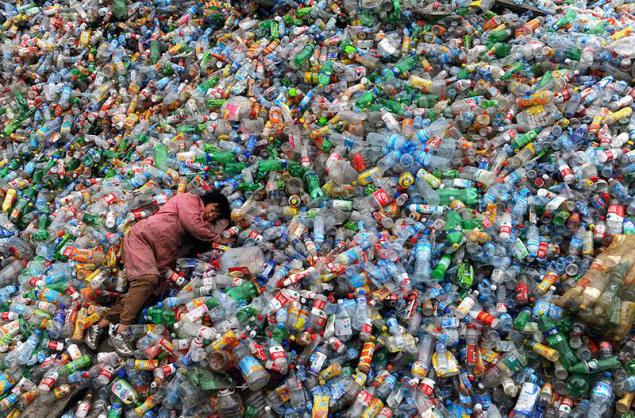 Every year the population throws away more packaging, tires, household appliances. Today the question of recyclable waste again put on the agenda. "Second Life" waste helps to save a considerable amount of raw materials and energy.
Hundreds of colors, made from plastic bottles. All of this exhibition called "A Thousand Suns", taking place in the US state of Michigan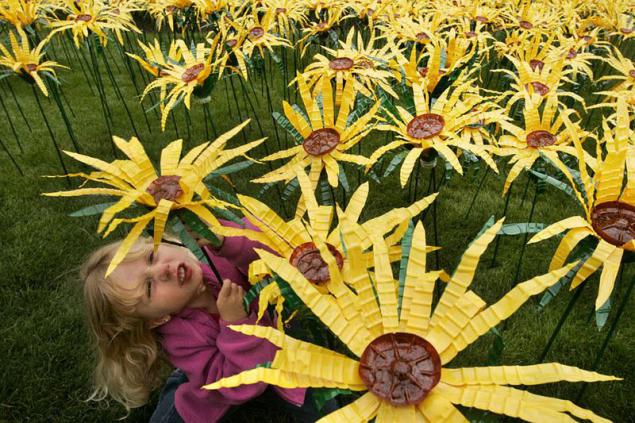 Worldwide recyclable waste paper, packaging, glass, wood, metal, household appliances - recycling has become one of the fastest growing industries. We ship all generous hand it to landfill.
Here's a unique bike, made of parts from old cars and bicycles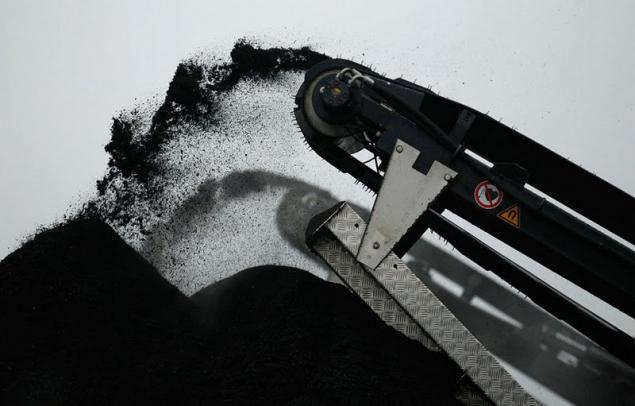 Modern processing plant of electronic components in Tokyo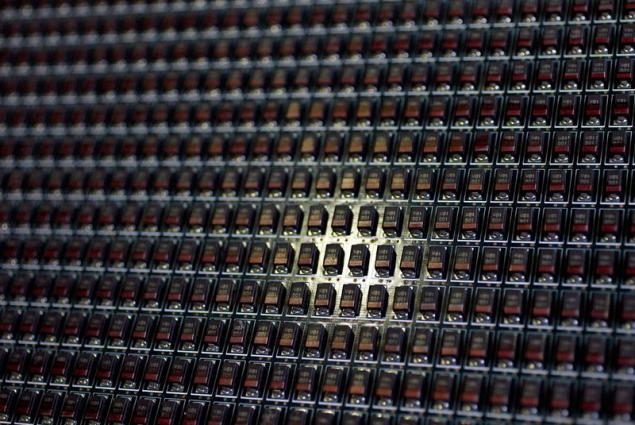 On average, a ton of computer waste contains as much gold as 18 tons of gold-bearing rocks.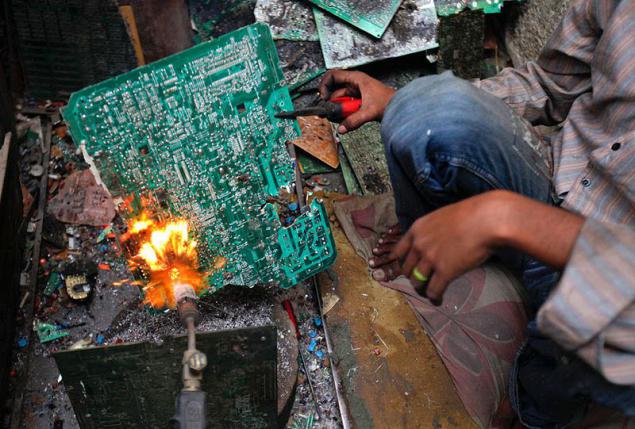 Interesting use of plastic bottles found in Roubaix, France. Of them built in the park here are spherical little room for meetings.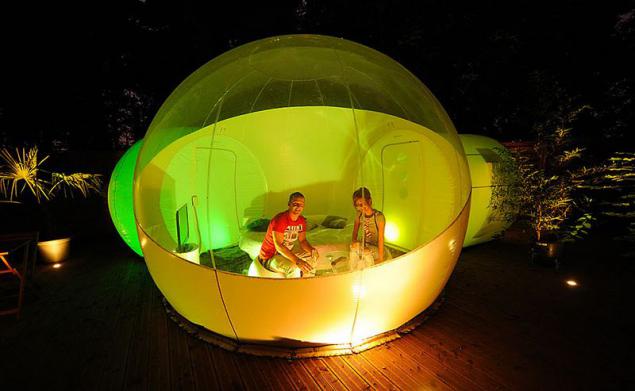 Where to put a huge amount of vuvuzel left after the 2010 FIFA World Cup in South Africa? Was a competition for the re-use of these instruments. In this place of which made the original lamp.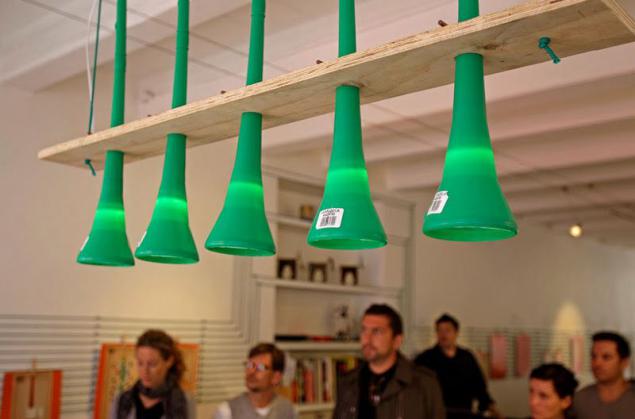 Of the film from old VHS tapes can make original designer handbags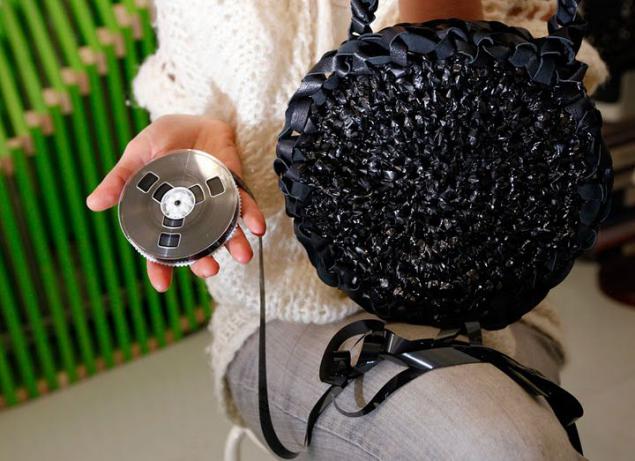 Processing plant of old pipes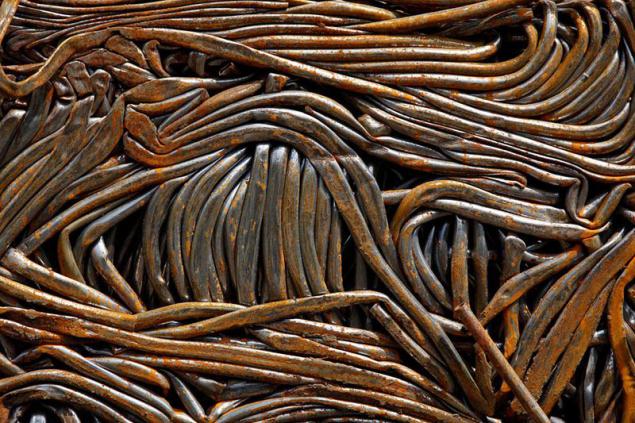 This man rummaging in the dump in Manila, Philippines in search of copper and other metals. For many people living here, this is the only source of income
Games made of anything and everything. He took part in the parade in the Chinese New Year in Sydney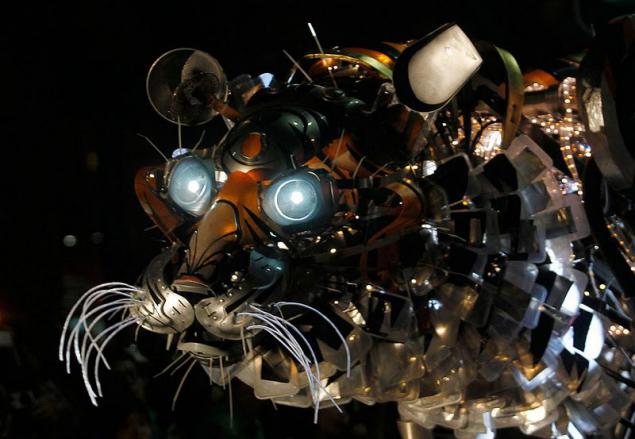 Globe model, created by designers from plastic bottles, Petach Tikva, Tel Aviv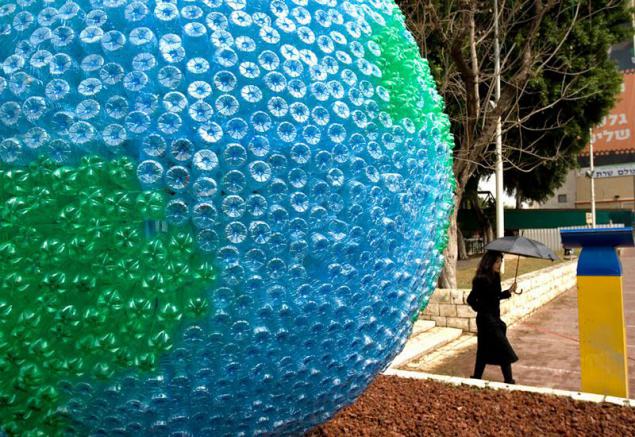 Point for the recycling of old mobile phones in Tokyo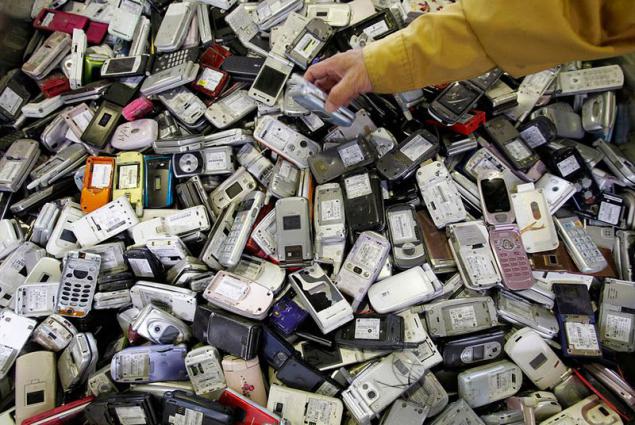 In the Israeli town of Kiryat Gat is the "graveyard of tanks", where there are about 700 decommissioned armored vehicles. They are sold for processing at a price of $ 0.25 / kg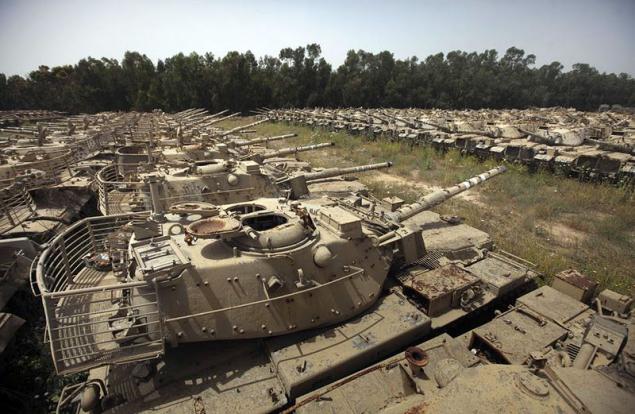 In the US city of Columbus, Ohio in the stores have special bins for old, unwanted points. They are then collected, disinfected and distributed free of charge to needy.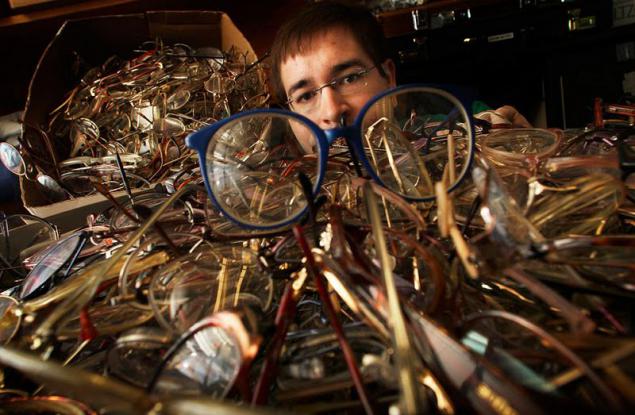 Exhibition in Taipei, April 9, 2010. One of the Taiwanese company has built a three-story exhibition hall of 1.5 million plastic bottles instead of bricks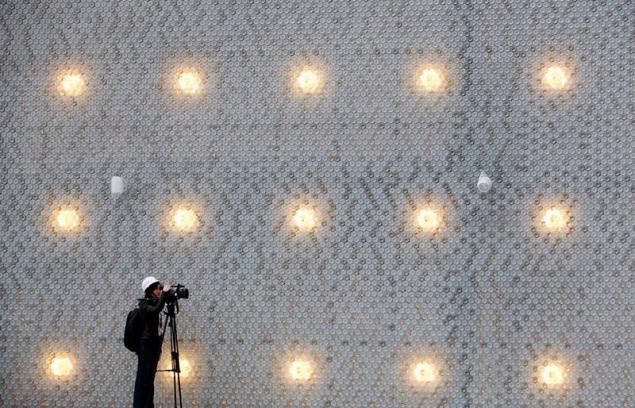 An interesting installation in Sydney, Australia - Tree of old bike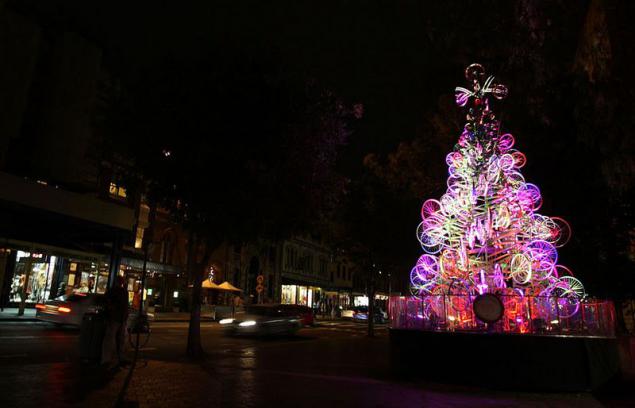 Processing plant aluminum cans in Laval, France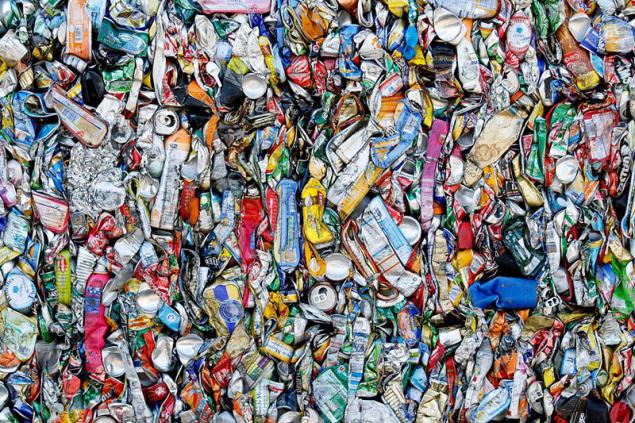 Violinist Paraguayan Symphony Orchestra "Ringtones trash", whose musicians play instruments made from waste materials
10-meter robot tranformer made of avtoloma, Beijing
In what could become a plastic bottle? For example, in a blanket. Is engaged in processing plant plastic bottles in Taipei, Taiwan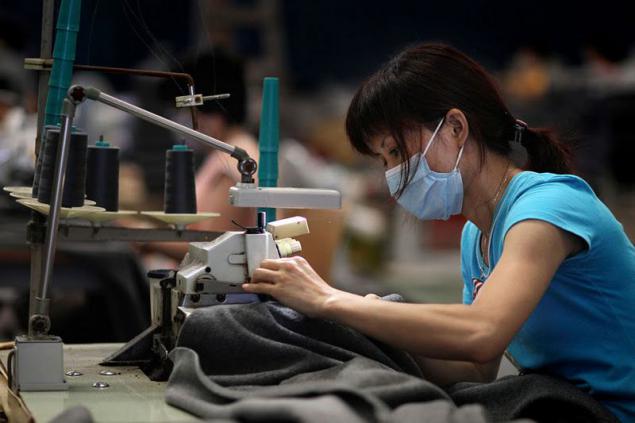 from a citizen of the Brazilian city of Sao Paulo seriously save money on buying prams. He made it out of old boards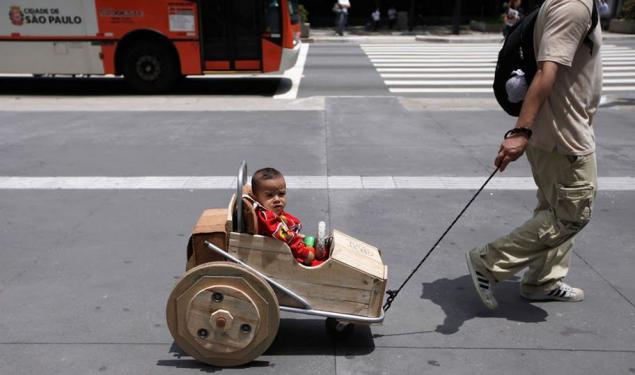 Easter bunny made of plastic boxes Bottle, Cape Town, South Africa, April 15, 2011. At its creation took 42,000 boxes connected by cables.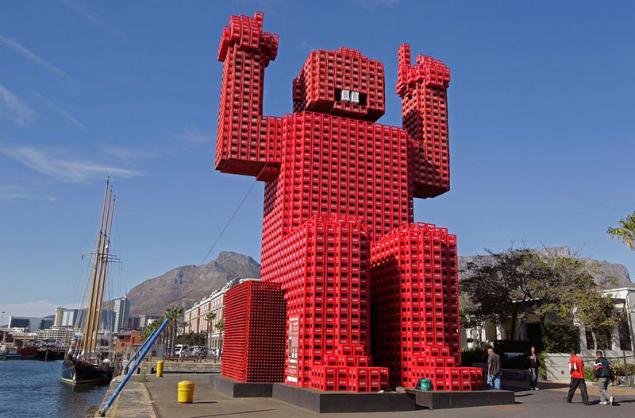 shte from plastic bottles can make fuel for cars. This is a working plant for processing plastic waste holding tank with fuel oil, Hong Kong, August 24, 2011. Here, in the future will be able to convert 3 tons of old plastic in 1000 liters of fuel.
Speaking of which, this year, experts Russian company from Tomsk presented an installation that is capable of 1 kg of crushed plastic bottles to get as much as 900 grams of fuel.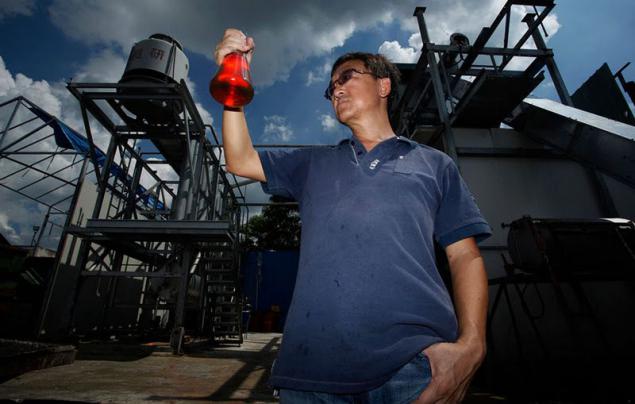 18-foot catamaran made from 11 000slastikovyh bottles, Sydney, Australia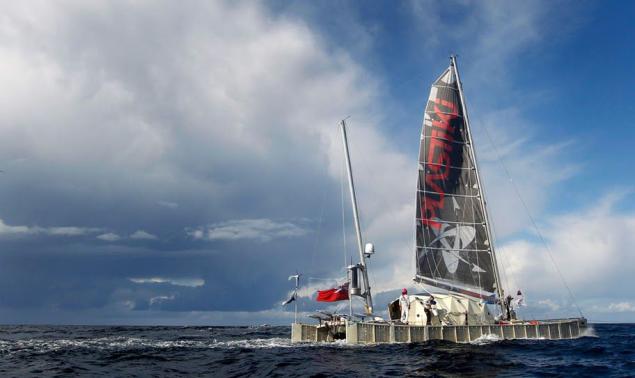 Source