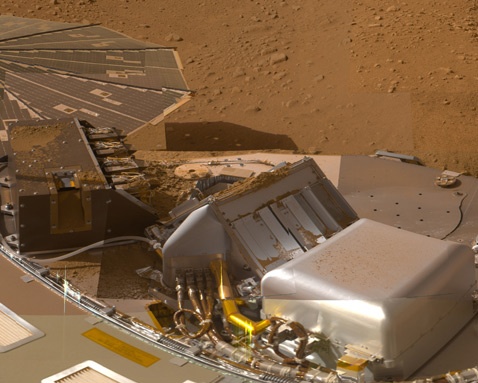 The company Mars One (Netherlands) intends to hold on Mars a reality show with earthlings. Filming of the project should begin in 2023, but now you can take part in the casting for the role of a pioneer of the Red Planet.
Selection of candidates for participation in the show will last until 2015. As a result, choose 24 astronaut who, after seven years of special training will go to colonize Mars. Future colonizers learn to "survive" in conditions as close to Mars. To participate in the casting allowed men and women over 18, preferably with a technical education. Applicants must submit a 30-second spot with a rationale as to why they want to leave the Earth forever. By the way, under the terms of the reality show, study participants will not be able to return.
The head of the organizing company project Baz Lansdrop explained why space "tourists" will not be able to return to Earth. Under the influence of overload in the eight months of space flight and as a result of the low gravitational field on Mars, astronauts lose some bone and muscle mass, and they just do not have the energy to go back. Despite this predostereenie, currently the company's representatives received more than 10 thousand. Applications for participation in the project.
Ray Bradbury, author of "The Martian Chronicles" has not lived for almost a year before the news of the first set of colonizers of Mars. One can only hope that the Earth's civilization and progress does not harm the ecology of the Red Planet. Although certainly discover many secrets that keeps the closest planet to Earth ...