Analysis of the soil did not start immediately, but only two months after the arrival of the rover Curiosity on Mars.
This is due to technical problems that have occurred at the time of collection of the soil.
A piece of plastic pulled away from the rover, scientists have decided not to risk it, so as not to scoop the stuff of terrestrial origin and repeat the procedure again.
The process was delayed, but still proceeded to sample the special chemical and mineralogical laboratory CheMin inside Curiosity.
The first pictures from Mars rover "Kyuriositi" (20 pics + 1 video)
Planetary rovers to Mars Curiosity went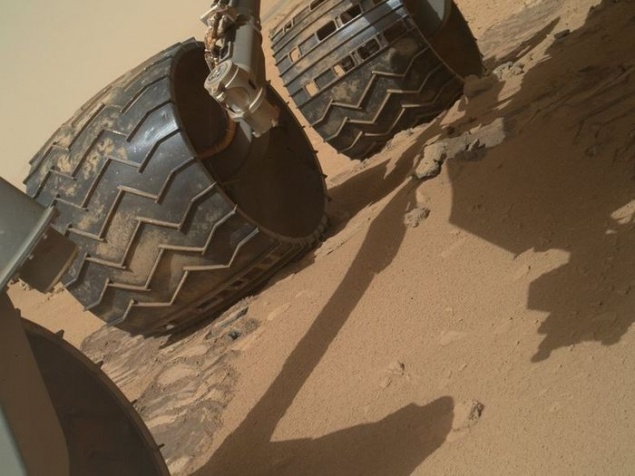 Rocknest («nest in the rocks") - a small sandy sediments and accumulation of stones in the path of the rover. This location was chosen for taking soil samples.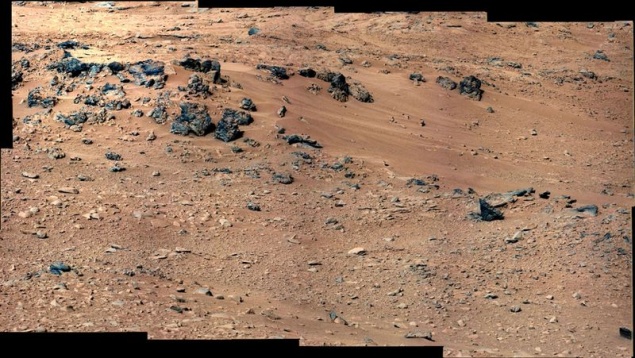 Panorama section Rocknest. The purpose of Curiosity - a small sand deposited in the foreground.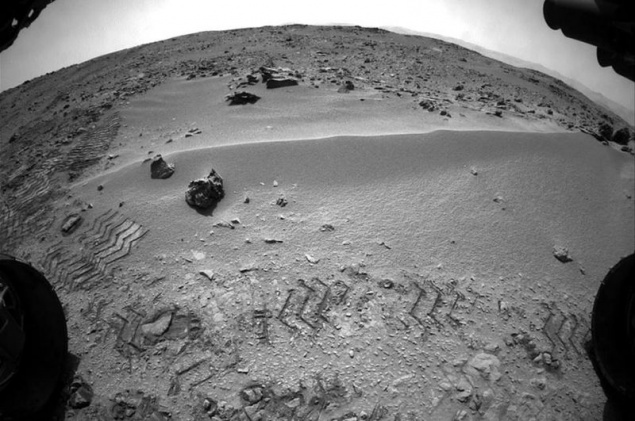 Traces of Curiosity on the crest of deposits. Many in the West have already compared this picture with photos next man on the moon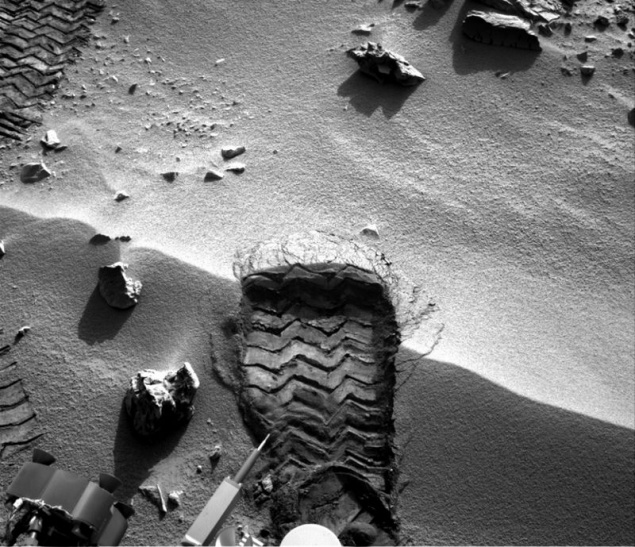 Martian regolith. Next Curiosity from the wheels to the left. The rover has driven into the sand applied to bare rock, located just beneath the surface. The picture got the right camera MastCam October 5, 2012