Eight tractors introduced on Monday in Brussels, European dairy producers from 15 countries of the European Union,
to attract the attention of the governing bodies of the community to a crisis situation in which there was a European dairy industry RIA Novosti reported
On their tractors to Brussels farmers arrived from Belgium, France, the Netherlands, Germany and Austria.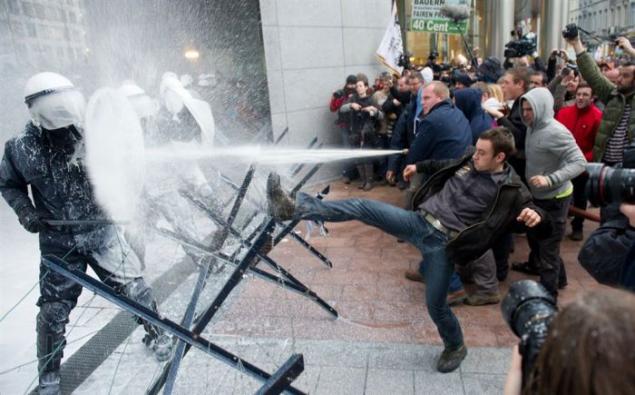 European dairy producers have sounded the alarm after the next falling purchasing prices for milk from 30 to 24-25 cents per liter - a critical level in 2009.
Then the farmers demanded that the authorities of a united Europe fair prices, to protest against the European Agricultural Policy poured milk on the fields and streets.
According to "milk jugs" to milk production was profitable, the price per liter must be at least 40 cents.
According to local media, during a protest of the farmers poured water cannons about 15 thousand liters of milk on one of the buildings of the European Parliament.
The police are trying to protect themselves from breast shield jet during a protest of farmers in the European Parliament building in Brussels, Belgium.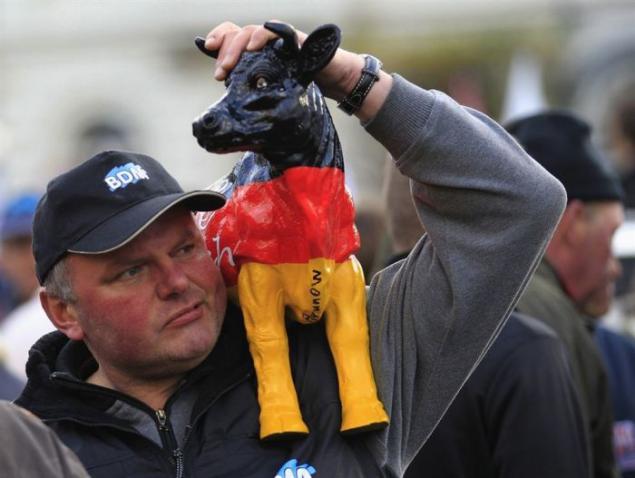 Workers in the agricultural sector are going on tractors under the building of the European Parliament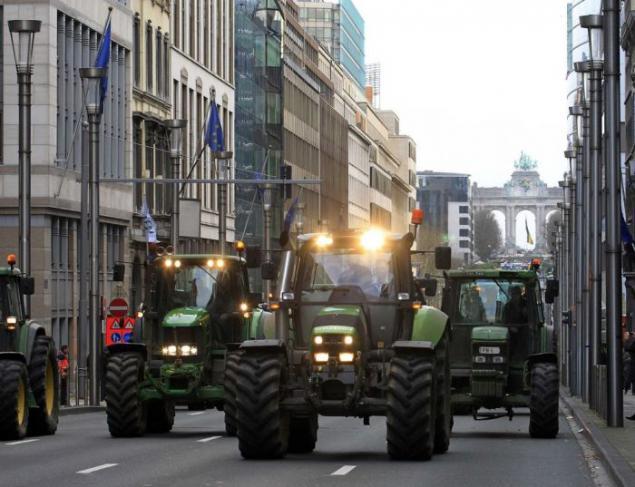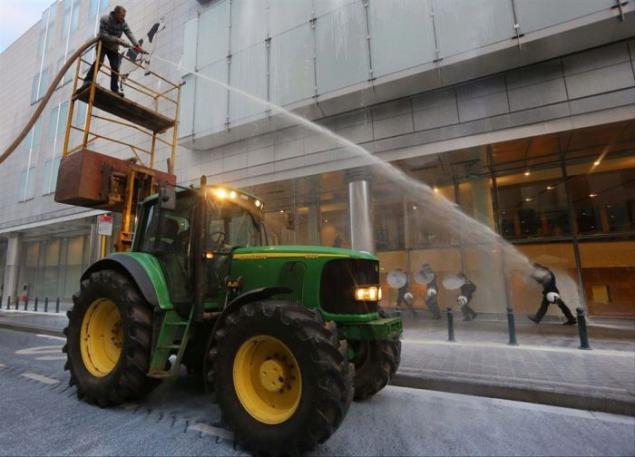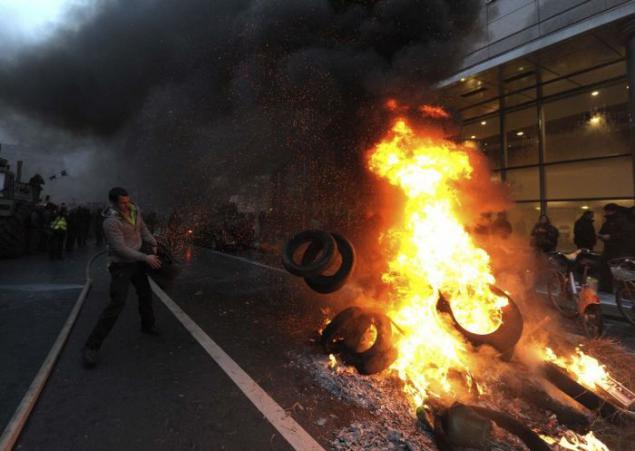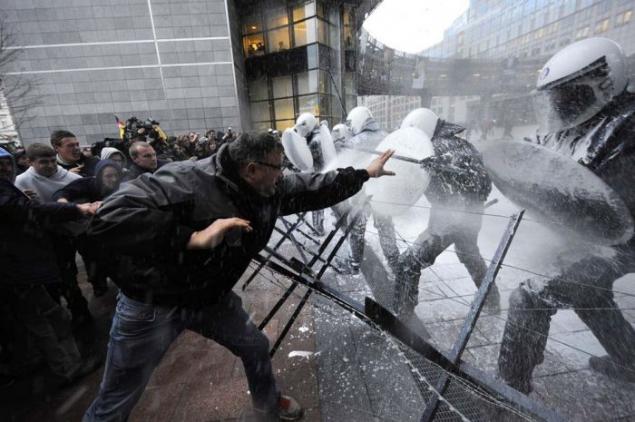 Among the protesters were many young people. It is not known whether they work in the agricultural sector or just came to support the rally and police pour milk.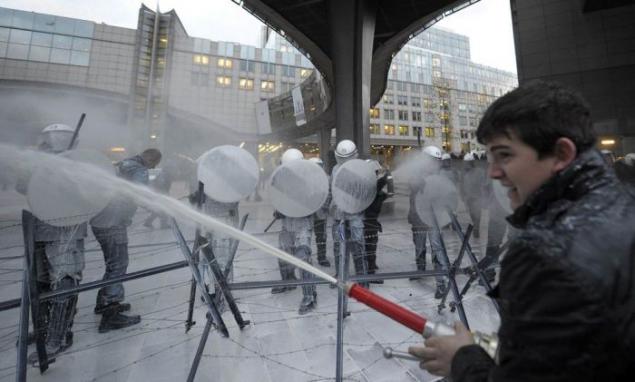 Tired police continue to dodge the hail of milk.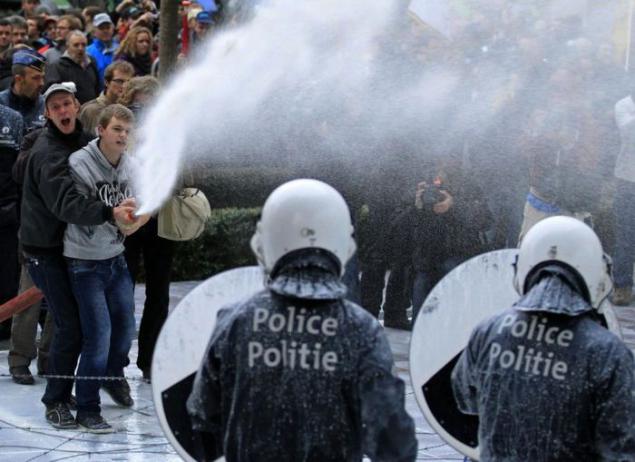 source