Stars is available a lot of things inaccessible to most ordinary people. But the media title of "star" is also the obligations arising from such a high rank. And these duties, including include bans on many things common to all the others. For example, the stars can not fall down in public, because sometimes the pictures of these moments become the most popular in their entire career.
See also the release - Nightmare every model - falling on the catwalk stars and their dependencies, vodka drink - land Valya!
1. This professionalka Kate Moss managed to save a glass of champagne when she stumbled in front of the Billionaire Club in Sardinia.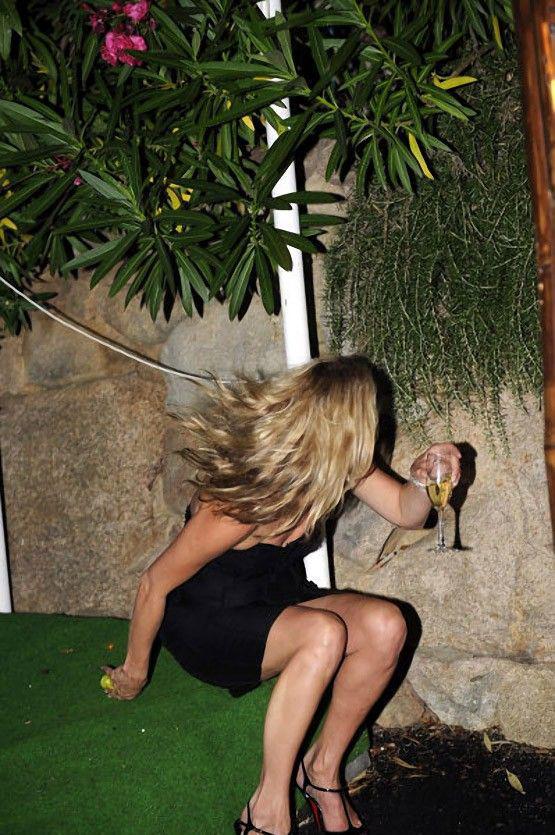 2. Exit gorgeous Donatella Versace on the 60th birthday of Elton John was not as perfect as her dress and tan.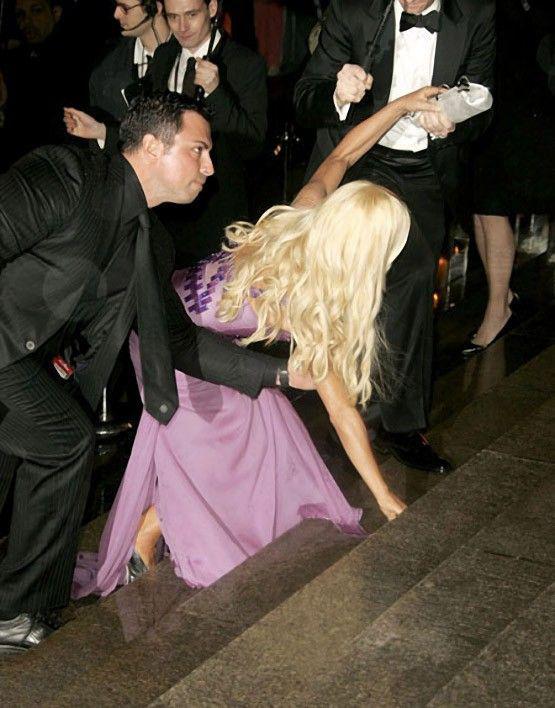 3. As a true knight, P Diddy rushed to the aid of a top model Karen Elson, lost dress and heels Zack Posena.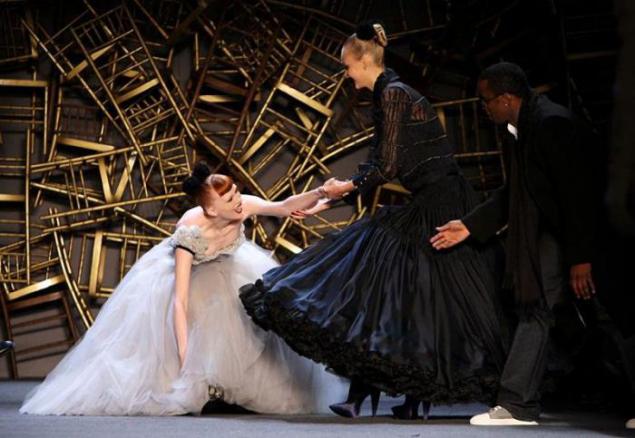 4. Can you believe that the future members of the royal family can wipe the floor on a skating rink in shiny tights and a bright pink socks? The future Duchess of Cambridge Kate Middleton could.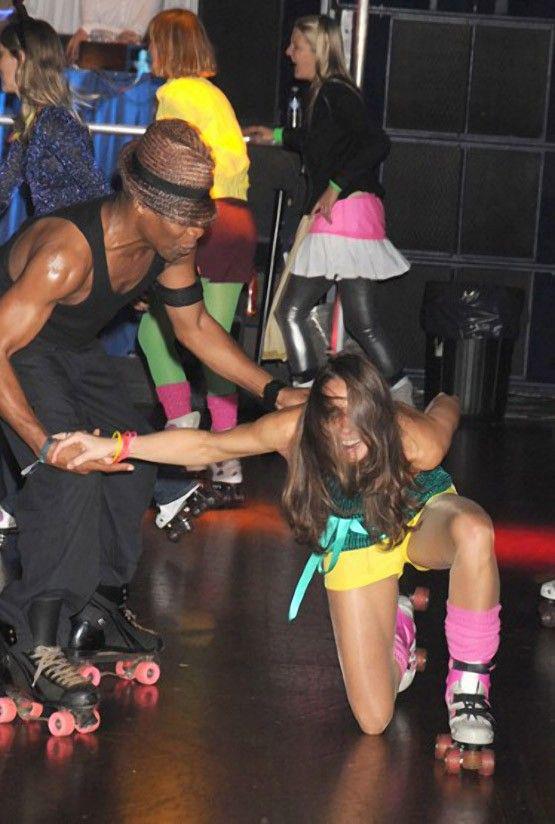 5. In fairness, it should be noted not only the princess fall to the floor. That's Prince Harry has made the company Kate Middleton does not stay on his feet while trying to get into your own car.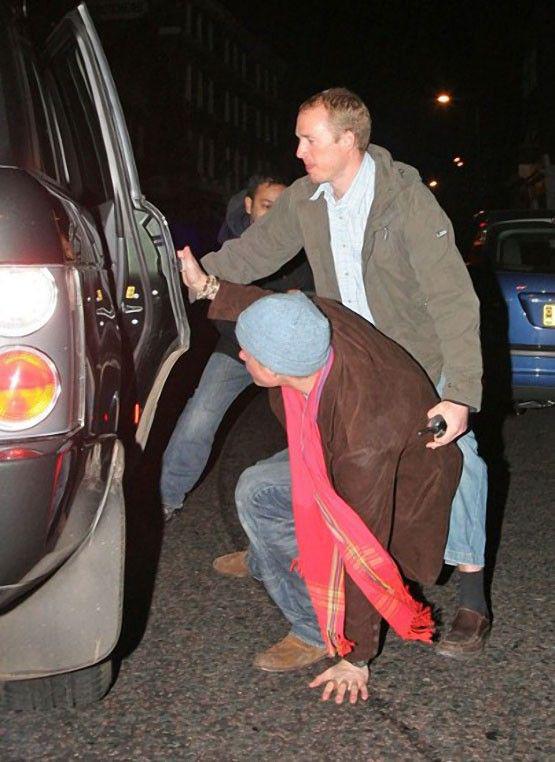 6. It is disappointing, but the most memorable moments of the concert Avril Lavigne in London, it was hard fall onto the stage.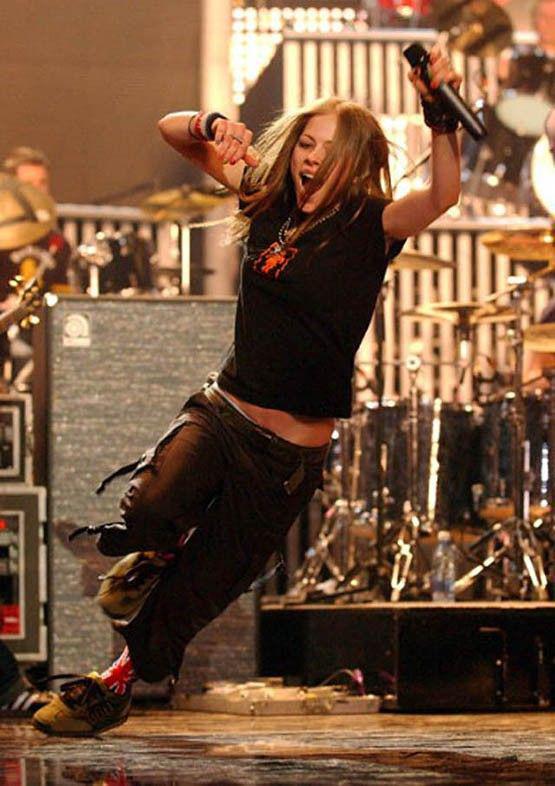 7. The most spectacular fall portrayed top model 80 Paula Hamilton, returning to fashion shows through the window.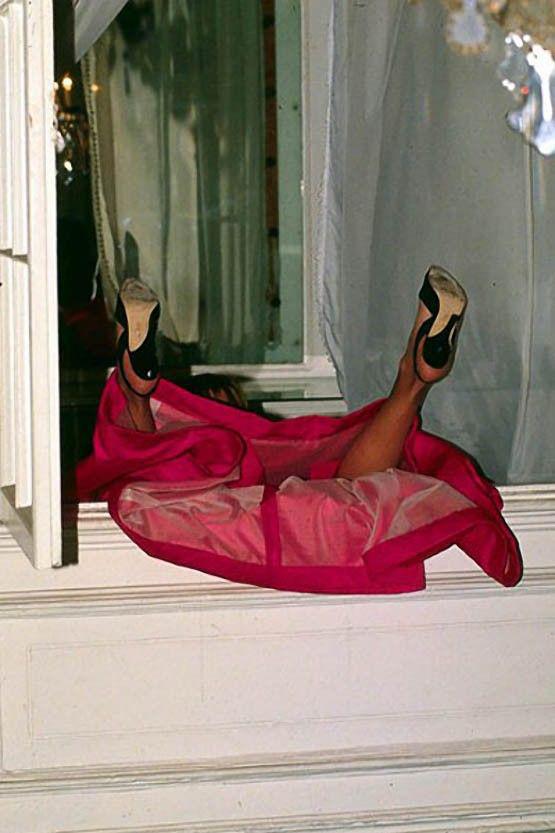 8. This legend of musical Olympus can be found at the vortex of curly hair, we have Diana Ross.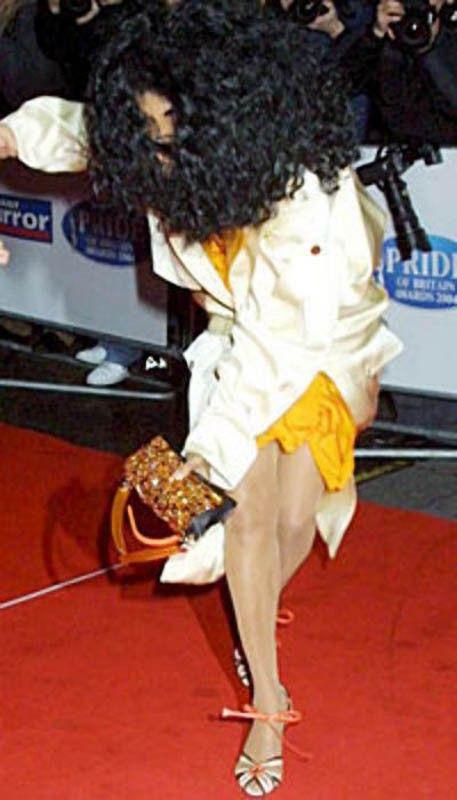 9. This stand is very well turned out here to try to preserve the dignity of Lindsay Lohan, but it seems this is not enough ...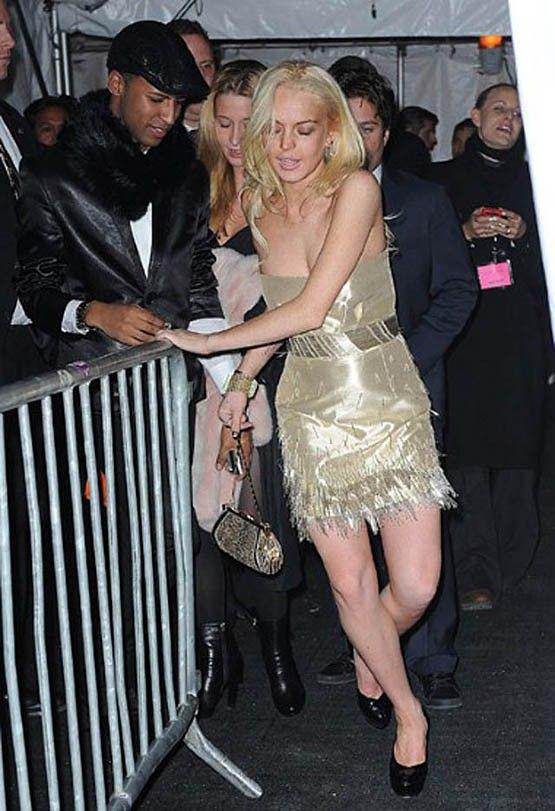 10. Can Michelle Ryan and "Bionic Woman", it did not save her from falling to the premiere of his own movie.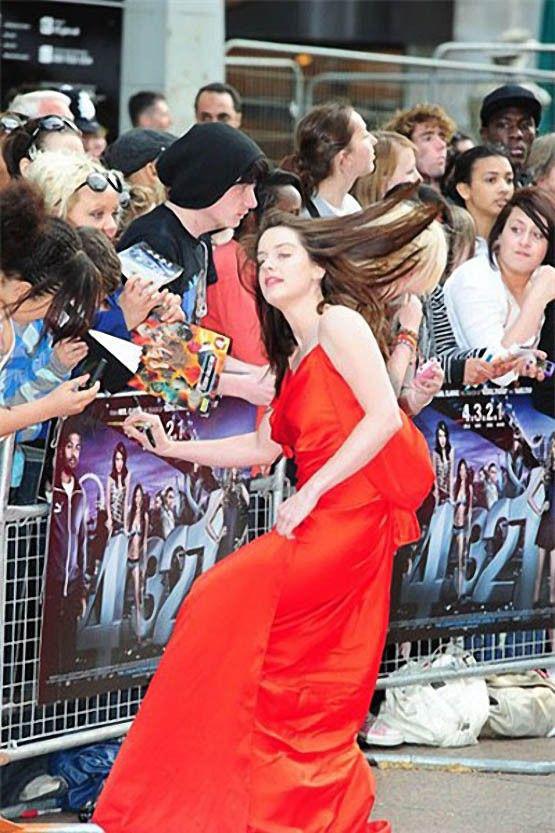 11. The top model Agyness Deyn was unable to cope with the shoes on a high platform.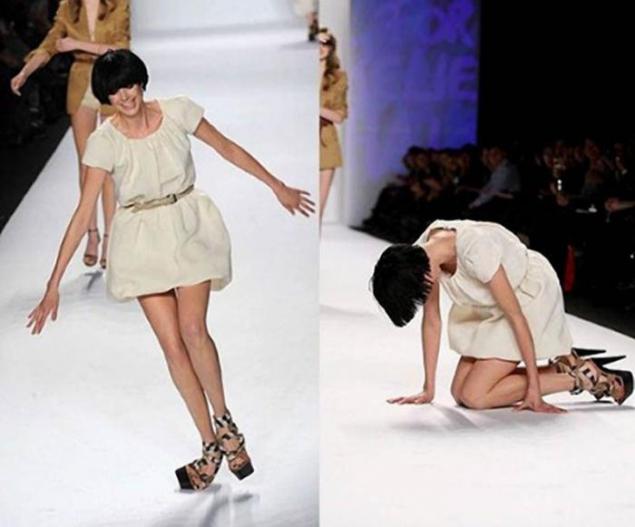 12. Company Dane was Naomi Campbell, collapsed on his famous center of gravity during the Vivienne Westwood show. However, this event has attracted the world's attention the show.
13. Kevin Bacon is trying not to laugh as the fallen at his feet Kyra Sedgwick rises to the Hollywood Walk of Fame.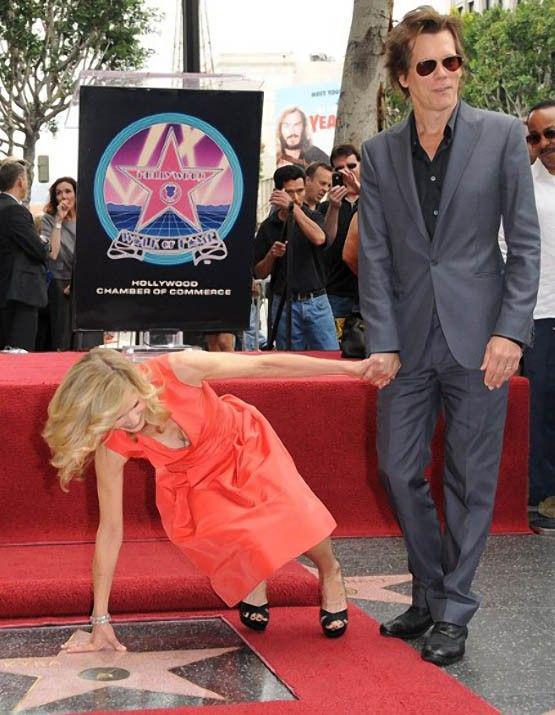 14. Many of her colleagues and competitors is a unbearably annoying, but Jessica Alba manages to look beautiful even while lying on the ground.