For Barbie dolls outfits created the most talented and famous fashion designers in the world. And why? Because it is very convenient to advertise their products, as the doll bought everything.
In honor of the 50th anniversary of Sports Illustrated magazine has teamed up with the producers of dolls and dress her in a swimsuit. Incidentally, this was done in support of advertising campaigns Tyra Banks and Heidi Klum, who began his career by posing in a swimsuit.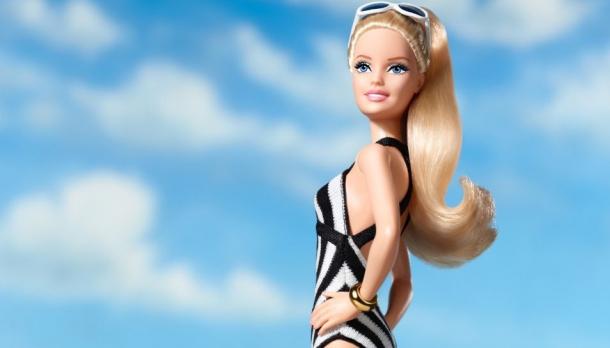 Barbie in black-and-white striped swimsuit
Teenage fashion 1959
Nurse, 1961
In 1961, the United States intervened in the Vietnam War, and many women worked as nurses because they were liable for military service. US waged many wars, and the profession of nurse was so honorable, and many life-threatening. Not surprisingly, dressed as a nurse doll became a true symbol of the era.
Astronaut 1965
March 18, 1965 cosmonaut Alexei Leonov made the first in the history of mankind spacewalk. In honor of this event outfits and Barbie.
Surgeon 1973
For 1973 had many discoveries in surgery.
Olympic athlete 1975
Support of Olympic champions.
Aerobics instructor, 1984
Here they are, the beginnings of the modern epic coaching rampant in all spheres. By the way, very much a landmark suit even wakes up nostalgia.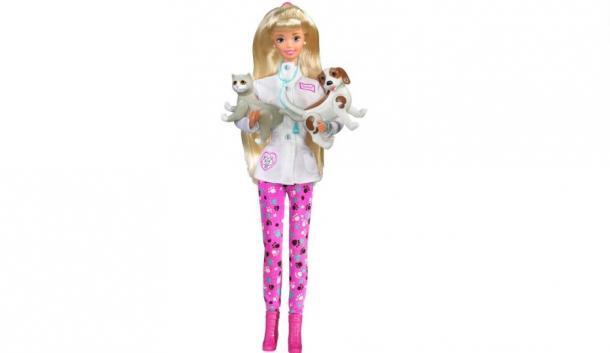 Veterinarian, 1985
Just came first with his glamorous celebrity pets publication.
Rapper, 1992
In 1992 appeared on stage Tupac Shakur, who fell swoop gained popularity. His and are still willing to listen.
Sergeant Marine Corps, 1992
Marines - a significant part of the US Army. In 1992 came the cult movie "A Few Good Men" with Tom Cruise, that's Barbie dressed up as a tribute to the brave men.
Businesswomen, 1992
Where without this image? It would be strange, is not an example of Barbie over pink lady business suit.
Policeman, 1993. M!
A field medic, 1993
Serve in the army is no longer necessary, but there was a need for health. Girls here in a form sent to help the wounded on the battlefield.
Firefighter, 1995. The austere style.
Dentist, 1997. The dream of the burning youths.
Airline pilot, 1999. It seems that finally collected all the most attractive profession.
Ballerina, 2006. The first girl's image. And the last.
Chef, 2007. femininity.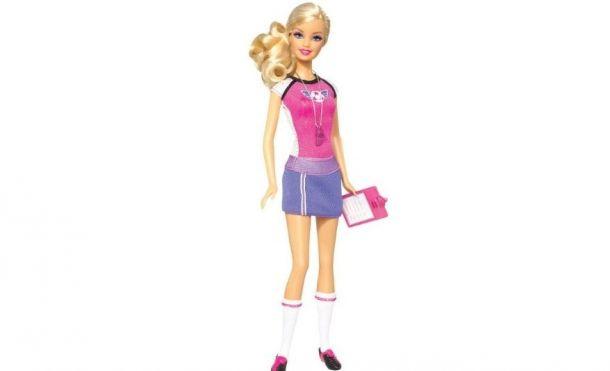 Football coach, 2008. Wow, what hidden talents.
Swimming instructor, 2008. Well, already recognizable profession.
NASCAR driver 2010
News correspondent, 2010
Engineer, 2010. A blonde do not miss!
Architect, 2011. A profession all refined, all circumstantially.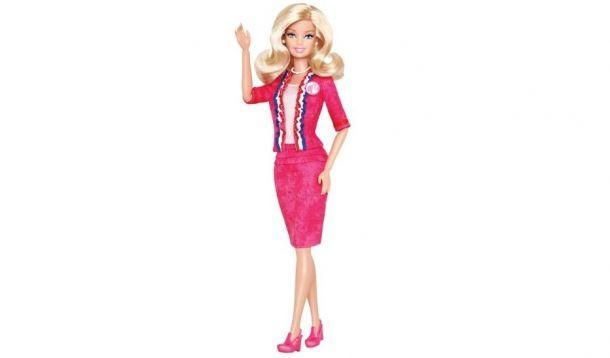 Presidential candidate, 2012. sour requests, eh?