In the series "Parks and Recreation" Michel will play itself. The information was officially confirmed on channel NBC. The essence of the series based on the life stories of careerists Knowle Leslie, who was born in the town of Pawnee. In the sixth season, Leslie will struggle with excess weight, and know that Michelle is actively engaged in promoting programs to combat obesity, "It is time to move» (Let's Move).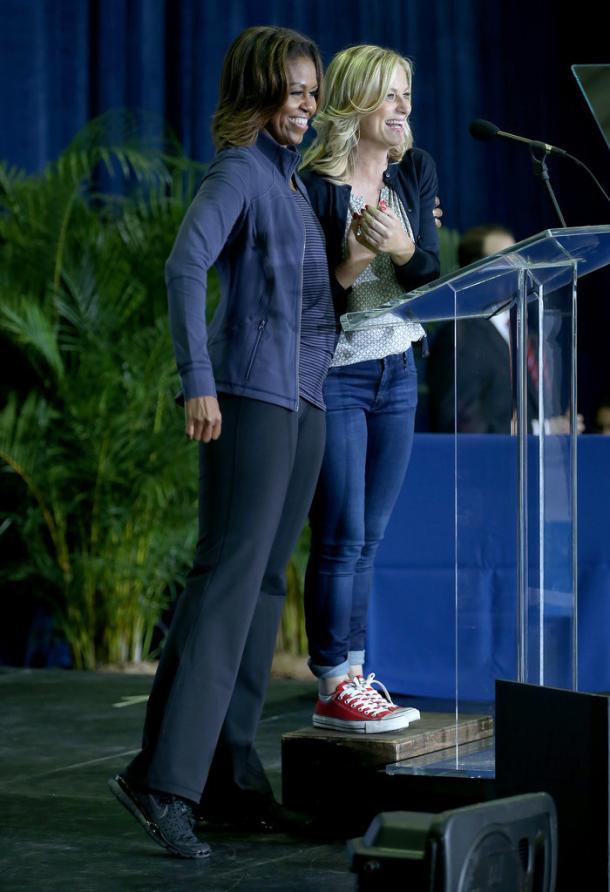 Michelle Obama and Amy Poehler
Shooting scenes with Michelle held in Miami in February, and soon Michelle appears on the screen along with the leading actress Amy Poehler.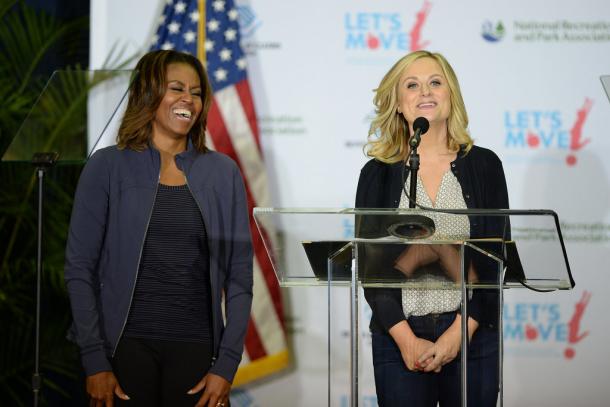 Michelle Obama and Amy Poehler