Mission Control Center was opened in 1961, occupying an area of ​​about 650 hectares. The complex was created to provide a training base of astronauts, the creation of scientific and repair centers and Control Mission Control. Initially, the center did not have a name, and only in 1973, he officially received the name of Lyndon Johnson.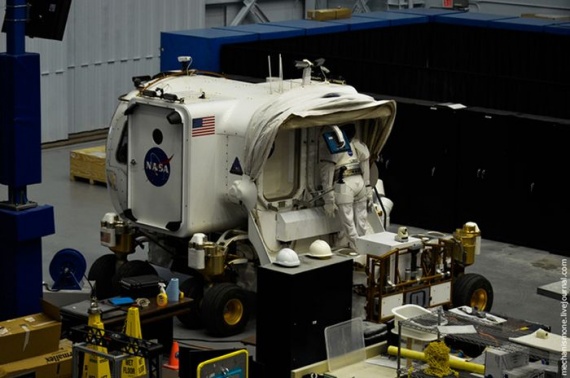 This is the closed area inside the center to get here, you need to sit on the car train, the trip is available to everyone. Since This closed area, at the entrance you will have to take a picture, and then you never know.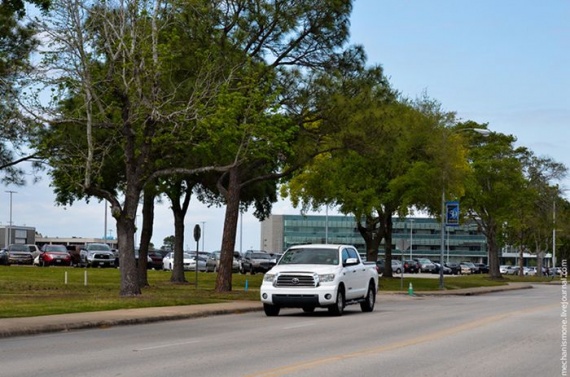 The first thing that catches the eye on the inside area - plenty of barrels of nitrogen. For all hangs a reminder that its temperature is -195 C, if suddenly someone would close at depressurization.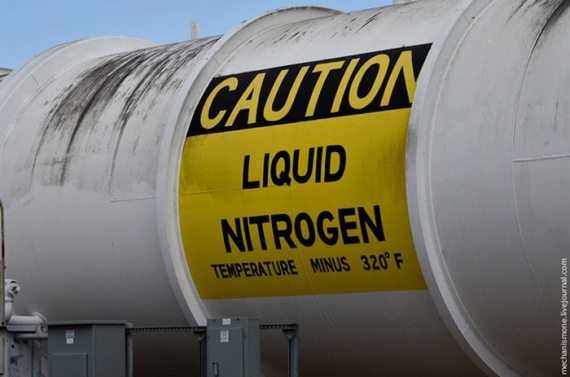 The first stop of the train - a training center, which contains various modules and part of the space stations. For tourists on the third floor of the gallery is made, which can be viewed on training and exposure. Although tourists are hard at work at the bottom.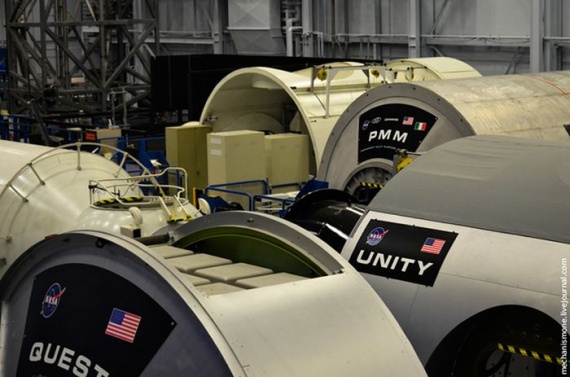 Since space essentially fly only the United States and Russia, the exhibition features both American and Russian modules.