For the leading American aircraft designers NASA is holding a contest. The basic conditions in the development of the aircraft are:
flight speed - not less than 85% of the speed of sound,
load capacity - from 23 to 46 tons
and range - more than 7,000 miles.
The competition also will take part the Russian company KRET (Concern "Radio-electronic technology»)
with the project of the future liner MS-21, where the on-board equipment of 80% will be produced in Russia.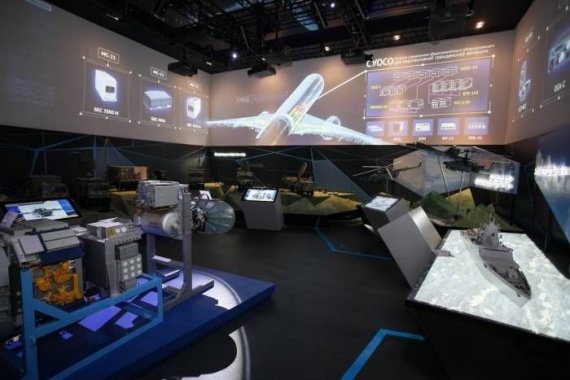 Icon-II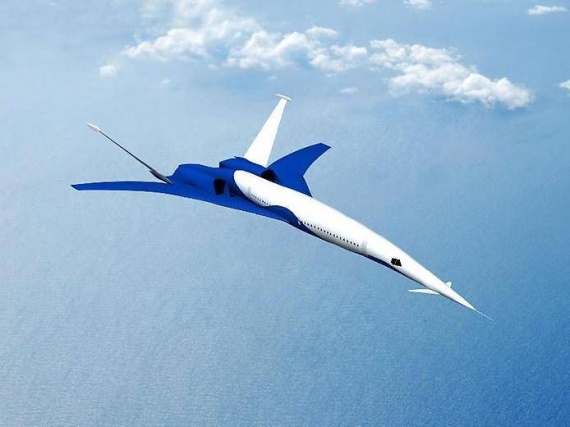 The project, tentatively called Icon-II was developed by the "Boeing". Supersonic aircraft provides a record low noise and consumes significantly less fuel than existing models.
Green Supersonic Machine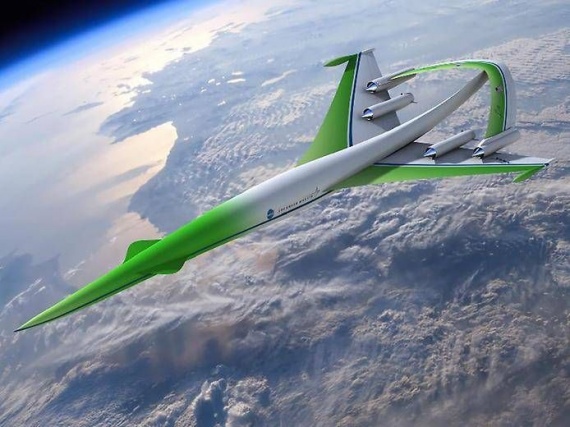 This handsome developed in Lockheed Martin. V-shaped design, settled in the green, already hints at increased environmental liner. However, the technical data is really unknown.
"Flying Wing»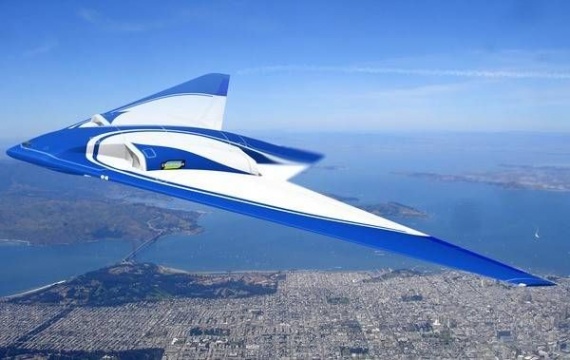 The company Northrop Grumman presented the draft civil airliner of the "flying wing" design reminiscent of the famous American B-2 bombers.
Hybrid Wing Body H-Series