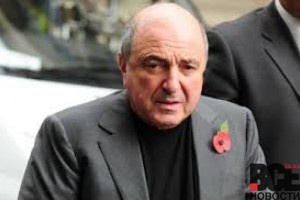 British police in the investigation of the death of Berezovsky came to the killer, who ordered another Russian businessman.
UK police under the clarification of the death of Boris Berezovsky has found evidence of the alleged plan to assassinate another Russian businessman - Andrei Borodin.
This was reported by a local The Daily Mirror.
The alleged assassin told investigators that the murder of 45-year-old former president of the Bank of Moscow allegedly promised him 660 000 pounds.
In the territorial police department in the UK Buckinghamshire Thames Valley said that "got the message that the 45-year-old man received death threats" in December last year. According to the newspaper, we are talking about Andrei Borodin.
Andrei Borodin moved to the UK with his wife Tatiana two years ago and received political asylum there. His house was worth 140 million pounds located in Henley-on-Thames in Oxfordshire. It is about 22, 5 kilometers from the house Berezovsky, where he was found dead.
As previously reported, in the coroner's hearing in the case of the death of 68-year-old tycoon already has information that on the neck Berezovsky, whose body is found in the bathroom of his home near London's bodyguard, was tied knot of fabric.
Recall Berezovsky was found dead in one of his houses in London on March 23. An autopsy showed that he died from asphyxiation.