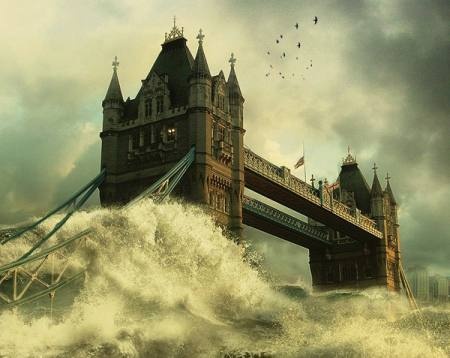 In 1014 Viking ships came down to London and destroyed the famous London Bridge (London Bridge)
The average life expectancy of Londoners in the 16-17th centuries was 39 years
In 52 BC, the city of Paris was attacked by the Romans, who called it Lutetia, which translates as "swamp»
In 1789, when the Parisian mob besieged by Bastille starting the French Revolution, they are just a couple of days missed with a certain Marquis de Sade - he had previously been admitted to the hospital because the townspeople threw eggs
The famous Fire of London in 1666 destroyed 13,200 homes, killing all six people
Most London Plague (1865-1866) was actually the bubonic plague that destroyed a fifth of the population of the city
The case when the executioner is driven guillotine, was shot out from the crowd
In the 40s of the 19th century in France criminals arrested from dusk to dawn - this expanse they were!
The first English historian - Trouble (accent on the first syllable) Hon (672-735 AD), who wrote the "History of England»
When Britain occupied Quebec in 1760, France was asked to exchange it for the Caribbean. The French are known to have refused.