Garden Leonardsli was founded in 1889 known collector Sir Edmund Loder plants in forested valley of the river, on a vast area of ​​about 80 hectares. This is the place for its environmental setting is ideal for the implementation of planned - growing exotic plants such, rhododendrons, azaleas, camellias and hydrangeas. Special love Sir Edmund were rhododendrons, he led several popular cultivars, and now adorn the garden ...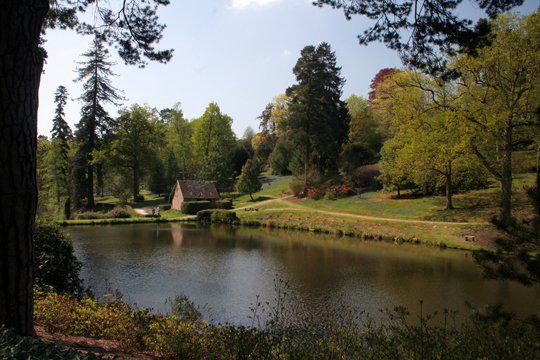 Leonardsli - one of the most spectacular formal gardens, famous for its rhododendrons, azaleas and beautiful natural forest plantations.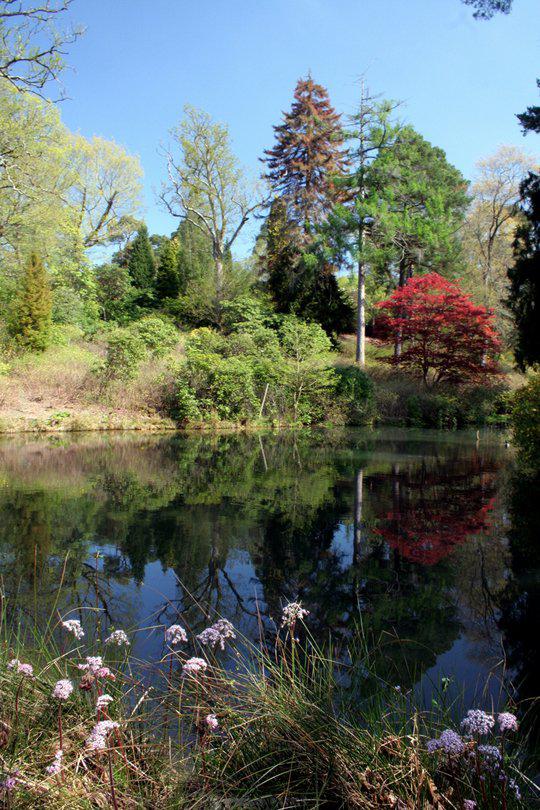 Leonardsli Gardens especially adorable spring when the rhododendrons are in bloom. Despite the capricious English weather, many visitors come here. One of the most attractive parts of the garden - a huge rocky garden, built by the well-known "Pulem & K" at the beginning of the XX century. In the spring, he is full of colors blooming rhododendrons and azaleas, Tinted stunted conifers that cover the lumps of rock scales from the needles. Rocky garden is considered the most beautiful in England.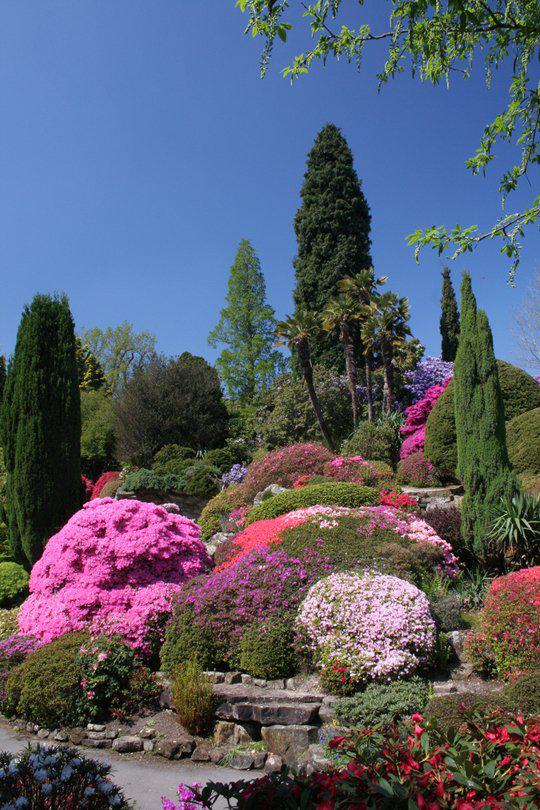 Water element Leonardsli combines 7 lakes dug sometime in the extraction of iron ore. The shores of many ponds adorn the composition riparian plants - hydrophytes, as well as decorative moisture and shade-loving plants. At the time, Sir Lauder settled in the estate of different animals; Now there were only deer and kangaroos - wallabies. Residence kangaroo rather extensive, they fenced grid in the garden animals feel very comfortable and overlook the garden visitors.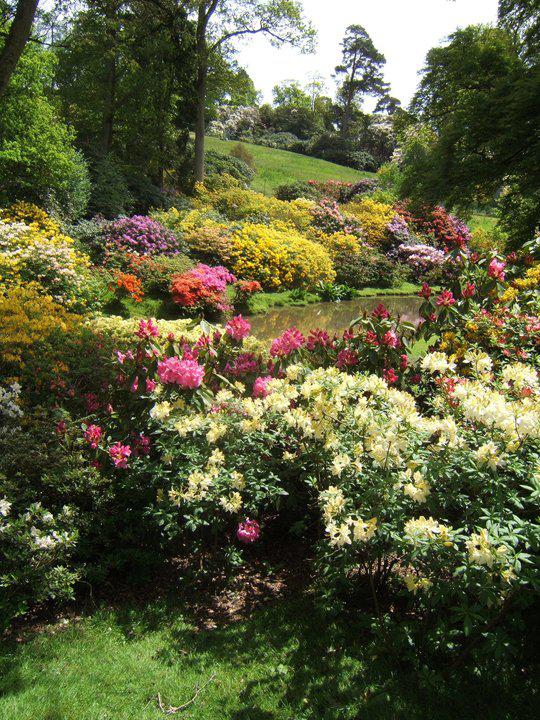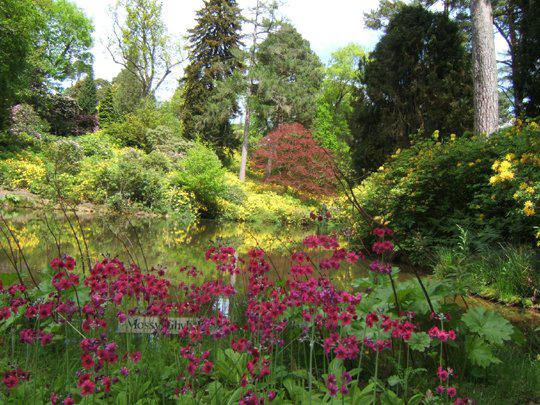 On the territory of Leonardsli Gardens presents a display of bonsai, a café, gift shop, garden center in the conservatory and the Victorian dollhouse.