If your drive your car there, and chips and scratches are you so difficult, you can restore it on their own! And a budget!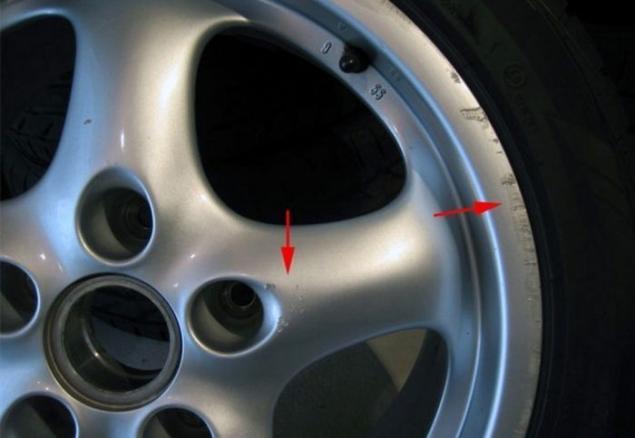 What we need:
1) chipped discs
2) two-component epoxy paste, its color is not so important.
But remember, if you paste red / green / gray, through the paint likely enlighten, need a primer (the same primer).
I have a white epoxy done without soil.
3) skin with an index of grain 300-400. And it does not interfere with an index of 600 more, smaller.
4) masking tape, provided that this does not remove the rubber from the disc.
5) proper spray-paint and varnish. Spray Einszett Silber, color is very close to the factory.
You can also use silver spray Wurth. In this case, I paint from Wurth. But if there is any difficulty in the selection of color, then it is better to appeal to colorists - they pick up.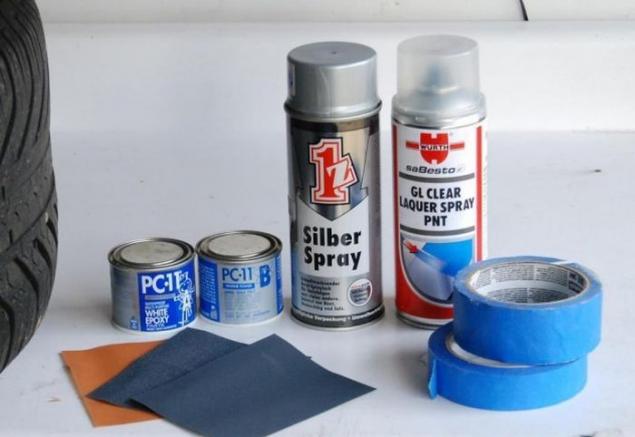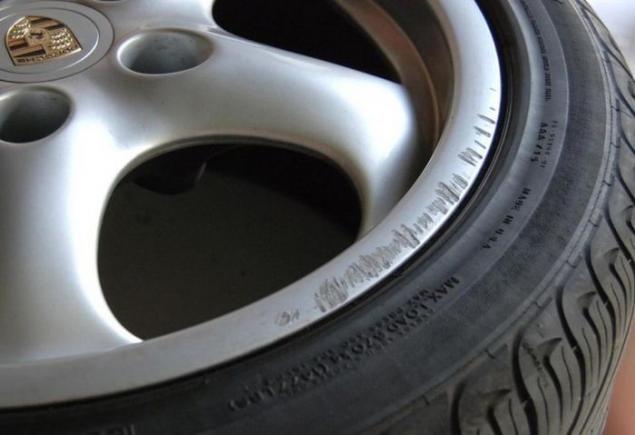 Sandpaper (300-400) we clean scratches, remove the bumps.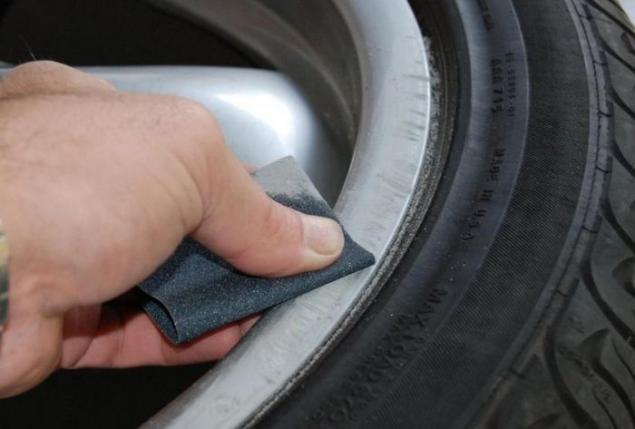 Paste ribbon rubber