Draft King of the Frogs was presented design studio Baumraum. This modern tree house is quite small - only 8, 5 square meters, but it is adjacent to the 9-meter terrace. Of course, this is not the principal residence, but only an extension in the backyard of one of the residences in Germany.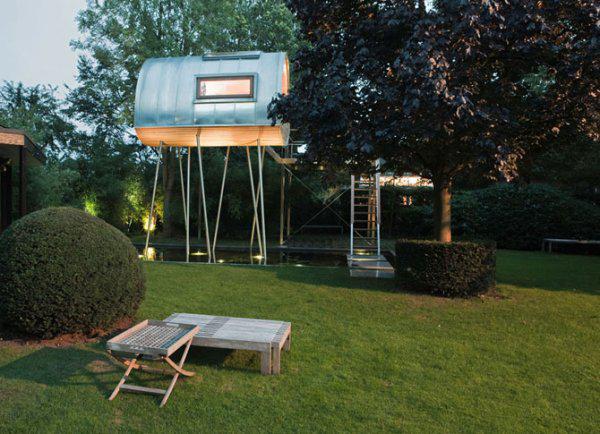 It is obvious that the house was not built in a tree in the literal sense of the word. But the owner of the residence wanted to realize his childhood dream come true, so "adult" modification of the child's play grown bamboo hut on legs above the pool.
You can climb up the steep stairs, wading through water lilies. This keeps the fantastic atmosphere.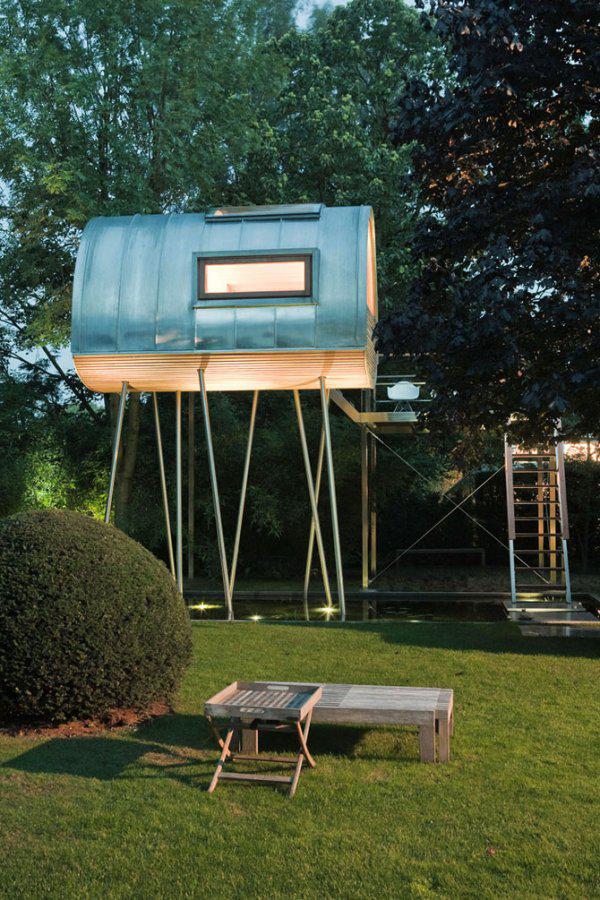 Wooden deck is attached to the steel beams, and large enough for a comfortable stay. The house itself is also made of wood, but the top is covered with zinc sheets and more, and large windows make it light and improve visibility.