On the shores of the beaches of Australia sometimes spend quite interesting race. I would have called them beer regatta.
People mined tin cans of beer and build one boat, and then compete speed.
It is a pity that the summer is over, could be with my friends put together a small raft, after a few Fridays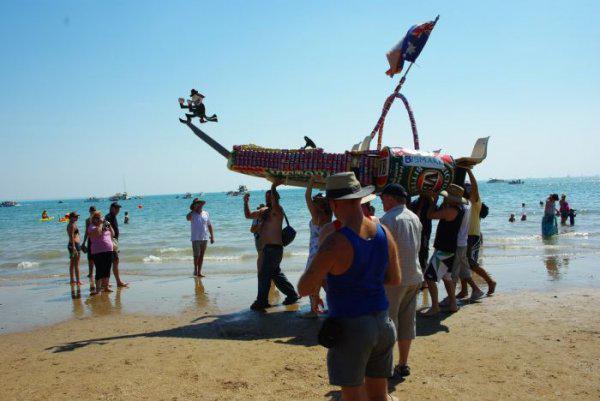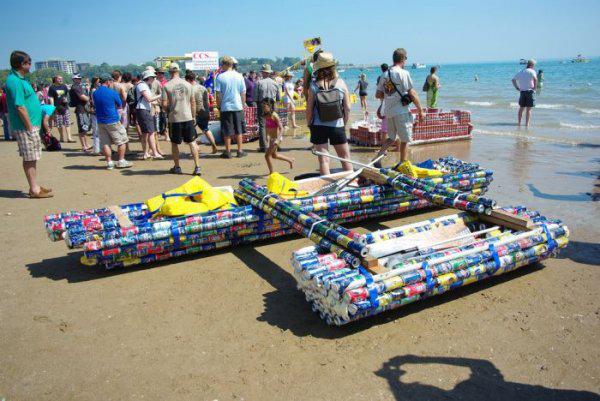 This trick is called «Darwin Beer Can Regatta».
Unusual events are held each year in Darwin, Australia.
Enthusiasts build boats from cans or bottles and try to swim to them.
Chic is higher when the "boat" crumbles in front of the public.
The first regatta «Beer Can» took place in June 1974, it was the brainchild of Frankenfeld Lutz and Paul Rhys Chapman, Darwin regional members of the Association for the development of tourism. Then Paul, who worked in a local newspaper, decided to organize a water festival and developed the idea of ​​the construction of ships of empty beer cans. Lutz went further and suggested adding to the boat outboard motor. Thus was born the regatta. In recent years, the regatta is held on the beach Mindil summer - the date changes every year, depending on the tide appropriate time.