On the streets of New York appeared solar charging station for mobile phones. Largest mobile operator US company AT & T, factory producing solar Goal Zero and Design Studio Brooklyn Design Firm collaborated and created a project Street Charge - street charging stations for various gadgets. The main advantages of the initiative are free use for all residents and work with solar energy.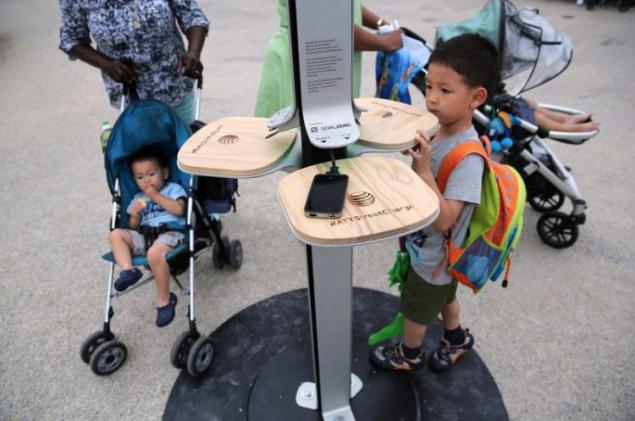 Each station is equipped with three Street Charge pyatnadtsativattnymi monocrystalline solar panel and built-in rechargeable batteries. There are connectors for the iPhone 4, and 5, one mini-USB and three standard USB-connector - in case the user will have its tail.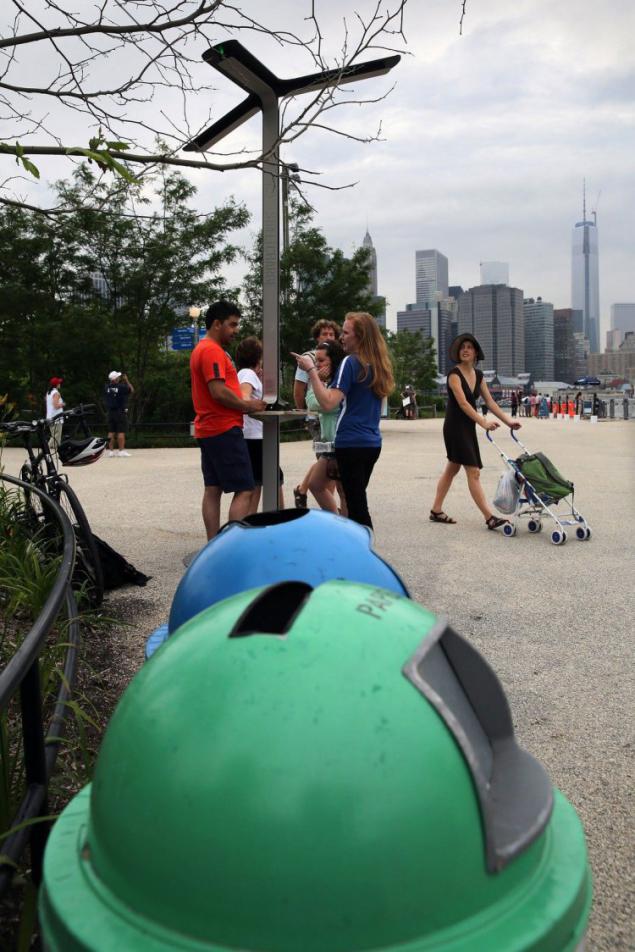 In the case of idle energy is accumulated in the built-in battery and consumed in cloudy or night. According to the organizers, Street Charge should not be used to fully charge a mobile device, but is designed for 10-15 minute sessions needed for emergency recharge the battery.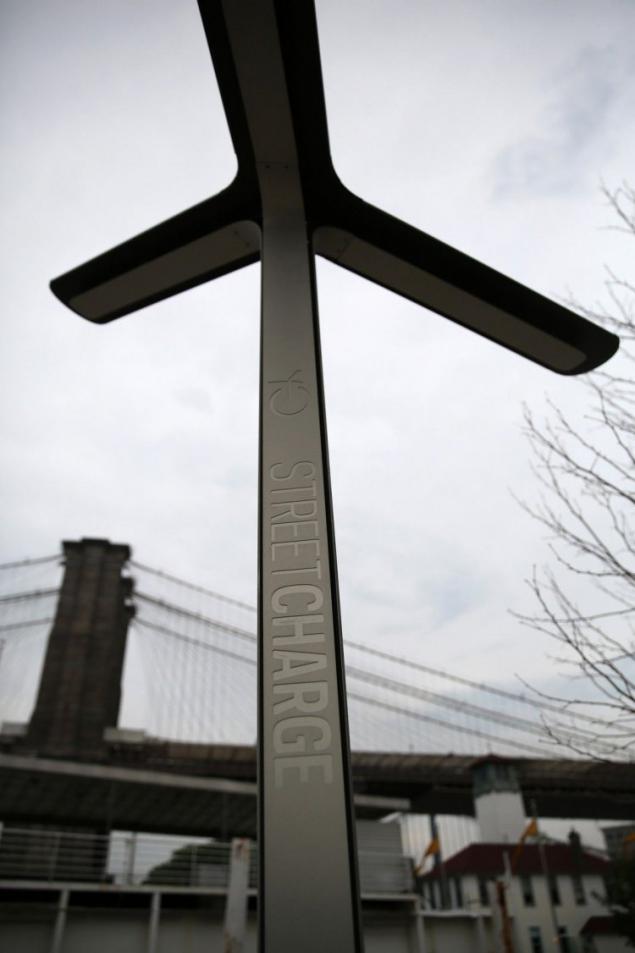 According to the plan AT & T Station Street Charge should gradually emerge in large public spaces. Currently launched the first station in Brooklyn. If the experiment proves successful use, it will spread to other areas of the city.