Uninhabited island Galešnjak is in Croatia, Zadar Strait waters, 500 meters from the coast in the Adriatic Sea and seven kilometers from the town Biograd na Moru, the area of ​​the island of 132 sq. M. meters.
Since 2009, the island called the island of lovers, while Internet users just before Valentine's day found him on the map Google Earth. The outlines of the island resemble Galešnjak heart - symbol of love. The owner of the island is Vlado Dzhuresko.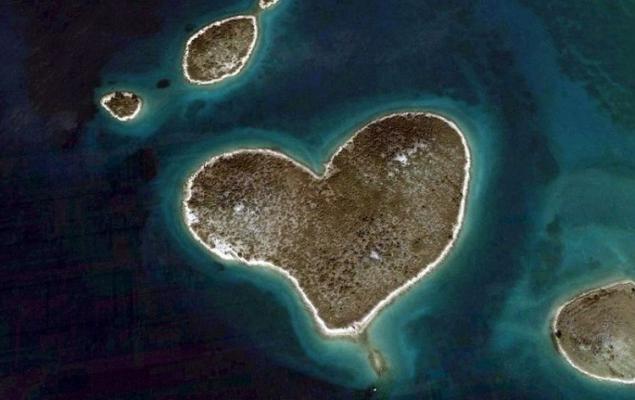 The island though it is considered uninhabited, but became famous for many visited by many couples very often, so the chances to stay in seclusion on the island a little.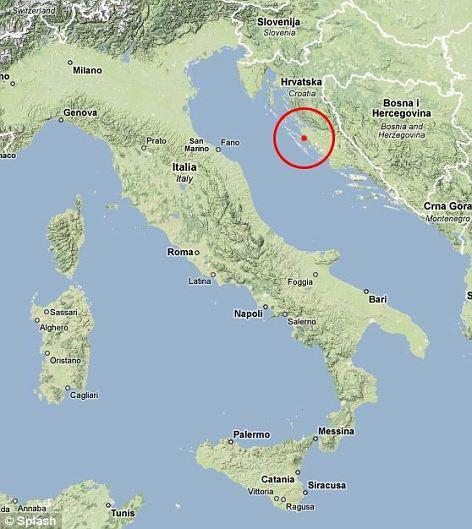 But, unfortunately, in recent times due to the large-scale felling of trees on the satellite images clearly visible two "fat" band, where there are no trees.