Several times seen on the website, as parents arrange for their children quests to find the treasure. Arriving home decided to stir up like that. Offered to take participate. Moreover, we have a daughter almost the same age. It was decided to do a pirate treasure. Further pictures. For quality apologize shot on Sapper shovel.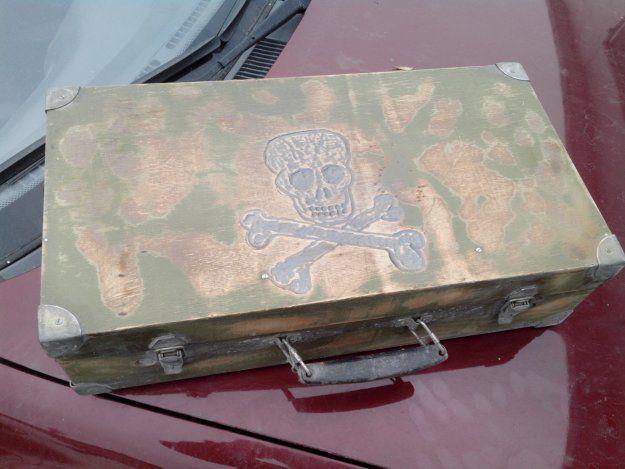 Infant was invented
legend. On the way home from work
We met an old
grandfather who helped
go across the street. In
thanks he gave us
card which he, in his
turn, gave his father. And he was
pirate.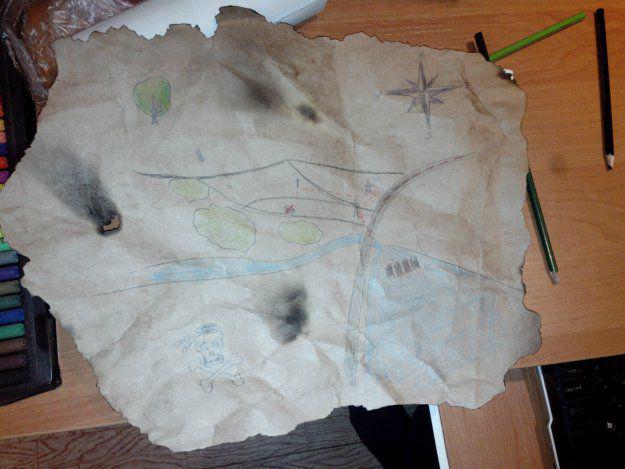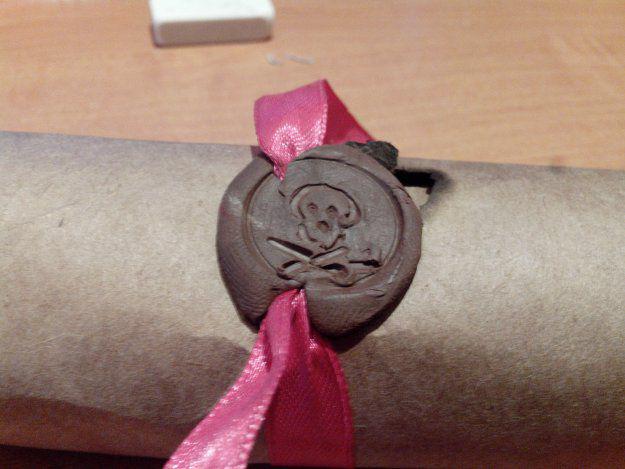 Arrived on the scene,
check with the card.
Pirates left marks on
path.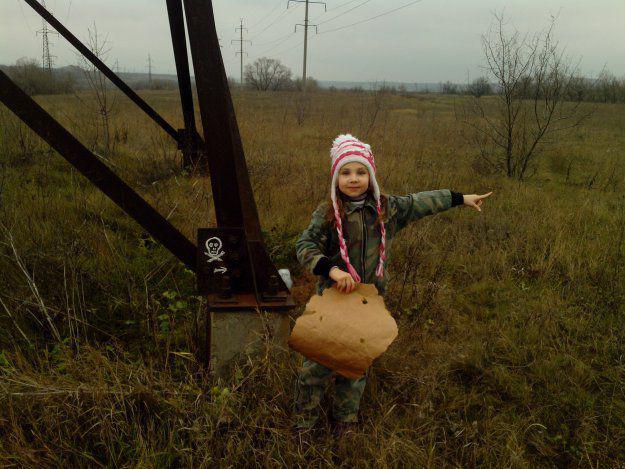 In the background, brother Oleg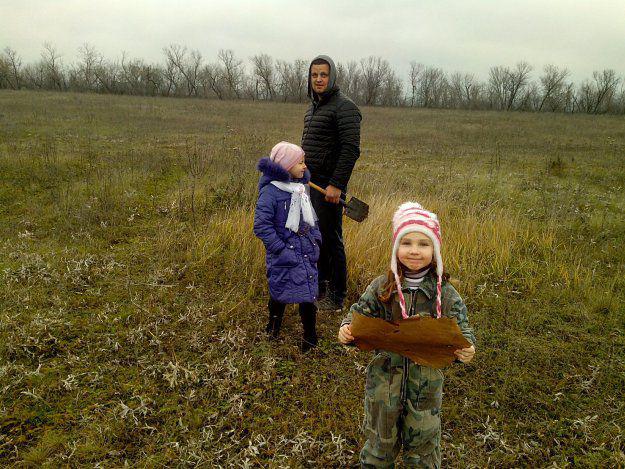 And this is me.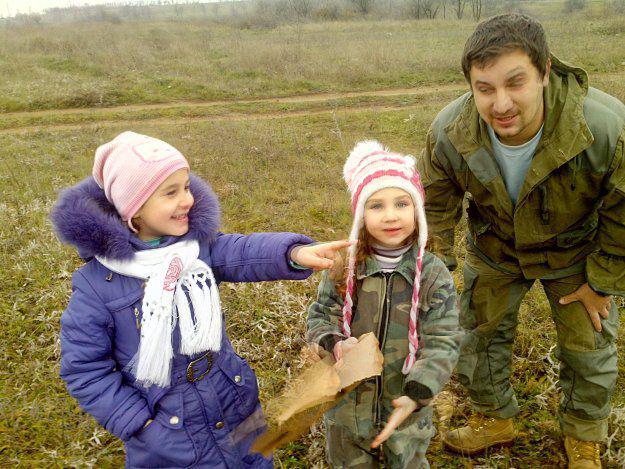 Another label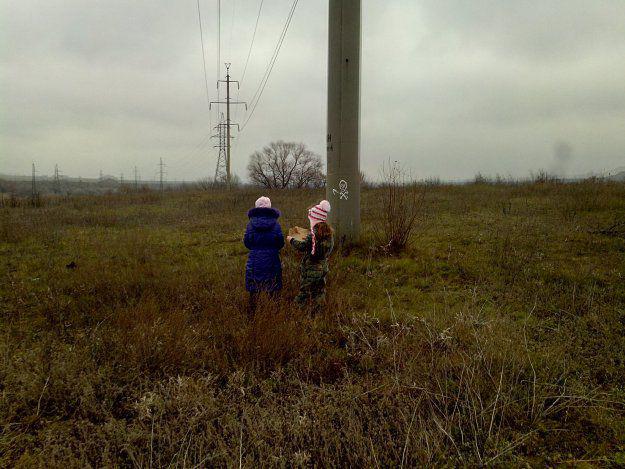 And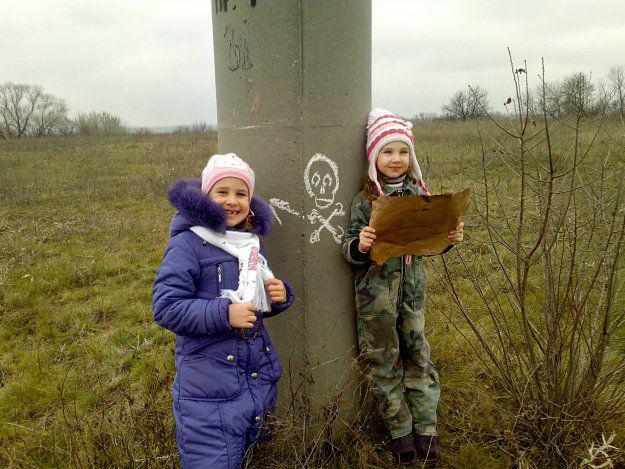 At this point, the pirates
painted krect and our
map showed that
hidden treasure here.
But there's nothing net.A
almost nothing.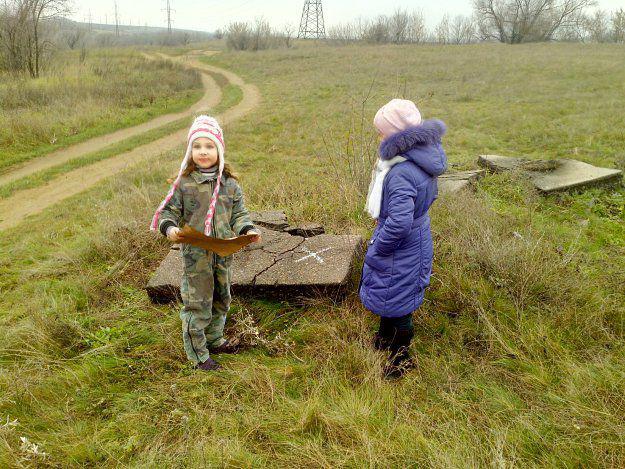 At this point, the pirates
hid the bottle
some paper.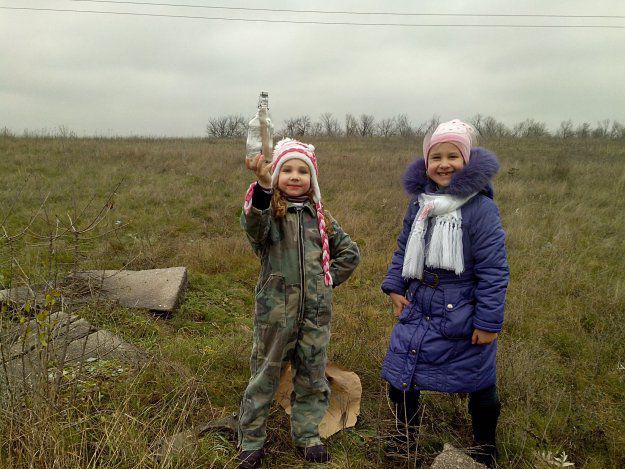 It is another map. It
indicated how many steps
need to stomp to the next
tips.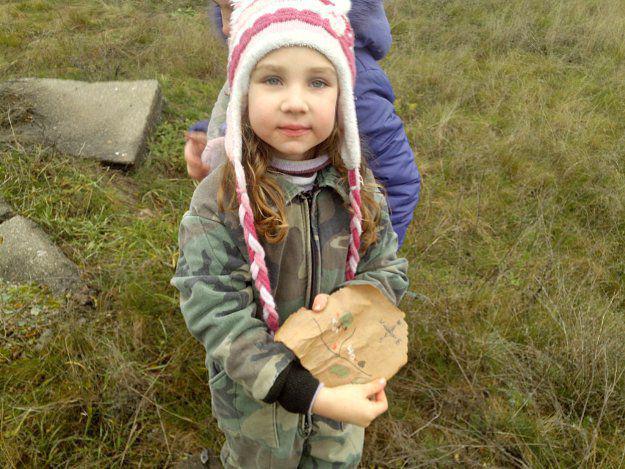 how many steps ...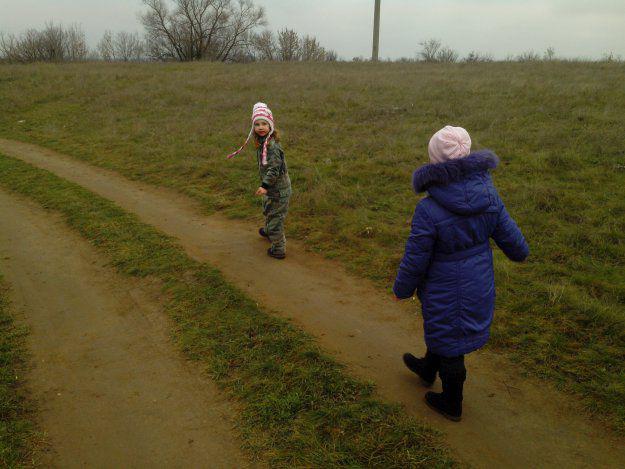 Another label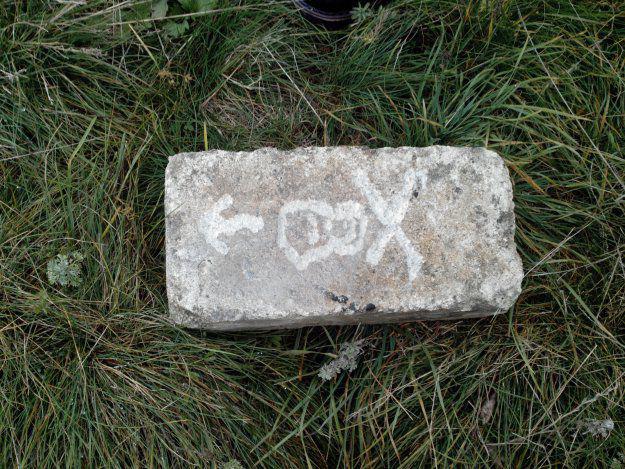 Stone in the form of arrows
indicates the direction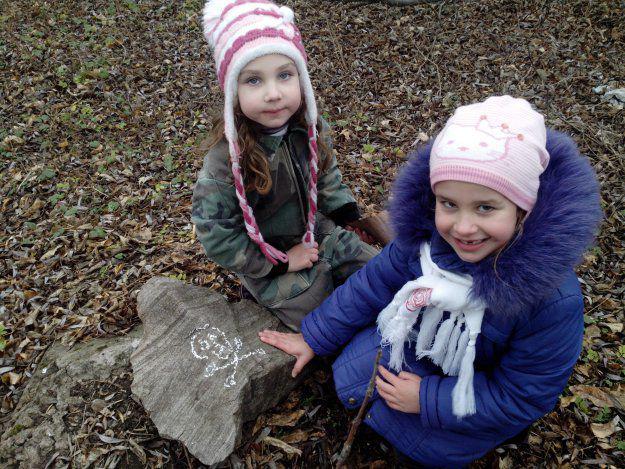 Undertake the shovel.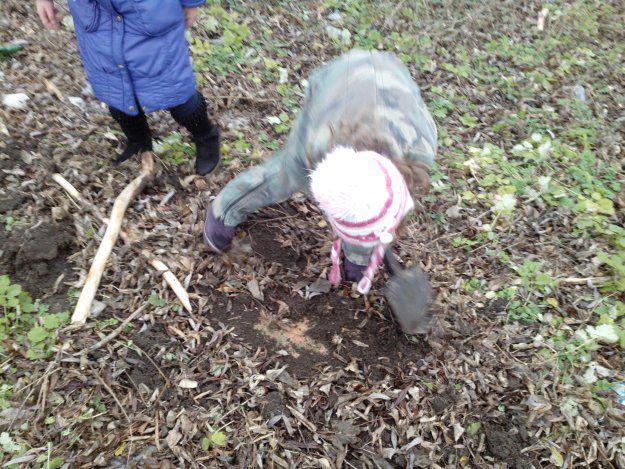 Here it is, the coveted chest!
And what is it?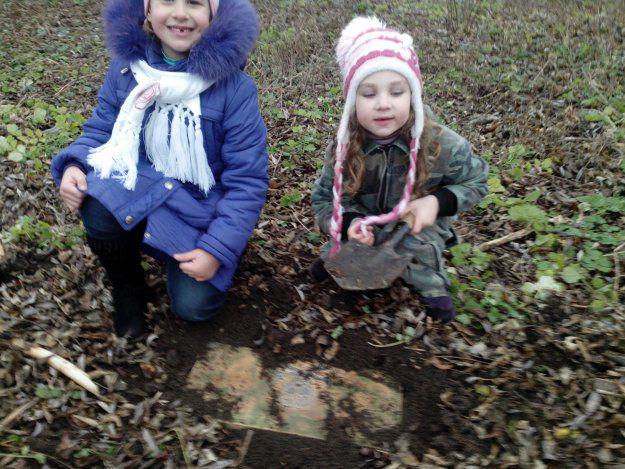 Hooray sakrovischa !!!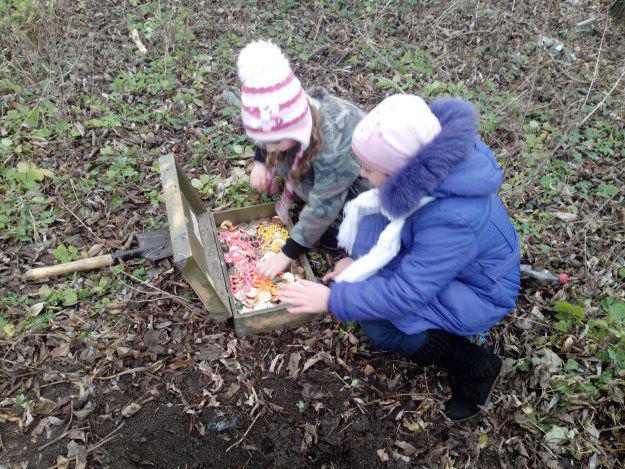 As a treasure made chocolate coins, beads and various blestyashki.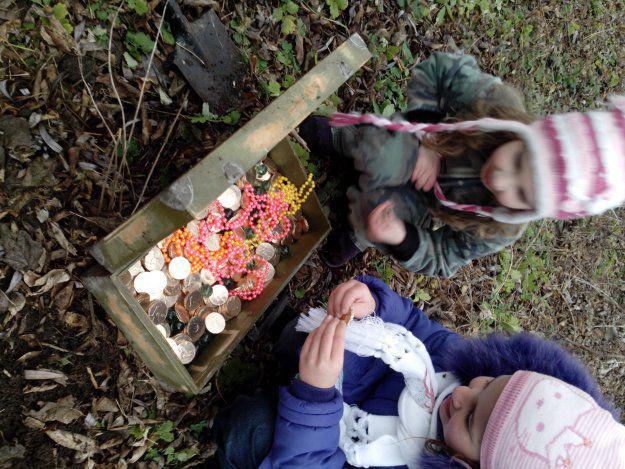 Source: