All house TAG Heuer introduced a branded collection of mobile phones (The Manufacture Collection's), which became the second generation of Tag Heuer Link.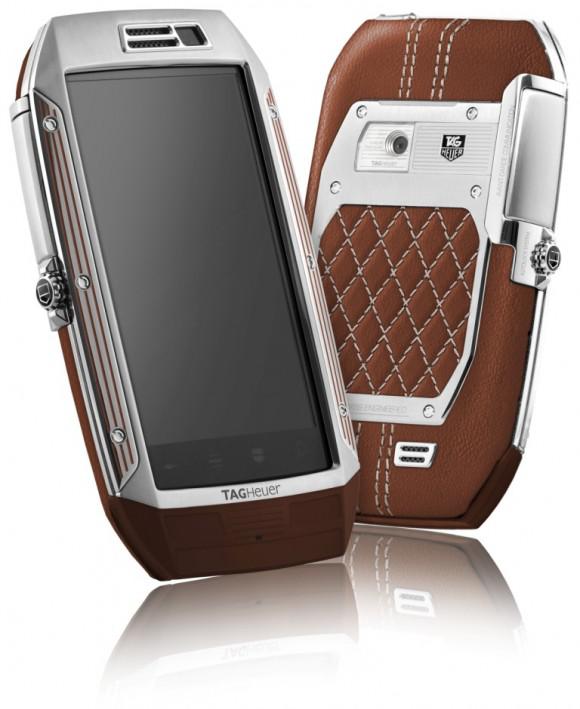 The new collection features five models of vehicles. Classic Collection (Classic Series) is appealing to the power of simplicity. The name of one of the models in the series - Sellier (fr. "Saddler") - refers to the European tradition of leather processing, used to make accessories for riding. Stainless steel with a satin finish in the center and mirror polished on the sides contrasts with the battery cover leather calf brown, slightly swollen and stitched in accordance with the traditions.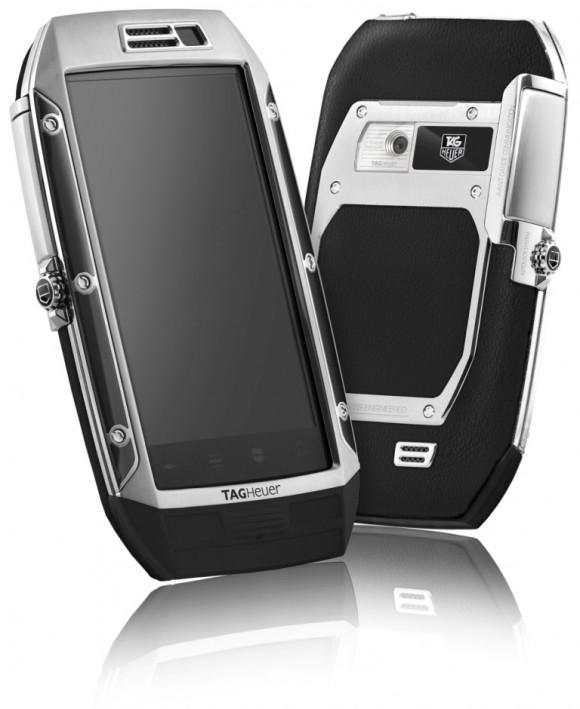 Model Classic Elegance (classic elegance) is even more sleek design: a fully polished stainless steel, the rear of which is finished in black calf leather with a smooth glossy surface. 3, 5-inch screen is framed side panels covered with shiny black varnish which is also used for the side cover, emblazoned shield TAG Heuer.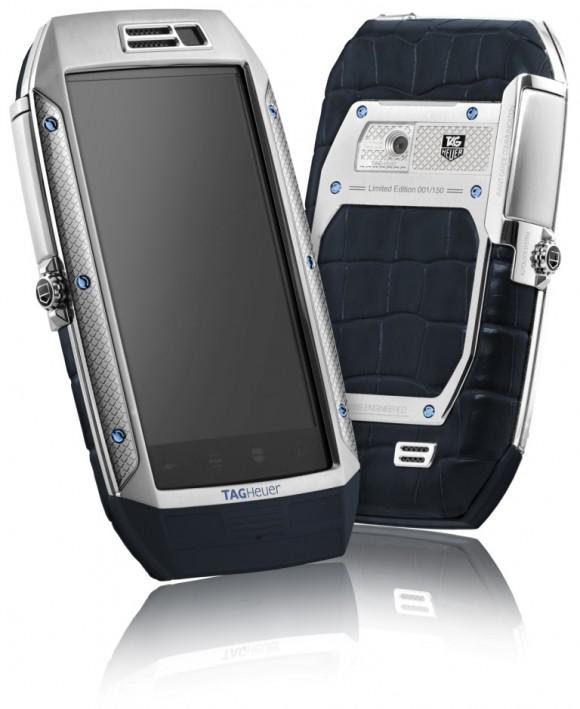 Limited Edition Deep Blue (Dark Blue) is reminiscent of the legendary Chronograph Monaco Calibre 12, became a classic immediately after the appearance in 1969 at the hand of Steve McQueen. Its distinctive feature is a square steel case with elegant electric blue dial and strap in dark blue alligator. The limited edition Tag Heuer Link Deep Blue on the polished side panels sandblasted engraved hatched pattern. Side panels screwed bright blue that is repeated in the design fastening screws clockworks Tag Heuer; the battery cover is decorated with alligator skin of the same blue color as the logo on the front of the house. Limited Edition Deep Blue limited edition of 150 copies, each model is individually numbered on the back cover.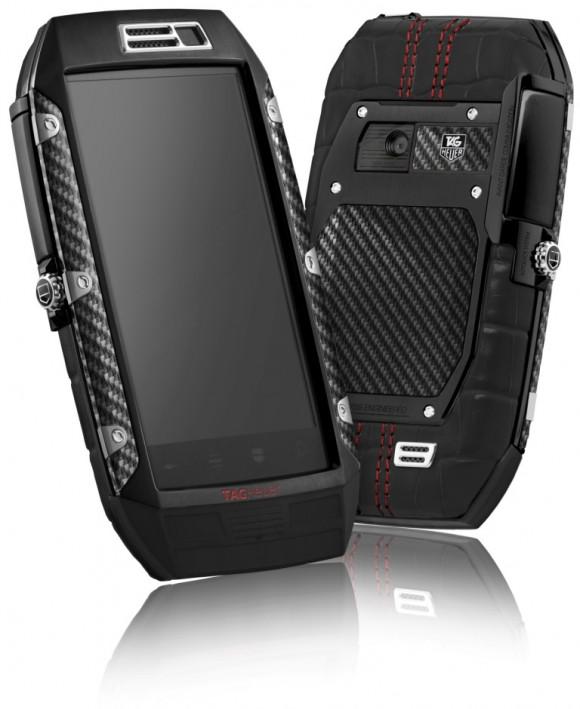 In a series of Racing Carbon (Carbon Racing), emphasis is placed on adherence Tag Heuer racing. High-tech carbon fiber used in sports cars, frames the touch screen, as well as applied to the battery cover and the back cover of the camera. In a series of Racing Carbon black contrasts with gloss; stainless steel parts, such as screws along parallel lines of red stitching on the body of the black alligator leather - coated soft touch, rubber-like race car.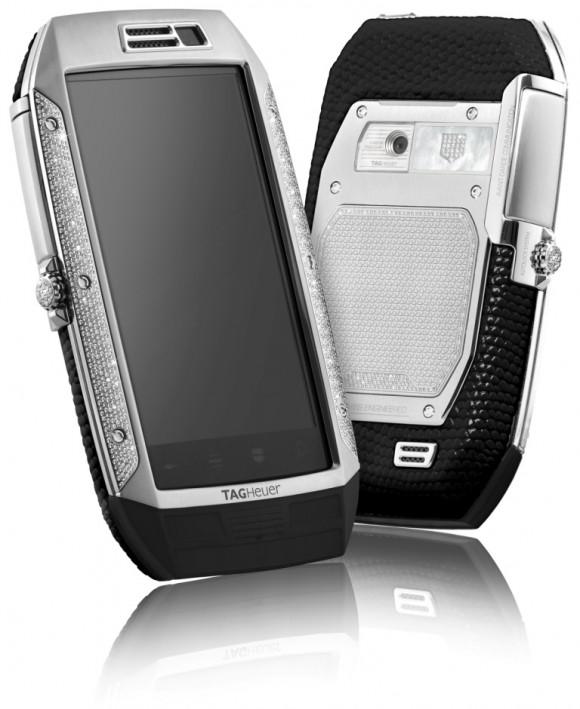 The Exclusive Collection (Exclusive series) used the most expensive materials: leather Argentine lizard, diamonds «Top Wesselton» (2, 53K) and mother of pearl. Fully Polished steel case stainless steel decorated with 1007 diamonds: 770 stones on the sides of 185 stones that lined the battery cover 19 stones on the side of "crown" and 33 stones on the board Tag Heuer. Noble materials are used even for the back of the camera, covered with mother of pearl c finish shiny skin lizard white or black.