In South Africa, it took the unusual wedding. 8-year-old boy Sanele Masilela (Sanele Masilela) married 61-year-old mother of five Helen Shabangu (Helen Shabangu). Curiously, the Helen already had a husband.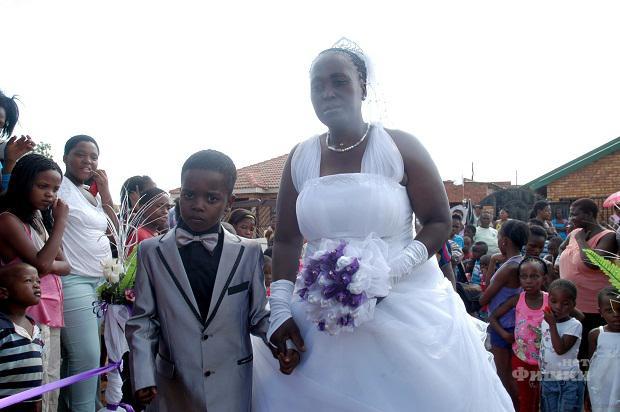 Despite the lavish wedding, a boy and a young woman is not married and do not live together are not. The boy's family says it's just a ritual, which do not require a legal proof. Total spent the boy's family to conduct weddings for more than 2 million US dollars, a lot of local standards.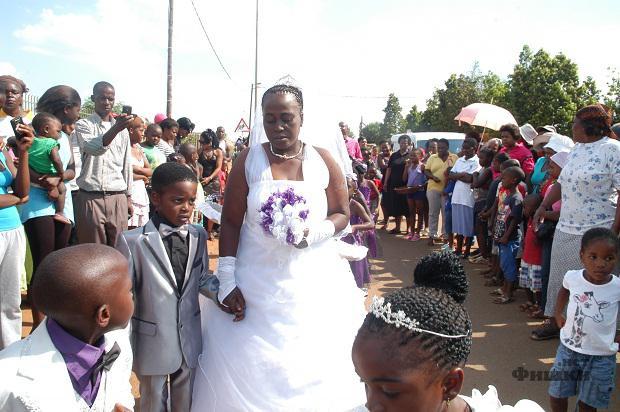 Sanele said: "I told my mother that I want to marry someone I really want. I am happy that he married Helen. When I grow up, I will marry a lady my age ».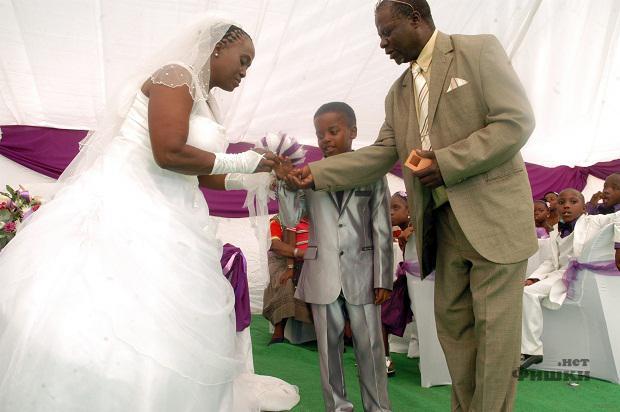 46-year-old mother Peyshns said that the boy's grandfather asked his grandson to get married until his death. The boy chose his wife, Helen, because he loves her.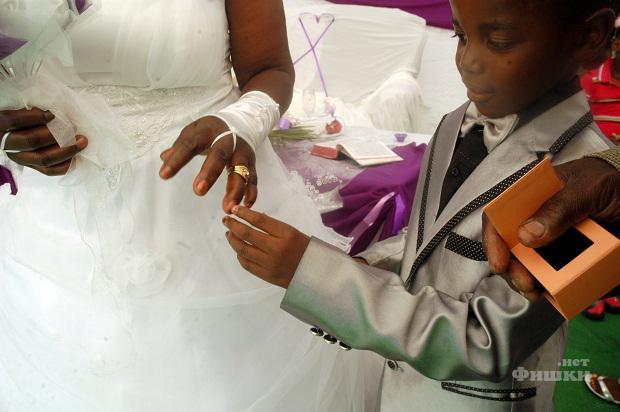 Helen said: "We made happy ancestors. If we did not, the family would be waiting for trouble. And so we did what we wanted ancestors »