The mysterious story happened to 52-year-old Caroline Guy. Its housing damaged by an unknown object.
As in her hands, which led to such damage?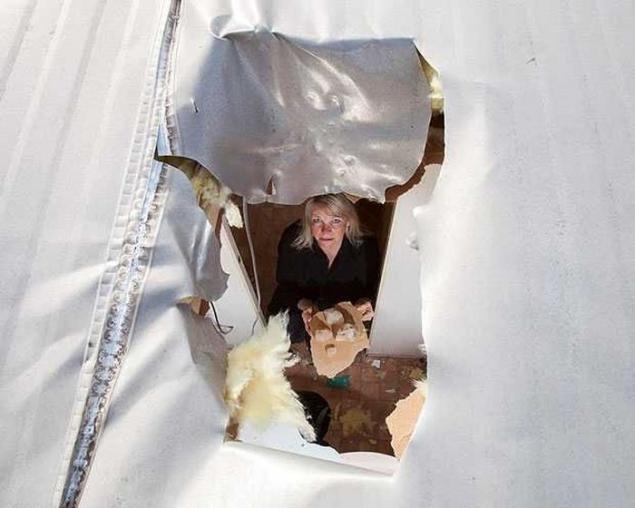 Early Saturday morning, 52-year-old Caroline Guy awakened by a strange sound, resembling cotton. When the noise began to grow, she thought in her van and climbed robbers time to call the police. Staffordshire County resident peered out of the room and could not believe my eyes - the roof of her home was broken temporarily unknown object ...
Inspection of other premises shocked Englishwoman: in the bathroom everything was destroyed, and in the middle of the floor gaped a huge hole from which perfectly visible outdoors.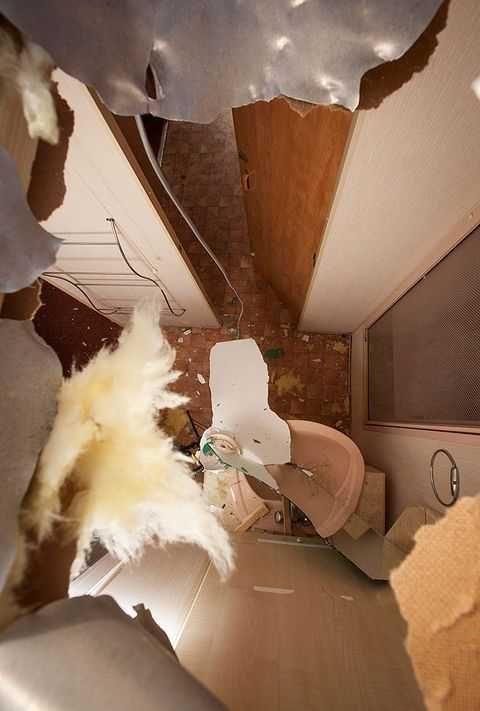 Paul van was filled with chunks of drywall and shards of pottery. Caroline went out to find out the causes of strange phenomena, and saw that her car is also under attack - in the car dug huge yellow icicles.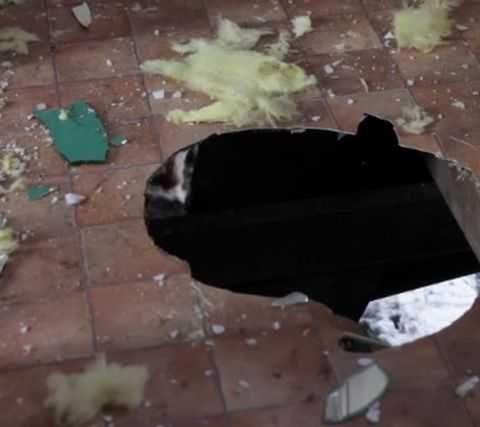 Stunned women gathered unusual precipitation and subjected to careful examination, which showed that the "meteorite" were human wastes. The fact that the motor home, with a population of 52-year-old Englishwoman, is located 40 miles from Birmingham Airport. Affected by kalopada claims that her home destroyed, frozen feces passenger aircraft regularly flying over her van.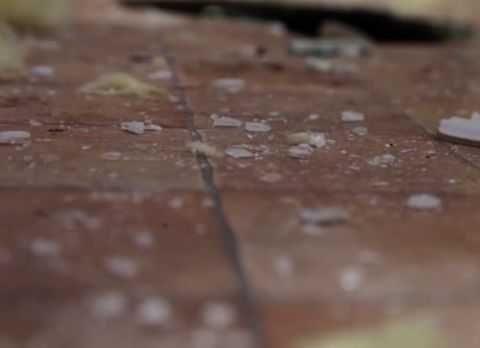 "Because of repair, we moved the children into a makeshift house and even could not imagine that'll be in danger. It was a miracle that none of us was hurt, because the solid rocks and icicles can cause serious injury "- indignantly says Caroline.