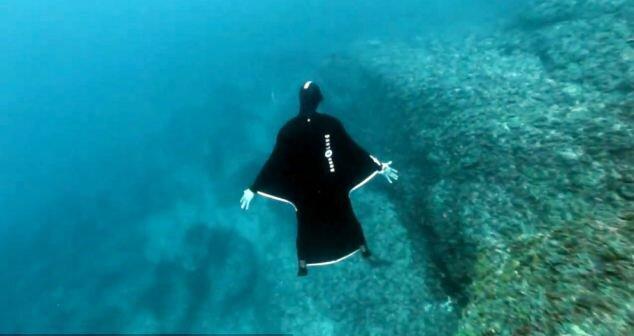 Frenchman Guillaume Binar together with Aqua Lung has created a suit that allows you to feel like a fish in water. Or rather, as a ramp.  
Unusual webbed suit allows literally slide into the water like a ramp. The shape of the scuba outfit like a wing-suit, which is used by paratroopers during a skydiving.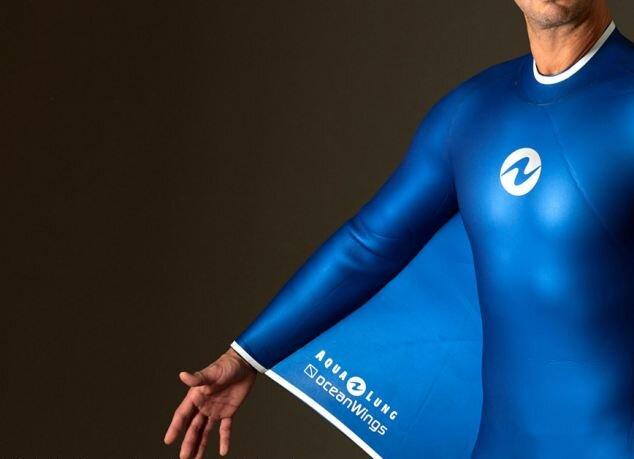 The thrill of the descent under water almost the same as the use during a jump from the plane. Once all is much smoother and manage to see the underwater world in all its details.