Popular Hollywood stars are ready to almost any sacrifice in order to get used to the role of a character: to change the image, gain weight and lose weight before the soup sets. For you collected a selection of celebrities who have changed their weight for movie roles. Anne Hathaway has always boasted a beautiful and feminine forms. But when she had to play Fantine in "Les Miserables", it totally changed my body.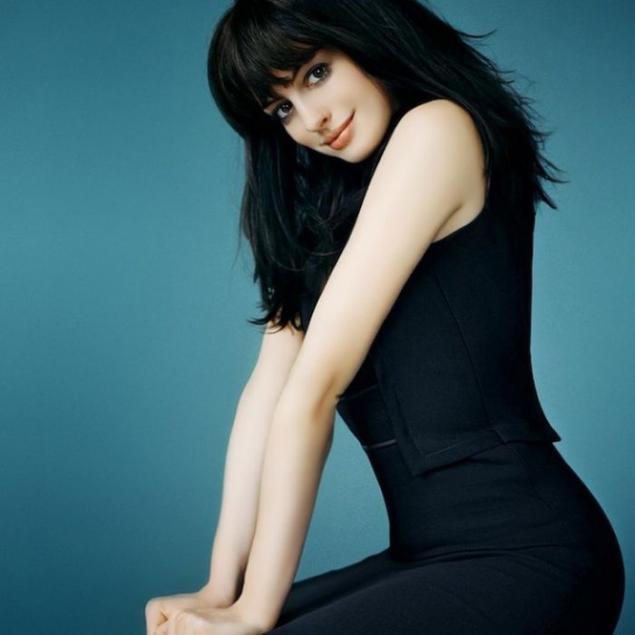 To play the role of the hungry and homeless girls, Hathaway had to eat every day not more than 500 calories when at the usual time the actress has consumed 2,000 calories a day. Three weeks lost 8 pounds Hathaway and only after that the producer has appointed her personal trainer and she began to eat a little more than two apples and one smoothie a day. This diet was given to the actress so hard that the director of the film had to appoint a doctor to keep her constant surveillance.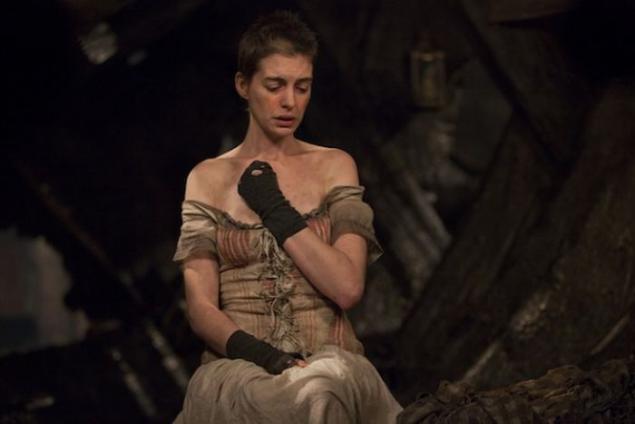 Christian Bale - has an excellent figure, as evident in the first photo.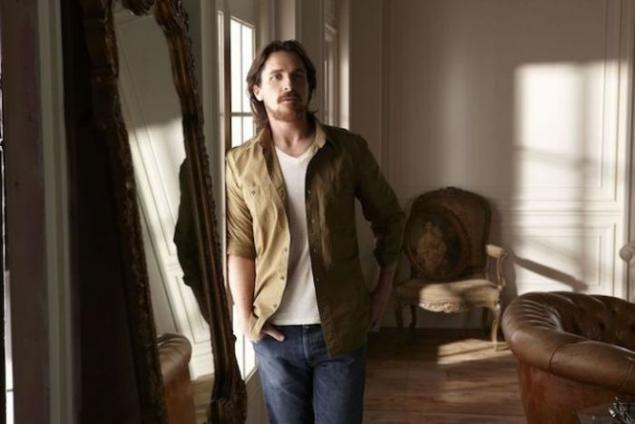 However, he devotes himself so seriously their roles, no doubt ready to collect 20 pounds to play his chubby hero swindler Irving Rosenfield in the film "American Hustle" (2013). Bale lean on heavy and unhealthy foods, especially on cheeseburgers, forcing his co-stars Jennifer Lawrence admits: "I've finally done it - got into a movie with Christian Bale, and he is a fat man ... Right 'Fatman', rather than Batman" .
Agree, we have become accustomed to see Chris Hemsworth with relief body and huge biceps as a super-hero and, at the same time, the god Thor. We would never have expected to see it ...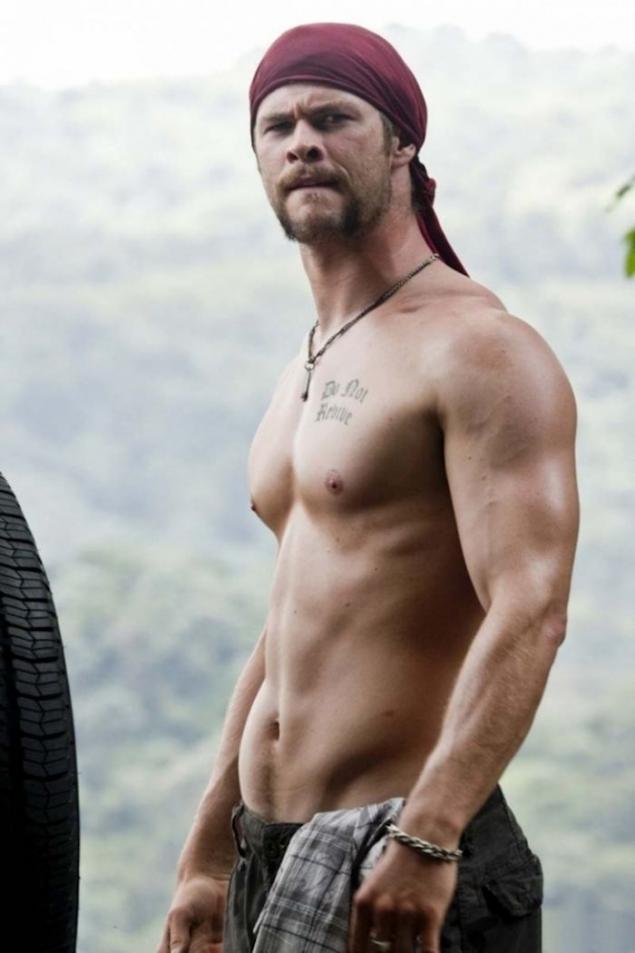 thin and lose all his muscles for his new role in the movie "In the heart of the sea." Chris, agonizing on the diet 500/600 calories a day, says: "Seriously, you can use all 600 calories in one milksheyke." And explains: "For me, all the food on the day ends with a pair of tiny salad, two slices of what some proteins and ... in fact, everything. And it means that I go to sleep I always hungry. You see, my diet is as follows: I am hungry for more than 15 hours, I do not have a piece in his mouth, and then I told him these two salads. "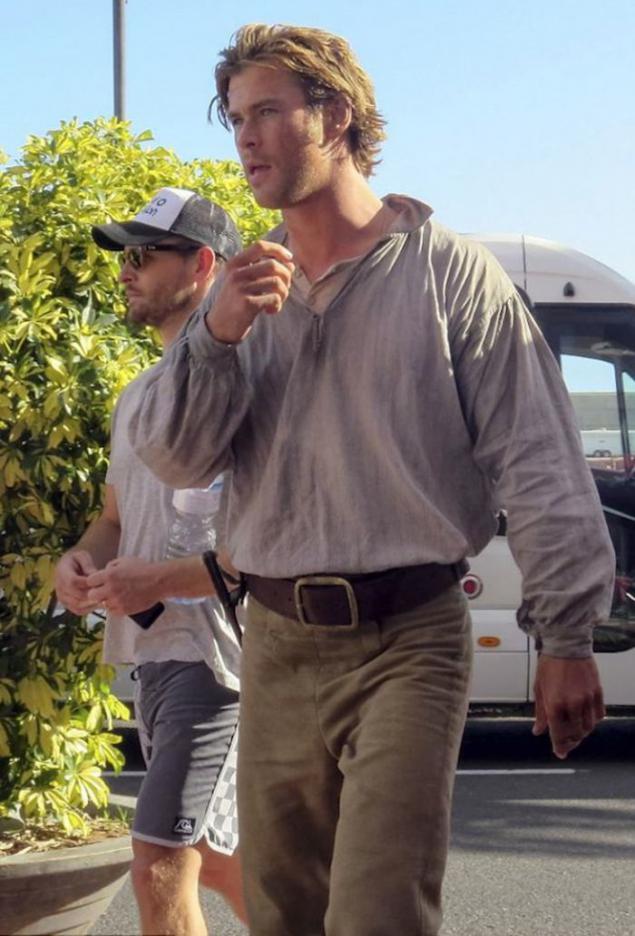 Renee Zellweger also had to introduce significant changes in their lifestyle after she took up the role of Bridget Jones.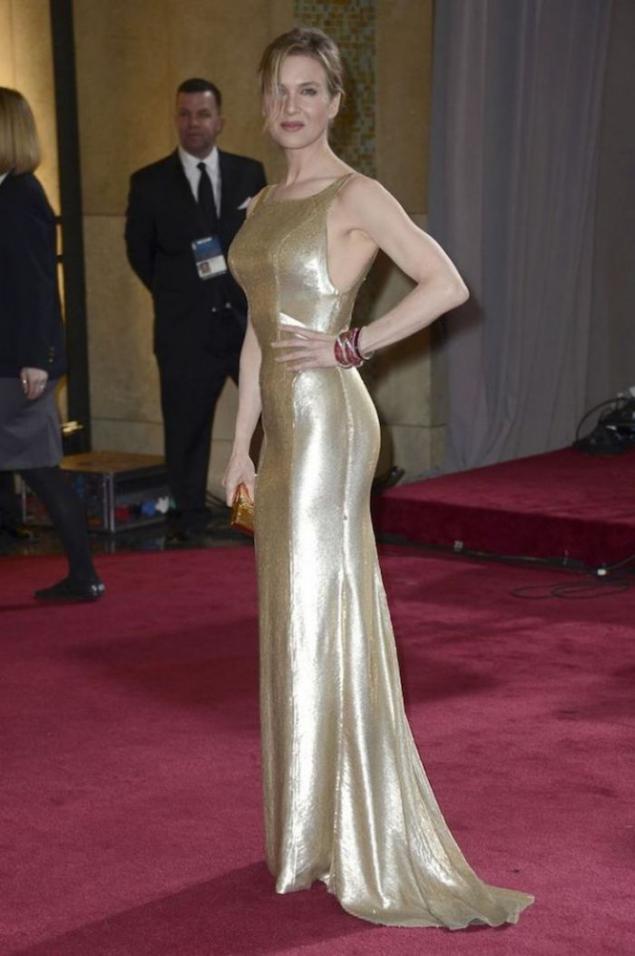 In the first film Zellweger ate so many donuts and cheese pizzas that her weight has increased by as much as 15 pounds, which were needed for her role. Then came the turn of the film "Bridget Jones: The Edge of Reason", for which the actress has decided to hire a professional nutritionist still gained weight and well-controlled on a high-calorie diet.
However, immediately after this movie Zellweger landed a role in the movie "Chicago" for which she had to quickly lose all the weight she gained for "Bridget Jones" and the actress admits that at that time she was very worried about his health. "I've had panic attacks after talking with all the doctors and specialists, assured as I could hurt this ambulance gain and weight loss."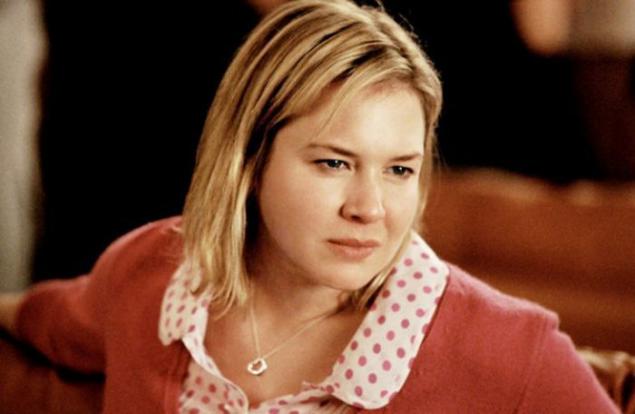 Charlize Theron won an Oscar for her role as serial killer Aileen Wuornos in "Monster" and she really deserved this award. At least for what she has done with his body.
The actress gained 14 pounds in just three months overeating chips, but Theron says that she gained not so much fat as muscle, "It was not only in fat. I just became stronger, "summed up the actress.
Natalie Portman has, therefore, very slim and beautiful figure. However, this was not enough for a movie.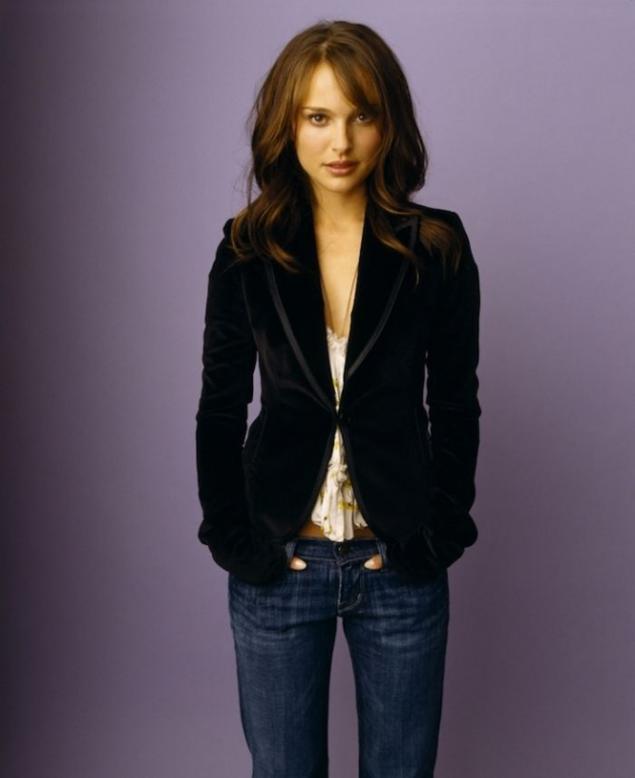 The actress had to lose another 8 kg for the role in the psychological thriller "Black Swan." And guess what - she also won an Oscar.
To lose weight Portman studied ballet, trained in the gym and swim. "I've never had so much training - I worked from five to eight hours a day and it was really a test." Our loud applause, Natalie.
Matt Damon won many female hearts playing Jason Bourne or Private Ryan, but its role in the dark comedy "The Informant" forced him to reveal to the world a very different image.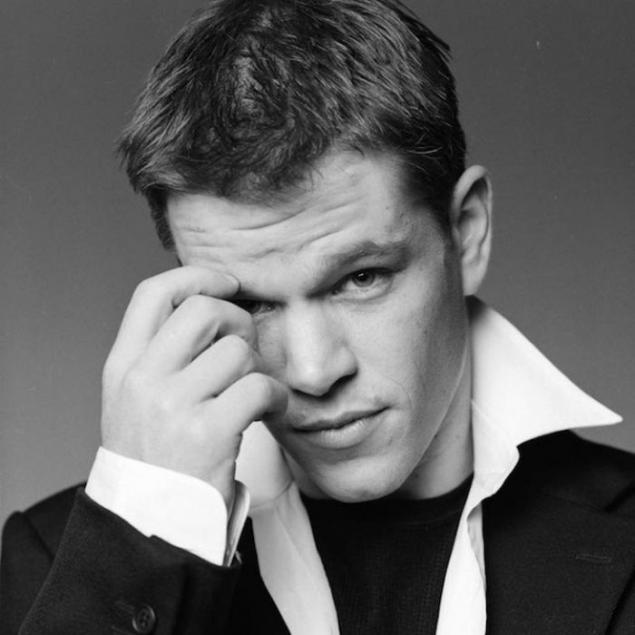 In order to play the vice president Mark Whitaker, Damon had to gain about 15 pounds and grow a mustache. But the actor, this problem does not seem difficult. "At my age, all I need to do to gain weight - it is just as I was eating in the days of college," he says. "Although, I must admit, I was a little scared."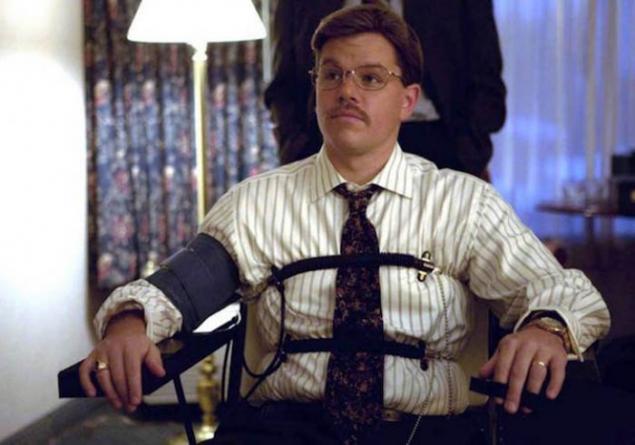 Jared Leto - musician and actor with perfect physique. But Leto scored as much as 30 pounds for his role as John Lennon's killer, Mark David Chapman in "Chapter 27". The actor shared his way of getting fat, "The whole trick is that I buy a kilo of chocolate ice cream Haagen Dazs, warmed up and drank it. The worst thing that sometimes I have added to the same olive oil or soy sauce to recover even more. "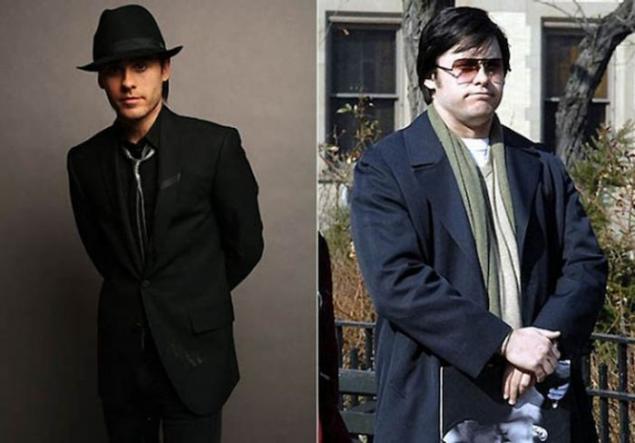 Well, finally, Taylor Lautner, who was a skinny kid until such time as there was a film "Twilight."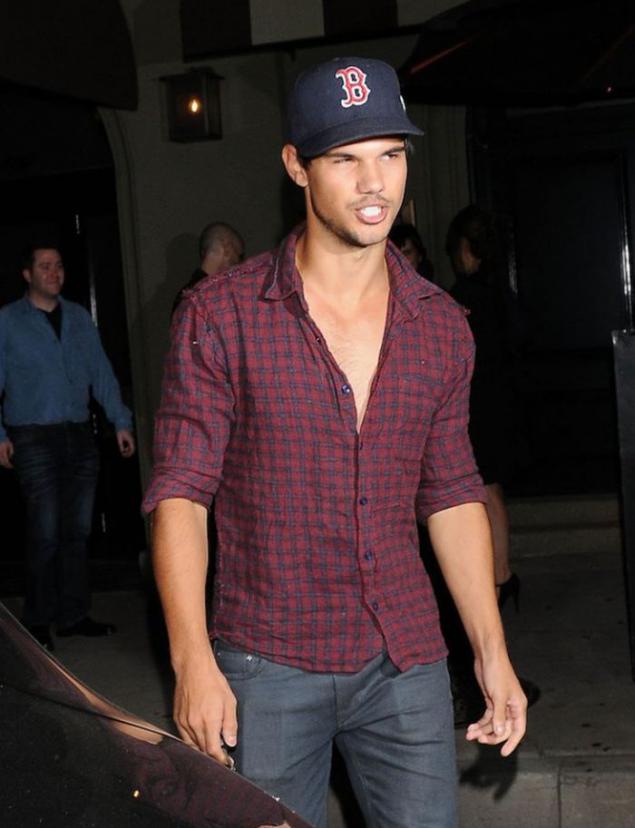 To stay in this film, Lautner had to prove to the Director of the film, that he really can look super strong, as befits a werewolf. "I doubled the amount of calories that I used, and for me it was really hard - there is every two hours," explained the actor. Although, in my opinion, without grueling workouts here too, was not.
Severe still work - to be an actor.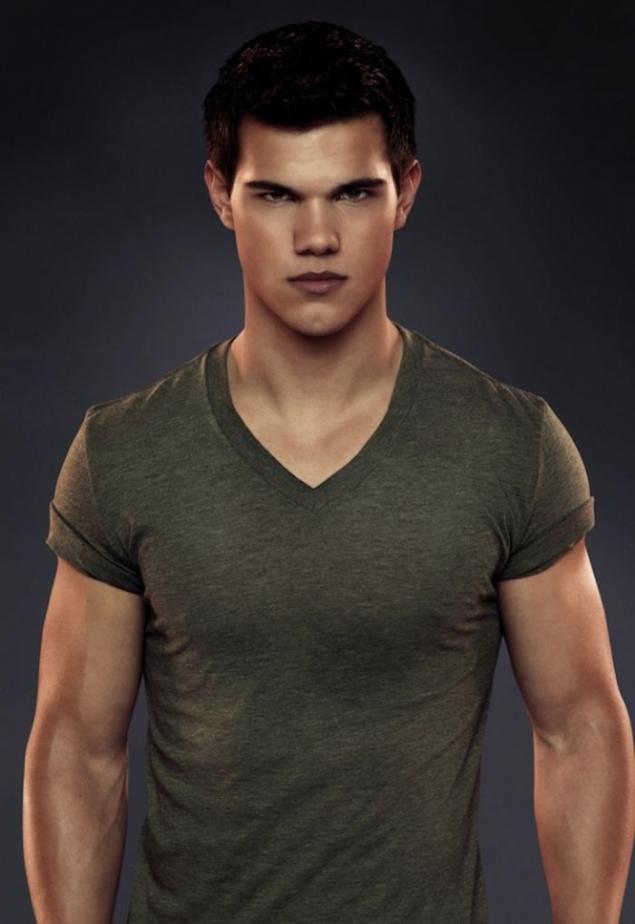 Source: vev.ru