In the capital, arrested a young man lashed out at the shop assistant sports shop after she refused to remove and put on his shoes. 23-year-old Ramadan Isayev attacked Nike employee store in the shopping center "Ryad" Julia Zaripov. The reason for the conflict was the refusal of the girl to remove and put on the shoes of the client.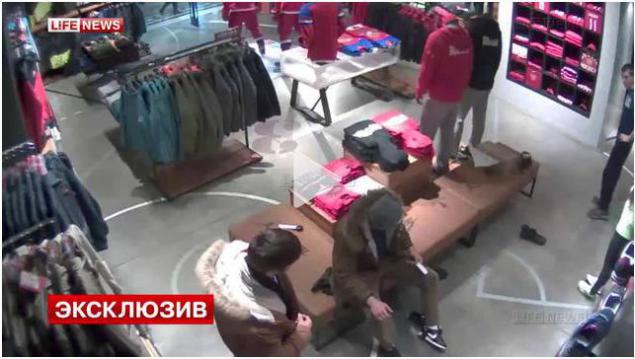 - I was at work when I was approached by an unknown young man and asked him to pick up shoes - told police the victim saleswoman. - After he tried on a pair, I asked to remove their shoes to see the article - he did not fit the size. In response, he gave me a leg and ordered: "Take off myself!" I discreetly went for the right size, then had to file a new pair. He again told me with a grin: "Put on now!»
According to the girl, she made a remark to the client, but in response received only insults. Unable to stand, Julia threw a young man sneaker.
Isaev angry, and then rushed to the salesgirl and grabbed her by the hair. After the man was dragged from Julia, he demanded an apology from her.
The shop at the same time attended by a large number of visitors, but almost none of them stood up for her. Excited customer as a result led out of the hall by his comrade.
Store employees called to the police, and the bully was arrested. Law enforcement officials have launched an investigation into the incident. Detained in police deny his guilt did not.
--img2--
--img3--
Source: lifenews.ru