I present to you a selection of the best pictures from this contest. On these amazing photos show how familiar places and remote corners of the planet, which is not all of us are destined to visit. These photos were taken by professional photographers as well as amateurs in a hundred different countries.
The photo-work winner Timothy Allen, who won first place for his black-and-white photos of the reconstruction of the temple in Mali.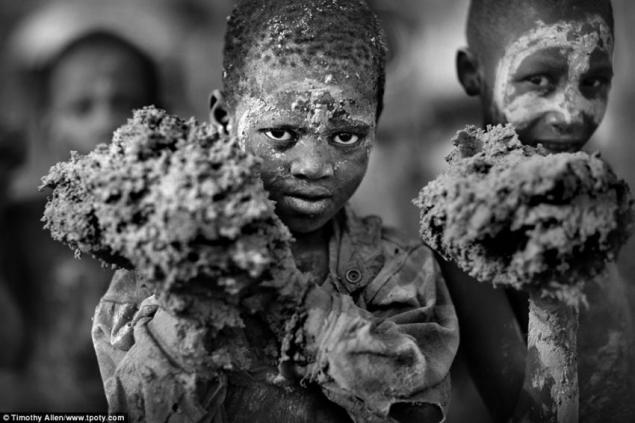 Mr. Allen has long been a participant in the competition, this year he won £ 5,000 and a set of whiskey Cutty Sark's and branded clothing company.
Photo: Another work by Timothy Allen depicting Bhutanese woman pours tea.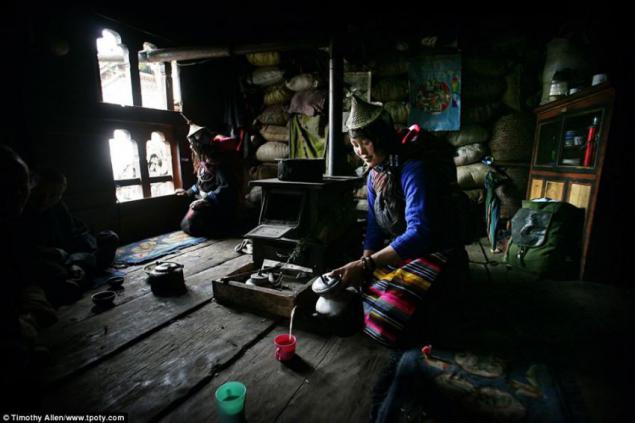 Emma Orbach, who lives in West Wales in a clay hut. Photo by Timothy Allen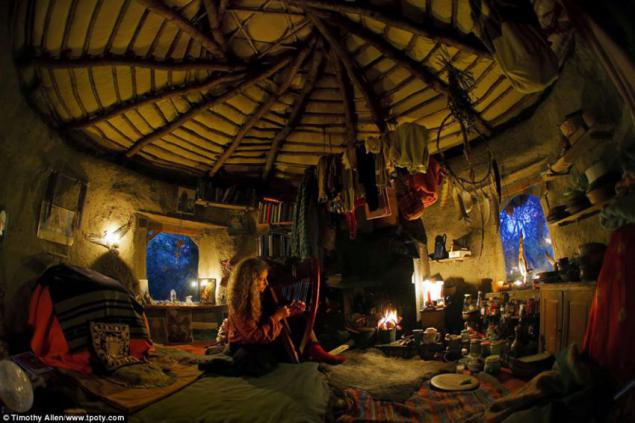 Jonathan Ristrom from Denmark won the title of best young photographer 2013.
14-year-old boy became interested in photography while on safari on which he went with his grandfather. Jury shook his photograph, depicting a woman talking on a mobile phone in Croatia. He is the second prize winner from Denmark. "If Jonathan will continue to evolve in this direction, it is waiting for a bright future," -They say the jury.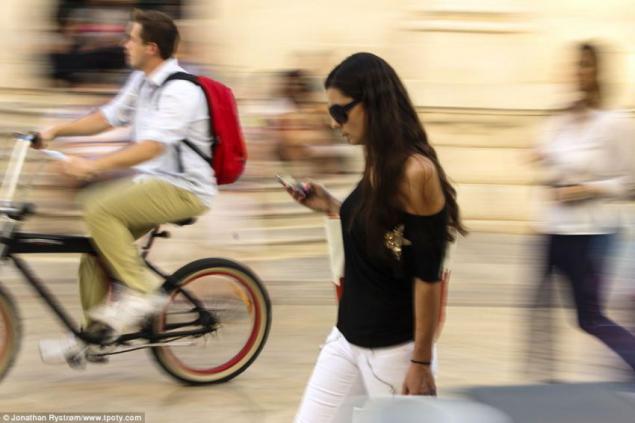 In Catalonia. Photo by David Oliete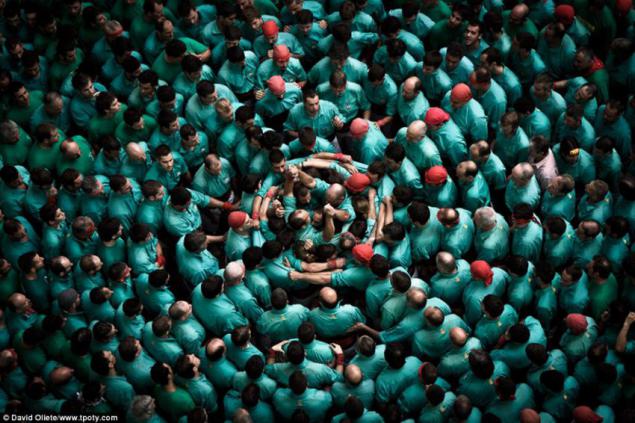 In the category of photographers "of 14 years and younger," won a ten-year Patria Prasaysa from Indonesia, and 17-year-old Chase MCGA of USA was the winner among the 15-18-year-olds photographers.
In the photo: the work of American photographer Justin Mott made in Phuket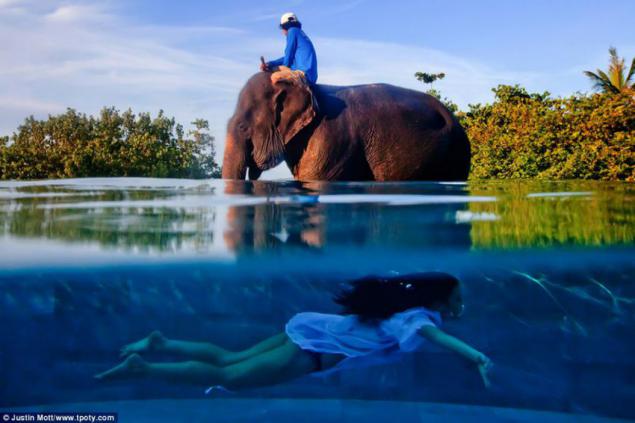 Photos of Gino Lee from Singapore won in the category of "monochrome photo" and Gavin Gu from Thailand won the prize for the photo and endangered cultures.
In the photo: the work of Emmanuel Ku. Waterfall in Iceland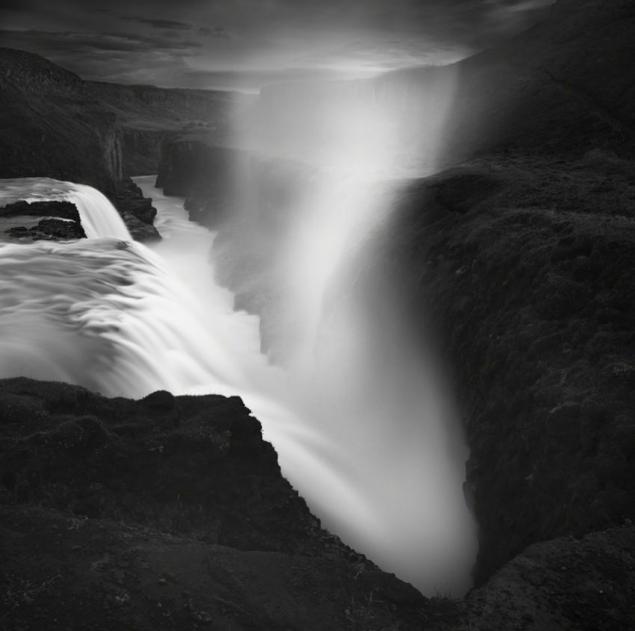 Judges of this contest were famous professional photographers Eamonn McCabe, Nick Meers, Chris Ueston- publisher of the German magazine FOTO.
In the photo: the work of British photographer Cat Vinton. Fisherman in the Andaman Sea.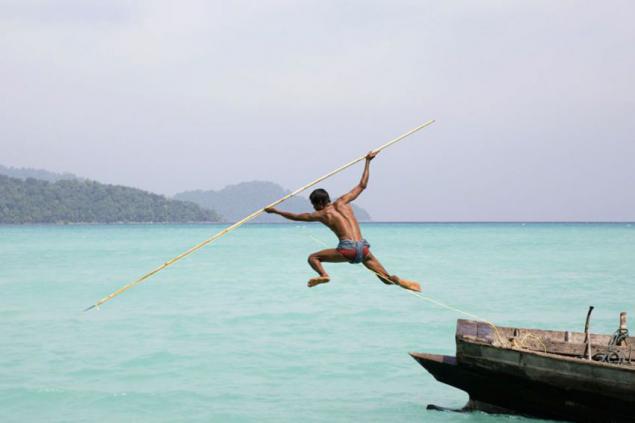 Works of winners will be displayed during the exhibition Korlevskogo Geographical Society in London from 11 to 17 August of the following year.
Photo Ed Hetherington made after hunting lions in Botswana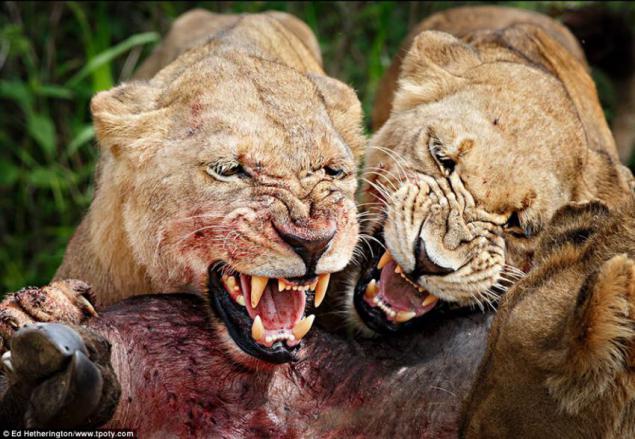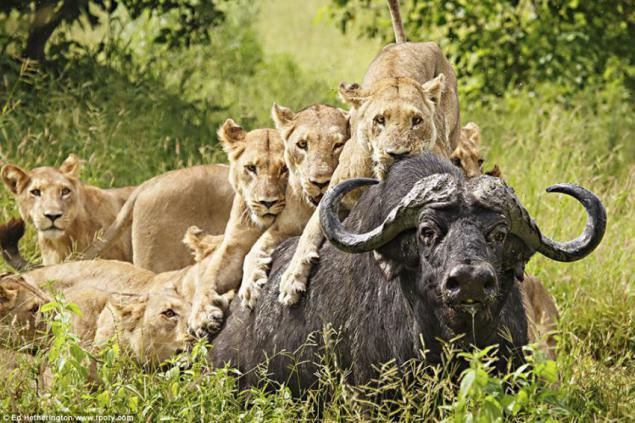 This touching moment was able to capture a photograph of Switzerland in the Virunga mountains, Rwanda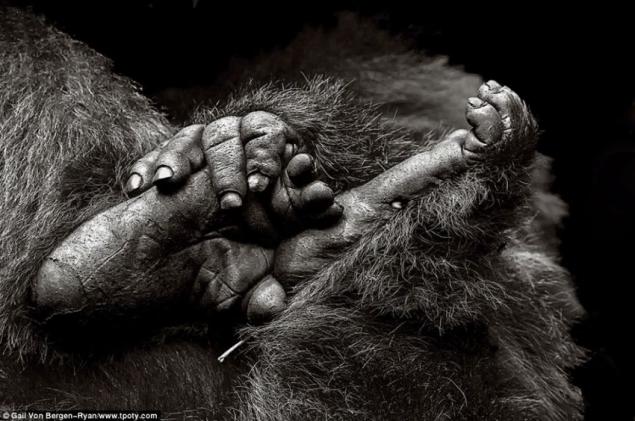 Thanks to this picture Indian boy photographer Gavin Gu managed to win the prize for the best portfolio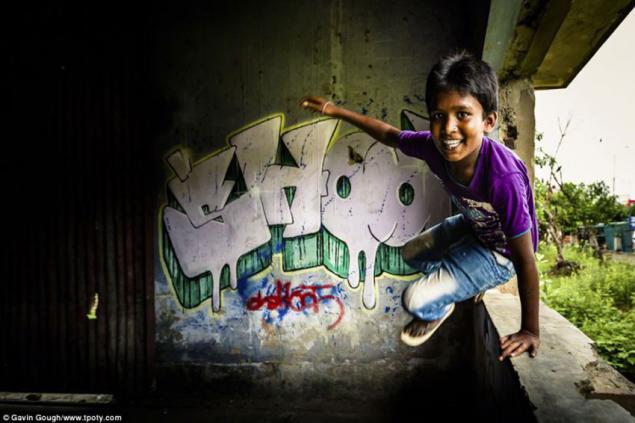 This is a picture-winner in the category of "Endangered peoples and cultures." It depicts a hunter with an eagle at his home in Mongolia.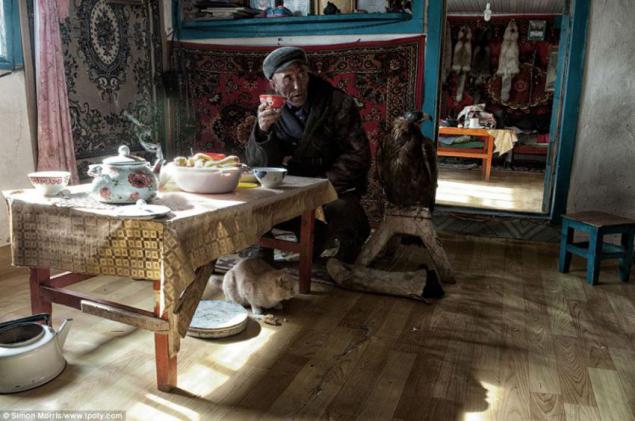 Work Jason Edwards. Camel jockeys running robots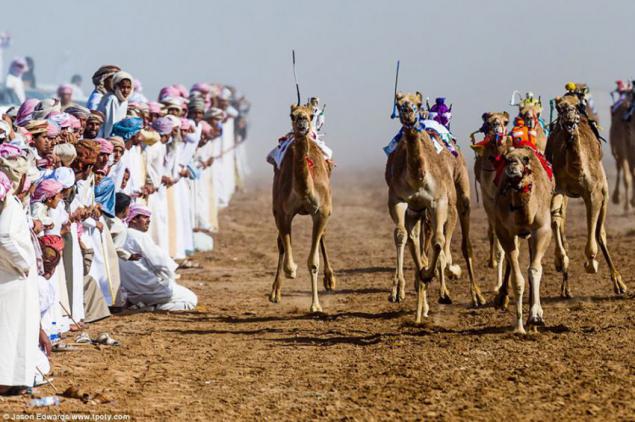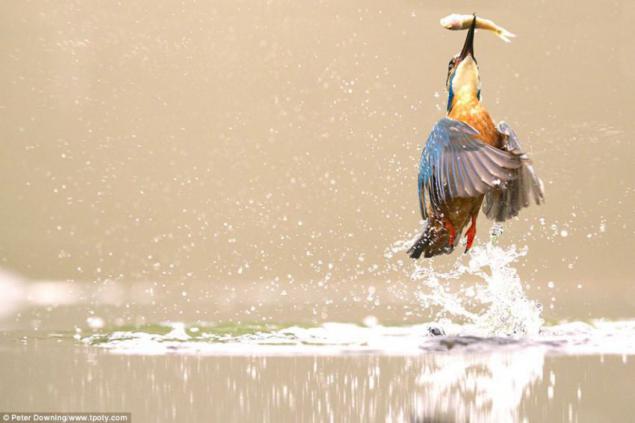 French Alps. Photographer: Tim Taylor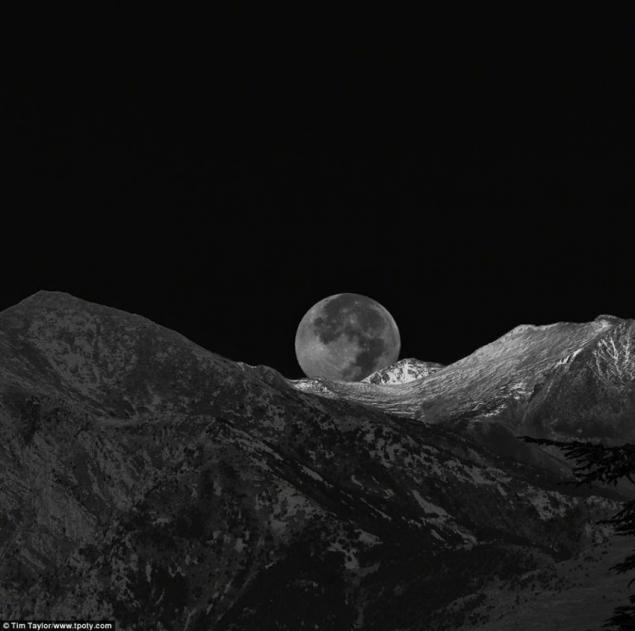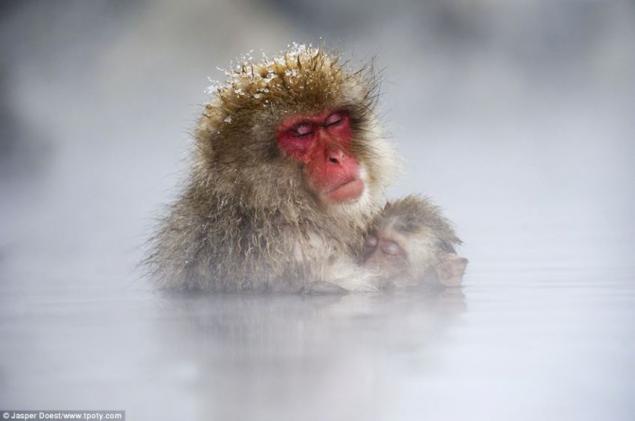 Ant and tailor-weevil, India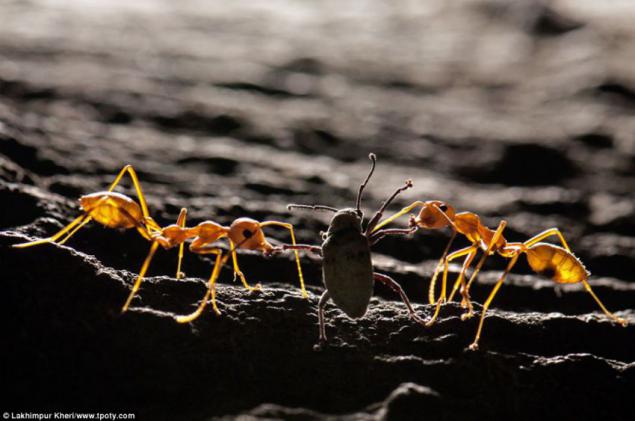 Translated specifically for fishki.net
--img19--
Source:
www.dailymail.co.uk