In the town of Saranac Lake in the foothills of the Adirondacks, NY, United States, each year in early February Winter Carnival held Saranac Lake.
This year's participation in the creation of ice sculptures took prisoners Moriah Shock Incarceration Correctional Facility.
The main ice palace they arranged the ice blocks that were cut from the nearby Lake Flower.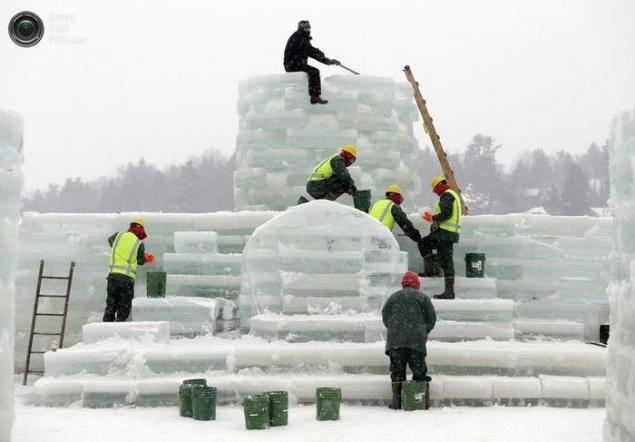 Arriving from prison line up before starting work. (AP Photo / Mike Groll)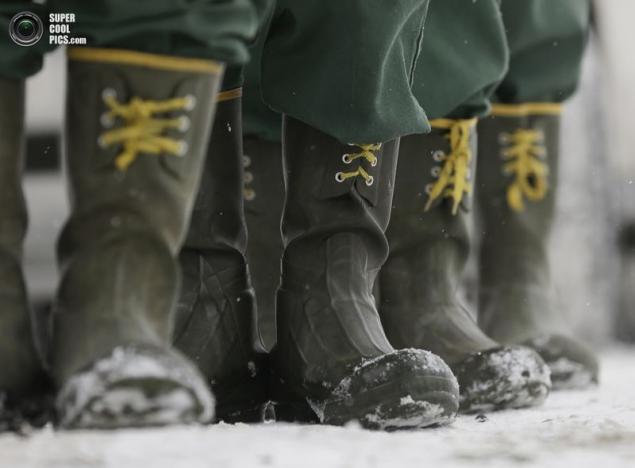 Bloss Adam (Adam Bloss) from Rochester cuts blocks of ice on Lake Flower. (AP Photo / Mike Groll)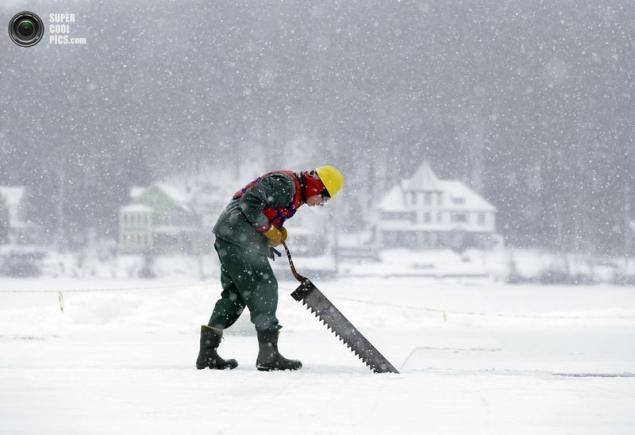 Seam ice from behind. (AP Photo / Mike Groll)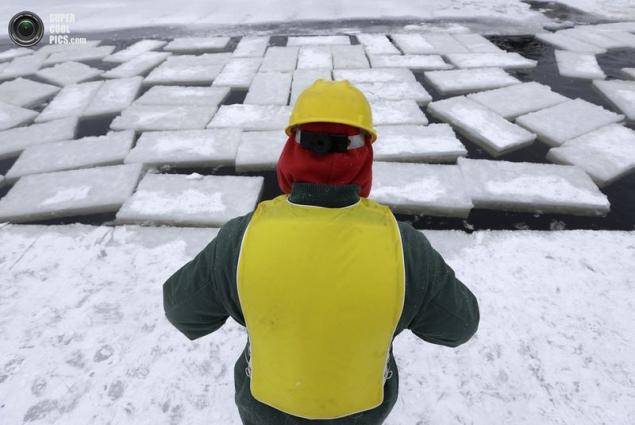 Volunteers and prisoners in the green uniform chip ice blocks from each other. (AP Photo / Mike Groll)