This grandmother used to work as a bank clerk, her name was Dorothy McLennan.
When she was 50, she started practicing athletics and achieved amazing results.
In her collection, she has a few gold medals and numerous world records.
Dorothy's three days a week access to the gym in preparation for his next world championship.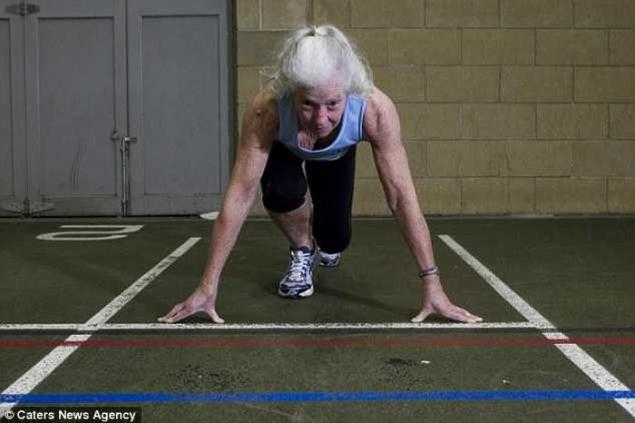 Dorothy won so many gold medals that have already lost count. In preparing the program helps a woman and her son who is also the coach - Steven. Pensioner participated in every World Masters European Masters, since 1991. On each of them, Dorothy won at least one medal. She says that she has at least 42 medals and at least 35 of them - gold.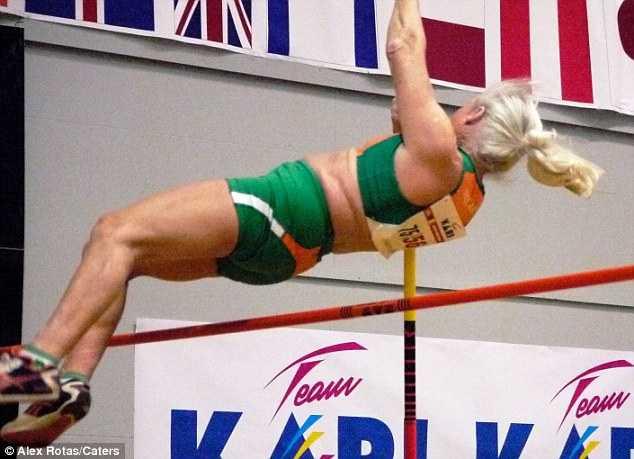 At the age of 70 years cheerful pensioner won the gold medal in the heptathlon at the European Masters Championships in Poland in 2006. Despite the fact that she is almost 80 years old, Dorothy is now decided to participate in the race for 100 meter race and hopes to break the record in the championship British Masters, which will take place in late February.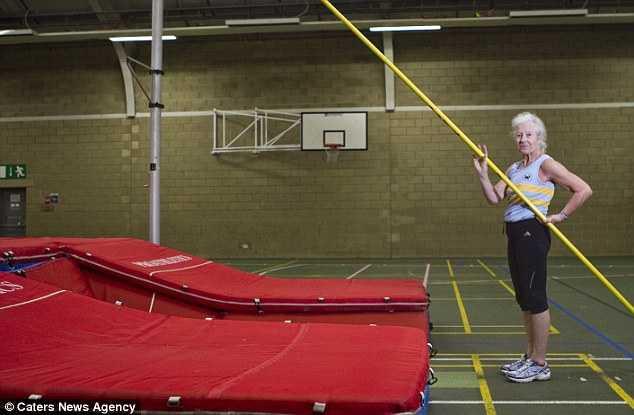 "People are always surprised when I tell them to jump from sixth and go running, but I do not see what's unusual. I love sports, it helps me to keep in shape and stay healthy, "- says Dorothy.
Dorothy decided to pursue professional athletics in the mid-1980s after she saw 80-year-old man who took part in the marathon. Now she spends up to nine hours a week for a workout in the athletics center.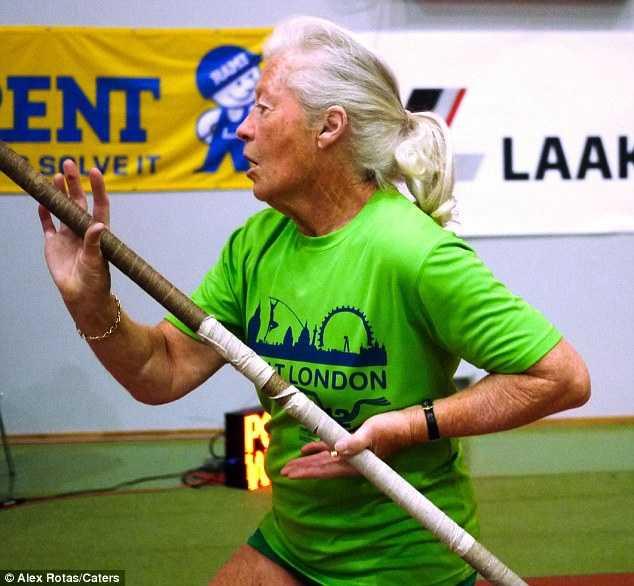 "I'm not involved in sports since childhood and I had to work hard to achieve success," - she said.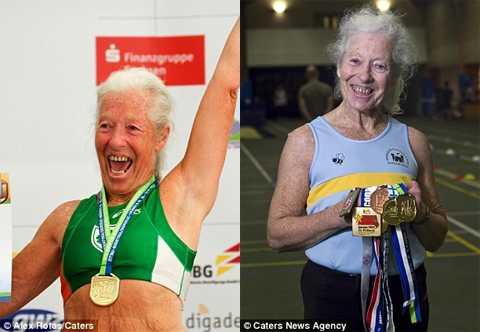 After Dorothy bought a pair of shoes, she began jogging around the block. But when she began to run over, she decided to join the club of athletics, where someone suggested that she try to do pole vaulting. To compete, a woman travels around the world, from Australia to America and Japan, as well as most European countries.
Source:
www.publicatufoto.com