In Russia, a bunch of well-known, popular and high-quality fashion magazines, but the editors of these magazines the most popular, of course, is the chief editor of the Russian L'Officiel - Evelyn Khromtchenko. She always stylishly dressed, her hair always perfectly stacked, to make-up is impossible to find fault. The press did not even know her exact age, so she had cleverly hides)
I have some clearly defined motto. But I know that one should never give up and you can never stop. Regardless of whether I want to or not, good or bad, interesting or not interesting to do. And you should always know what you're doing.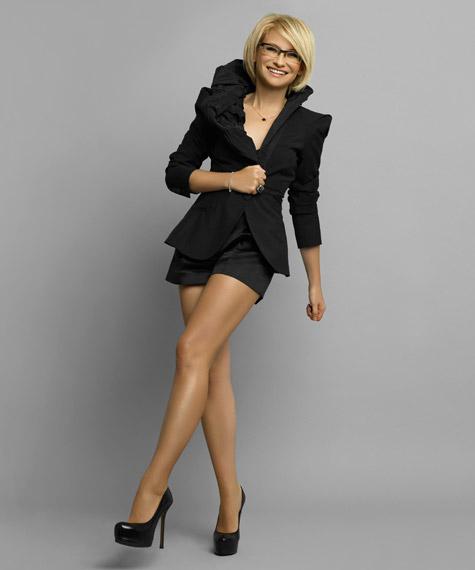 Before 1998 lead the magazine L'Officiel - Russia, Evelina article published in Cosmopolitan, Ellle, «Komsomolskaya Pravda", "Ogonyok", "companion" and other leading publications. Probably the most correct would call Evelyn man who "knows all about fashion and more»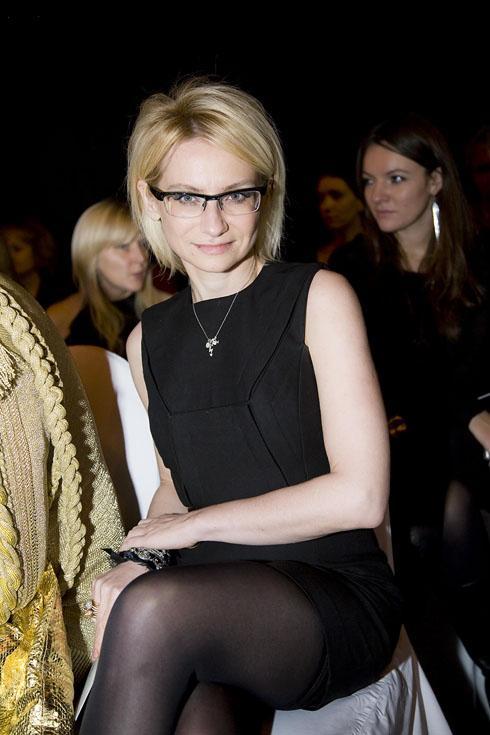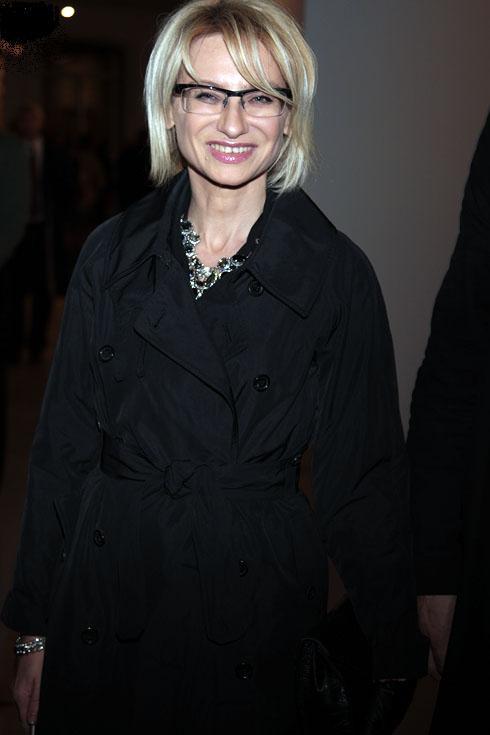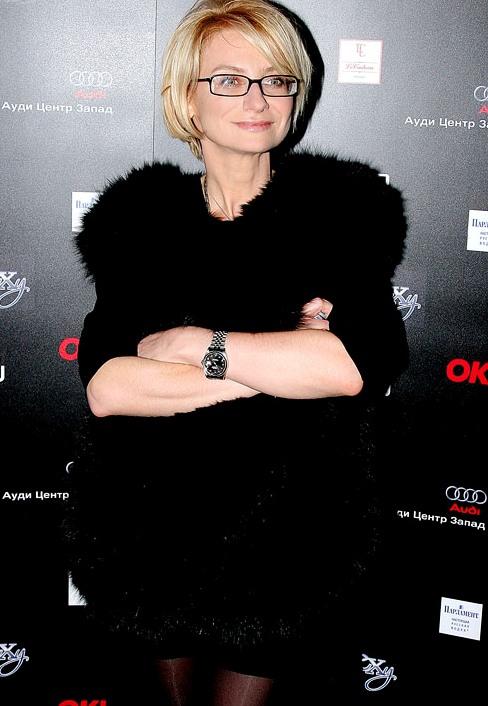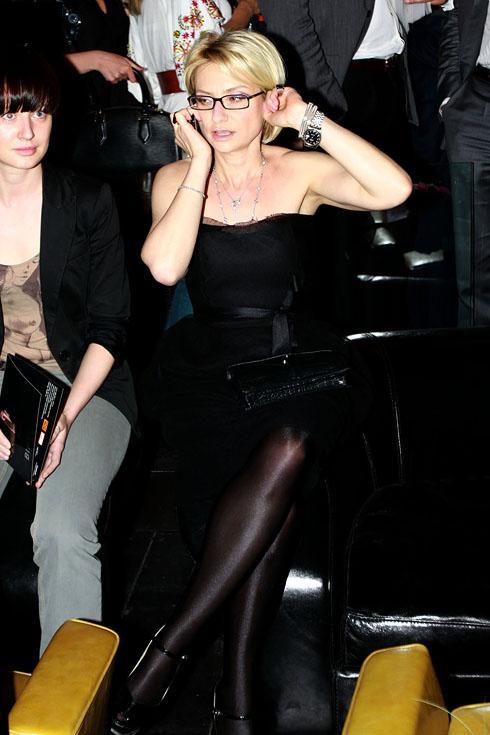 Her wardrobe is dominated by black, but that her outfits can not be called boring and uninteresting. Women who want to look stylish and attractive, Evelyn gives a lot of advice and does so not only in the pages of publications, but also in the program "Fashionable sentence»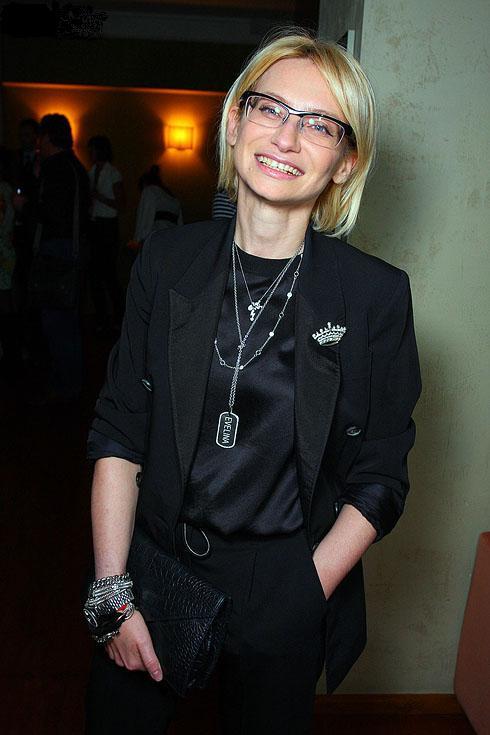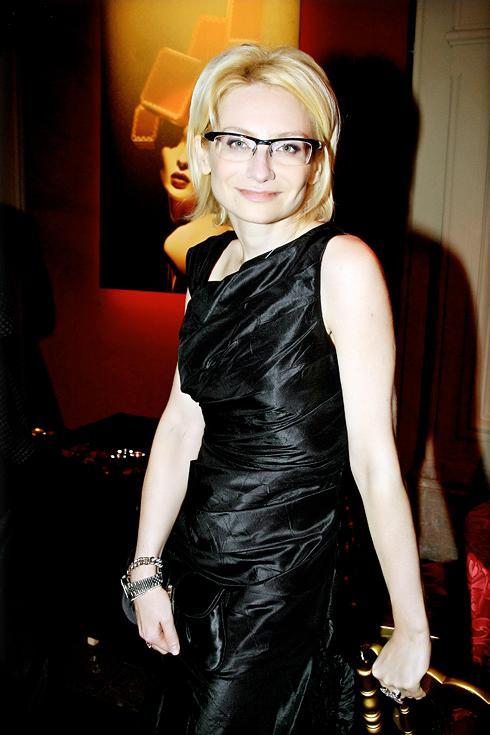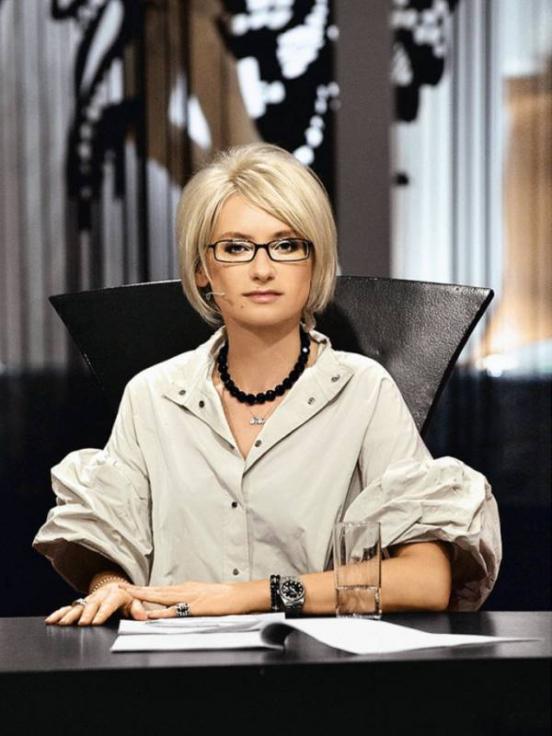 Evelyn is married to Alexander Shumsky (general producer of Russian Fashion Week and director of PR-agency "artifact"), they have a son.
Evelyn and her son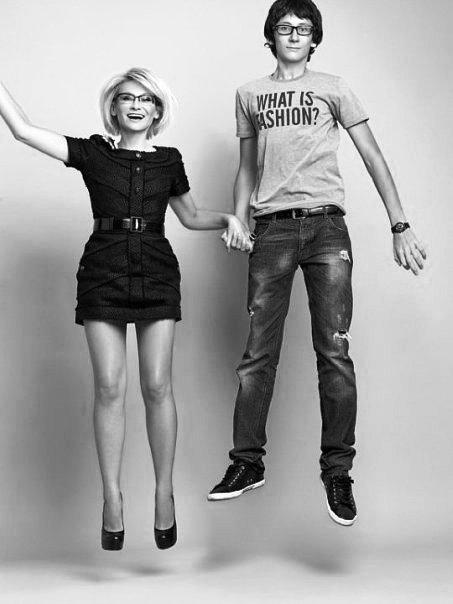 Alexander Shumsky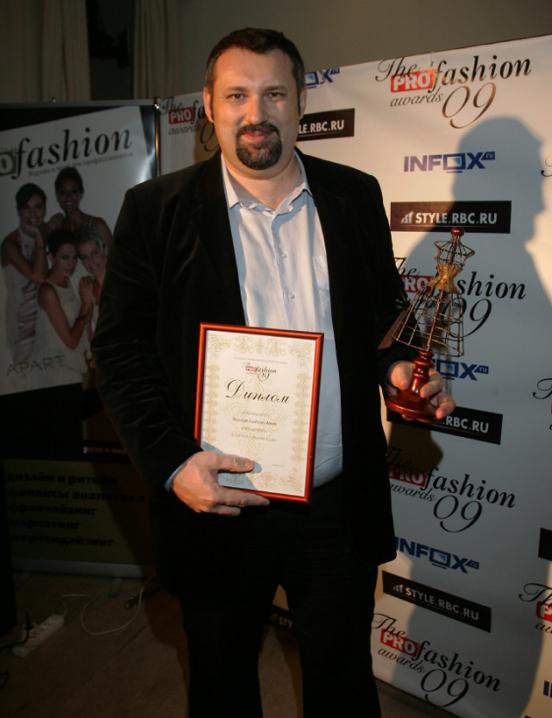 Evelyn, by the way, never interested in evaluations of his son, it only requires that at the end of high school, he knew at least 4 languages ​​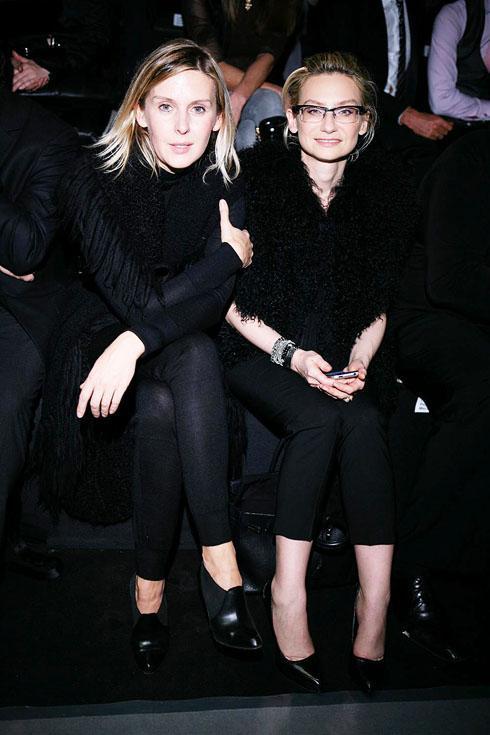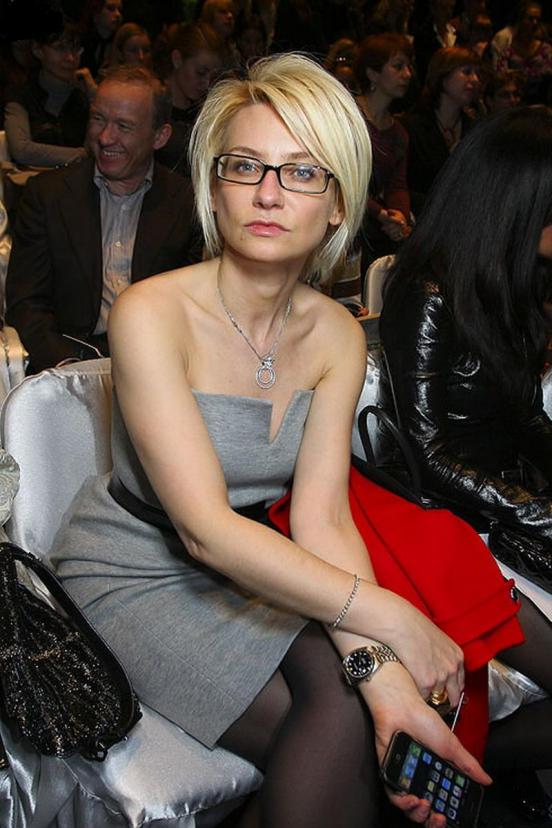 - When Artemije was a little boy, my question is: "How do I look?" - He once said, "Okay." What I said to him: "Remember this word because it is necessary to forget. If a woman asks you, "How?" - You must answer: "Fantastic! Perfectly! Wonderful! "If you want to be a real man, of course ...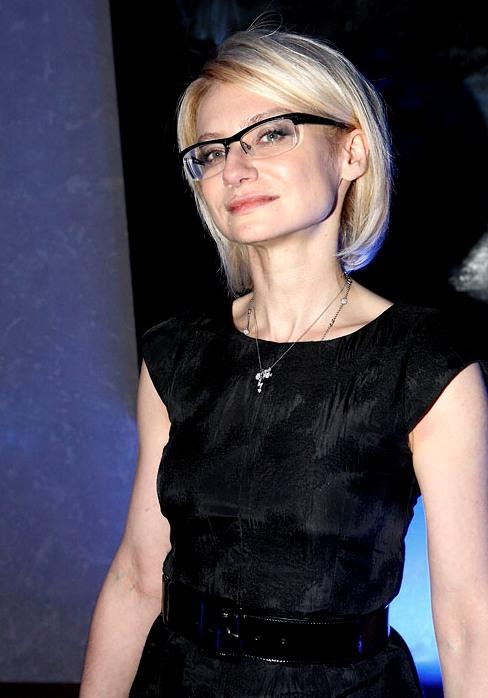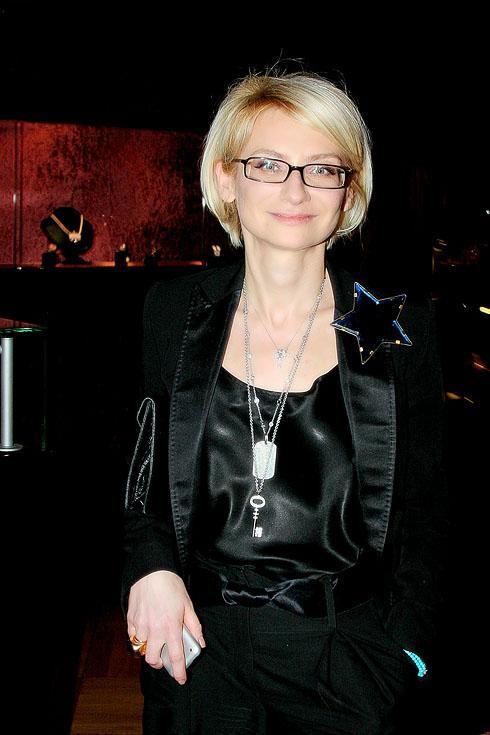 Evelyn rarely takes a vacation, and your perfect day off is this:
- Sleep. Wake up quite nicely. Near shining purity exploded closet all the suitcases fall into place all the papers are full, paid, filed. Books, even books finally are in the order in which they have long wanted to deliver.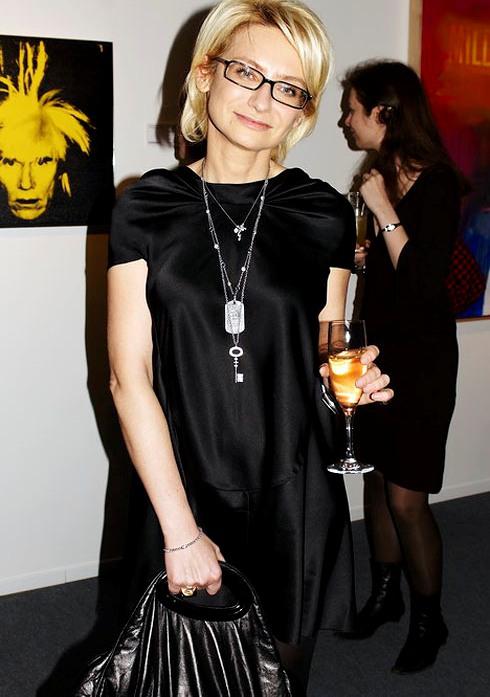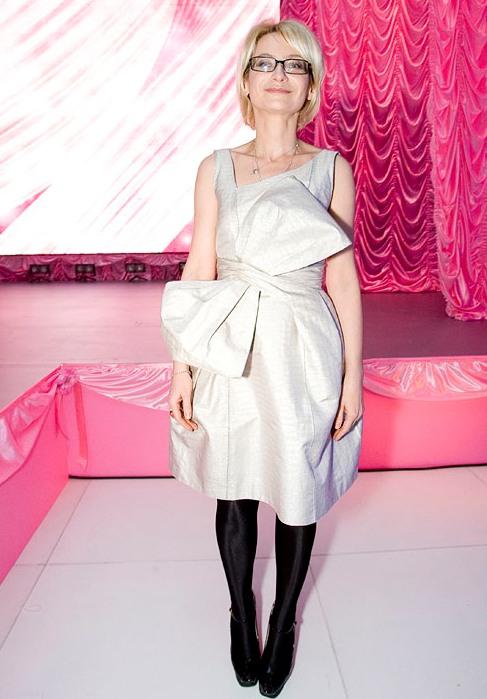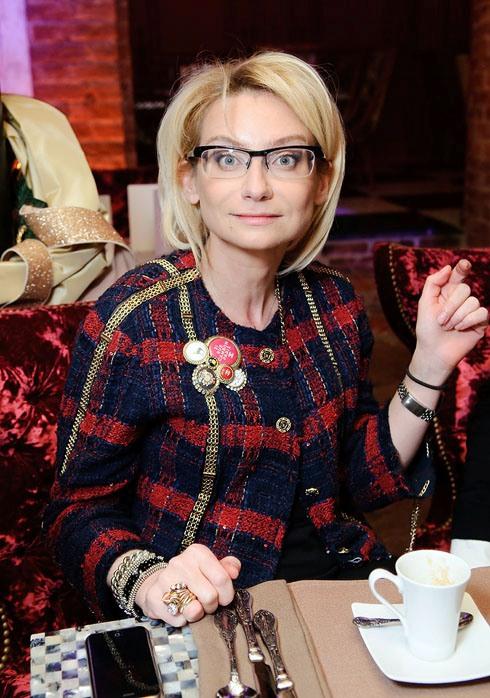 Her sayings have long since taken away on citations. My favorite:
Heel gives the woman some instability, and when the woman is unstable, always is a man who wants to protect her.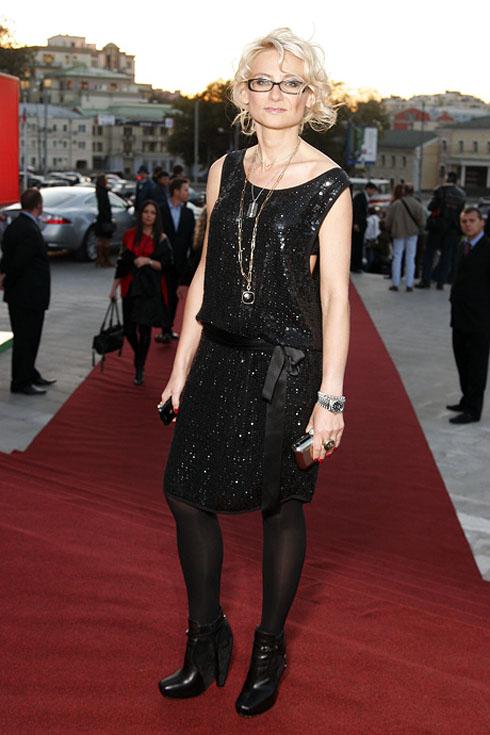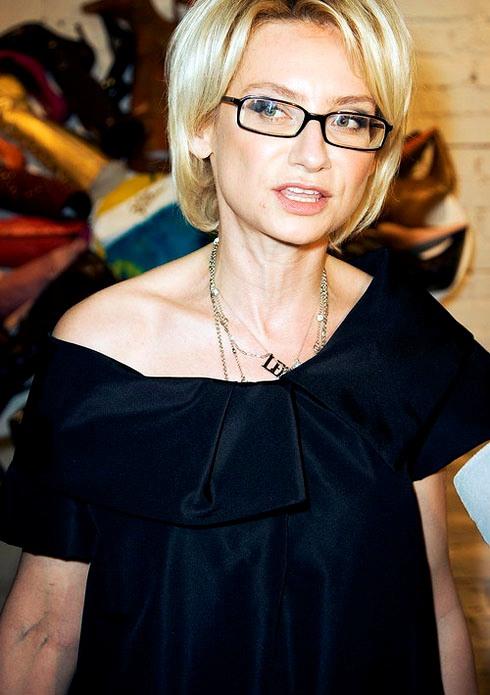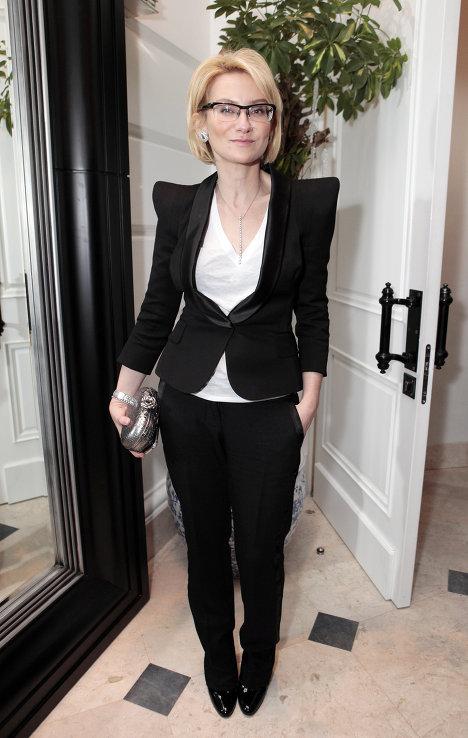 More like one quote about his childhood:
Childhood - is when the yellow color - bright yellow, trees, giants live, and to the moon can be touched by hand, when among friends there is an invisible boy, and under the bed clearly someone lives.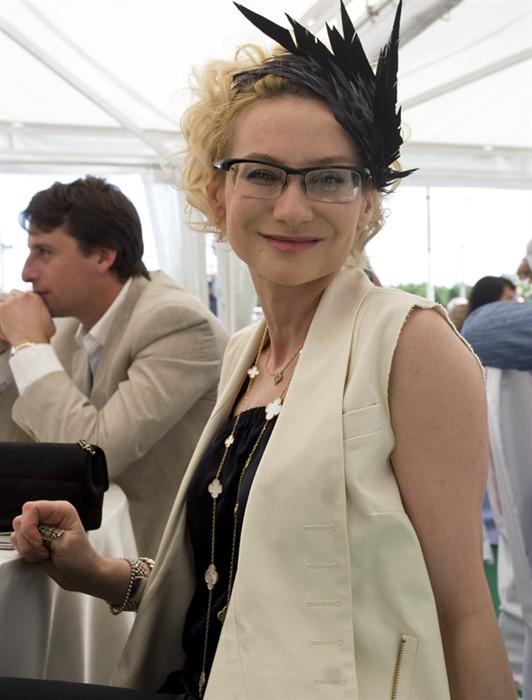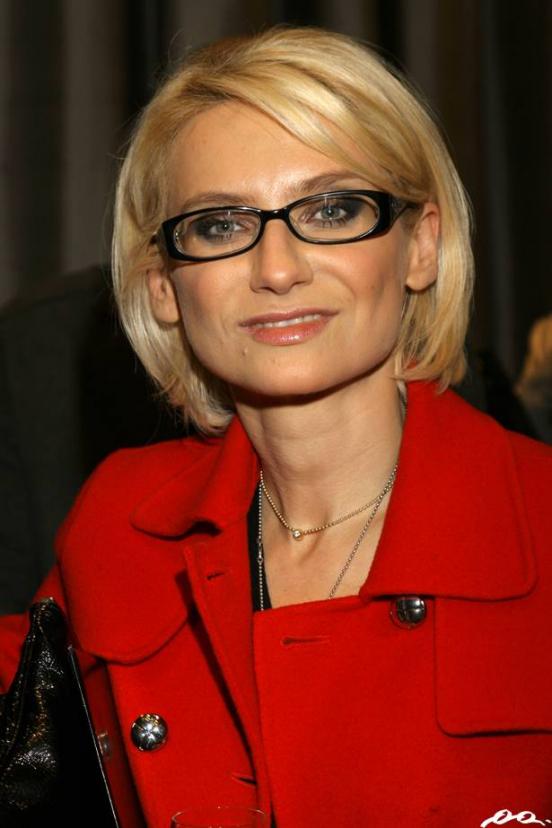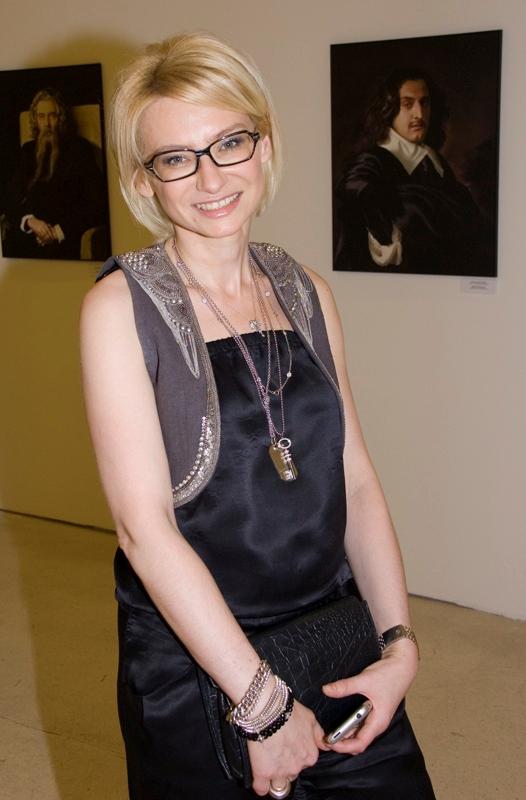 Of course, since it is the chief editor of the magazine about fashion, most of the citations is connected with fashion:
Fashion - it's not a fat rave, as they say on TV shows is a state issue. Mankind has long been eating raw mammoth, not making love on the street and not walking around naked. We never stop there, multiply and get dressed. Why no one questioned the necessity is using fork and knife to be called educated man. But there are still some strange people who believe that this intellectual can dress mess of chto.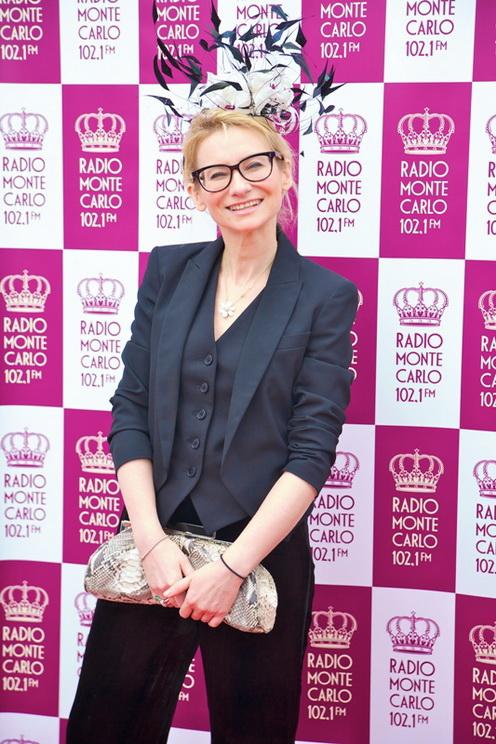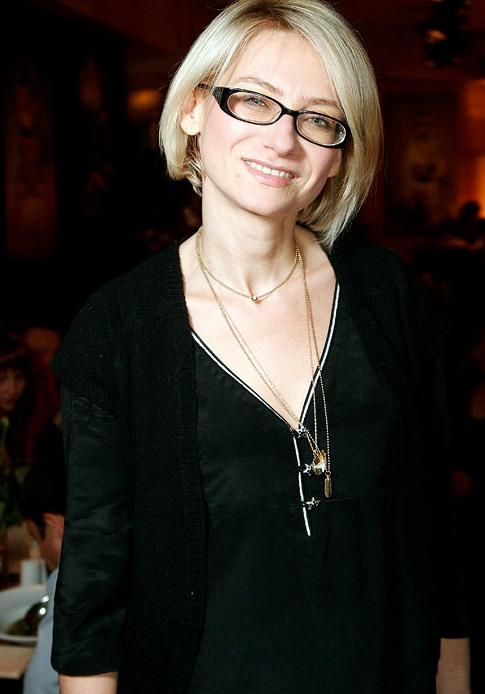 Sometimes Evelyn appears at events in colorful outfits, but it happens very rarely)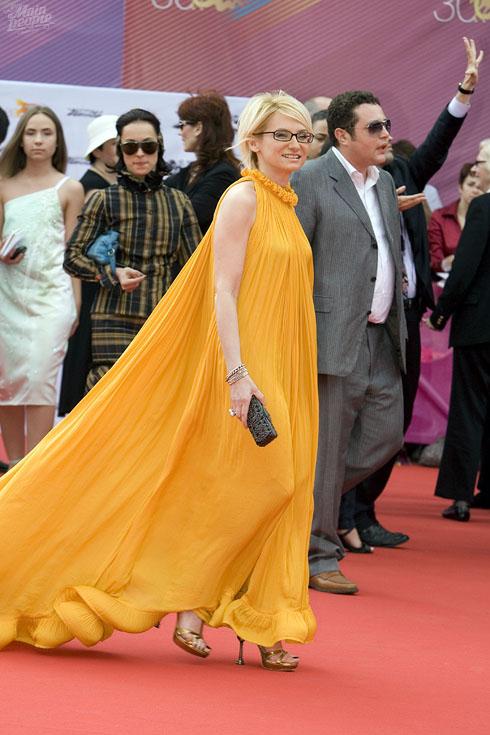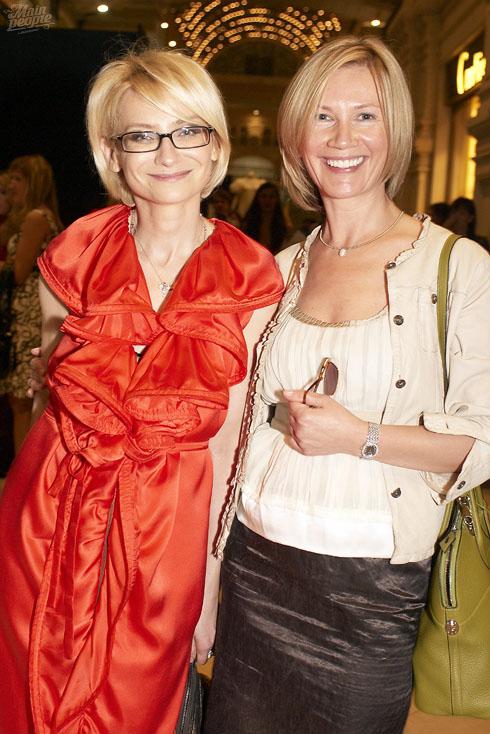 Here's a highly intelligent, stylish, attractive and mysterious woman - chief editor of the Russian L'Officiel - Evelina Khromchenko)