To be feminine and attractive, it is necessary to know the little tricks. Evelyn Khromtchenko as an expert on style is ready to share them with you. Many women believe that you can look beautiful, but if you buy expensive branded clothes, but it is not. After learning a few secrets from a professional in the field of fashion, you can choose for themselves the right thing and the budget to look at 100%. These tips are sure to help you get better!
1. What kind of shoes - and a life.
2. God has given us a taste, so that we can save.
3. Trousers either perfect or none at all. Perfect pants visually lengthen legs and reduce thigh.
4. Act as soon as the woman wears heels, she immediately happens happiness in his personal life.
5. Little Black Dress will give the beauty of even the middle-aged woman. Only remember that it is necessary to wear a thick black tights.
7. Do not pick round glasses for a round face and put on the square - a square. Sharp features a well-rounded forms drawn frames.
8. A woman without a bag - it is extremely suspicious person. Every woman should have a clutch for an evening out, a small bag on the chain and the daily business bag with short and long handles.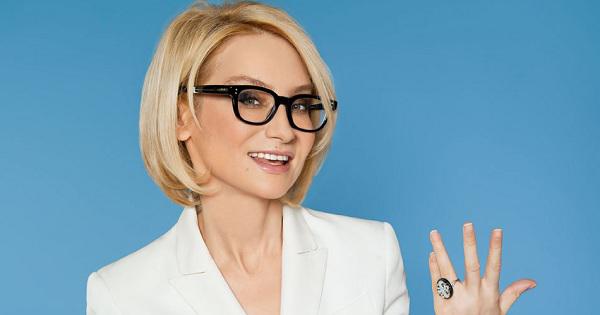 9. Caring for yourself - it's not a luxury, but a form of courtesy to him.
10. Universal shoes - bodily pumps and black studs. This footwear should be not only comfortable but also elegant. Take the money set aside for a rainy day, and buy yourself a new pair of shoes. It is very likely that this day would never come.
11. Elegance - is the harmony and measure. It is better to "under-" rather than "transfer».
12. Costume jewelery is chosen so that it was clear that it was her. If you are not trying to wishful thinking, we can look elegant even in the circle of women, adorned with natural stones.
13. You can not teach a one-year girl femininity, but stockings do it instantly.
14. There is no massive legs, there are bad pantyhose. There are no ugly women, there are bad barbers.
15. In order to please a man enough to wear a pencil skirt, stockings and low pin arrow lined rear.
Evelyn Khromtchenko gives very good advice. She believes that the beauty of a woman in her simplicity. Optional expensive dress to look stylish. The main thing - to have a taste, and then the whole world is at your feet. Take adopt these helpful tricks!
Share with your friends learned the style from fashion experts!
via takprosto cc