Last week, the whole world as if mad. And all because in 17 countries passed celebration of fashion and shopping, Fashion's Night Out 2011. Simply put, FNO - is the night when international brands are opening the doors of its new store, organize fancy parties with celebrities, are the new collections ... and try to sell more of its products.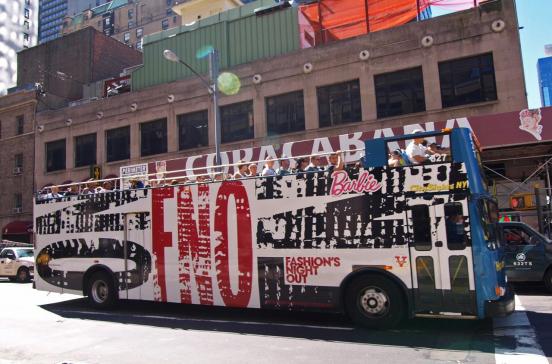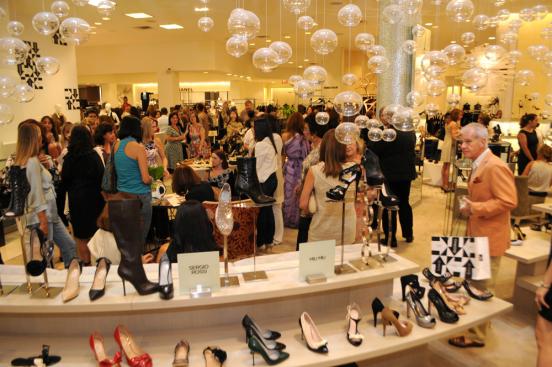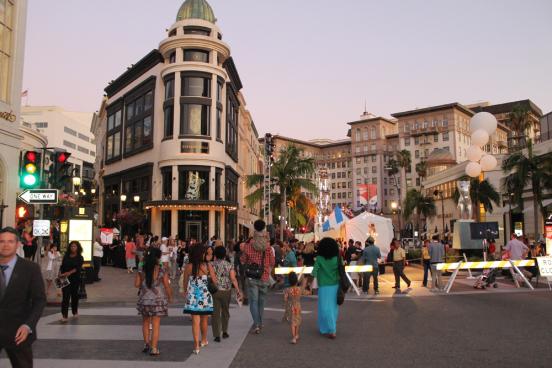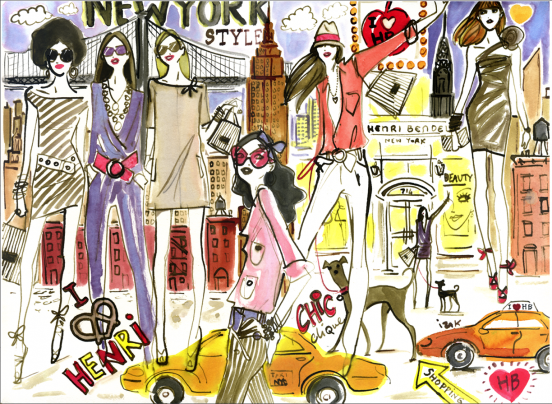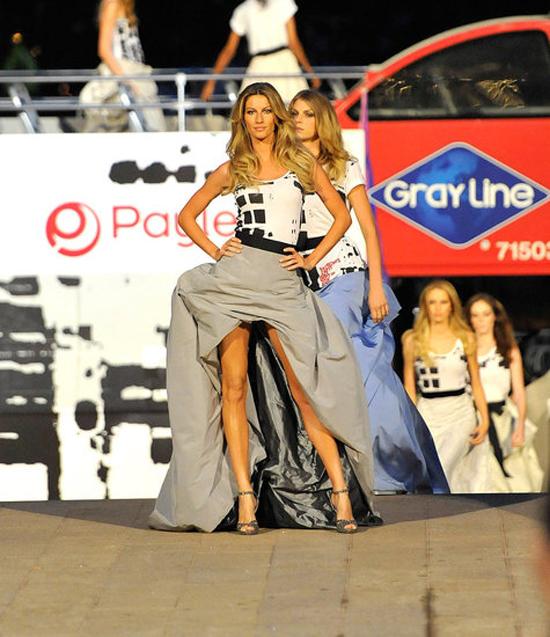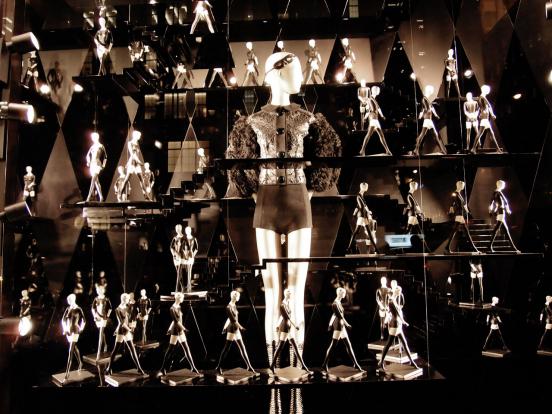 The first "Fashion Night" took place in 2009 in New York, where she organized the American «Vogue». The purpose of the event was simple, as the day - to stimulate Americans to buy and support the fashion industry during the difficult economic situation. Since then, FNO has spread beyond the United States and the economic crisis, and shopaholics all countries are waiting for her, as the New Year.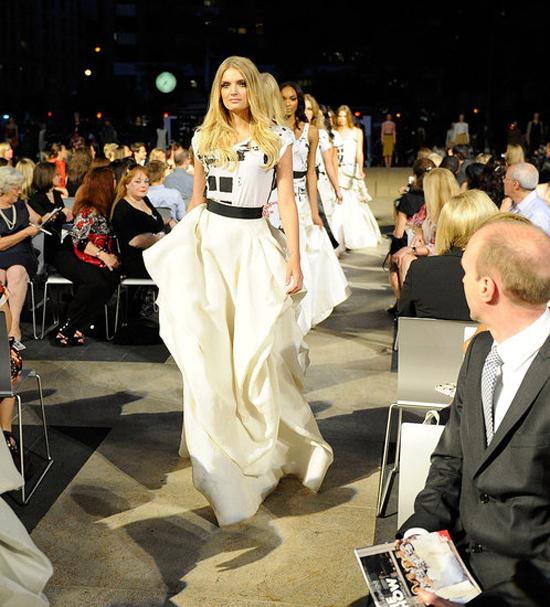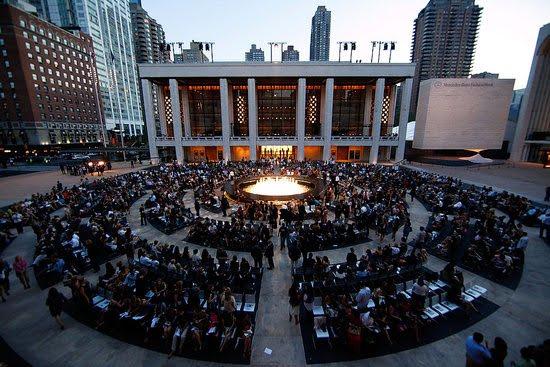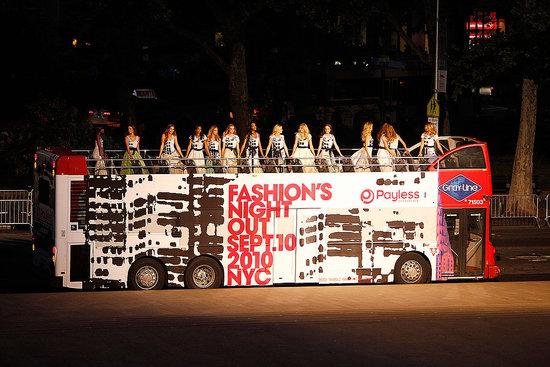 The symbol of the night began to bags with the logo of the event, part of the money from the sale of which goes to charity. And if such a case is also signed by some celebrity (it is the responsibility of some of them), then it all becomes worth its weight in gold.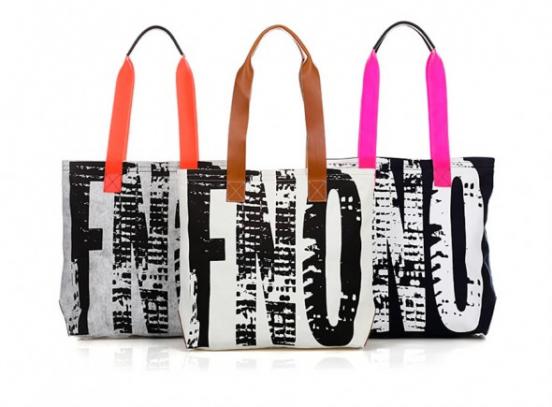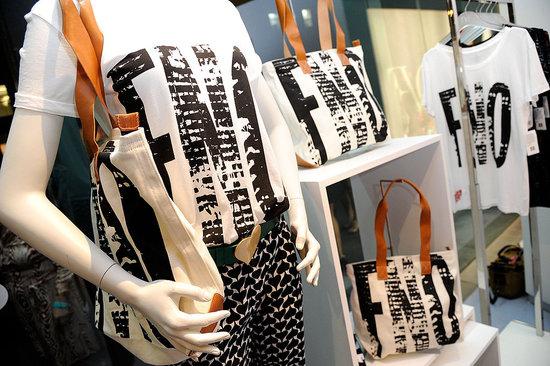 Actually, that's the one who signed the bag this year - Daniel Radcliffe aka Harry Potter, aka The Boy Who Lived.
Dakota Fanning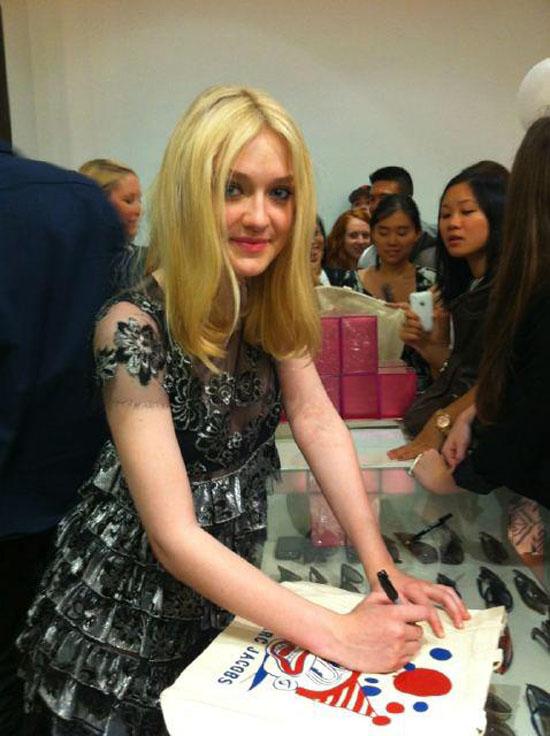 Last year, by the way, "charity" took the role of T-shirts.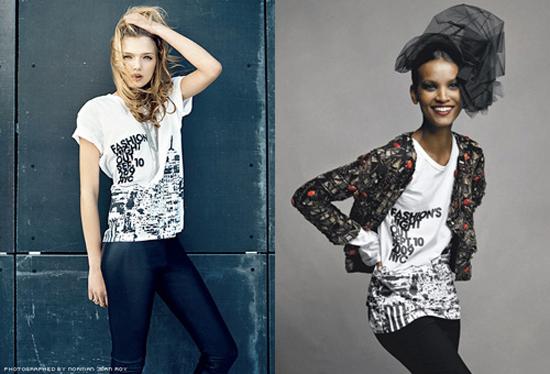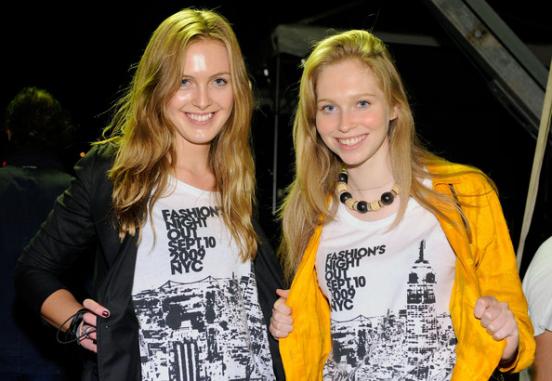 Actors from the TV series Glee, even recorded a song and filmed her music video, which became the anthem of FNO 2011. The song, of course, they are sung (as I understand Glee do not perform their own, none untouched by earlier songs) and their choice fell on the track, David Bowie «Fashion». Overall, not bad.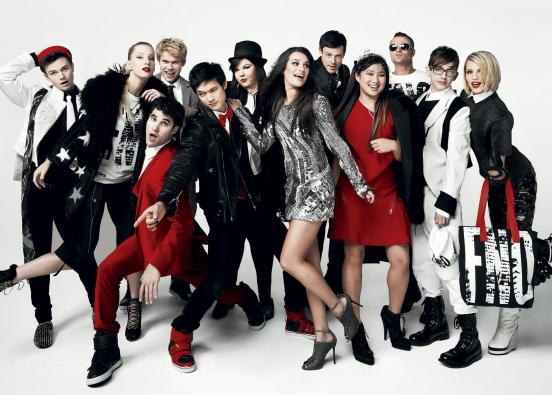 If you think that "Fashion Night" - it's just fun and relaxation, it is not so. Celebrities who somehow participate in activities are not just knocking shop and nullify its multimillion-dollar bills, and work. Sarah Jessica Parker was spotted like that night in the shop Manolo Blahnik, where she presented a collection of shoes, created in conjunction with the Blanik.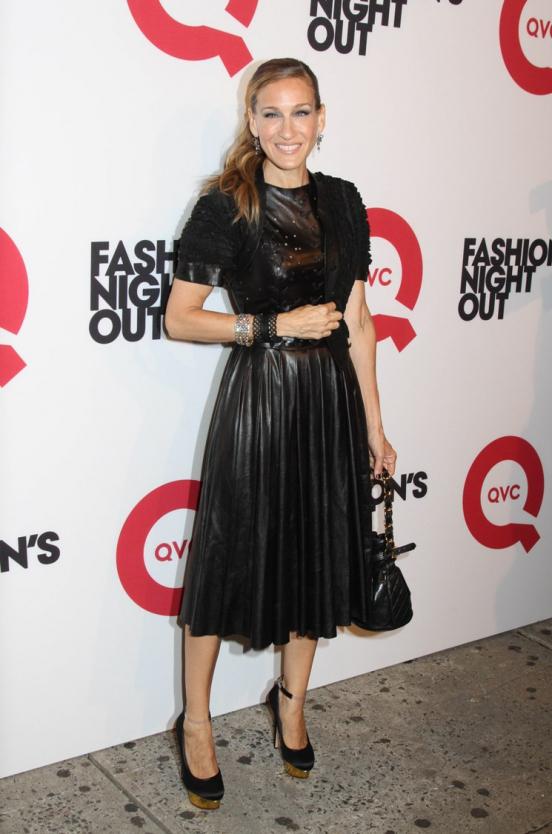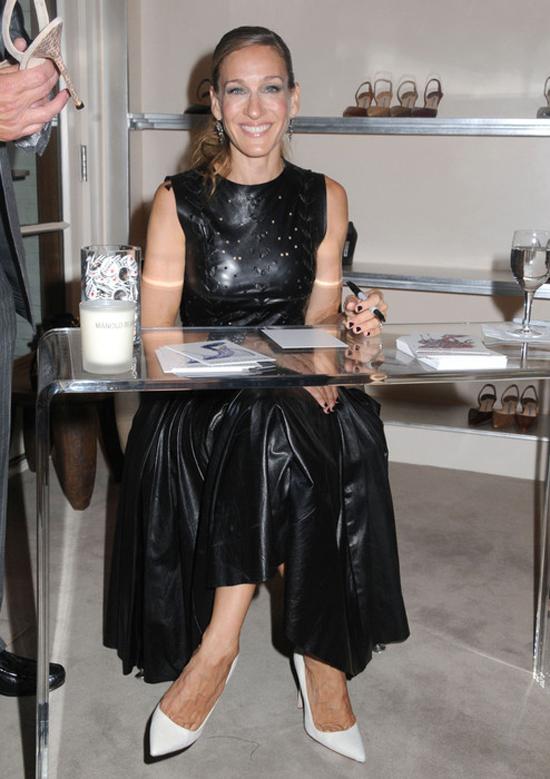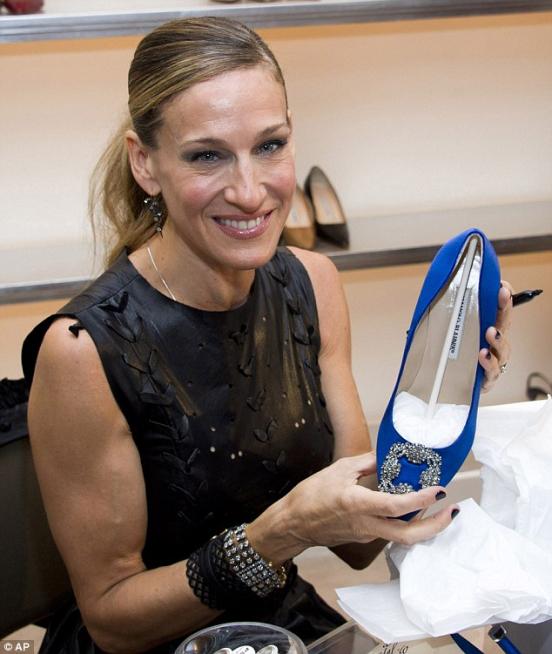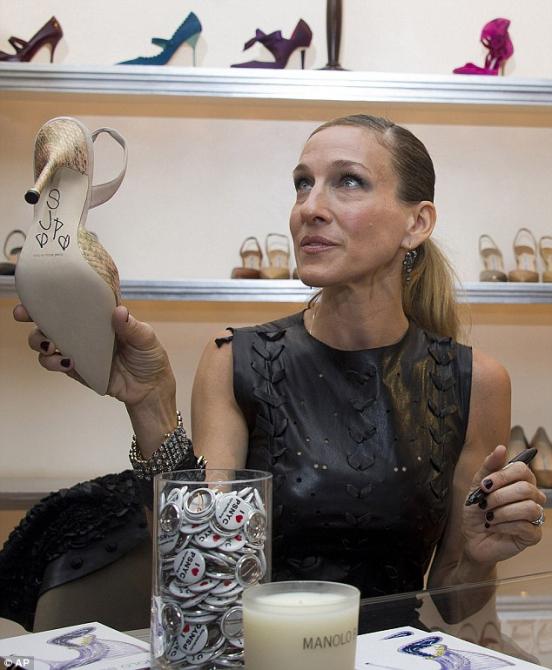 What is it cool!
The brightest party did not go anywhere, and in the boutique Victoria's Secret in SoHo. Angels VS presented a new collection of lingerie and showed themselves beautiful. They looked just luxurious!
Together
And separately: Alessandra Ambrosio
Adriana Lima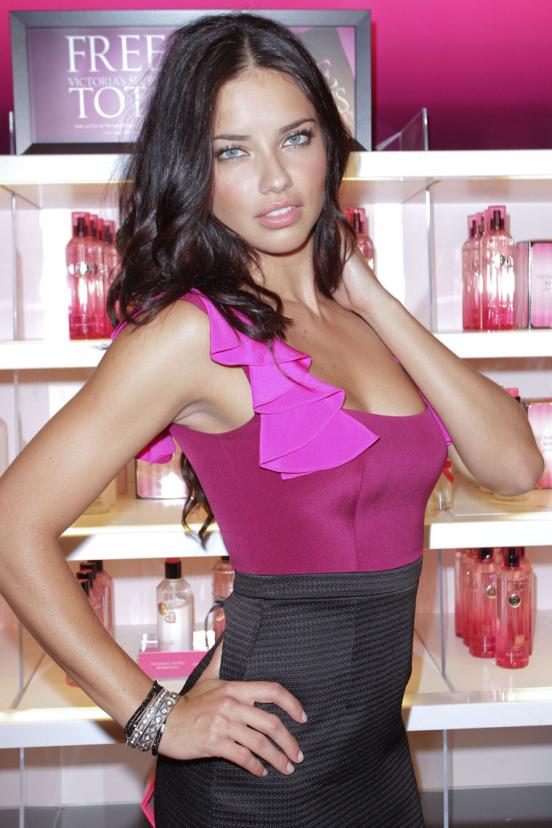 Erin Heatherton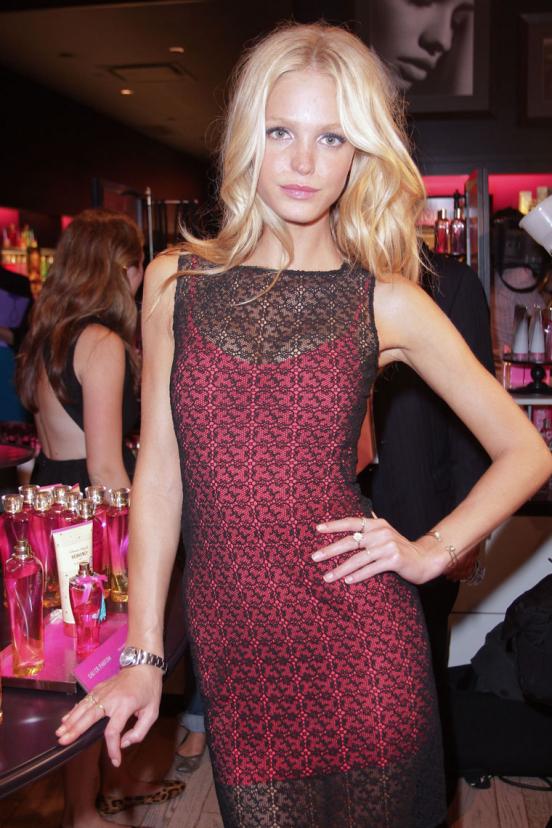 Lily Aldridge
While Alessandra and the company demonstrated new bras, their colleague Chanel Iman presents new smartkar boutique Gucci.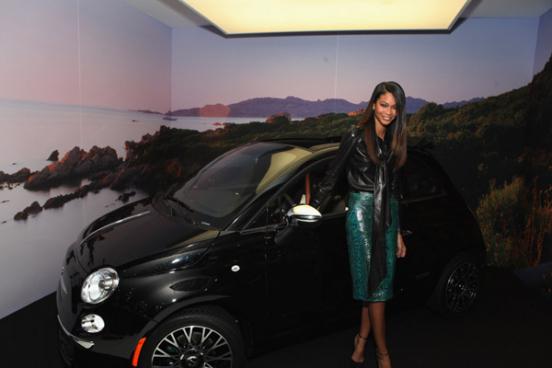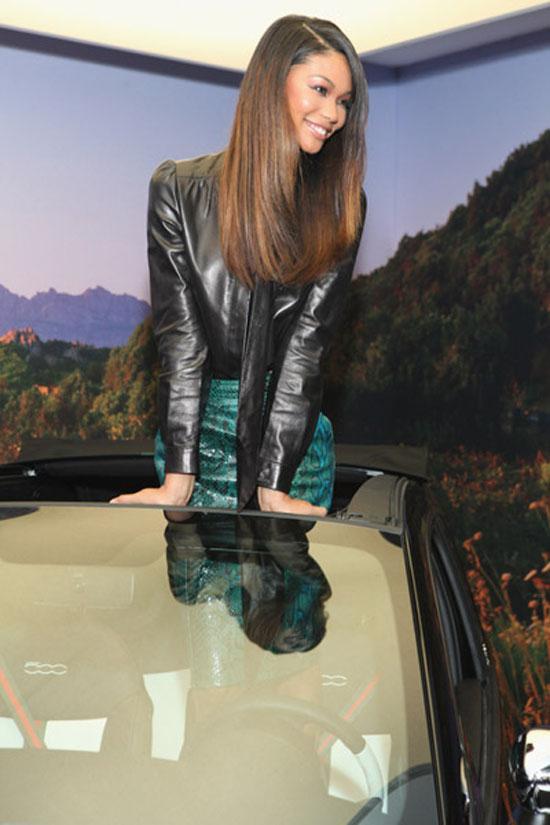 After the machine has moved to Chanel glasses.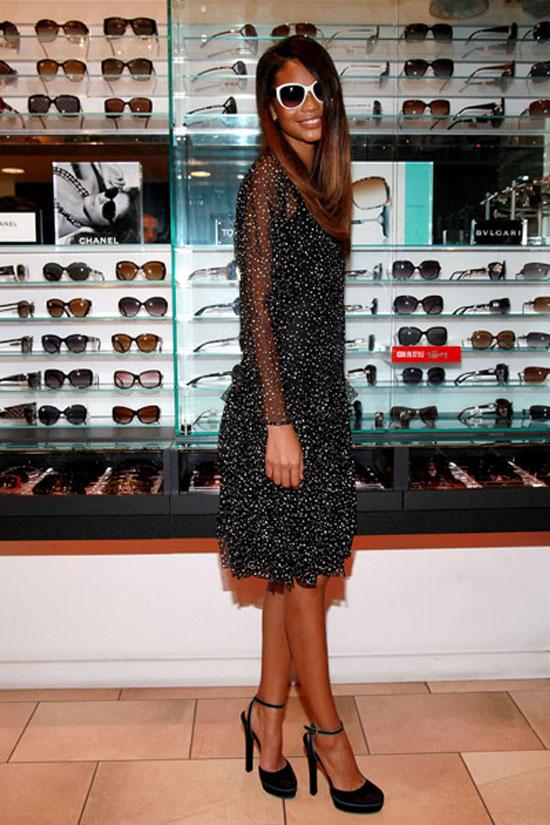 Heidi Klum is also not sitting idle, and represented the jewelry collection of their own design in one of the nearby shops.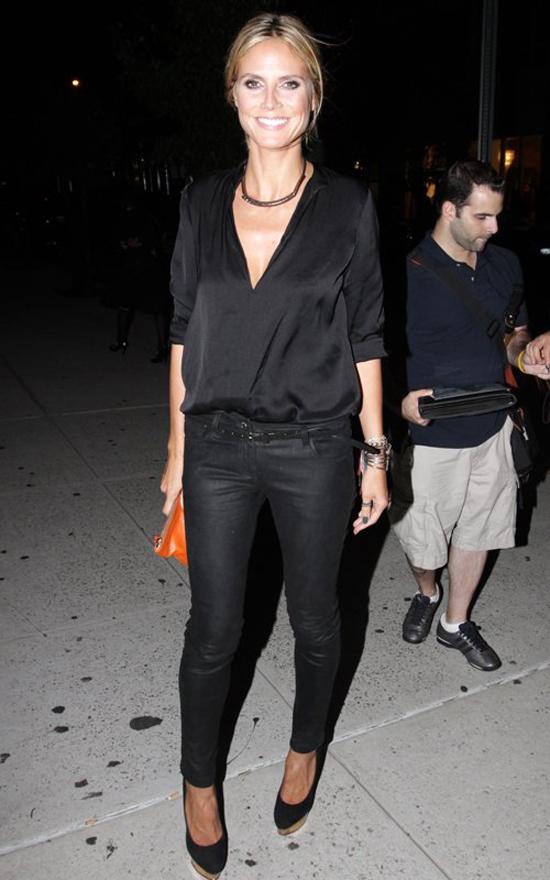 Kelly Osbourne presented a new collection of brand Material Girl, the face of which it is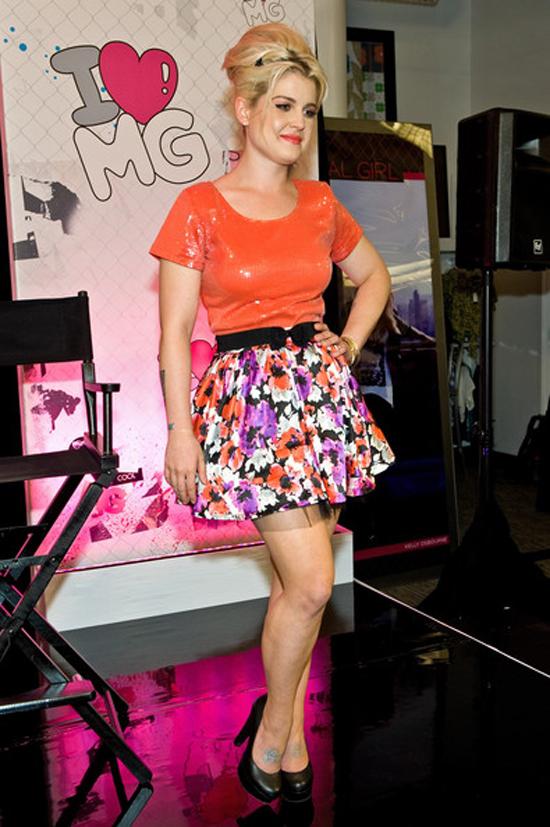 Leighton Meester to sing with a guitar in a boutique Tiffany & Co.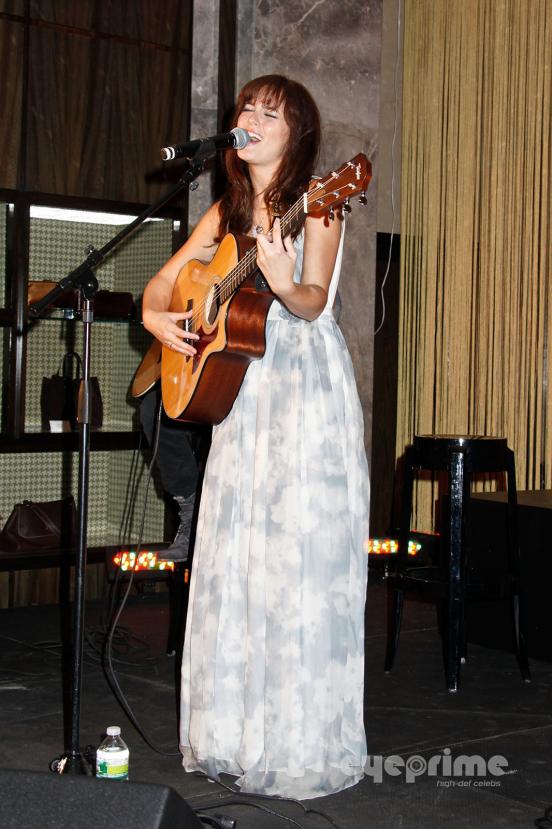 Beth Ditto appeared in shop cosmetic brand MAC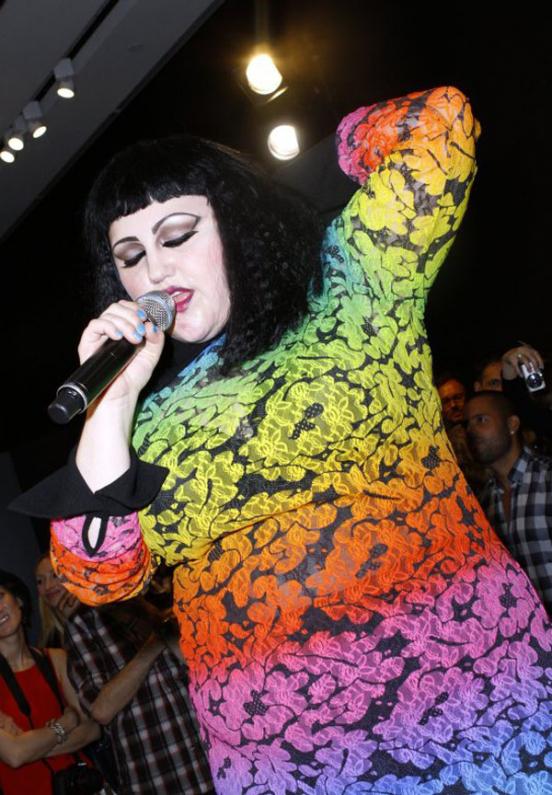 Grace Coddington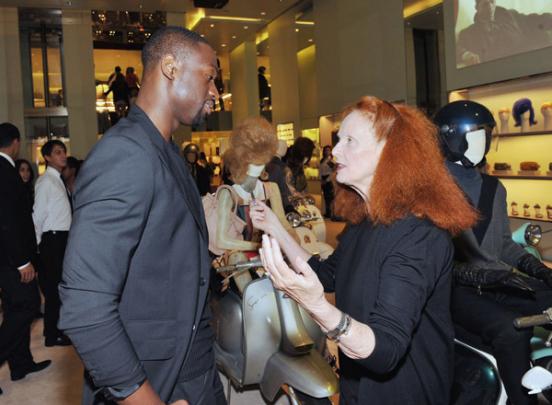 Tommy Hilfiger and the company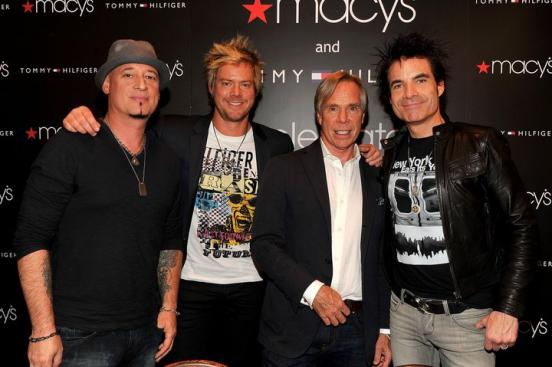 Debra Messing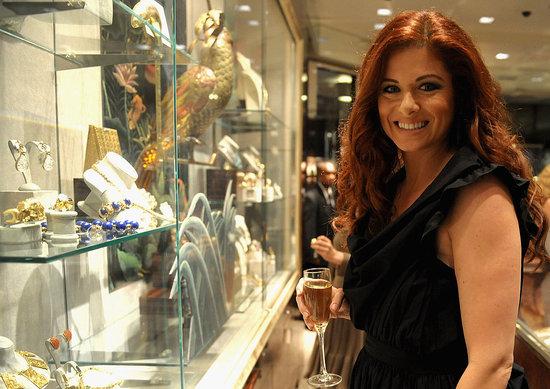 Tika Sumpter Giuseppe Zanotti boutique with designer himself
Whitney Port and the same with him as
Diane von Furstenberg in one of his boutiques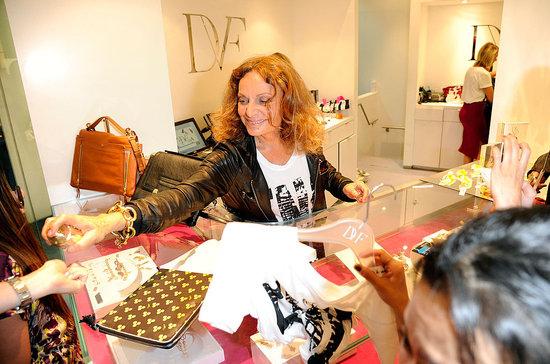 She and Anna Wintour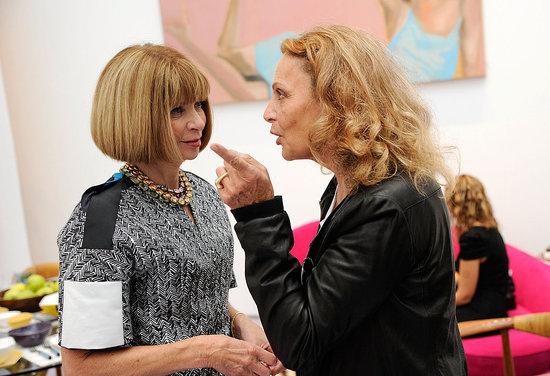 Anna met with Justin Bieber. For what it is ?!
Brooklyn Decker, Justin and Anna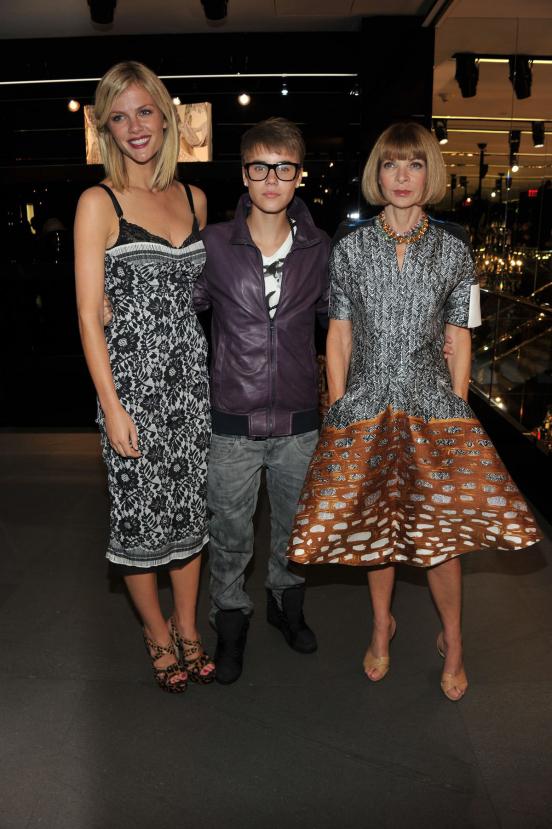 Anna and Lea Michele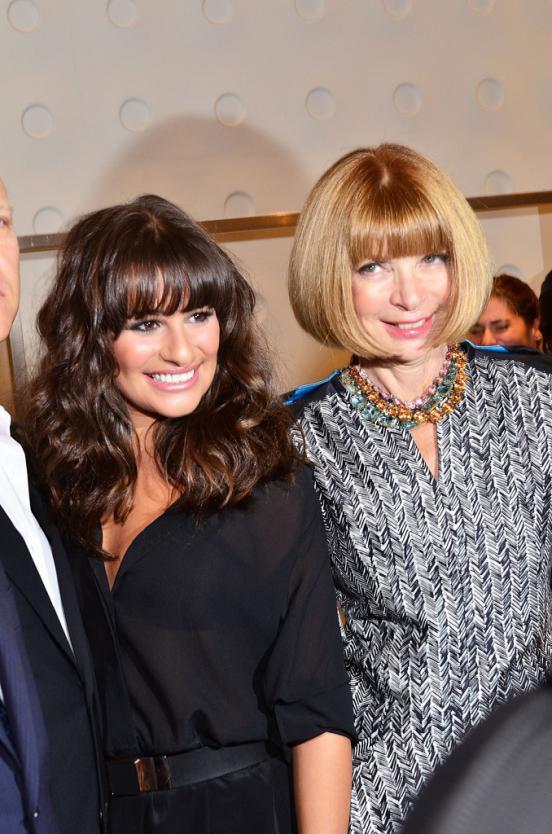 Beauty Chace Crawford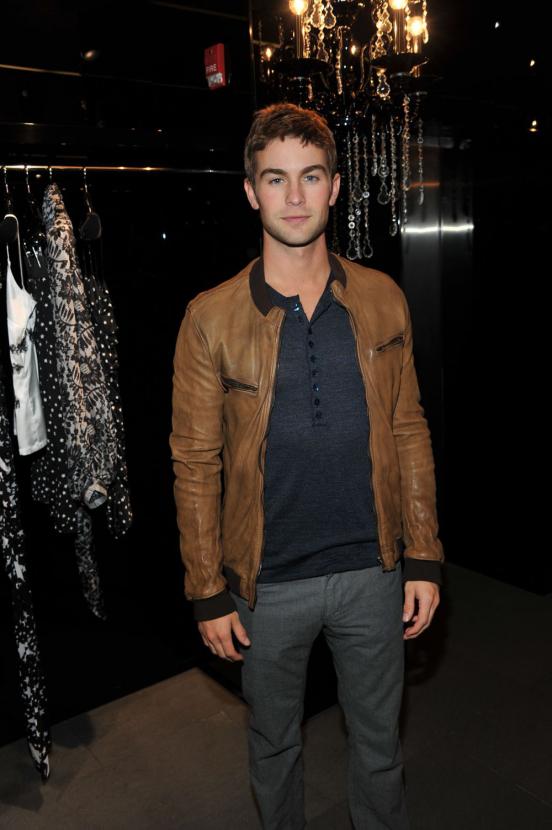 Designer Derek Lam and model Hanne Gaby Odiele
Doutzen Kroes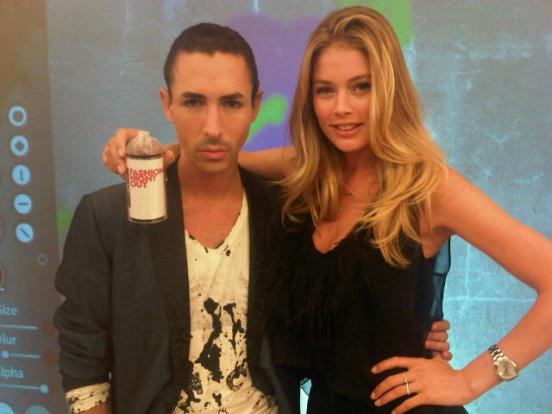 Stylist Rachel Zoe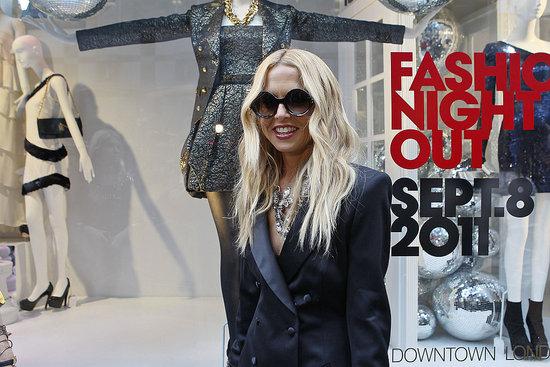 Gorgeous Coco Rocha
Lara Stone in Calvin Klein
boutique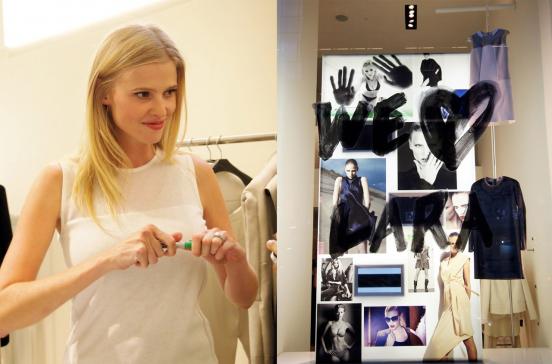 Karlie Kloss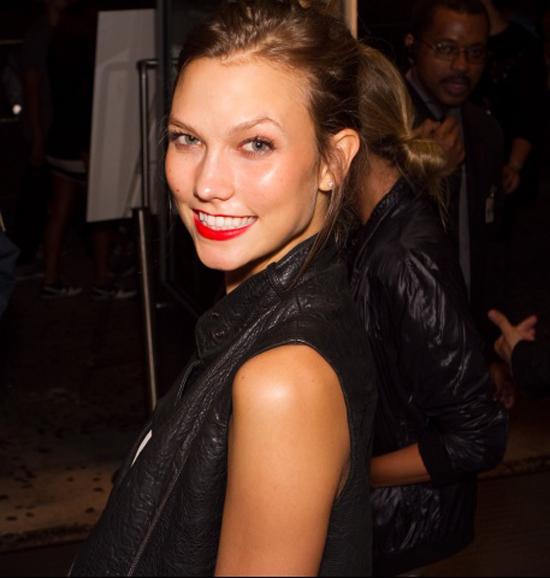 Nicki Minaj even looked like a man. Slightly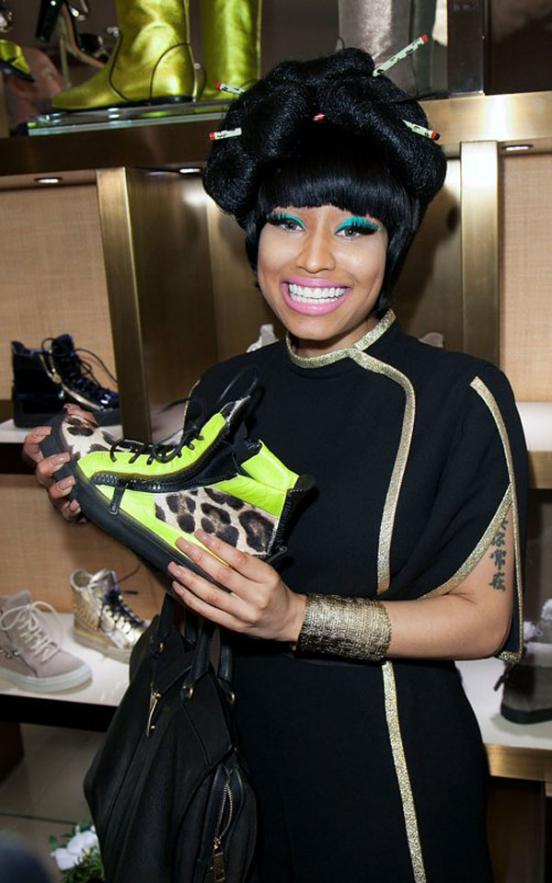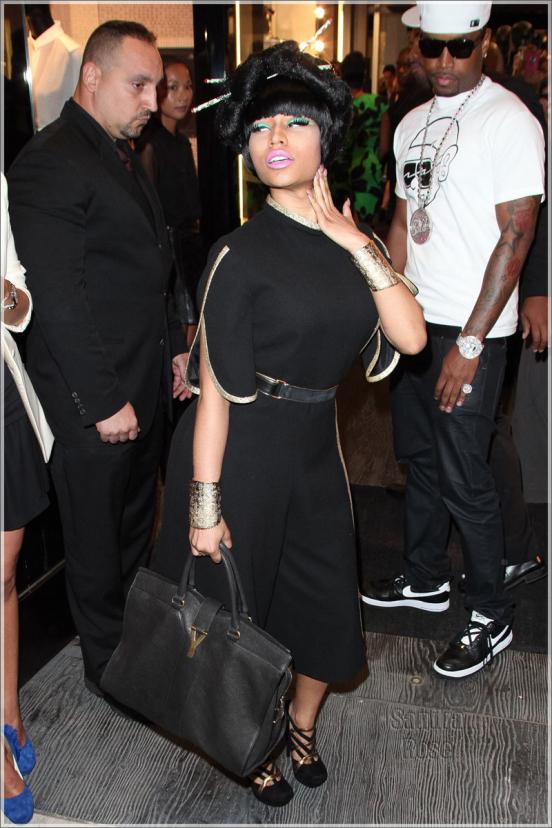 Tavi Gevinson matured and prettier, but individual style lost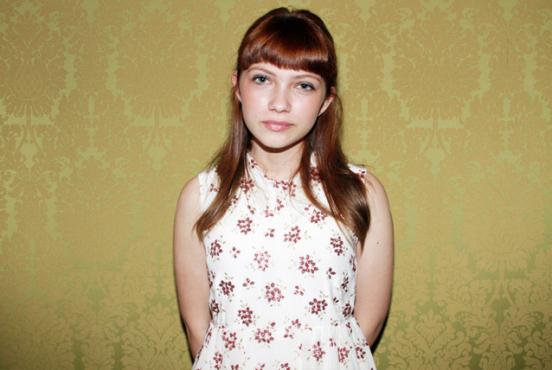 Karolina Kurkova and Anna Dello Russo in Macy's
Michelle Trachtenberg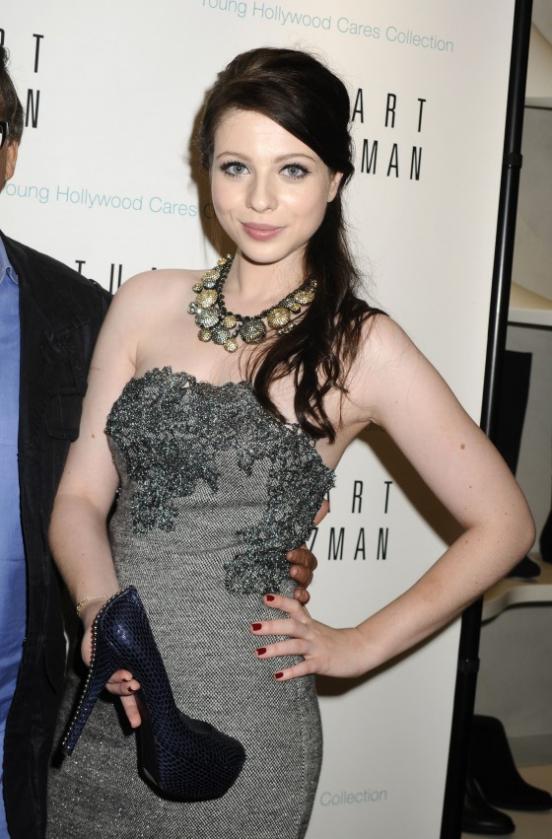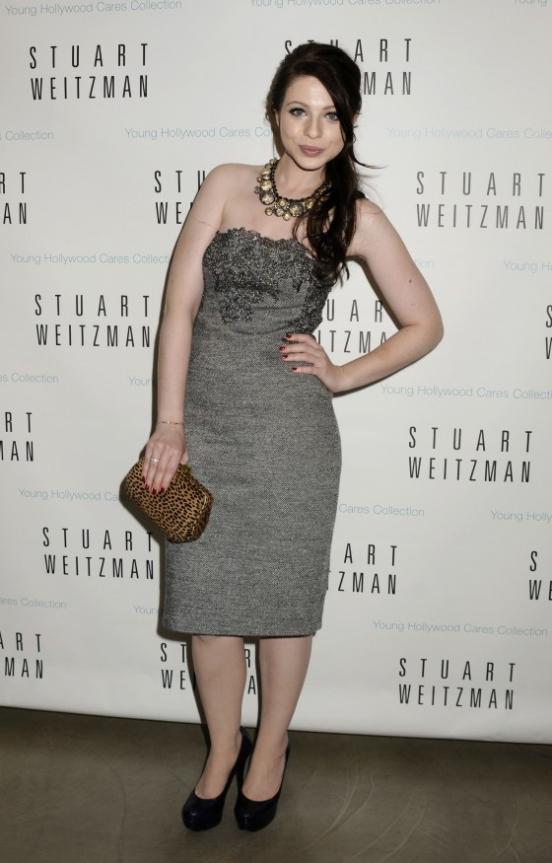 Of course, the famous ladies attended the party "Fashion Night", not just to earn some money and buy something, but also to show off their stylish outfits.
Rachel Bilson rarely disappoints us on the red carpet and the FNO was no exception. I love these images: a long skirt flying to the floor, a jacket with exaggerated shoulder line and a simple top with a hint of transparency. Perfect!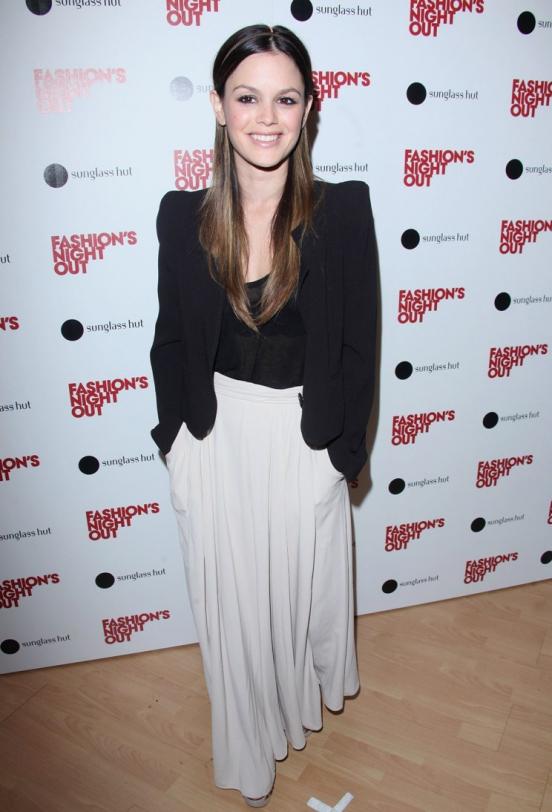 Recently, Vanessa Hudgens chooses strange outfits. This dress reminds me of BDSM stuff ... And a strange, tight that it is not necessary ...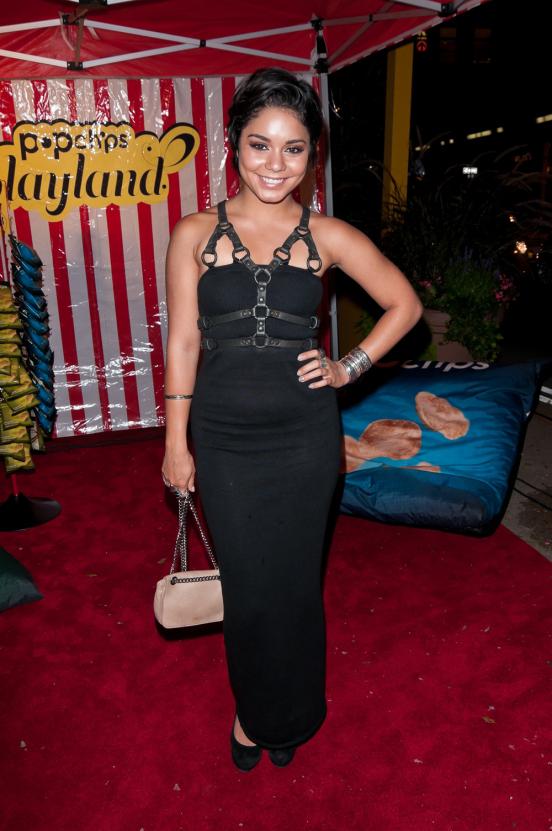 To cover is not perfect figure after giving birth, Jessica Alba chose a layered outfit like the fact that she wears every day. In her case, it's forgivable, because it is so simple and charming.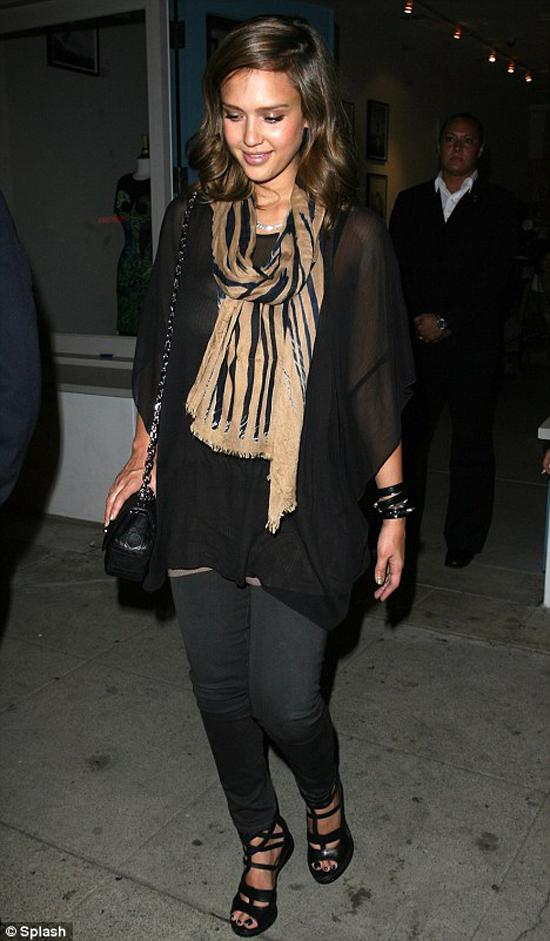 Lauren Conrad in a dark blue dress just below the knee. Simple and tasteful!
I like this dress Sophia Bush chose to go out. The perfect combination of colors - basic beige and delicate shades of turquoise, yellow and purple.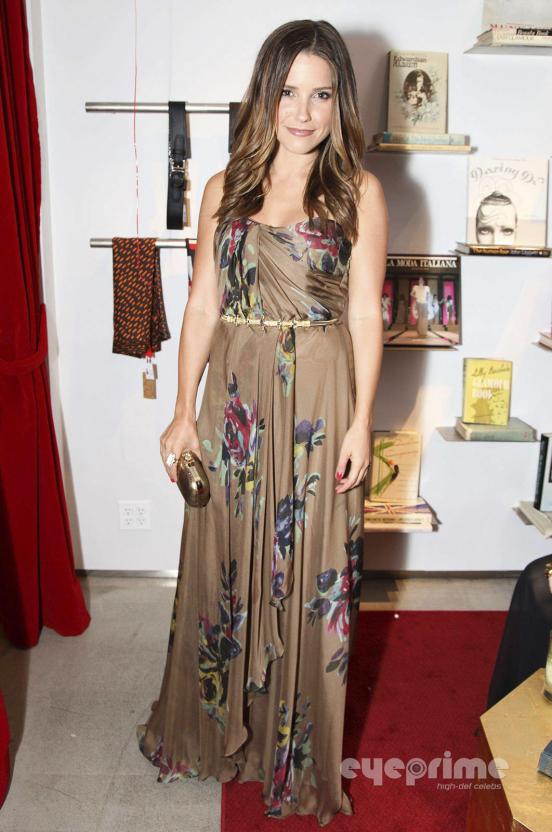 Very cute dress Dakota Fanning, and most importantly suitable age.
Gwyneth Paltrow has always loved the minimalist images. This black suit is no exception, and it really is.
Hayden Panettiere also chose the suit, but with decorative details.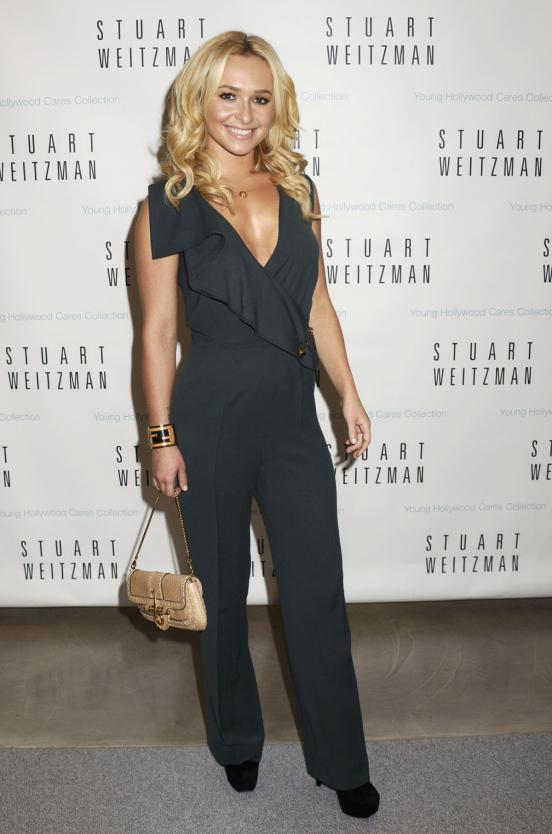 Lea Michele in a transparent dress shirt. Pretty simple, but it is also very stylish.
Finally, the Olsen sisters look decent. Oh no, wrong - what is this satin nightie one of them?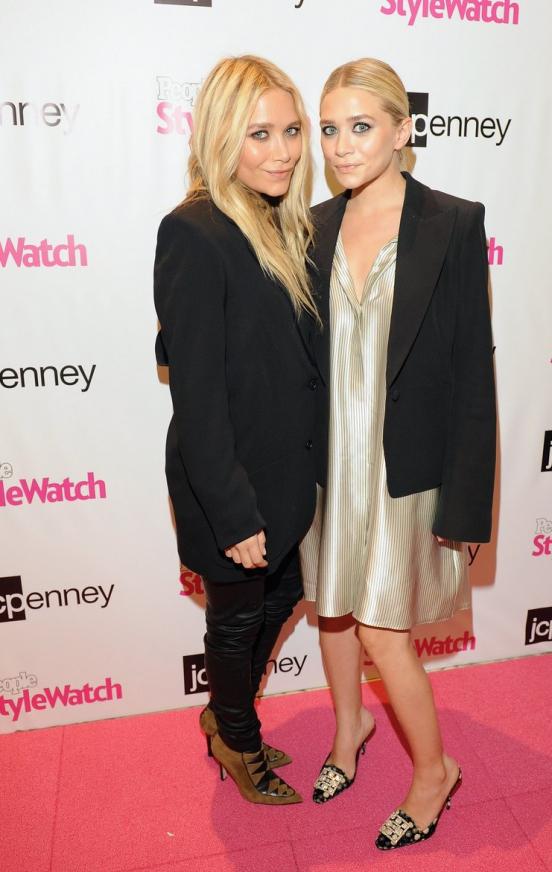 Nicole Richie does not change the style of the hippie-chic. Easy to dress to the floor with wide sleeves - Nicole favorite article of clothing.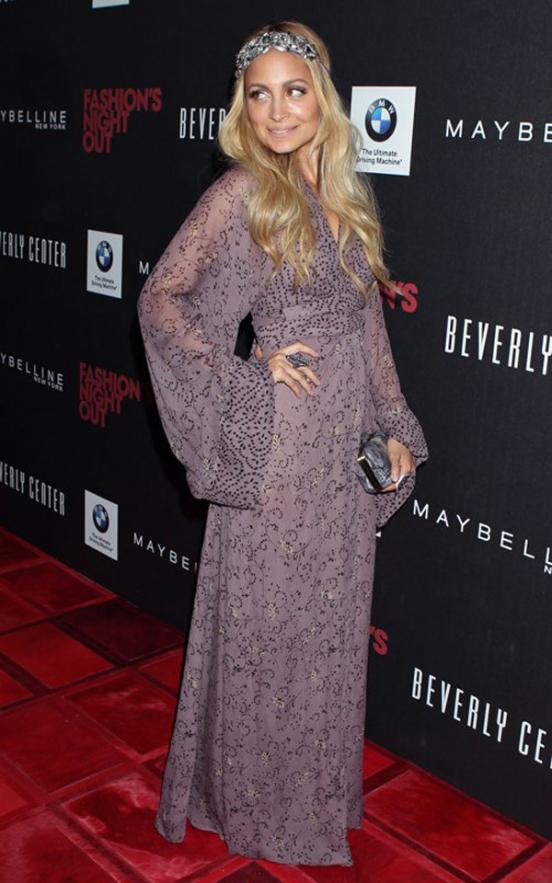 Trouser suit and even brilliantly - Nicole Scherzinger knows a lot about fashion trends!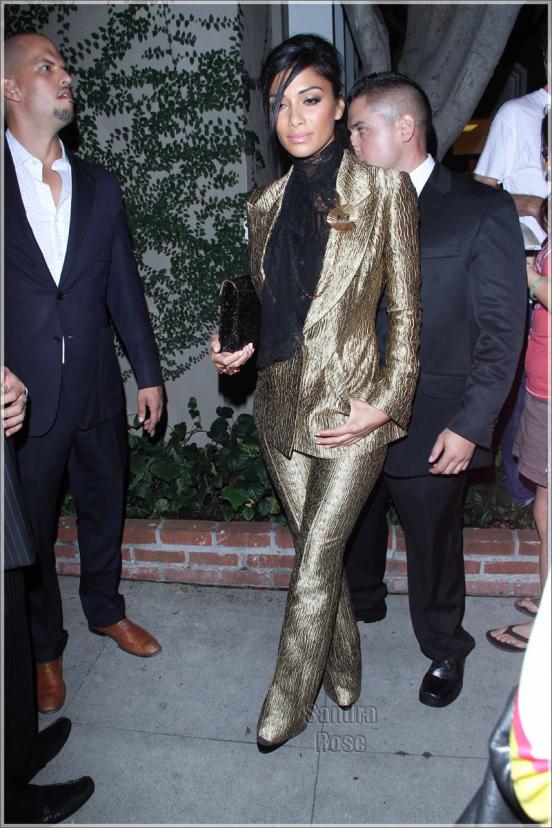 Sooo sexy Rose McGowan. And bustier with polka dots - sooo trendy!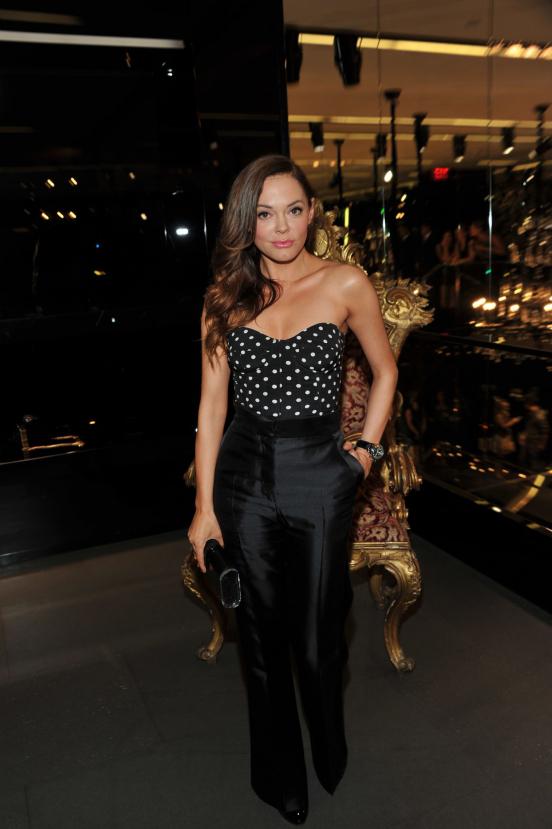 What am I all about New York, but for London. In Moscow, the night life is also in full swing in earnest. By the way, the very "charitable" bag in Russia has shown one of the best nashil supermodel Natasha Poly, which itself participated in the FNO.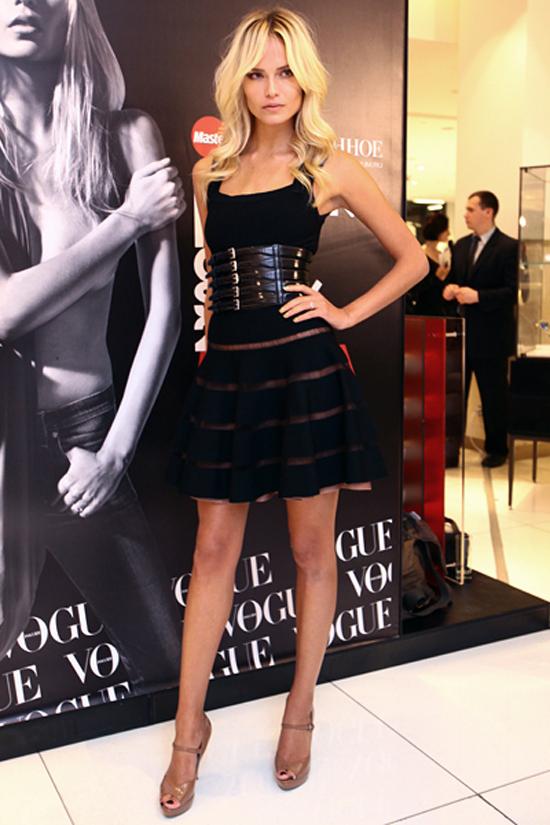 Natasha and Sasha hope Russian fashion Terekhov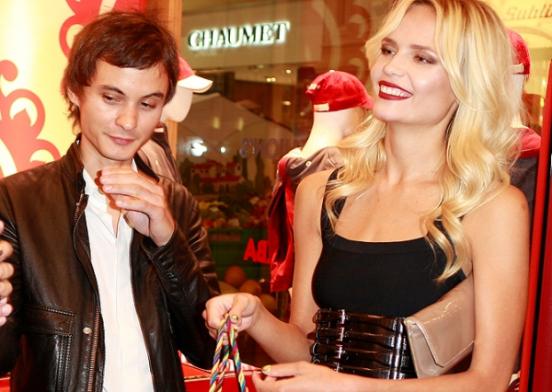 Not without major feshionistas our vast country:
Miroslava Duma and her favorite necklace massive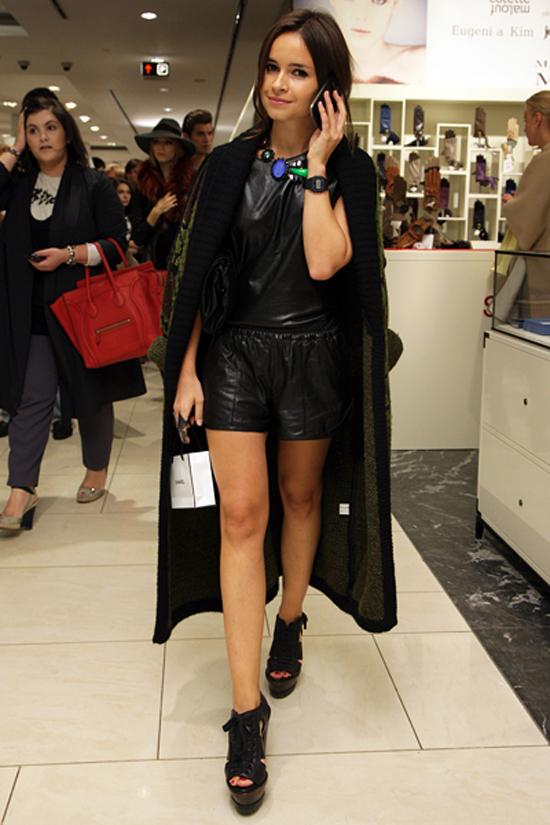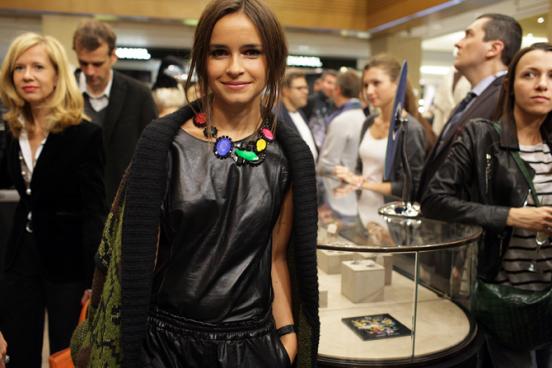 Designer Alain Ahmadullina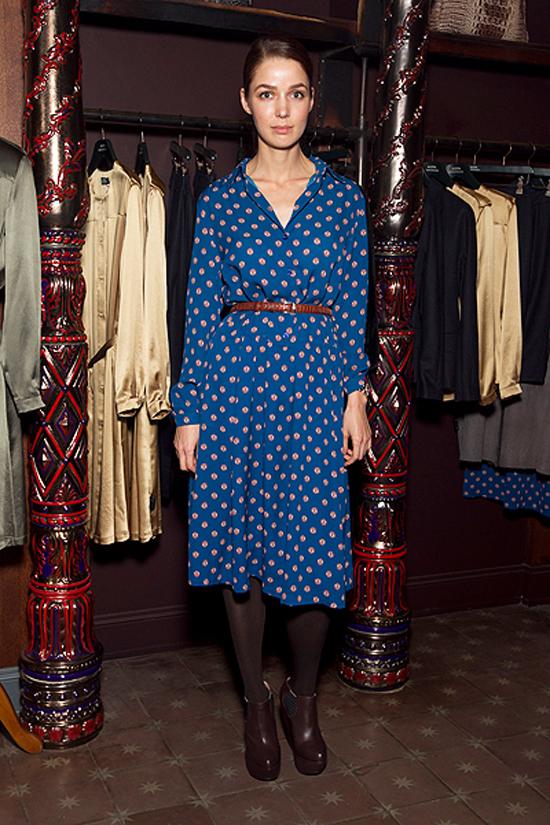 The former (or present?) Tattoo Lena Katina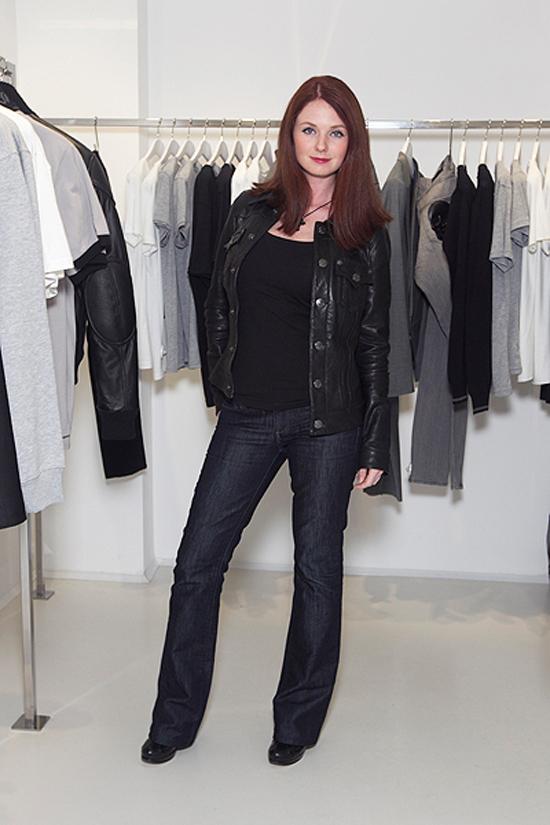 Lera Kudryavtseva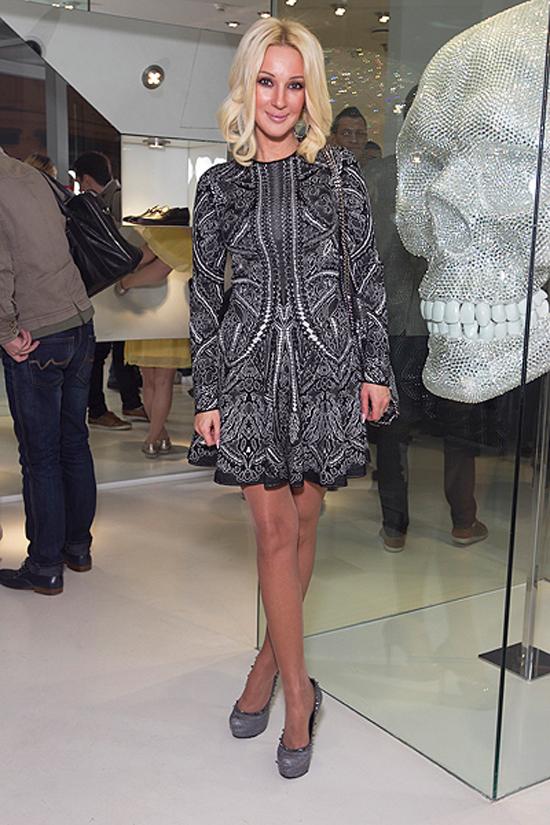 Sati Casanova
Kira Plastinina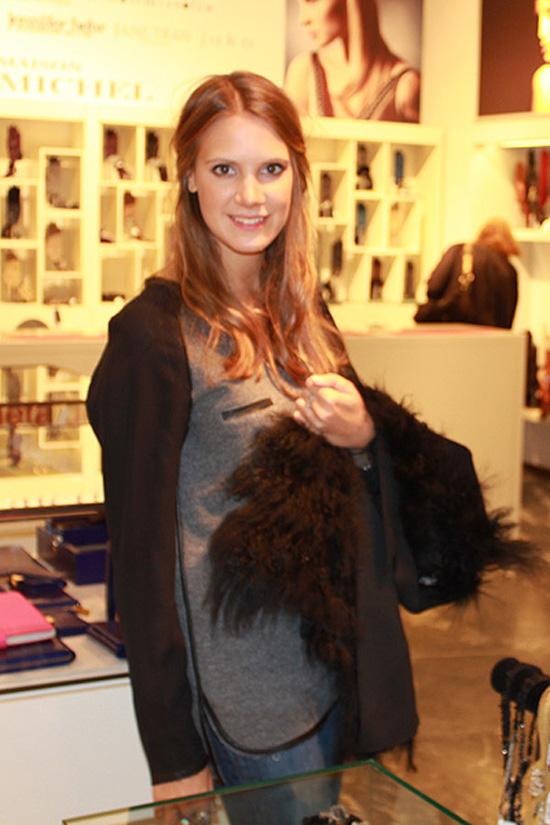 Photographer and designer Ulyana Sergienko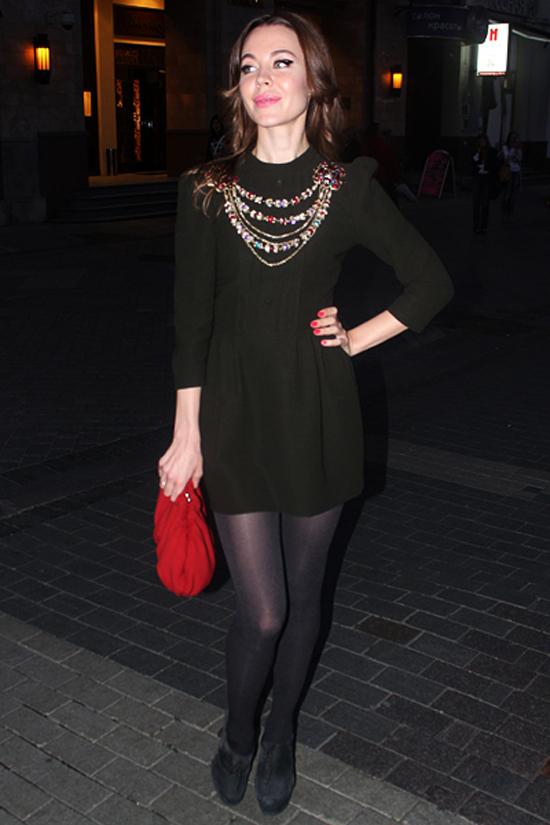 Ksenia Sobchak
Renata Litvinova