When not become the King of Pop Michael Jackson, many could not believe it, because he was by American standards it was not so many years, and plans for the future, he had grandiose. Everything that he conceived, did not come true because of the negligence of his personal doctor Conrad Murray, who just a couple of days ago was found guilty of involuntary manslaughter of his world famous patient.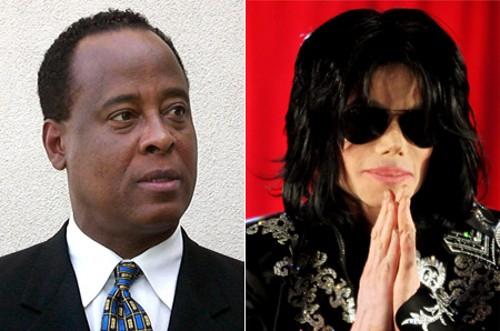 Fans of Michael Jackson, who even after June 25, 2009 - the date of death of the singer, are loyal to him, could not restrain tears of joy after the verdict Conrad Murray. Now it's safe to say that Jackson was not a murderer and not a drug addict, but only the victim of one who violated the Hippocratic Oath. The jury deliberated for more than nine hours, until it returned a verdict, as Murray's lawyer, Ed Chernoff, was more than convincing in his acquittal speeches denouncing Jackson's self-administration of lethal injection. But the court found that it was the doctor Conrad Murray guilty of the singer's death, which was caused by an overdose of "Propofilom" put into his body as a sleep aid. It's scary, but it turned out to be an eternal sleep.
In the photo below Conrad Murray Convicted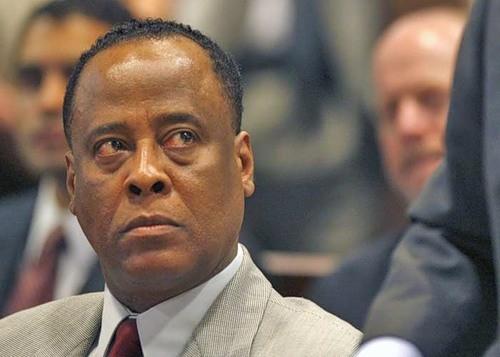 One of the main evidence against the doctor began to photo made pathologist Jackson. The picture below clearly visible traces of numerous injections that Conrad Murray did the singer every day.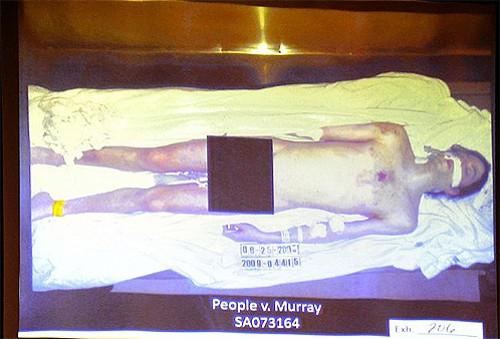 As soon as the verdict was issued a ruling, Conrad Murray was arrested. Former doctor remain in custody at least until 29 November, after which the court will make the final decision. It is expected that Murray go to prison for 4 years and lose the license for medical practice, but it's nothing compared with what he had done. I note that is not yet known whether it was a fatal accident, or he deliberately killed singer and father of three children.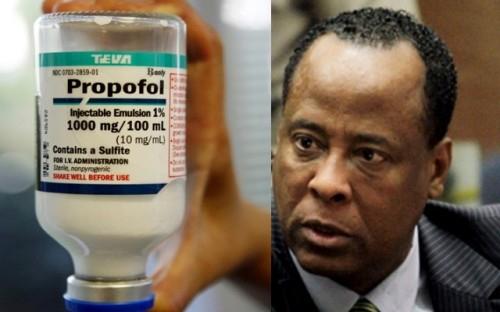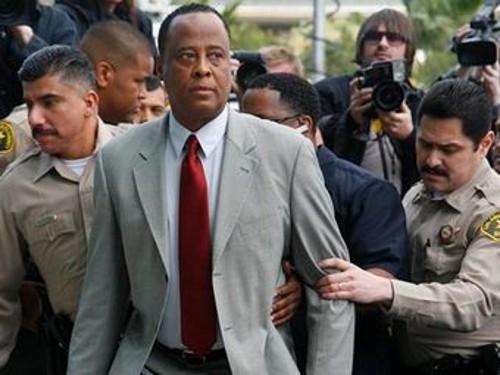 Jackson Glee fans knew no bounds. They knew exactly what the singer himself could not destroy itself.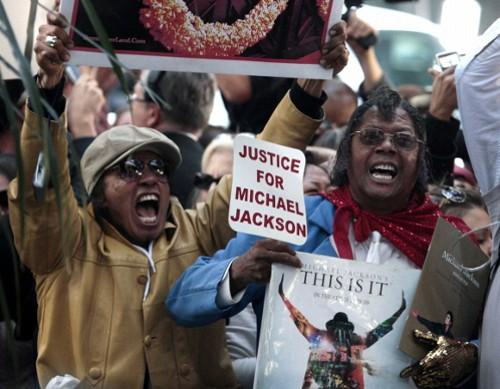 Let the King of Pop is not on Earth, but he lived, lives and will live in the hearts of millions of fans of his work ...