They say that a talented person is talented in everything, and this statement can be entirely attributed to the King of Pop Michael Jackson. Until now, I did not even know about the talents of Jackson, but he was able to not only perform great songs, but also to paint. Of course, the full picture is hard to call, as Michael untrained artist, but the makings of this he did have. Figures Michael found after his death, but life is well aware that Jackson rounder and tries himself in completely different directions. He was obsessed with art in all its manifestations.
Michael often painted children, which was another reason for the evil tongues accuse King of Pop in an unhealthy "love" to the kids.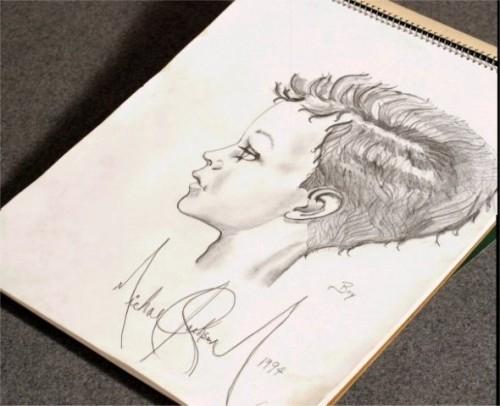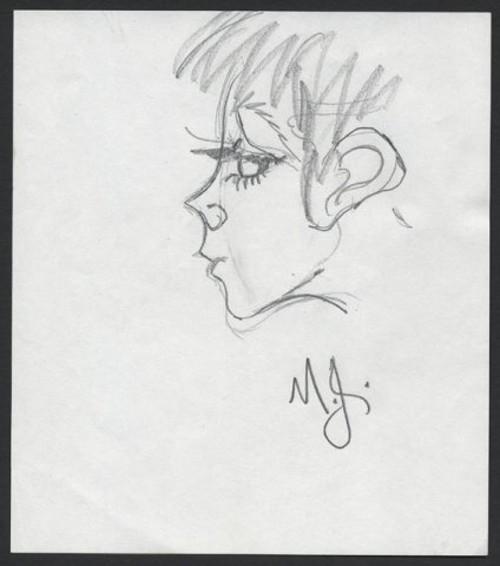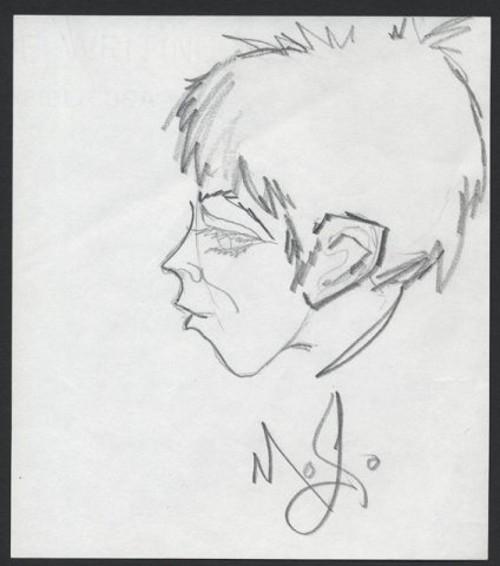 The son of Michael - Prince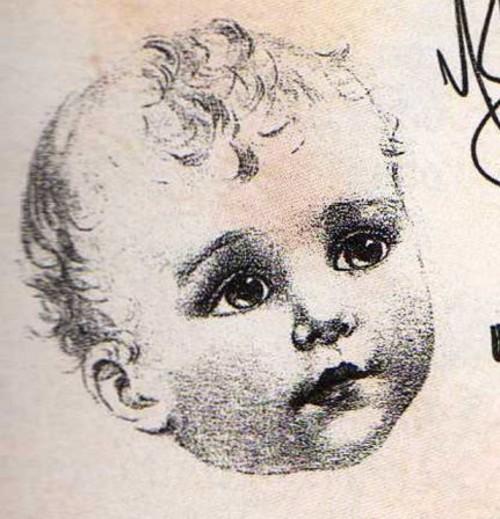 Often in his paintings he portrayed Michael and Charlie Chaplin, who was the admirer. Even Smile song has been covered by Michael is due to the fact that Chaplin wrote it.
Smile
Smile, even if your heart hurts
Smile, even if it is broken
When your sky clouds
zavololi You experience it ...
If you smile
fear and sadness in the face
All right, smile and maybe tomorrow
You will realize that life is still worth it,
just ...
Just at this time, you should try
Smile. What's the use in crying
You will realize that life is still worth living
If you just smile.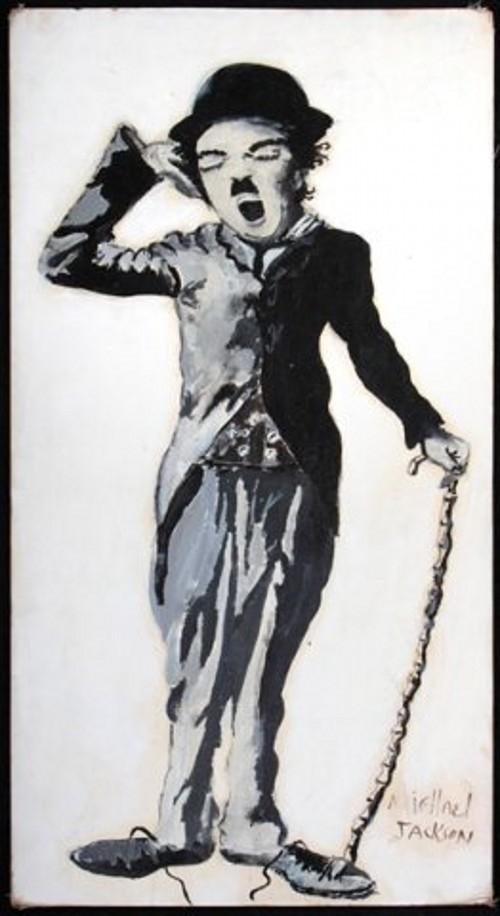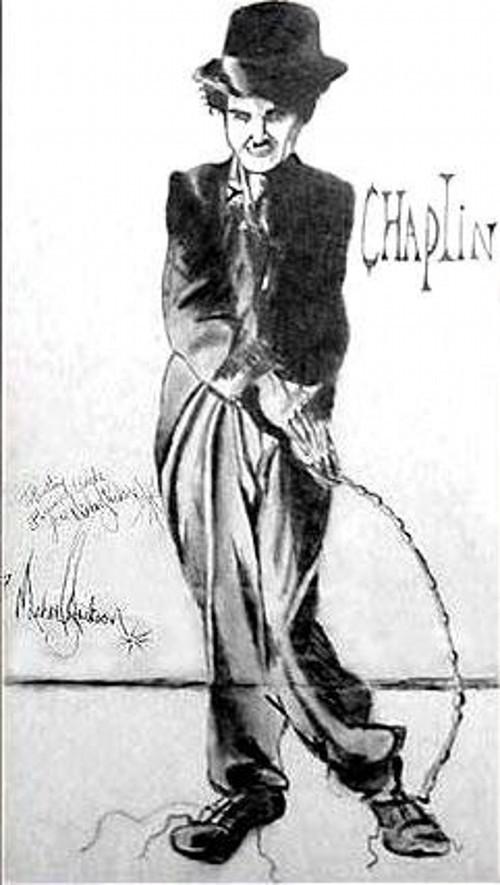 Era «Bad»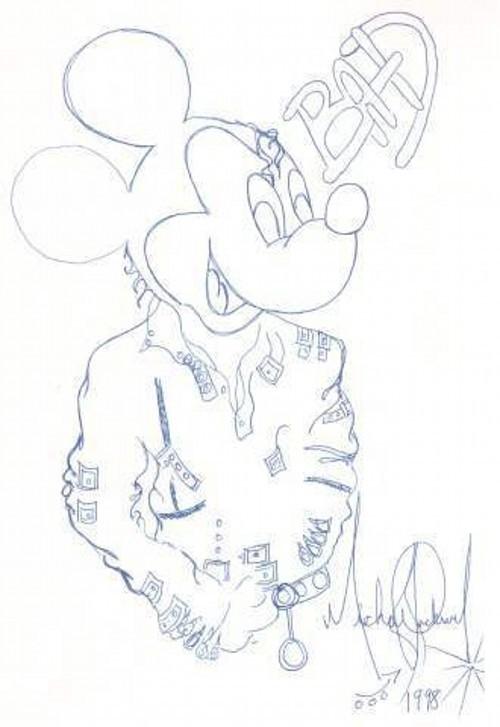 As a child, and throughout their lives, too, Michael loved the cartoon about Peter Pan, so among his drawings, there are images of cartoon characters.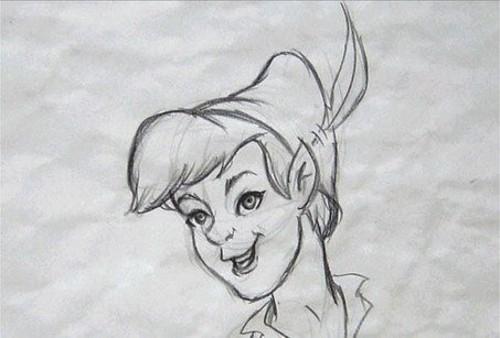 Captain Hook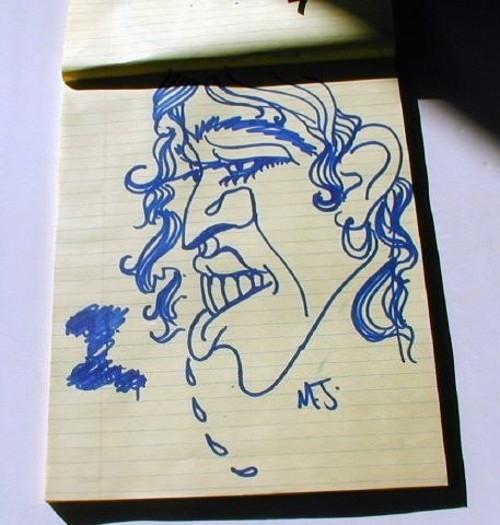 And so Michael saw himself: