Early next year, completion is expected in one of the most beautiful star couples become parents after a 33-year-old model Emma Heming and "Die Hard," 56-year-old actor Bruce Willis. Despite the significant age difference this pair looks strikingly harmonious, because the actor really loves his young wife, and he, as time has shown, ready to dissolve completely in the experienced men.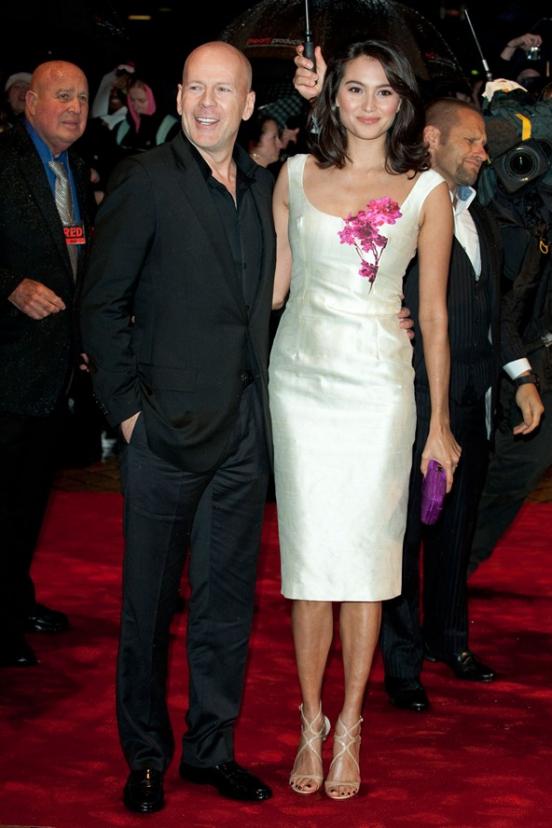 After the divorce, with the beautiful Demi Moore and Bruce did not think to marry again, because he believed that marriage - is not it ...
"I would like to change the status of a bachelor, but I think that in general is not able to establish normal relations in marriage - I know all too well the negative aspects of his character»
But everything changed with the advent of Emma. First appeared in the company of beautiful women at the film festival "Sundance" in late January 2008, nobody could not have imagined that this young girl will soon become law wife of Bruce. Even friends of the actor looked appreciatively at her, dubbed "light version Demi" and decided not to remember her name. And why, after all, it is unlikely to go down in history ...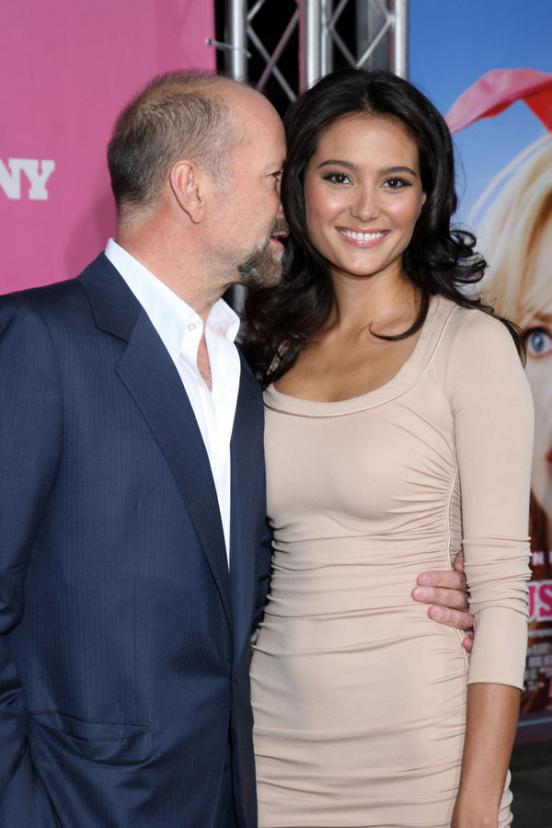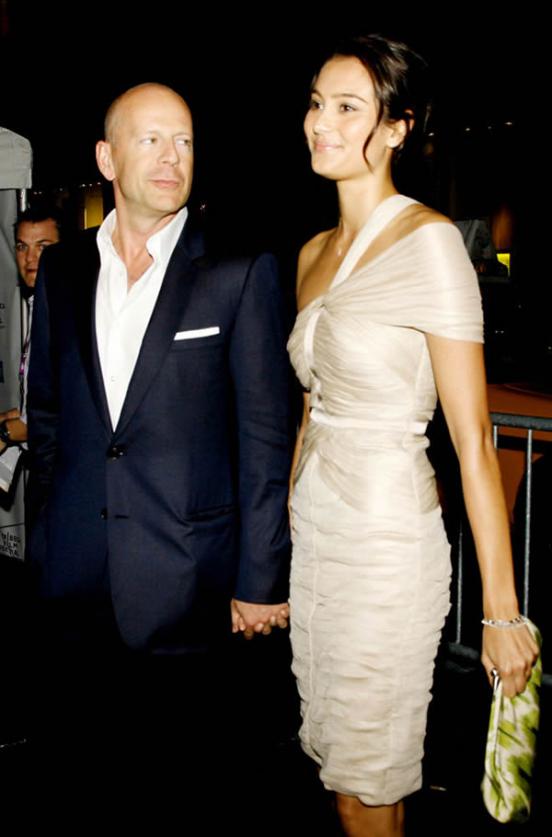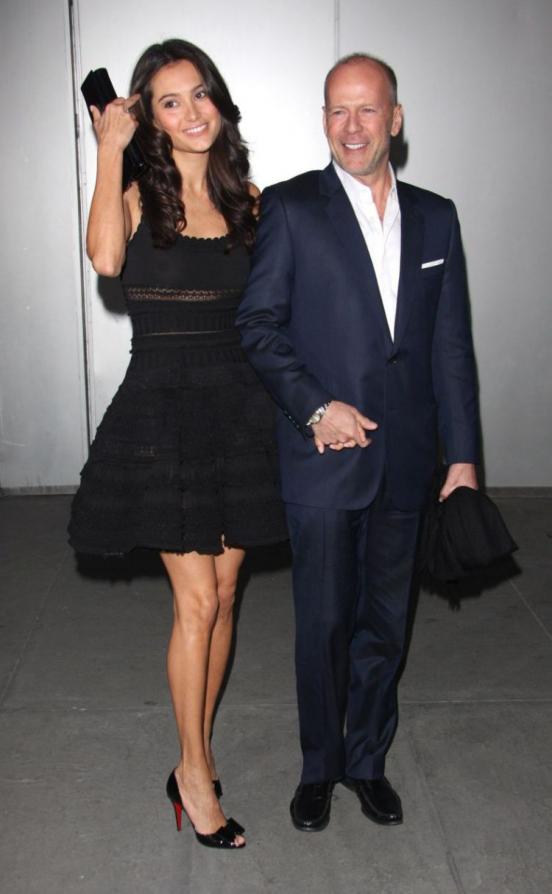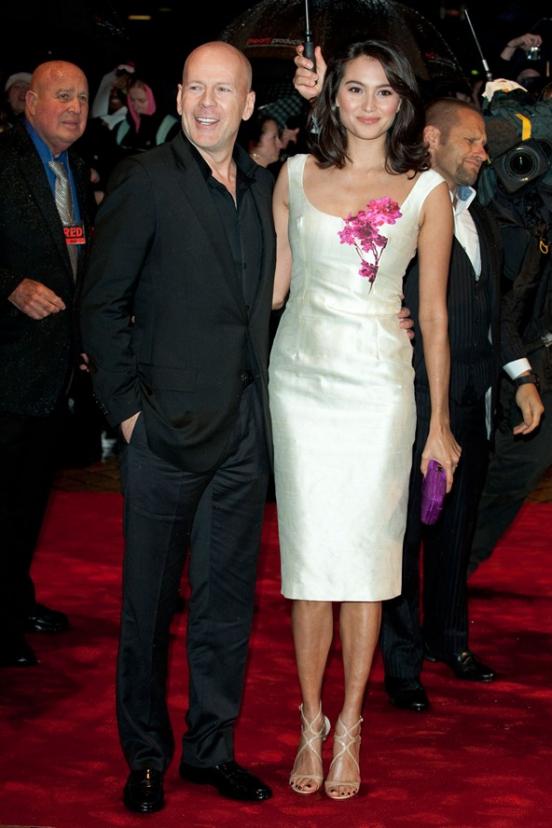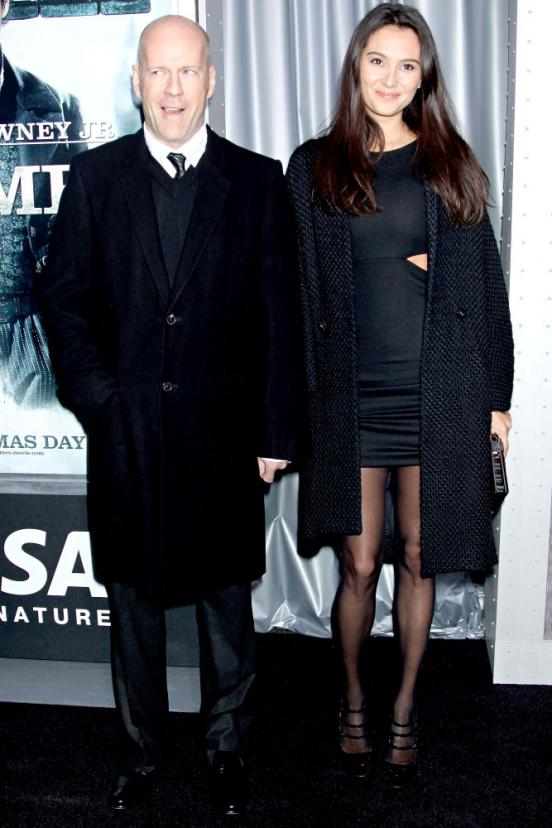 But, fortunately, they were wrong, because in 2009, 9 years after his divorce from his first wife Demi Moore, Willis and Hamming tied the knot.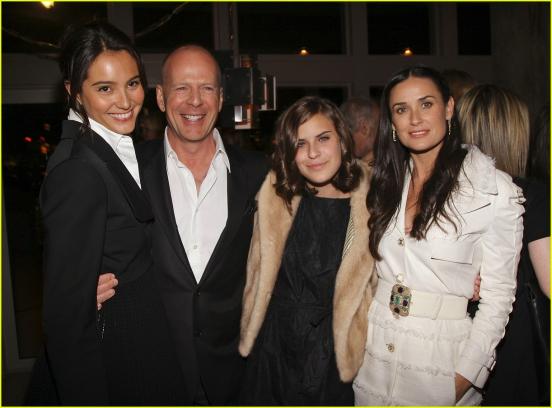 Emma Hamming was born in Malta and raised in London. Its beauty lies in the genes, because in her veins flows the English and Indian blood. More teenage girl got into modeling, pacing the podium, was shot for the covers of magazines ...
It could become the wife of the stars even earlier, because the aisle called Emma rapper P. Diddy. But the model has stopped too wild temperament black singer, and besides, she started acting in small roles in films, to which P. Diddy has the most mediocre attitude. In 2007, she was lucky enough to get to the set of the film "Perfect Stranger," where she met her destiny - Bruce Willis, who was indeed a perfect stranger.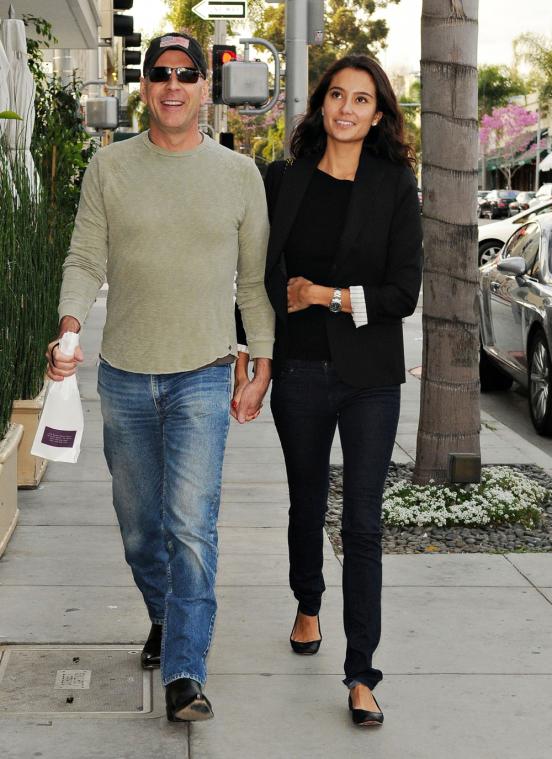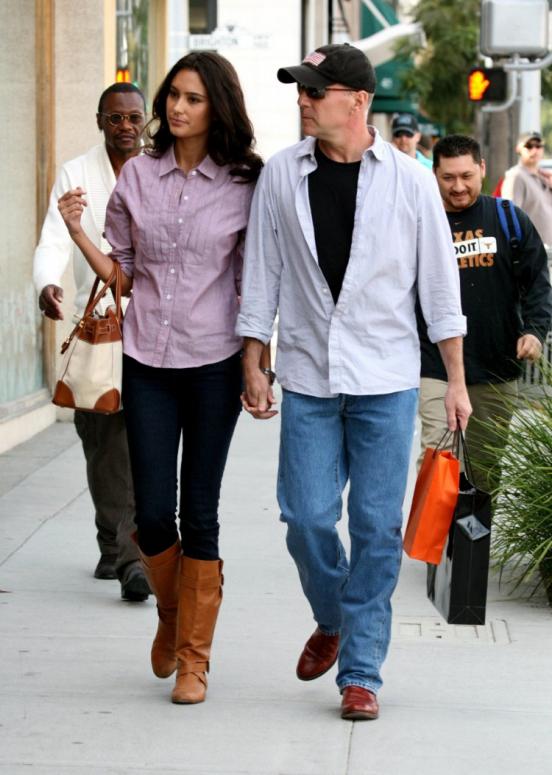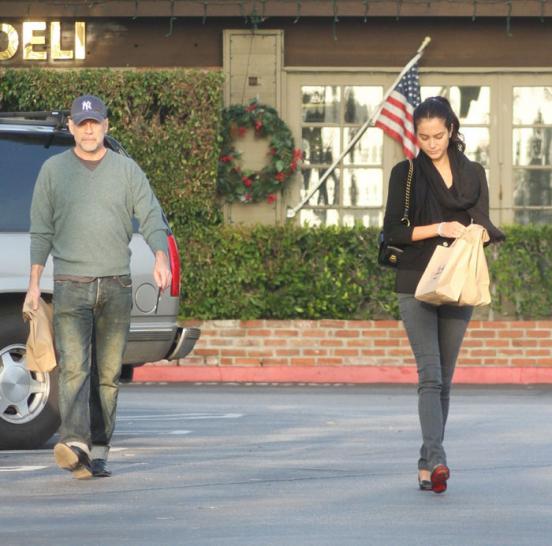 Swift completion of the family must unite their union. Currently, the sex of the baby is not disclosed, but Bruce, who already has three daughters from his first marriage, hoping that Emma will give him the long-awaited heir.
On the cover of W magazine Mr. and Mrs. Willis appeared together ...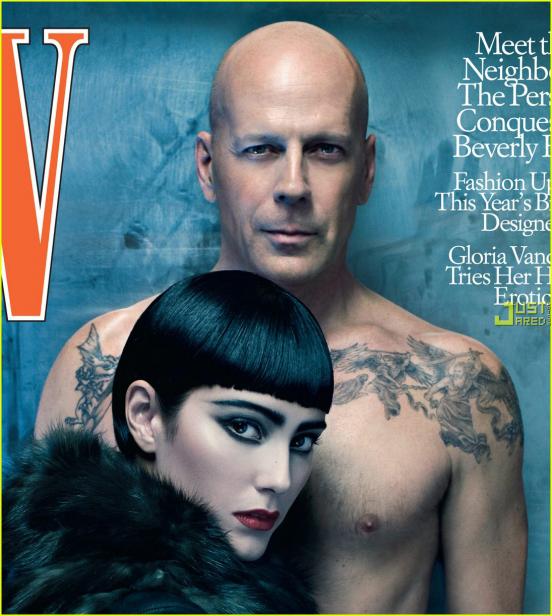 "All this time I was looking for compelling the girl, and I found her!" (Bruce Willis)