Parents actors - a kind of privilege for each of their children. With a truly talented novice actors, ready to bite the ground to get the role, the directors are bound not so readily as children of celebrities. There already is "interpersonal fuss" when someone is someone promises something, or just want to have to make contact. Anyway, hundreds of such examples, but focus only on those that demonstrate the endemic tendency when mommy and daddy are lured into its movie business still immature children.
Will and Jaden Smith - "The Pursuit of Happyness", Will and Willow Smith - "I - a legend»
Two years it took to Will Smith to engage in their world a son and daughter. In 2006, he pulled his little son in Hollywood, and a year later "recruited" little Willow. And where are they now? Yes, all the same, as a caring father continues to contribute to their advancement. Jaden likes to play in the movie, but little changed Willow landmark and leaned into the music industry.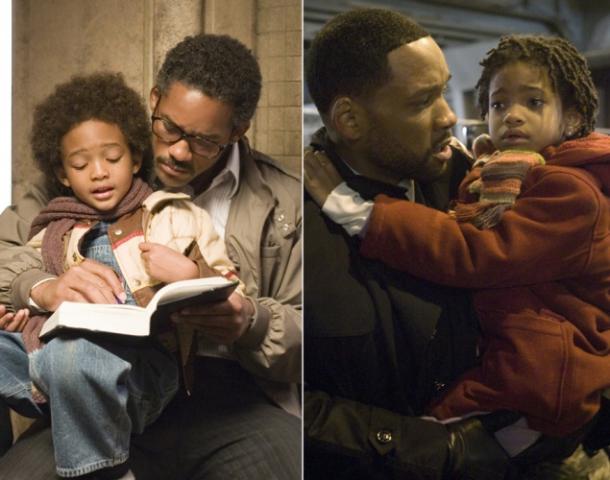 Will and Jaden Smith - "After Earth»
7 years later, they again in a movie. Family business Smiths is not paying off, but I do not think that their coffers are empty and they do not continue this bad job. He will too is counting on his son. May God cheated him even such a talent like his, so why ... Okay, I will not continue, you yourself understand everything, but Will still believes in his boy, and said that everything comes with experience, which I, of course, I can not deny.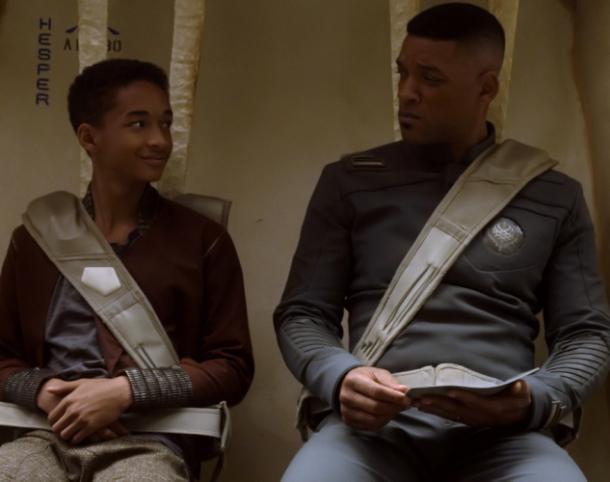 Leslie Mann, and Maude and Iris Apatow - "Love in an adult»
The director and producer Judd Apatow has also created a family business. He regularly takes his wife and children in their contemptible, but sometimes very funny comedy. They are all so ... everything is so twisted that his daughter must have already prepared for anything. In general a very nice family. Leslie Mann, it seems a very nice woman, always pleases its appearance.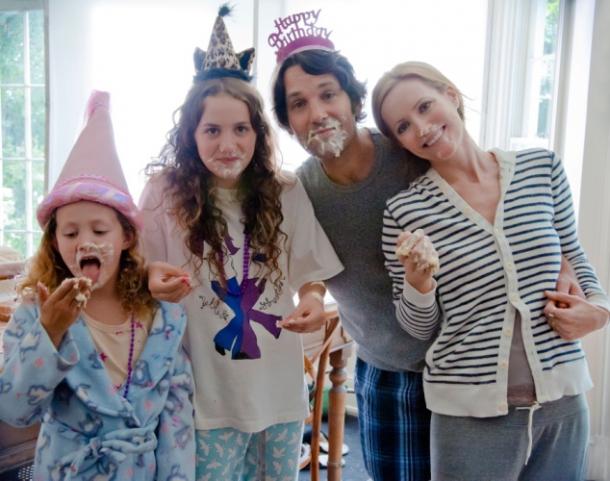 John Travolta and Ella Travolta - "Old Dogs»
John Travolta - a generous soul. During the filming of this comedy, he "gave" his wife Kelly Preston and daughter Ella young Robin Williams. So for the uninformed viewer of the bonds have been less noticeable.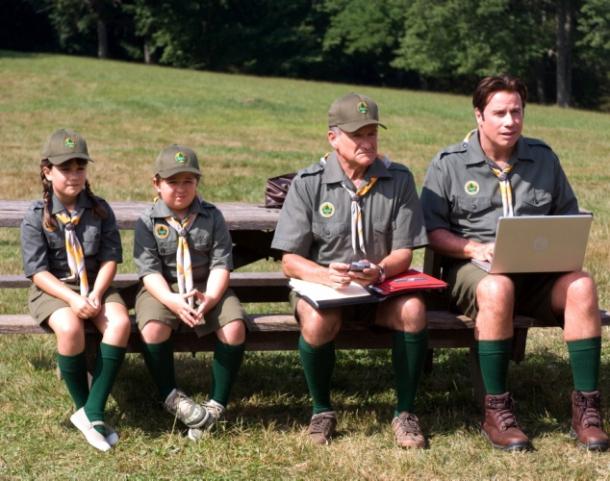 Demi Moore and Rumer Willis - "Striptease»
Suppose this is not a film for family viewing, but Demi Moore has never been a hypocrite, so some 8-year-old Rumer, and was on the set. Later, when her daughter grew up, mom and friend rolled into one suited to her master classes in striptease. Oh, this Demi, oh, slag!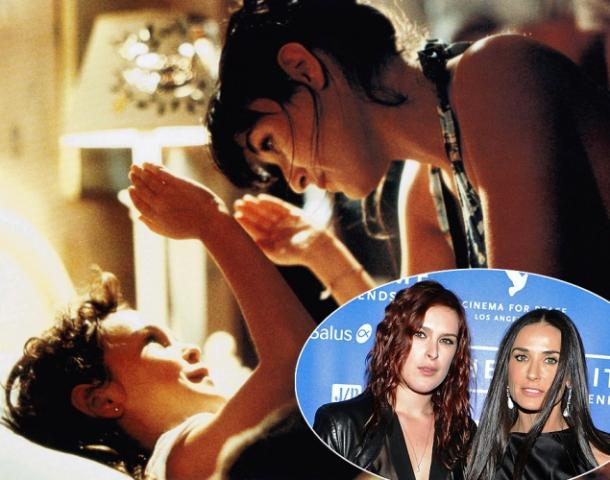 Bruce Willis and Rumer Willis - "Hostage»
The pope appeared to be more strict. He even gave his daughter a common casting, the results of which she still got the role. He knows how to cheat Bruce also: trifle, but nice.
Martin Sheen and Charlie Sheen - "Wall Street" and "Anger Management»
Who else will play the role of a son better than the son? No one. Therefore, the combination of Shinov relevant as in 1987 and in 2013-th.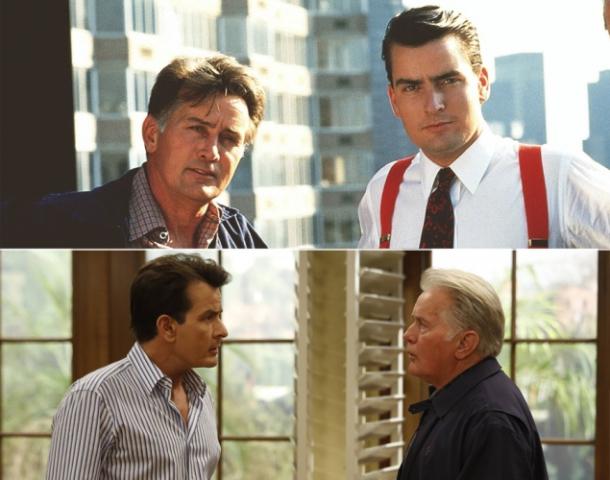 Jon Voight and Angelina Jolie - "In search of a way»
Charming 6-year-old toddler in the movie "Finding out", now recognized sex symbol of Hollywood, also started his career thanks to his father. In 1982, Jon Voight, who in the film has got a major role, had the right to choose: either to take his daughter to a cameo, or one of the young actresses. He chose the former, even despite the fact that the divorced mother Angie and never appeared in her life, entrusting the education of children on her fragile shoulders. Of course, neither the children nor the ex-wife, was not thrilled with the fact that he did just that, but that is not a beauty Angelina repeated its destiny, Marcheline Jolie permitted to take John to the shooting.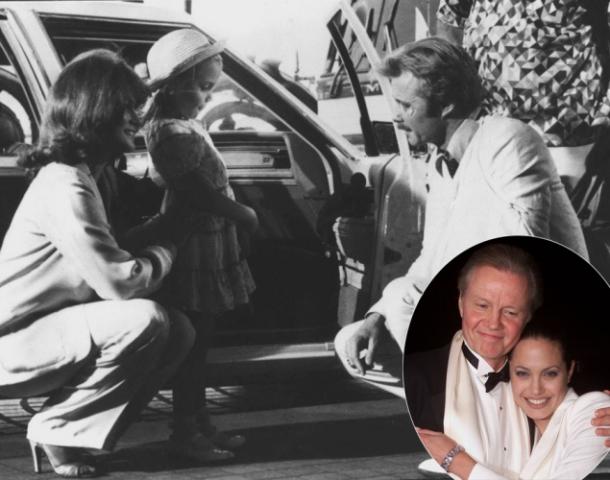 Angelina Jolie and Pax, Zahara and Vivienne Jolie-Pitt - "Maleficent»
Angelina continues the family tradition. In the new film based on the Disney fairy tale, will be half of her children. Pax and Zahara role is not yet known, but is the youngest, Vivian, will play the role of a very young Princess Aurora (Elle Fanning). We look forward to the upcoming hit cinemas next March.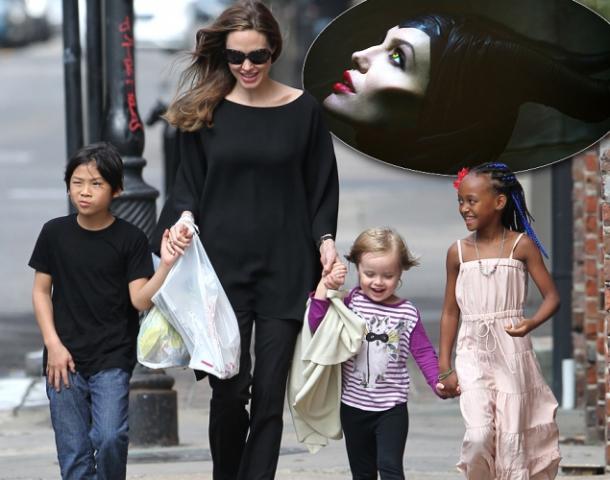 Billy Ray Cyrus and Miley Cyrus - "Hannah Montana" and "Hannah Montana: The Movie»
In the TV series and the film's father went by the wayside, but it was he spodvig Miley to audition when Taylor Momsen and singer JoJo abandoned this role. In the end, Miley has conquered the world of Disney and went on, but the person Taylor and JoJo gradually cease flickering in the press.