Drew Barrymore and John Barrymore
Famous Hollywood actress Drew Barrymore to shoulder huge, but not an impossible burden. She became the continuer of business of their ancestors, actor's dynasty that dates back to 1875 with great-grandfather Drew - Maurice Barrymore. The most beloved and popular actor in the audience of all generations of actors by name Barrymore became the grandfather of 37-year-old Drew - John Barrymore (the youngest son of Maurice). John - a legend of American theater, as well as the star of the silent and sound cinema, and his granddaughter Drew is only "one", but still ahead, and perhaps the film "Charlie's Angels" will be not the most memorable of her paintings. At least you can count on it.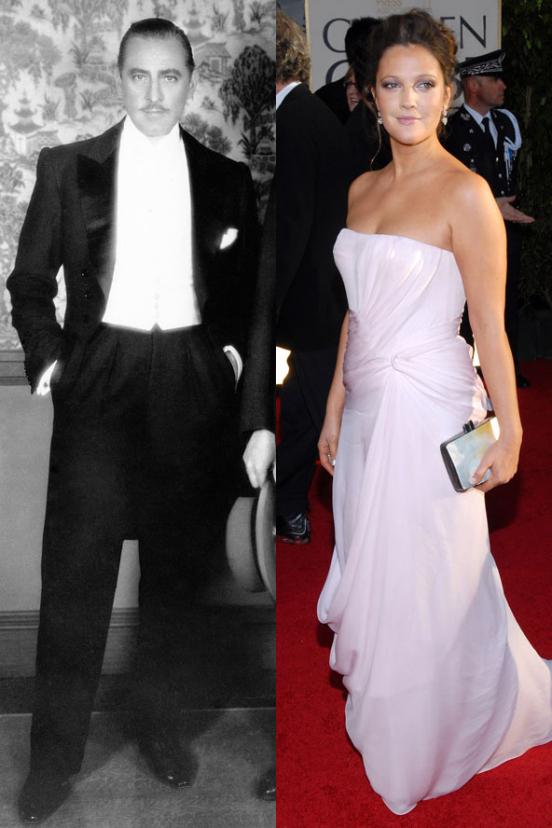 Max Irons, Jeremy Irons and Sinead Cusack
In 26-year-old actor, known to us as in the film "Red Riding Hood", a good pedigree. His father, Jeremy is the winner of the "Oscar" and Sinead mom, I prefer to work on the TV series, can be seen in the movie «V for Vendetta," with Natalie Portman.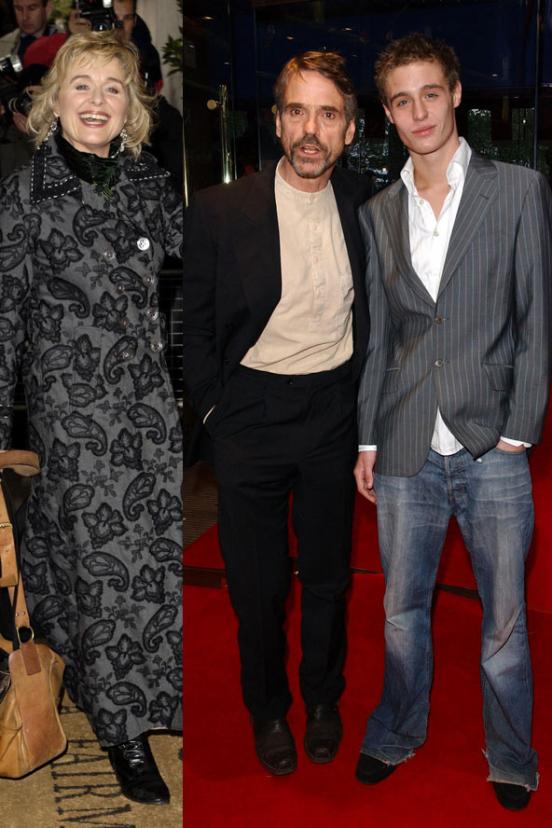 Gwyneth Paltrow and Blythe Danner
From mom-actress Gwyneth went to beauty and talent, which she directed in the right direction and also became a movie star. Who can say with certainty that Gwyneth did what I could not do Blythe she had cherished statuetochku "Oscar", which dreams of anyone who turns the world of Hollywood cinema. By the way, Gwyneth is famous not only my mother, but also the more famous godfather, Kojima became Steven Spielberg.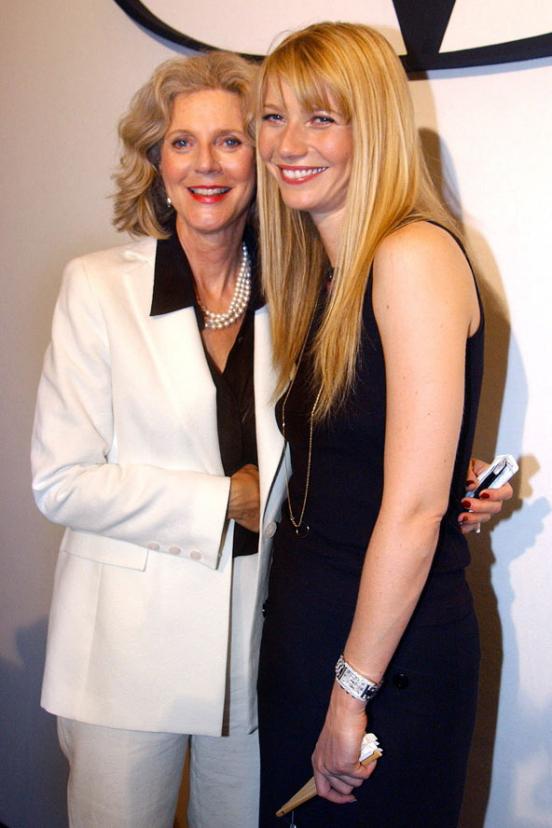 Kiefer Sutherland and Donald Sutherland
77-year-old Donald Sutherland can be proud of his son, like him as two drops of water. Kiefer has not only become an actor, but a director (in this profession he is a beginner, but in the future the younger Sutherland plans to move in this direction). As for Donald, he still removed and starred in hugely successful films, such as "The Hunger Games».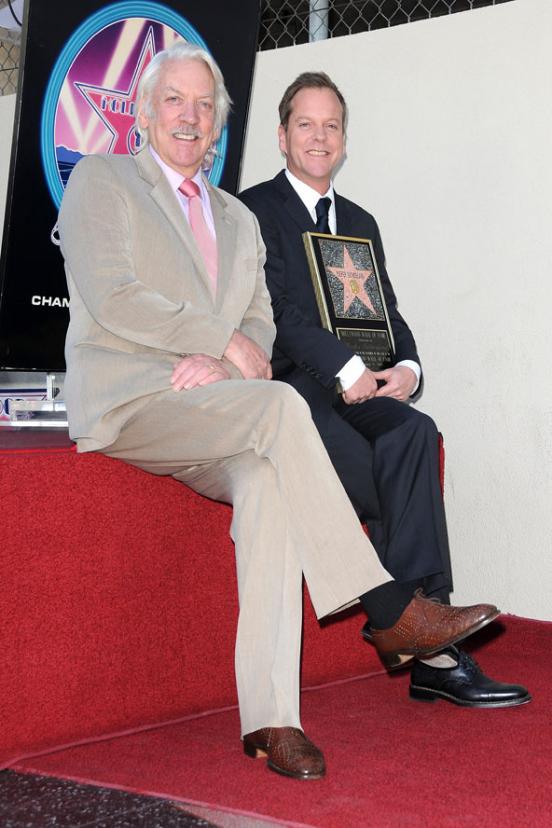 Charlie Sheen, Martin Sheen and Emilio Estevez
Martin Sheen asked a good trend for their sons and daughters, because they, like their father, became an actor. The most promoted is considered to be Charlie Sheen, making his debut with his father in the movie "The Execution of Private Slovik", well, a little less well-known elder son Emilio.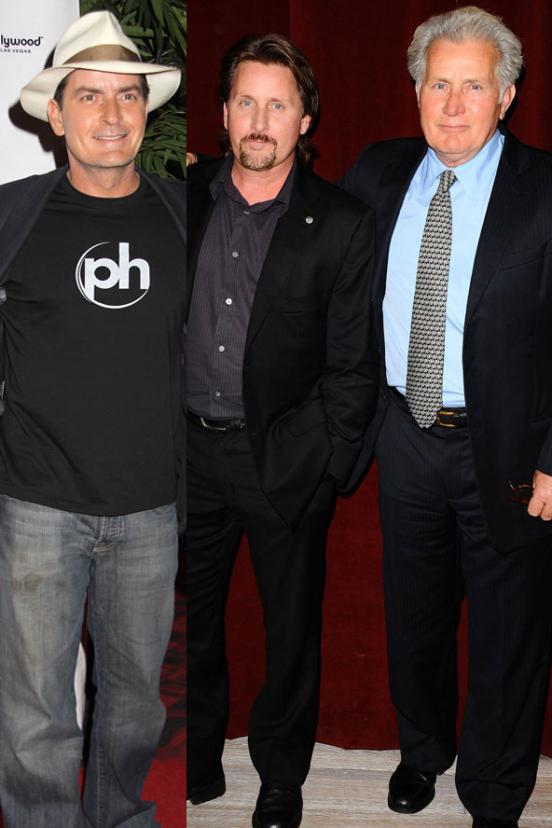 Michael Douglas and Kirk Douglas
Liver and winner of the "Oscar" for a distinguished career of 95-year-old Kirk Douglas was the inspiration for his son Michael, who refused to come to Yale to become an actor, he was, by the way, successfully managed. Now the 67-year-old Michael, who managed to beat the cancer again starts to delight us with their new roles, and his dad, Kirk regularly communicates with his fans on MySpace. Although age is, but Kirk is doing well. By the way, their actor's family does not have to sink into oblivion, because Michael and his wife, actress Catherine Zeta's Jones has two potential child stars.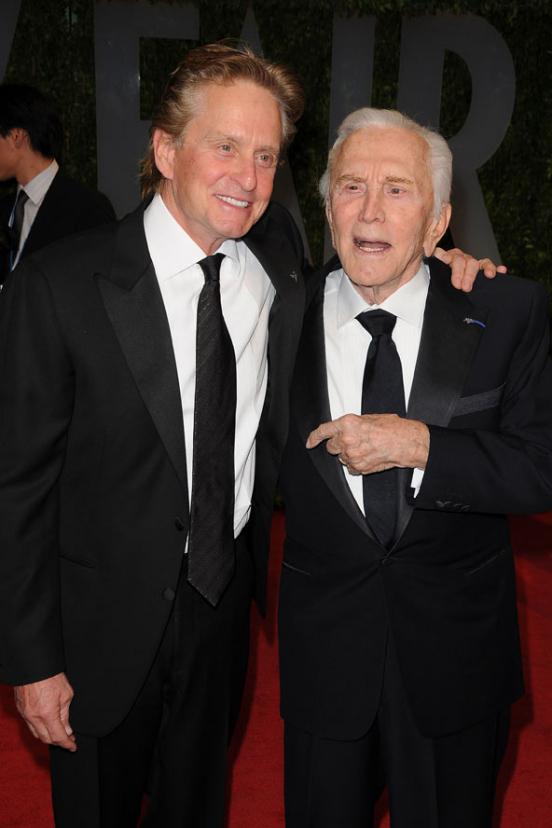 Nicolas Cage, Francis Ford Coppola and Sofia Coppola
Three famous personalities and everything is interconnected. Hollywood actor Nicolas Cage - the nephew of director Francis Ford Coppola, changed his name in order to start operation without the actor's path names eminent uncle. A Sofia Coppola - daughter of Francis Ford, which although did not change the name, but also could not resist the world of cinema.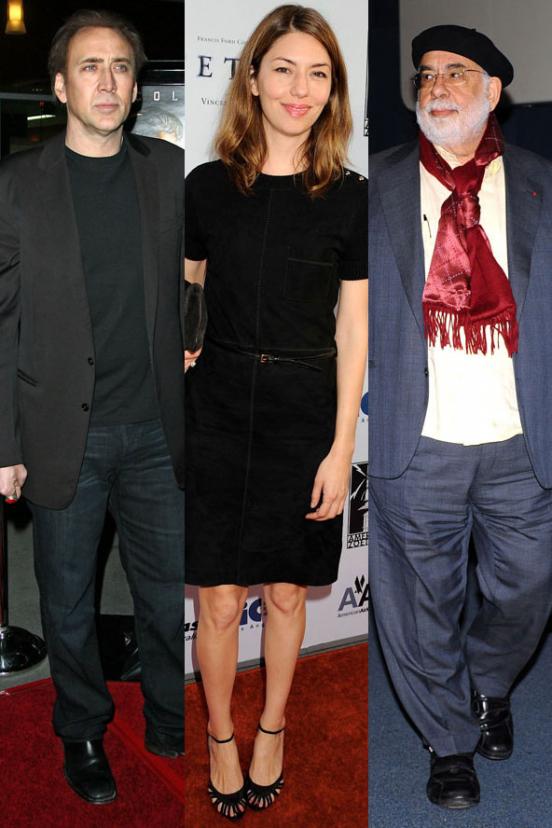 Jake Gyllenhaal and Maggie Gyllenhaal
Brother and sister working in the entertainment industry for a long time and they were not there by chance, but thanks to his father and mother-director-screenwriter.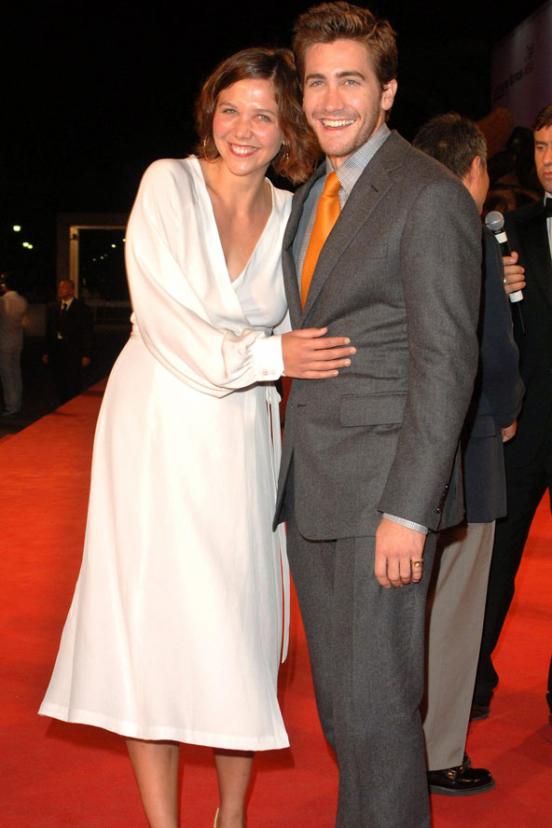 Bruce Willis, Demi Moore and Rumer Willis
In the past couple of beautiful Actor Bruce + Demi gave the world the actress Rumer, which now can not be removed, but it sees itself in the industry. At an early age she was involved in the paintings of the parents "Striptease" and "The Whole Nine Yards," and now, when she was 24, she is more commonly known simply as the daughter of her parents.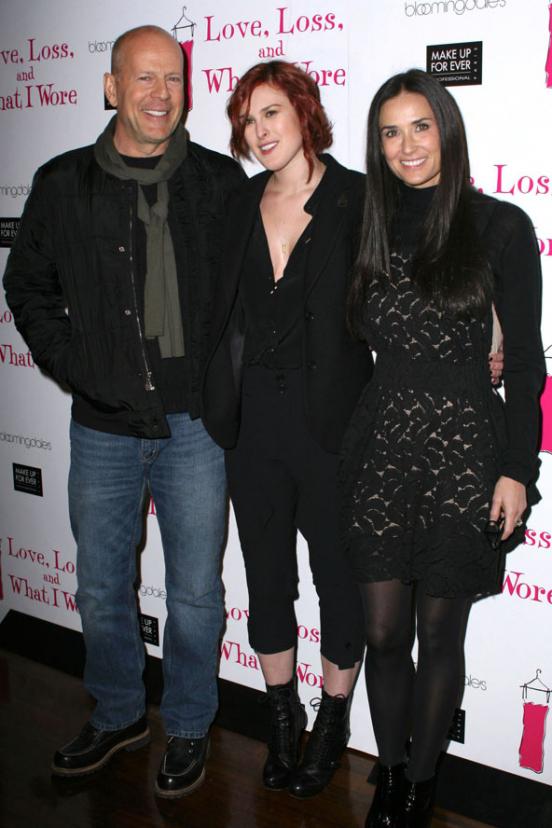 Jon Voight and Angelina Jolie
Let them different names, but Angelina Jolie has been, is and will be the daughter of Oscar-winning Jon Voight, which this year will knock '74. The daughter and father had many disagreements, but it is a beauty Jolie should be grateful for his very first role in the film "In search of a way».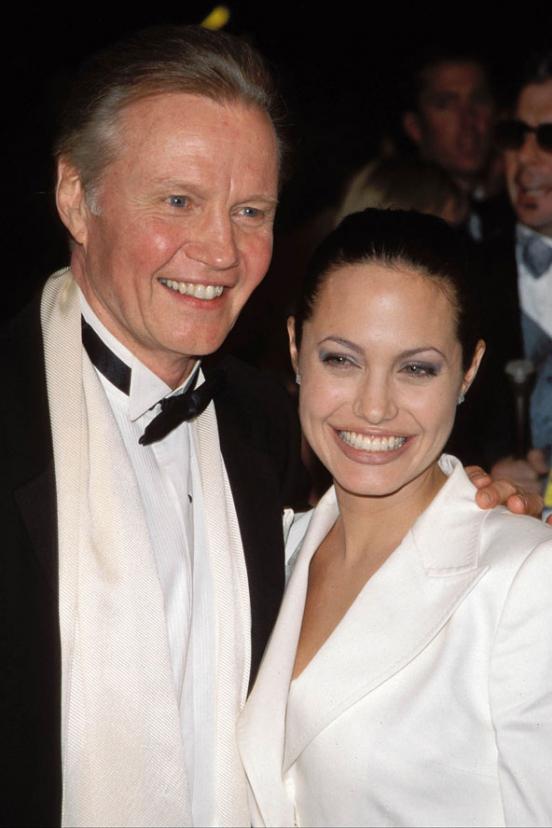 Stellan Skarsgard Alexander Skarsgard
Both successful and both enjoyed success with the opposite sex. 61-year-old Stellan, acting in the film "Melancholia", "Thor", "The Avengers" and "The Girl with the Dragon Tattoo" and 36-year-old Alexander, participating in projects of "Battleship," "Straw Dogs" and "True Blood" .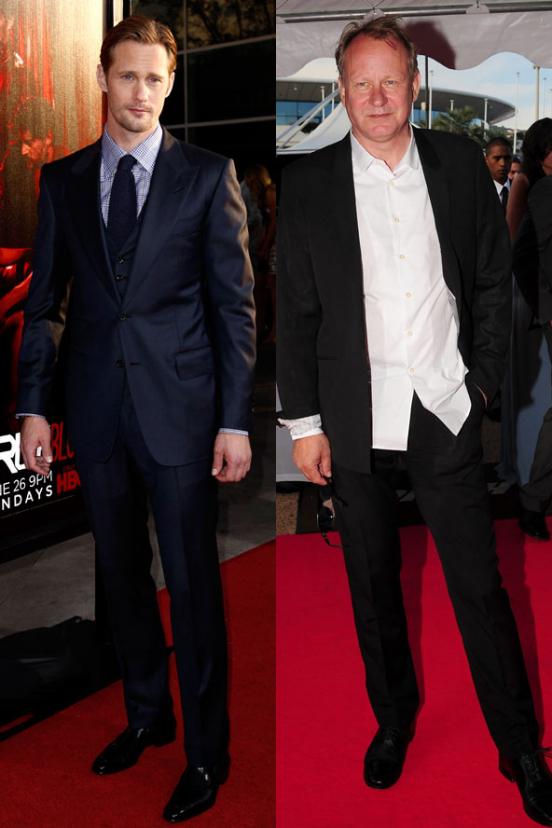 Goldie Hawn and Kate Hudson
Smiling blonde movie business conquered its beauty and talent, in the life of a loving mother and daughter.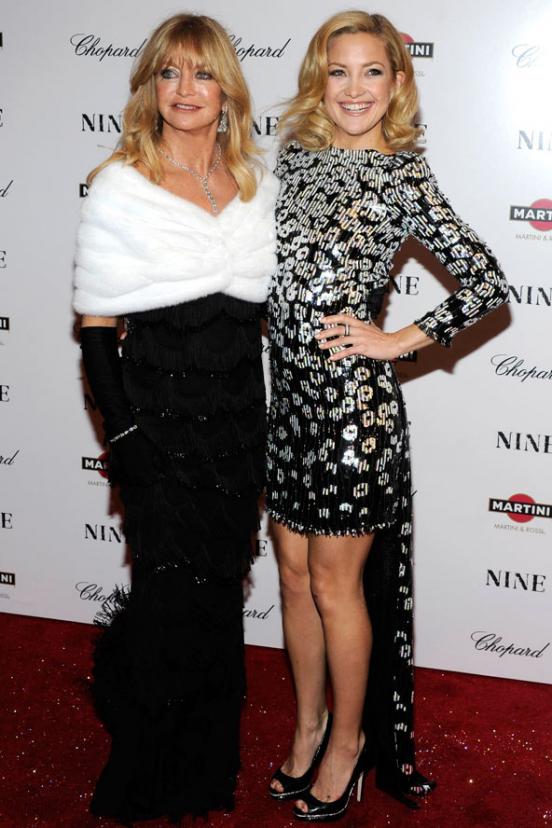 Dakota Fanning and Elle Fanning
One of them is no more, and 19, and the other barely knocked 14. Both of them do not lack talent, so they make up a successful future in Hollywood.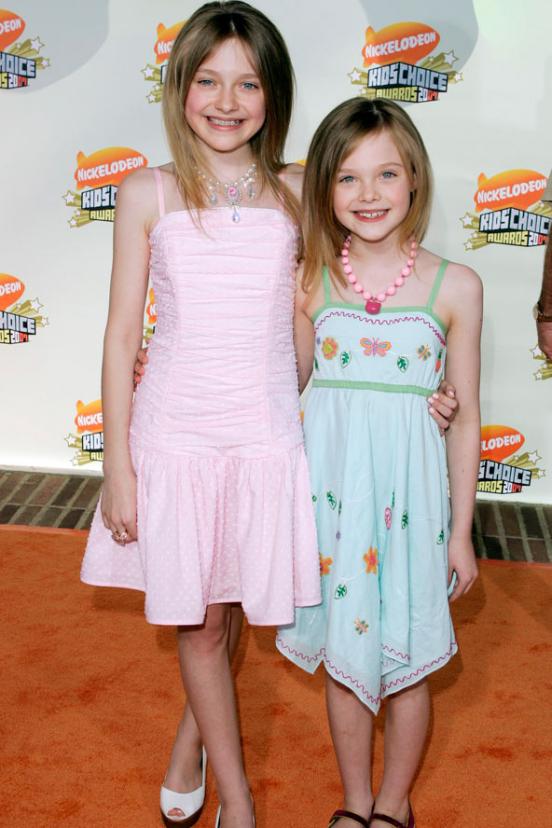 Lenny Kravitz, Lisa Bonet and Kravitz Zoe
Lenny had not lived with a former lover Lisa Bonet, but for their love to say thank you another girl - Zoe Kravitz - the daughter of actors. She, like the parents become an actress, and got a bit of a rare and strange sense of style.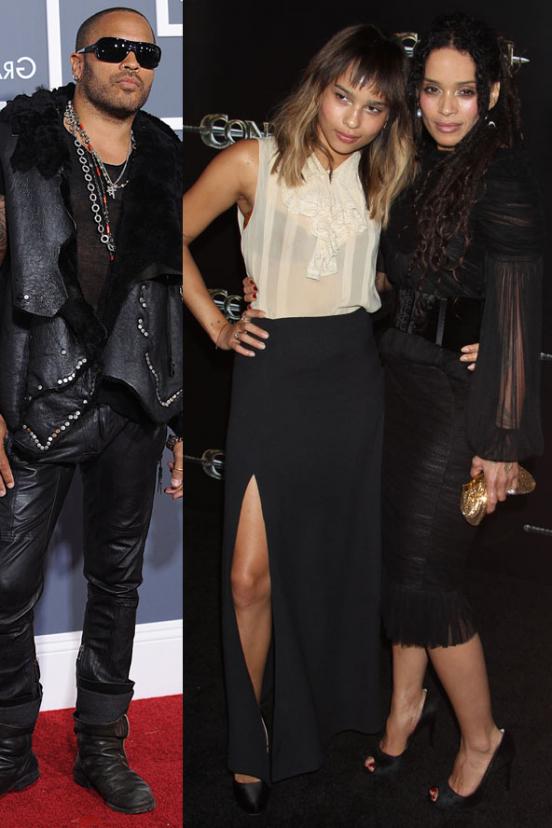 John Aniston and Jennifer Aniston
Star series John Aniston instilled a love for him and his daughter Jennifer, for which firmly established character from "Friends" named Rachel.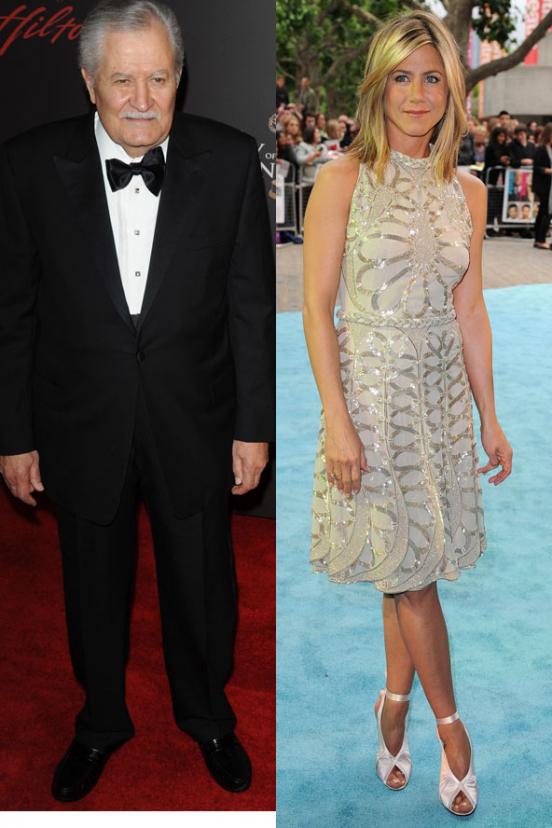 Emily Deschanel and Zooey Deschanel
Eldest of the sisters, Emily, more commonly known as a serial actress (TV series "Bones"), but the youngest, Zoe, had his share of glory after roles in comedies and dramas.