In 2011, there was no shortage of news, or lack of good photos, the best of which, as usual, were taken by employees told Reuters. By the earthquake, tsunami and devastating disasters to simple human history, close and clear to all of us - that is the spectrum that embraced the best pictures of 2011. Enjoying a small part of what happened during this period all over the world.
Polutoragodovalaya lion Vadik begging meat from an employee of the zoo in Dushanbe.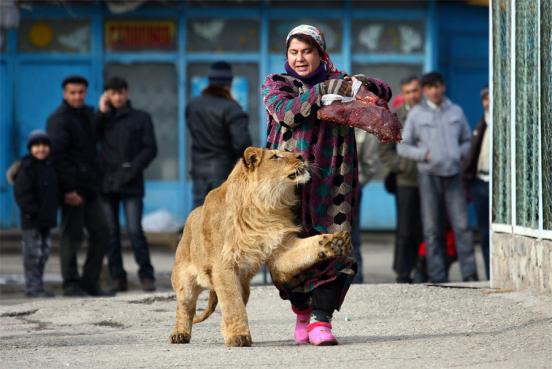 Egyptian protests this year shocked the world because so fierce and bloody confrontations police and civilians was not long ago. Against the background of the ashes of a young man, a Protestant, a scarf covering the half of the face does not look broken, he is willing to continue to fight for justice.
The change of power in the country sometimes leads to unexpected consequences. Many corpses, the smell of which was felt for kilometers before approaching them, could be seen in the city of Abidjan in the year. Photographer take a picture, he said that the dead man's pose has something extremely gorgeous, though he tried to escape from death, but she still caught up with him ...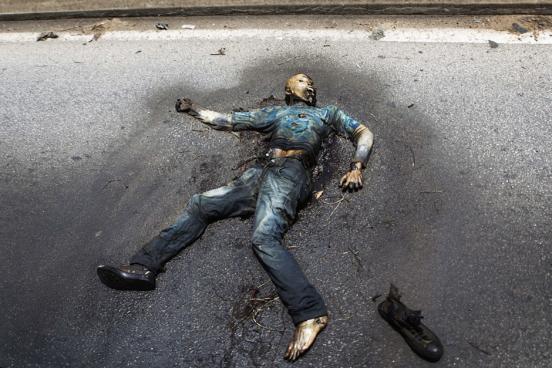 A few weeks after the tsunami in Japan, a large company of photographers went to the scene to film the consequences. One of the photographers managed to take a picture of the wreck and the two black ducks that seem to have tried to pass by this terrible place where people died.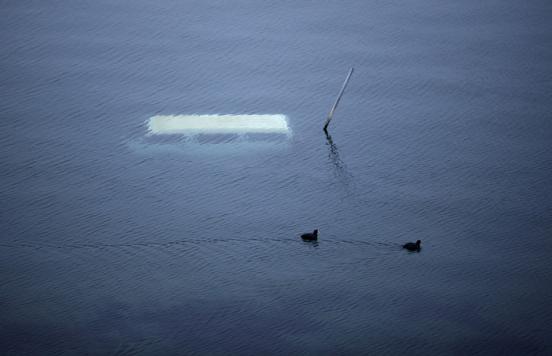 Morning in Pyongyang. Photographer specially settled on the highest floor to shoot the picture hanging on the wall of one of the city's leadership. The cult of personality is not different.