This manicure is not made in the ordinary beauty salon, but Kaylee O'Connor from the UK under the force to bring all your ideas into reality. It is engaged in the development of creative manicure for more than eight years, starting their creativity in the 16th due to the fact that her own nails are not quite satisfied. The young girl had a habit of biting them and so she often had to use false nails, which resulted in a fantasy young talent in action. O'Connor did not want to simply glue the nails and cover them with varnish, it's a standard, boring and uninteresting, and so she decided to cut out the figures and make an unusual art. At first it was all no more than fleeting fad, but years later, 24-year-old Caylee calls the creation of nail design mainly a hobby of his life. She has hundreds of varnish, a lot of false nails in the glove compartment, and dozens of different ideas in my head that it gradually makes real.
"Edward Scissorhands»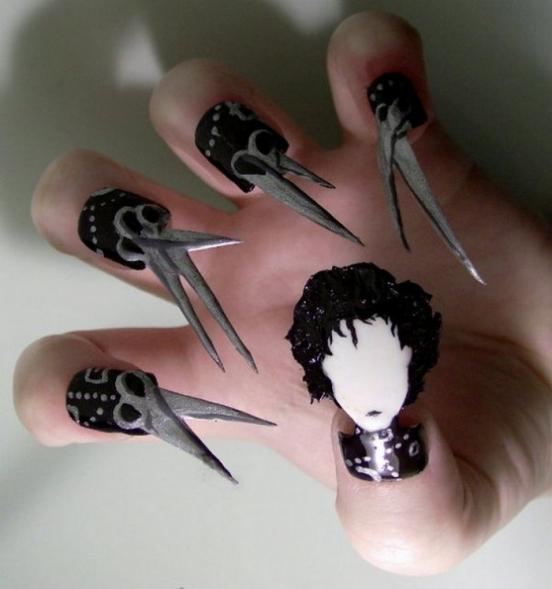 To create such creative takes about 2 hours once a week, but regret the time spent girlfriend is not necessary, because it photographs of creation (according to friends) and share pictures to the delight of its subscribers on deviantart. Thus everybody is happy.
Collection figures Keighley there are about 50 pieces ...
Kaylee often inspired by cinema and music.
"Exorcist»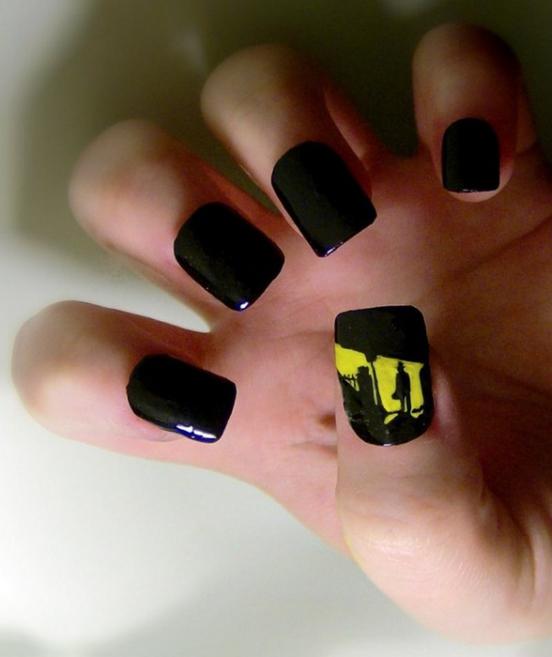 "Inspector Gadget»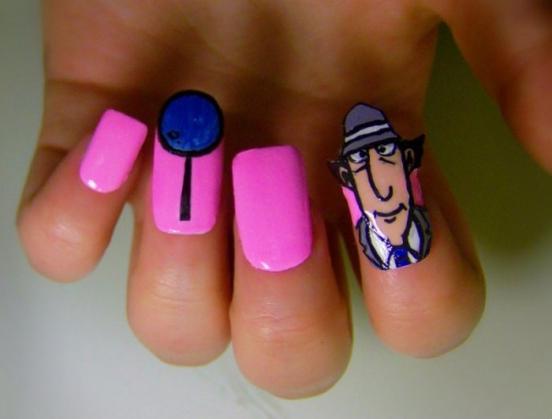 "Jaws»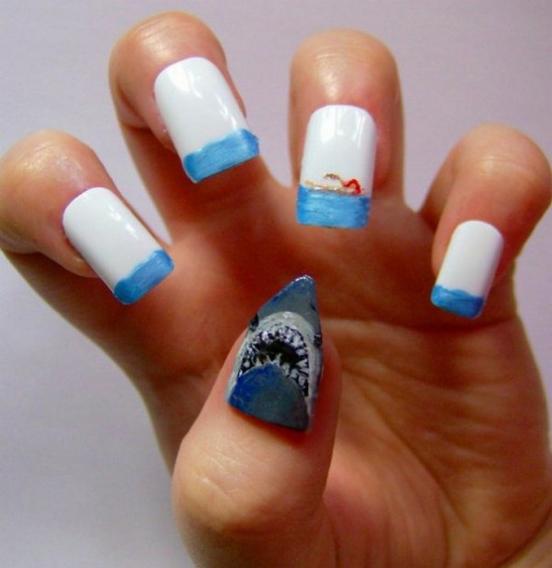 "Ariel»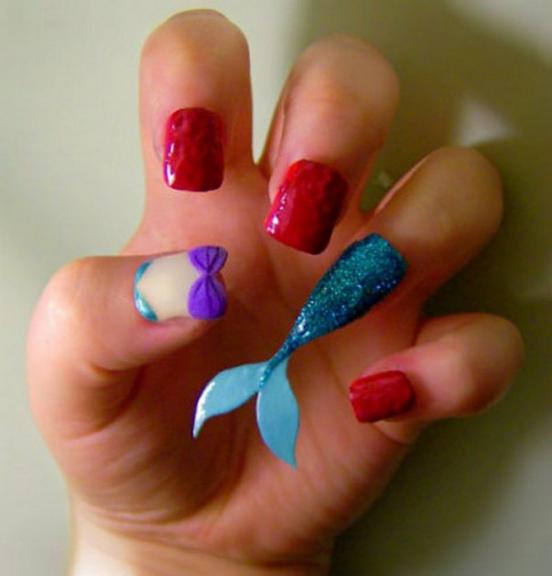 "Gipnozhaba»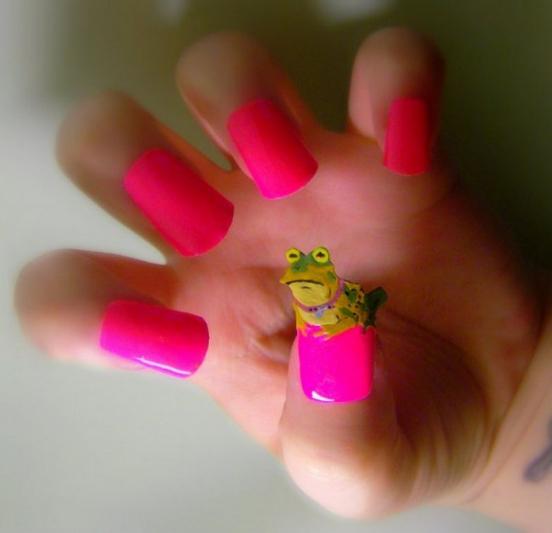 "Batman»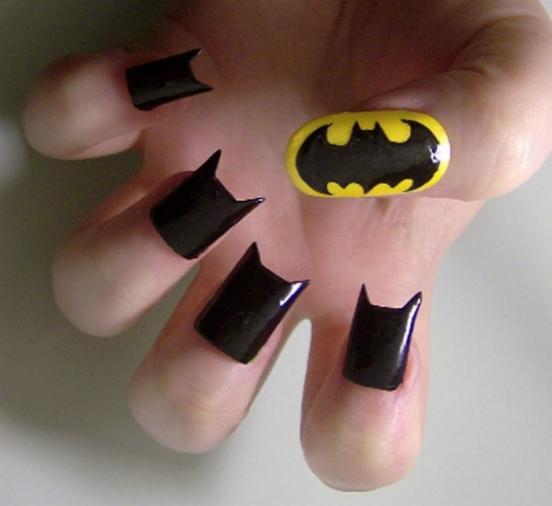 "Freddie Mercury»
"Pink Leopard»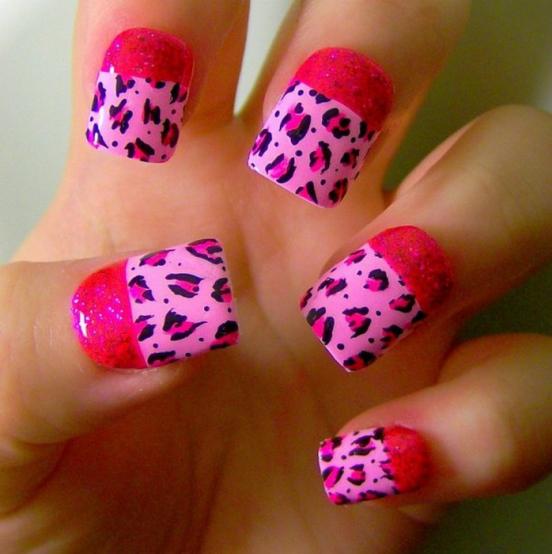 "It»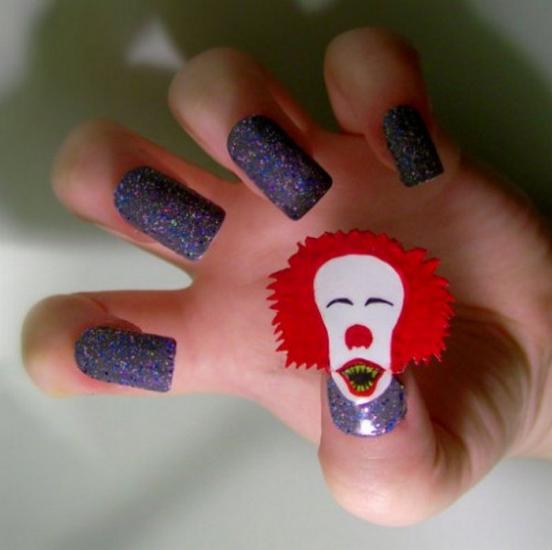 "Fruit Salad»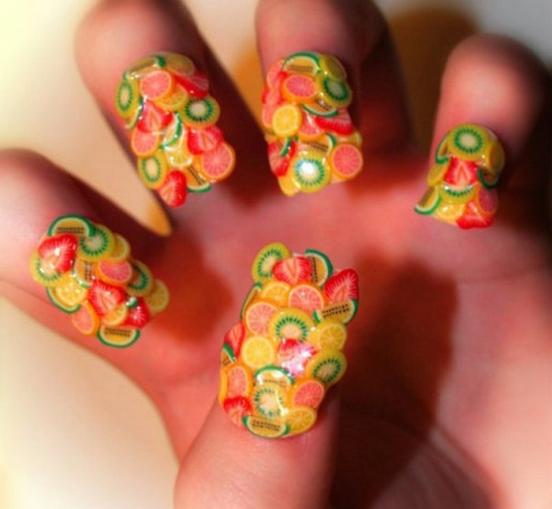 "Call»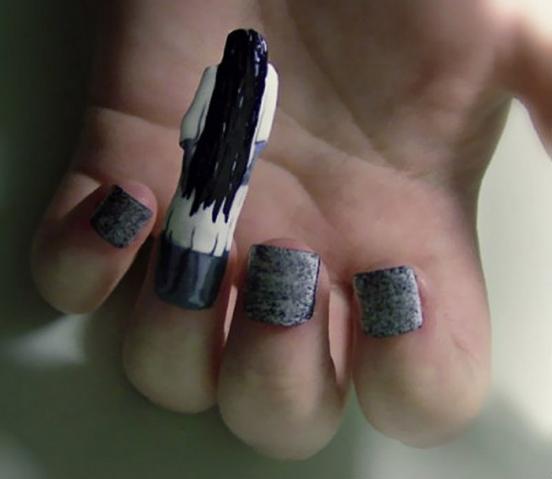 "The Nightmare Before Christmas»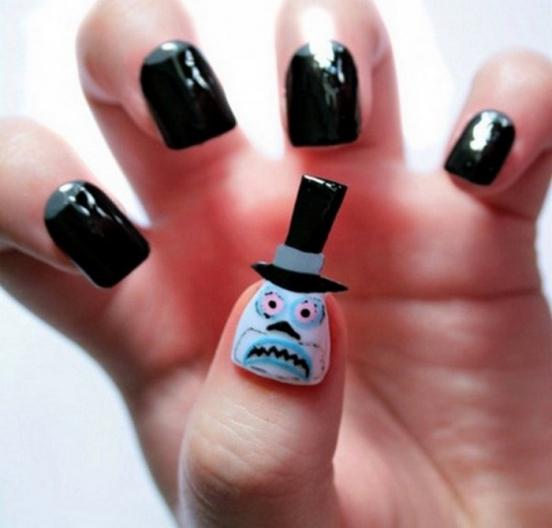 "Indiana Jones»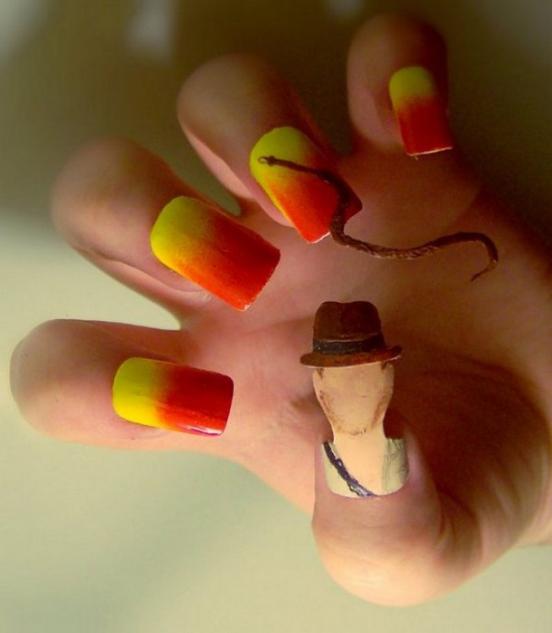 «Tetris»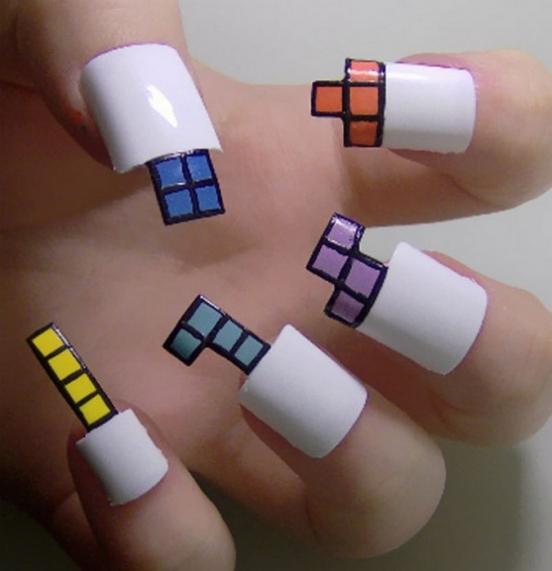 "Gnomes»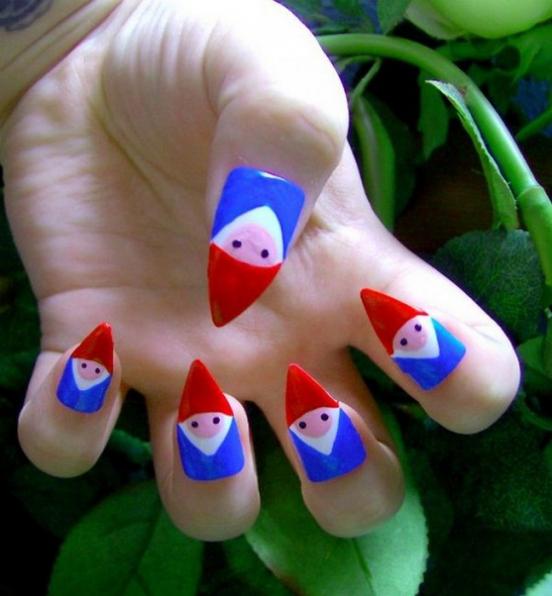 "Snow White»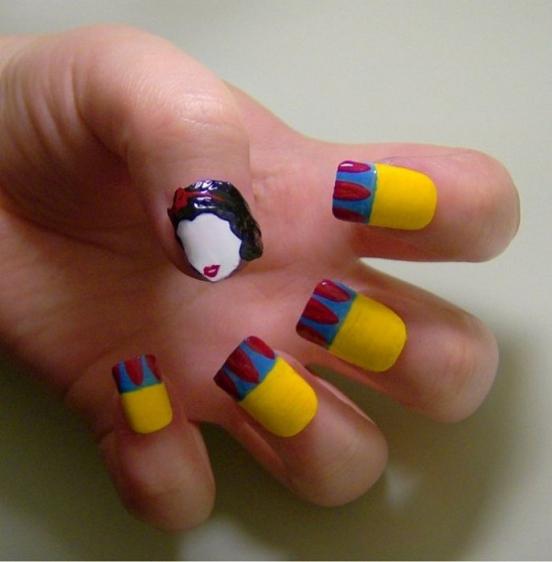 "Game of Thrones»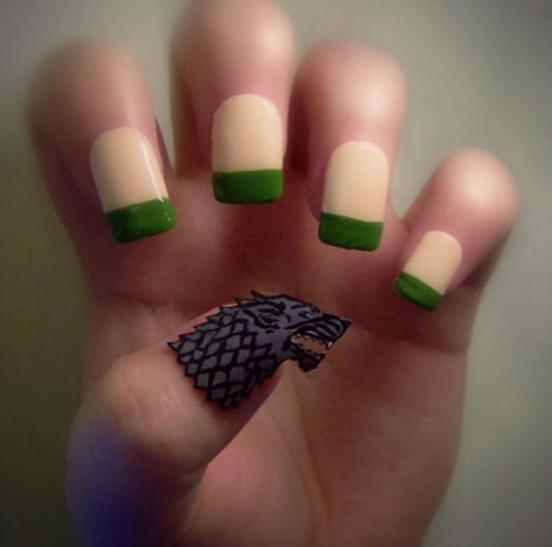 "Warcraft»
Here, even more work this masters: kayleighoc.deviantart.com/