26-year-old beauty did not look worse after the birth of first child Noah - at social events Megan Fox appeared in full dress. However, in a recent interview with TV presenter Jay Leno, she admitted that a few weeks ago was on the verge of a nervous breakdown due to the fact that pipsqueak Noah does not want to sleep at night. Convenience vigil over the cot very harassed Megan and she was forced to hire a nanny with a medical background, but had previously been strongly opposed to her child doing anyone a stranger.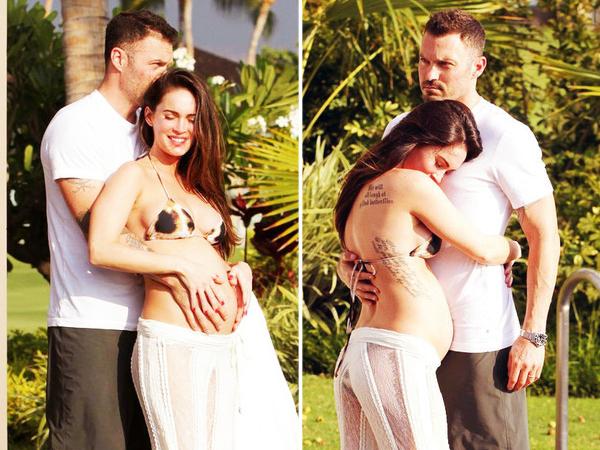 It would be very stupid if such a beautiful couple broke up because of difficulties with the child's rocking
Yes, I just overestimated his abilities - a young mother said seriously. - I thought: "Other women cope with young children, what have I done?", But I had no idea it would be so hard. We have Brian (Brian Austin Green, Megan's husband) was completely exhausted due to sleepless nights. When it came to the point that I almost fainted due to fatigue, I said to Brian: "I'm sorry, dear, but either we hire a nanny, because some of us have to sleep sometime, or divorce, because sooner or later we profit each other.
According to Fox, her husband, who was also initially against the nurse, has agreed with this need and now their families twice a week visits the experienced nurse.
It remains to wish Megan and her husband patience - all through it passed or will pass sooner or later.