Dutch photographer Marcel Van Osten (Marsel van Oosten) has won numerous awards for his photographs of wildlife. Including received the title of Photographer of the Year International Photography Awards, won the First Prize European Wildlife Photographer of the Year and was awarded third place in the competition BBC Wildlife Photographer of the Year Awards.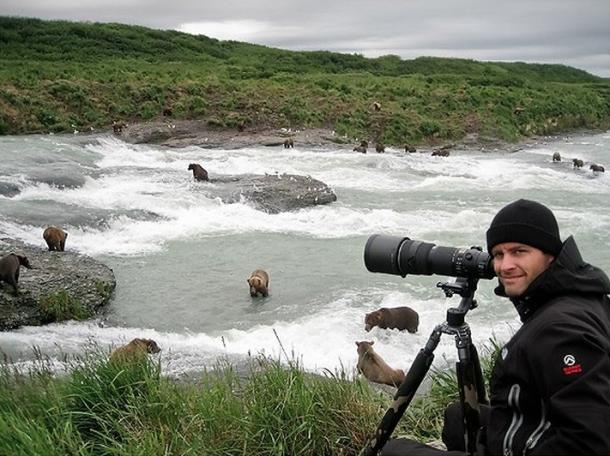 About the animals he photographed Marcel says: They are all beautiful, very photogenic, and their behavior is simply delicious.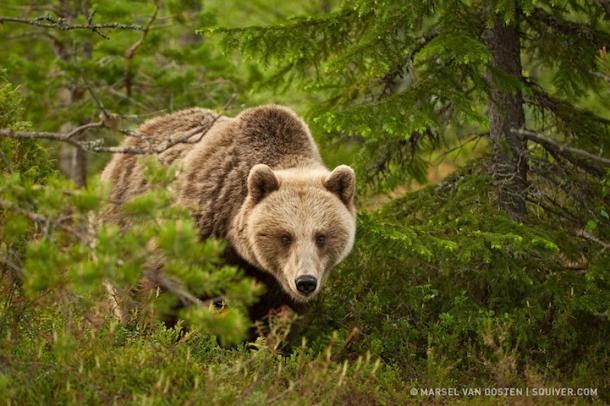 Once Van Osten went to Katmai National Park in Alaska. The rivers of the area are full of salmon that attracts brown bears that come here in search of food. Photographer in one place counted about 30 bears. He was blown away by clumsy behavior.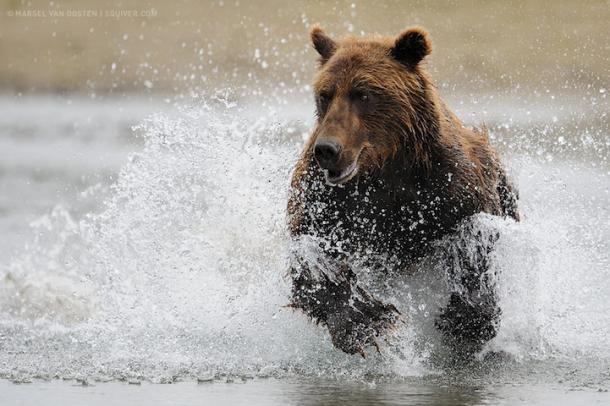 Despite the fact that the river is packed with fish to catch at least one must have considerable perseverance and skill. One bear was standing in one place for a few hours and did not catch any salmon. In the end, tired of waiting, he decided to take a nap, and this took Van Osten.
Yes, this bear did not have the willpower.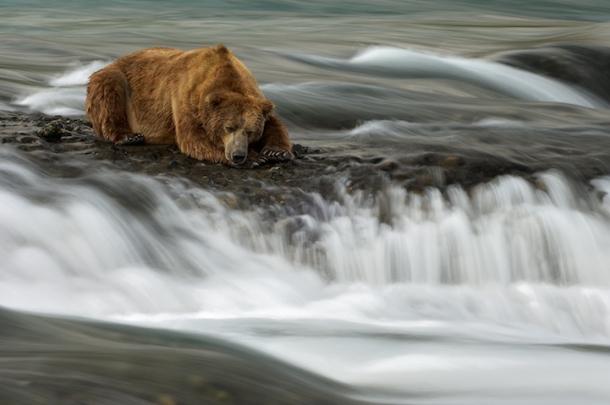 But thanks to the perseverance and patience of the photographer managed to take a wonderful photo shoot with brown bears. Although we should not forget that the bear - one of the largest and most dangerous predators.