«Life is a Party», or "Life - a party" under such a life-affirming name presented to the audience his new collection of Diane von Furstenberg at New York Fashion Week. And this fashion show is completely justified the declared motto - Home Accessories here were not the jewelry or fashionable handbags and smile or half-smile of models that fit perfectly with designer clothes, especially her signature wraparound dress, made in the style of glam rock.
It pays to put to bed, it pays to get a job, and it's a dress that closes the deal. - To pay for it at the end von Furstenberg show bathed in applause - the collection took a bang.
With Cara Cara Delevingne, which opened the show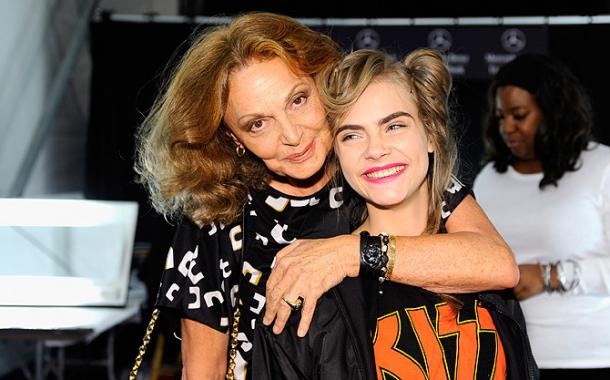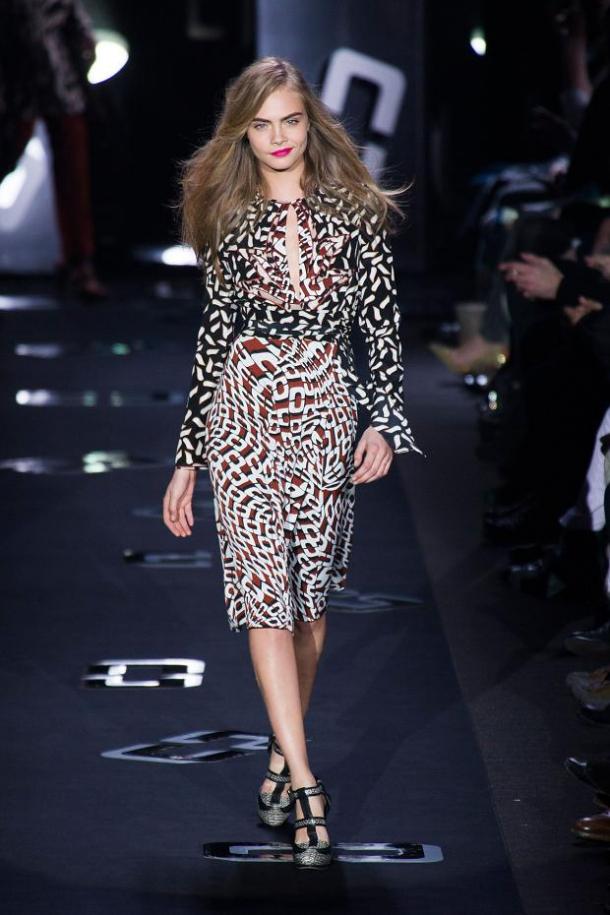 The designer wanted to create a mood on the catwalk in the style of disco 70's. It served, of course, the very new collection, model, smiling and singing Donna Summer «Love to Love You Baby» and Andrea True «More, More, More».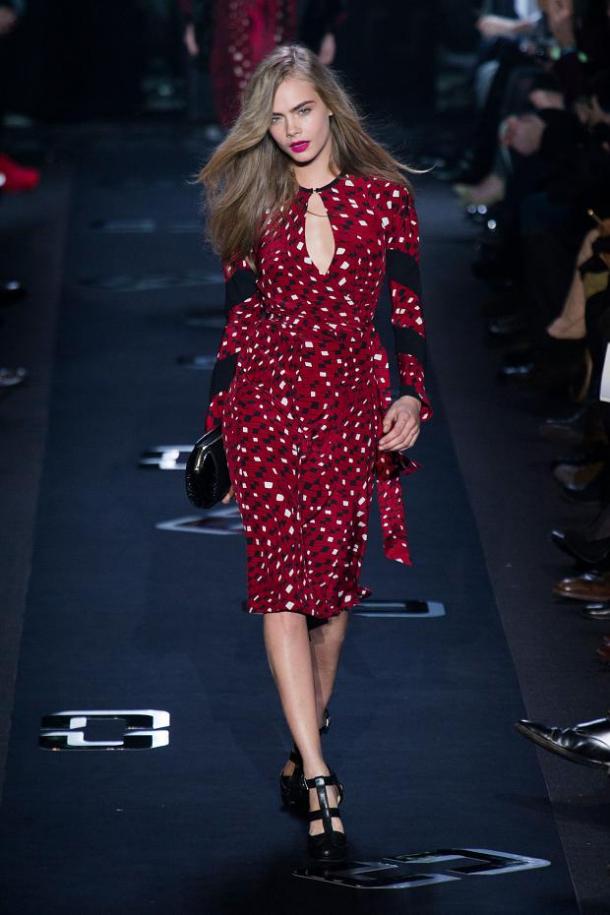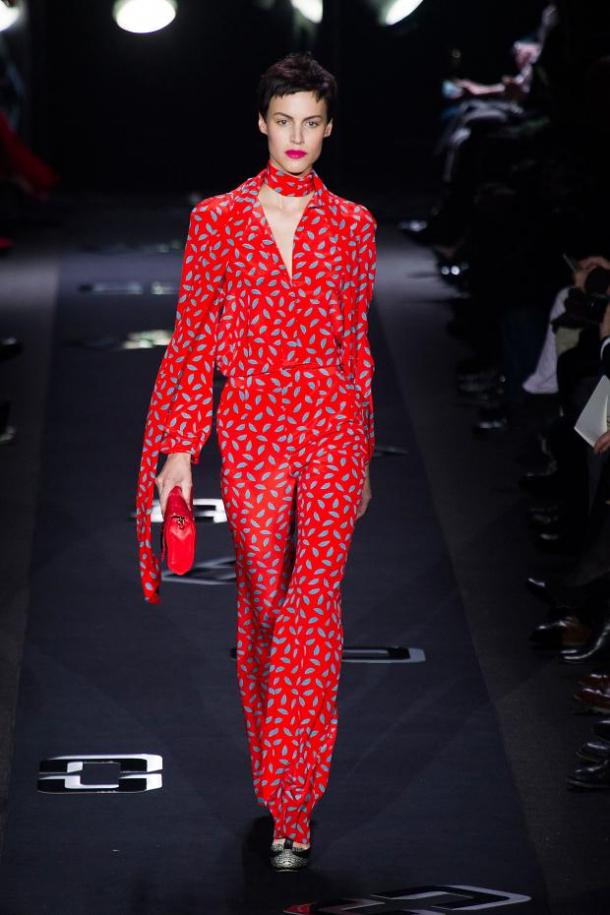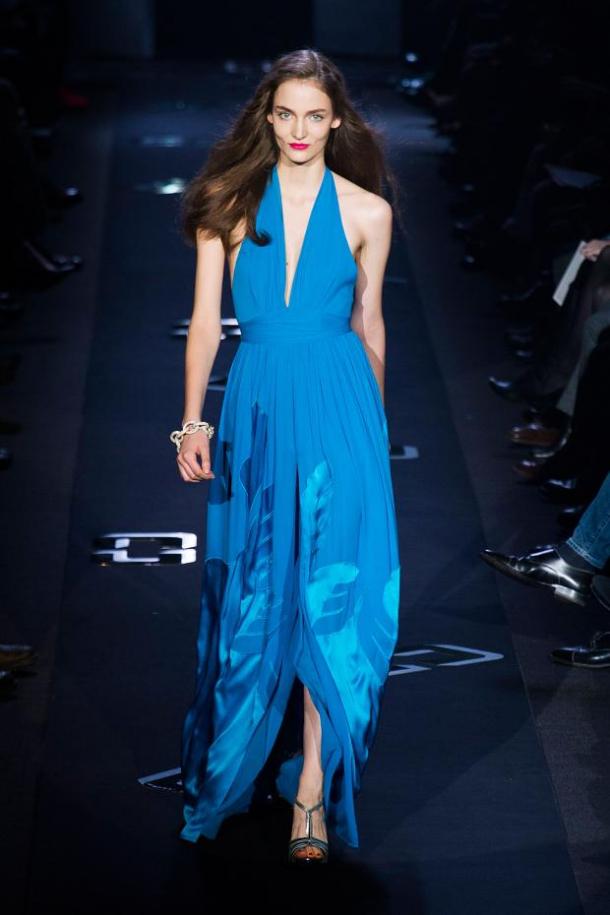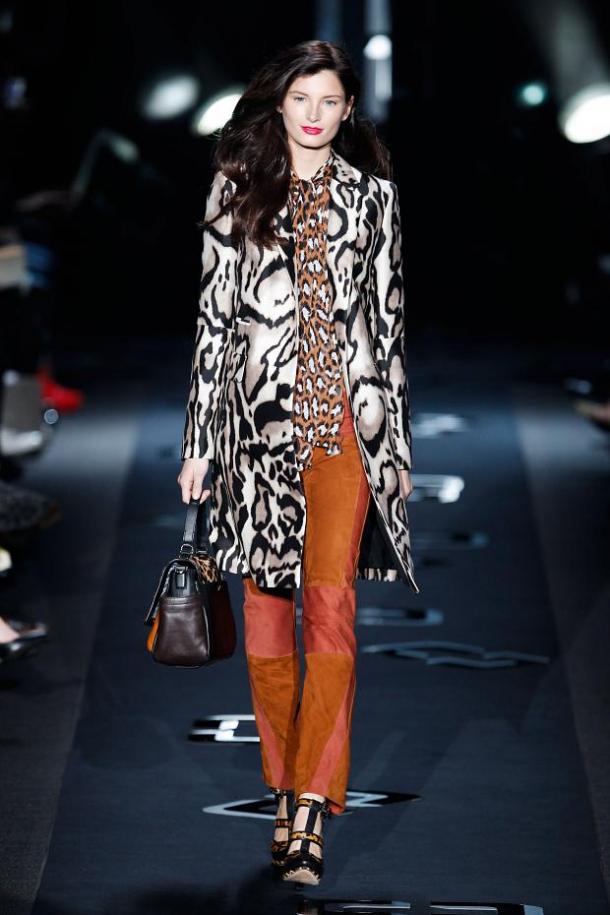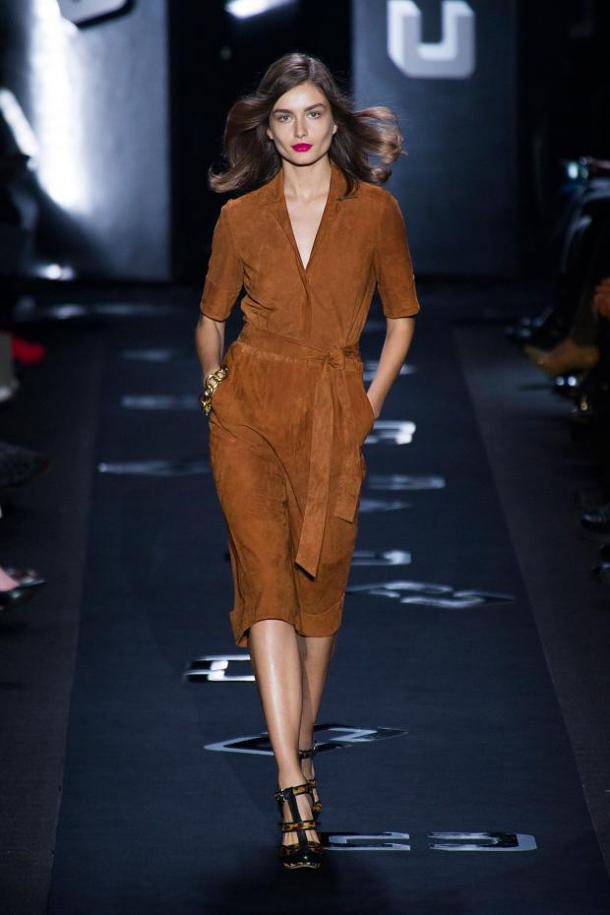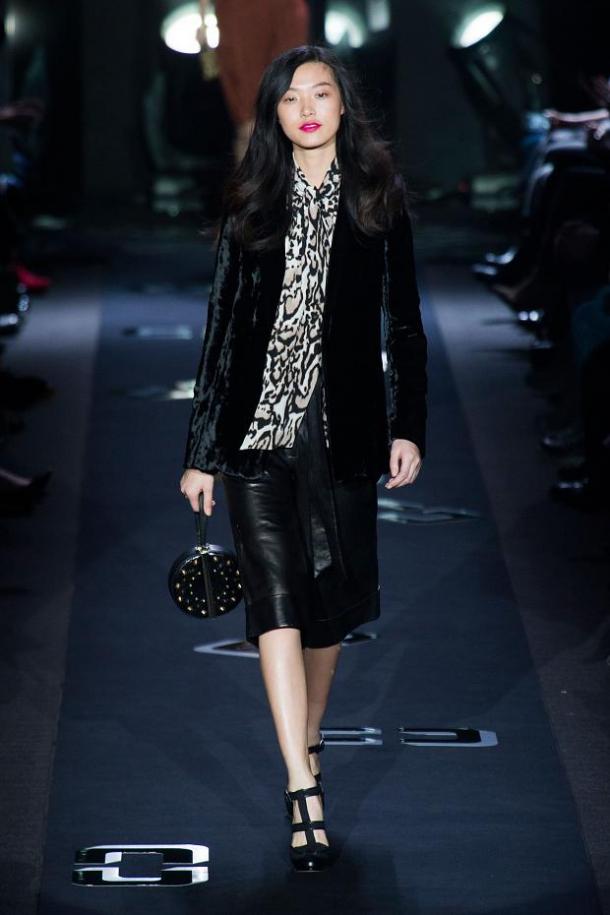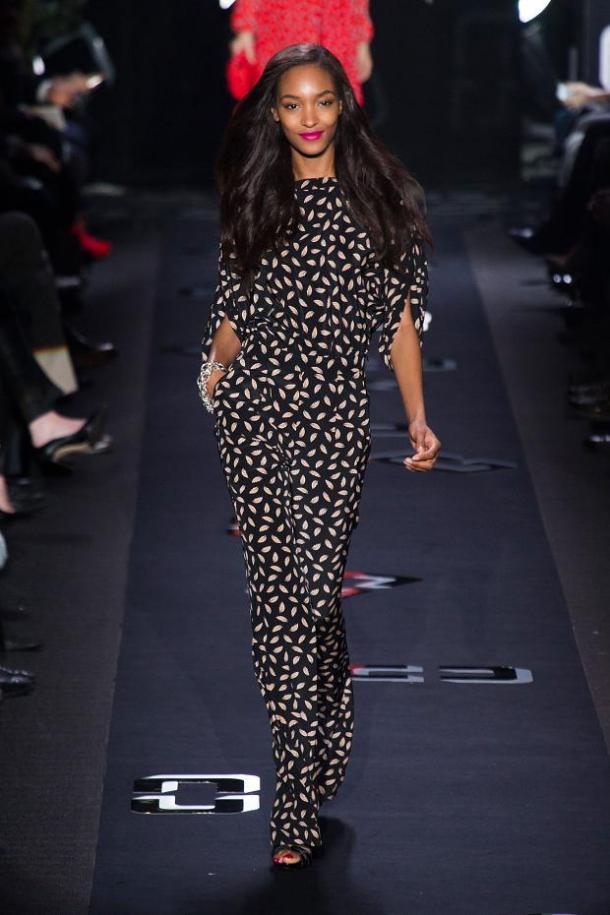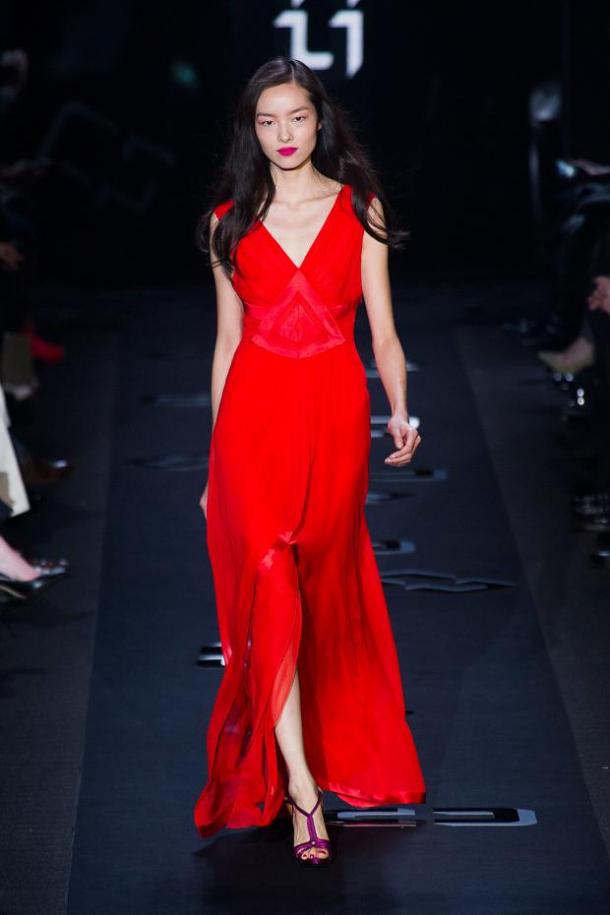 In the collection of Diane von Furstenberg Fall Winter 2013-2014 primarily pay attention to the gorgeous dress in the style of the 70s with a touch of glam rock. These are the dresses that she always wore a designer and I felt very confident in them. This confidence she once again presents and admirers of her talent.
In addition to them, at the show could admire the beautiful bronze blouses, golden leather pants, skirts with high waist, a jacket with embossed alligator skin, transparent black blouse with gold leaf prints, lungs flirty dresses and coats with fox collars.
Fashionable palette consists of bright, eye-catching metallic colors, cobalt hues, caramel, brown, red, burgundy, turquoise, black, white, pink and purple.
Also presented prints - figures with chains and animal motifs.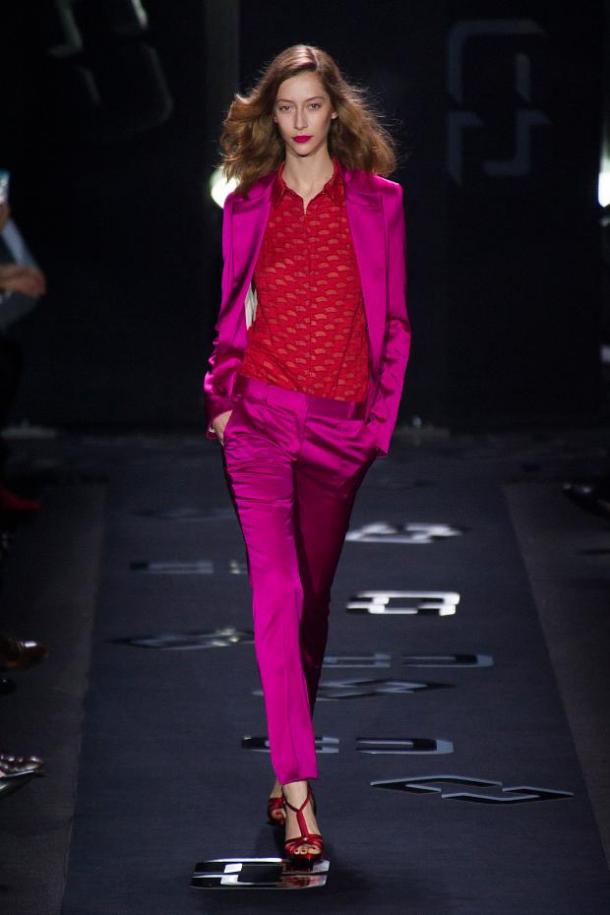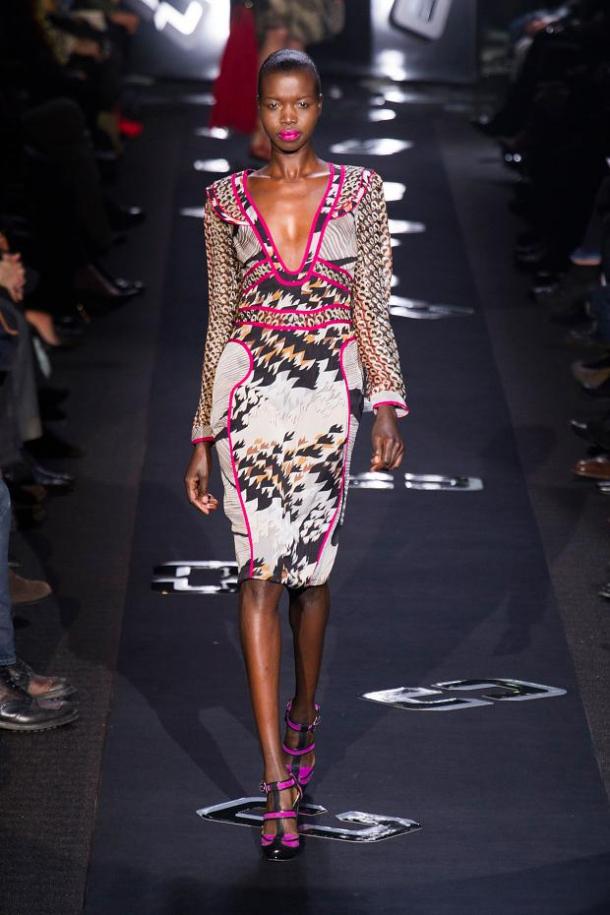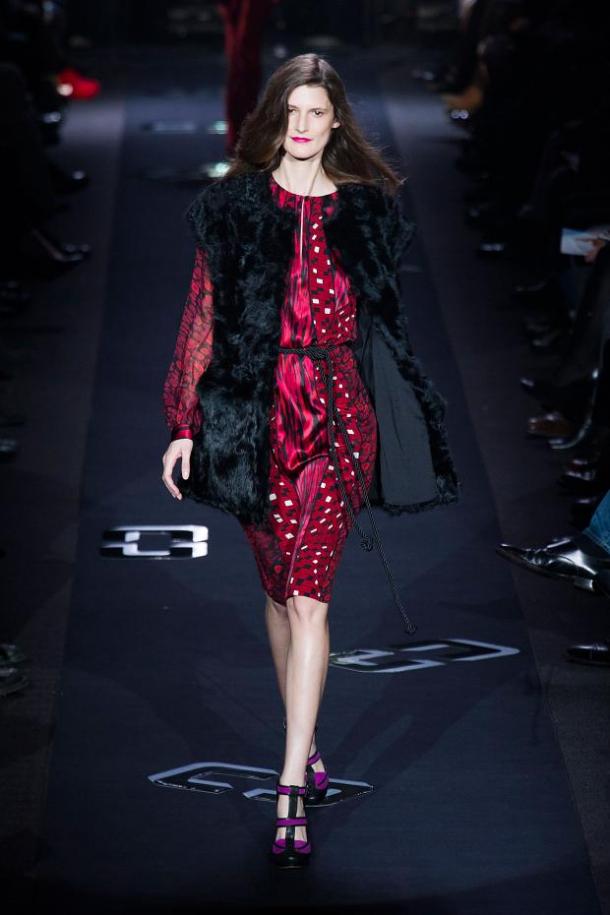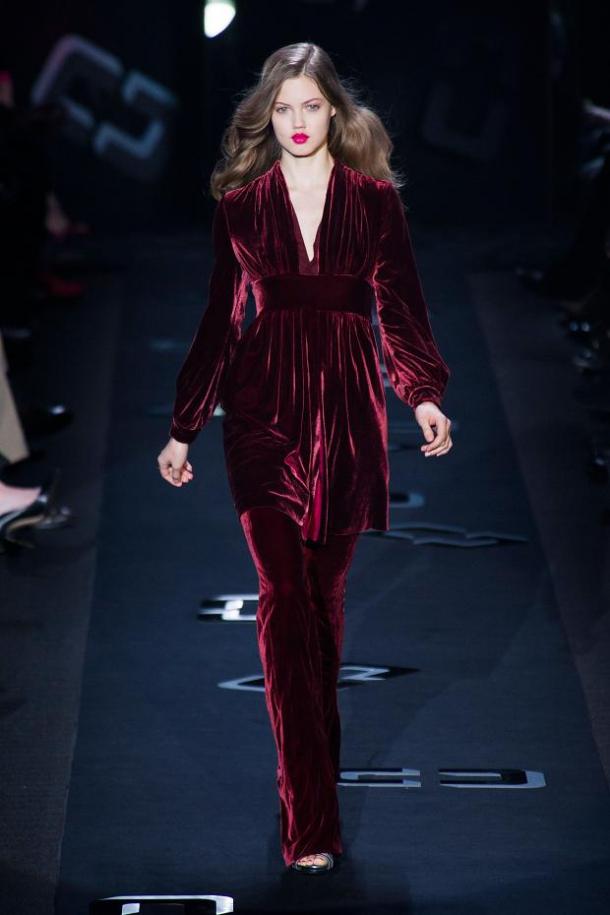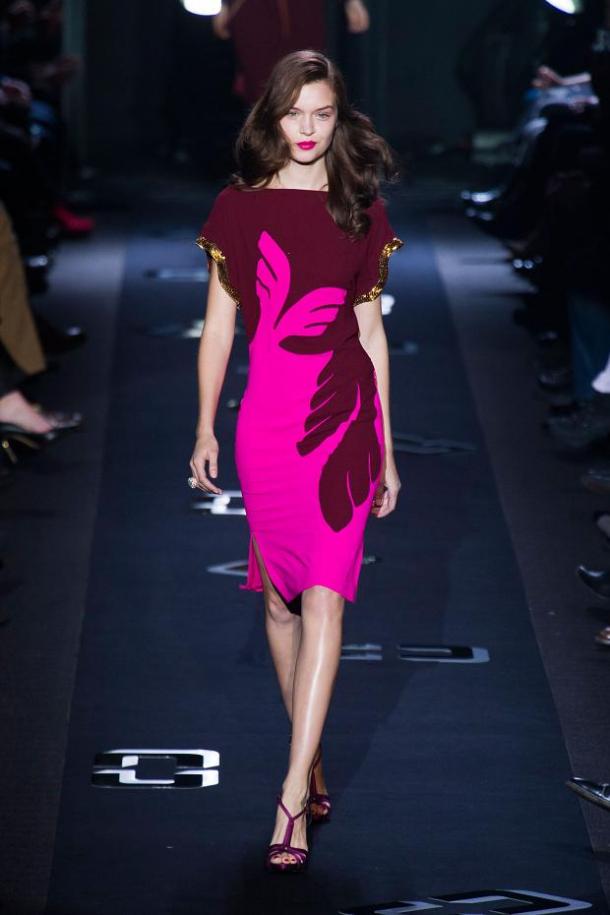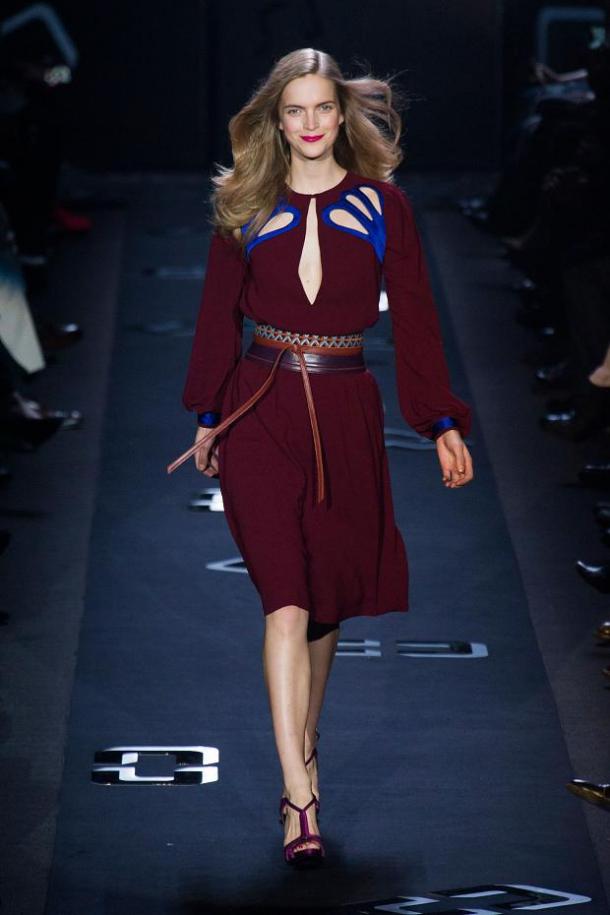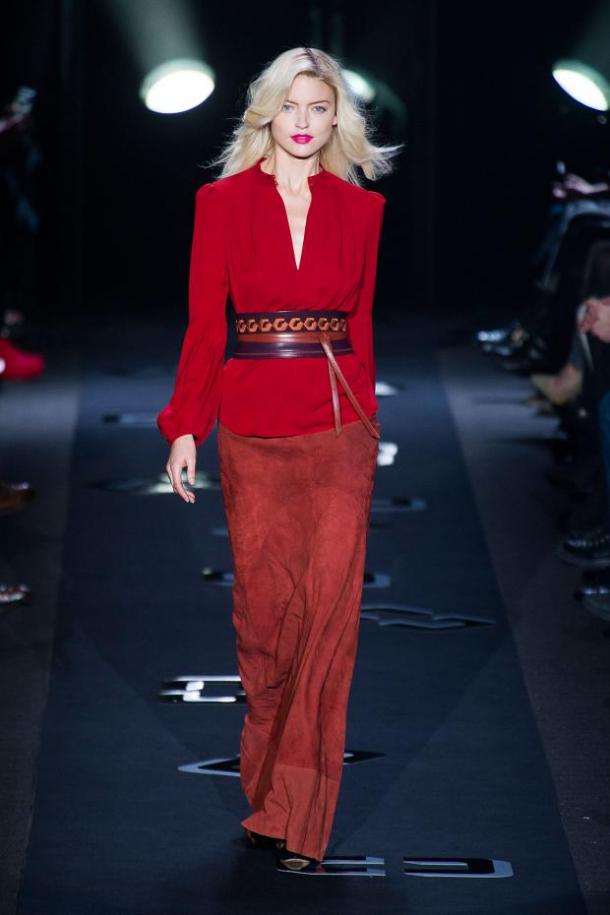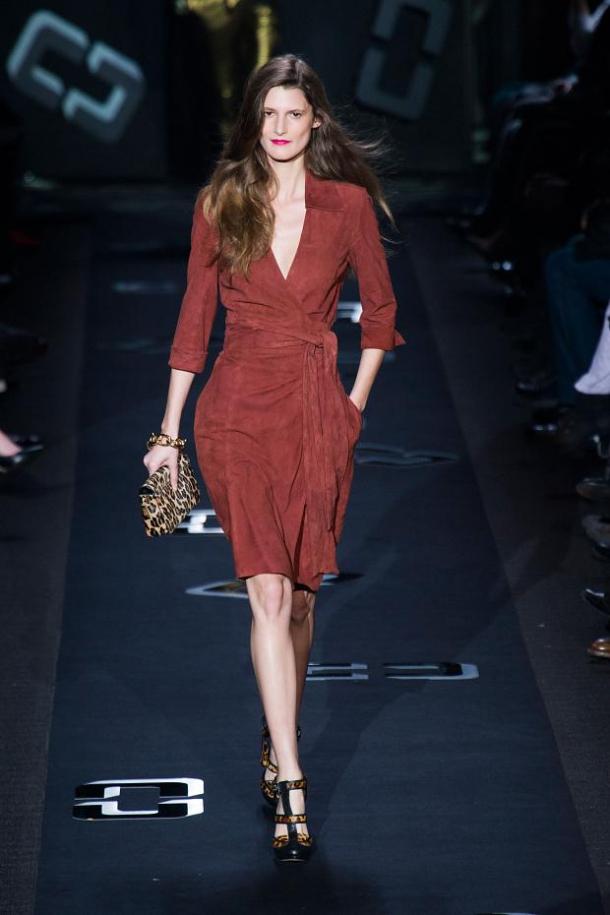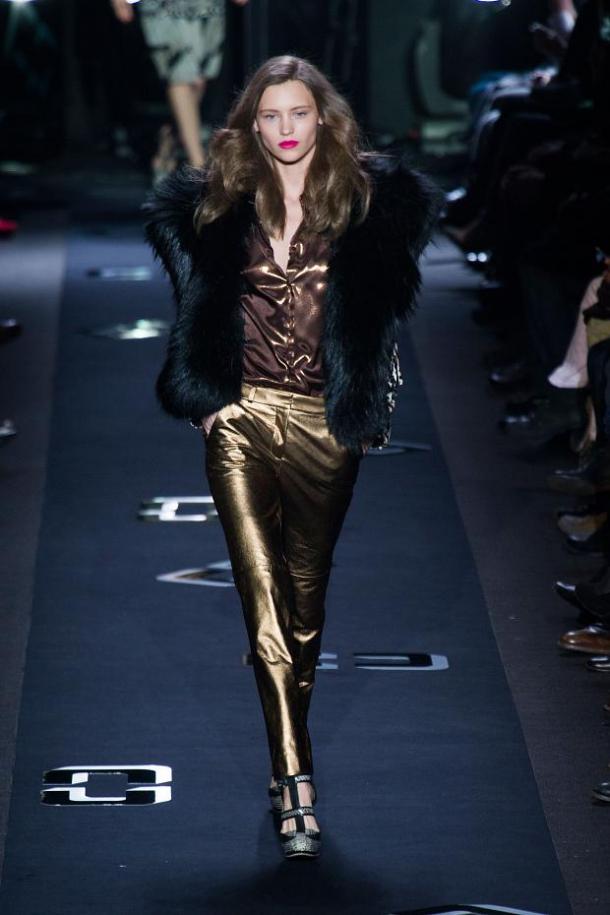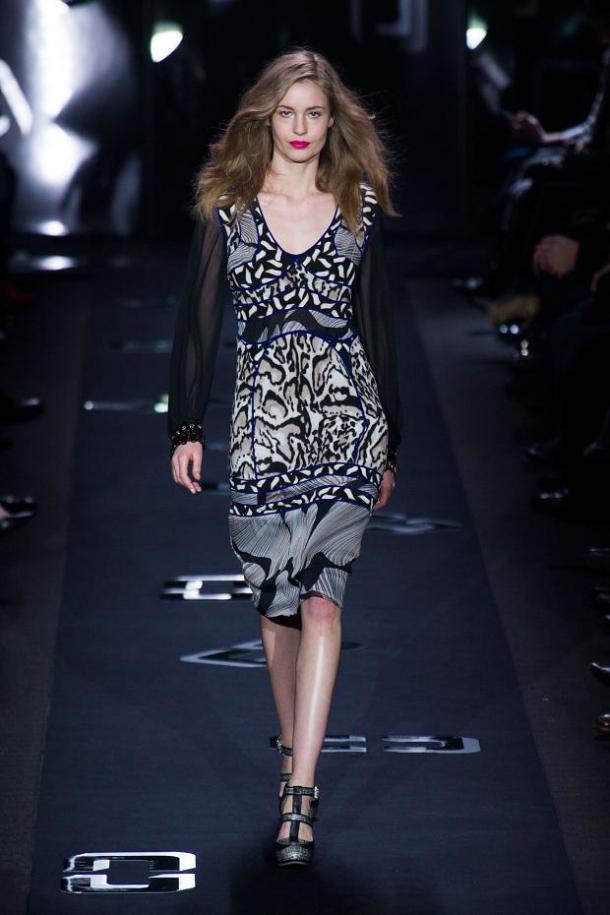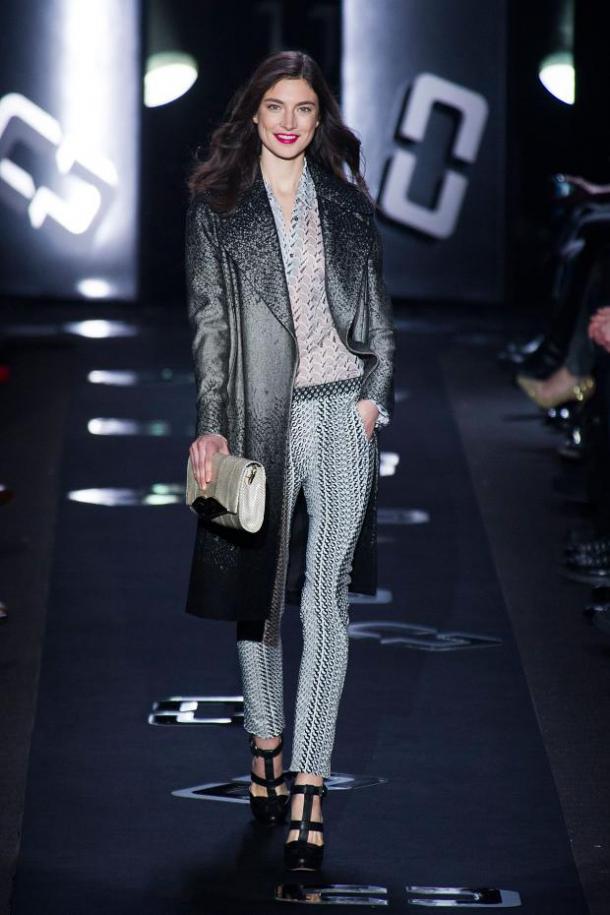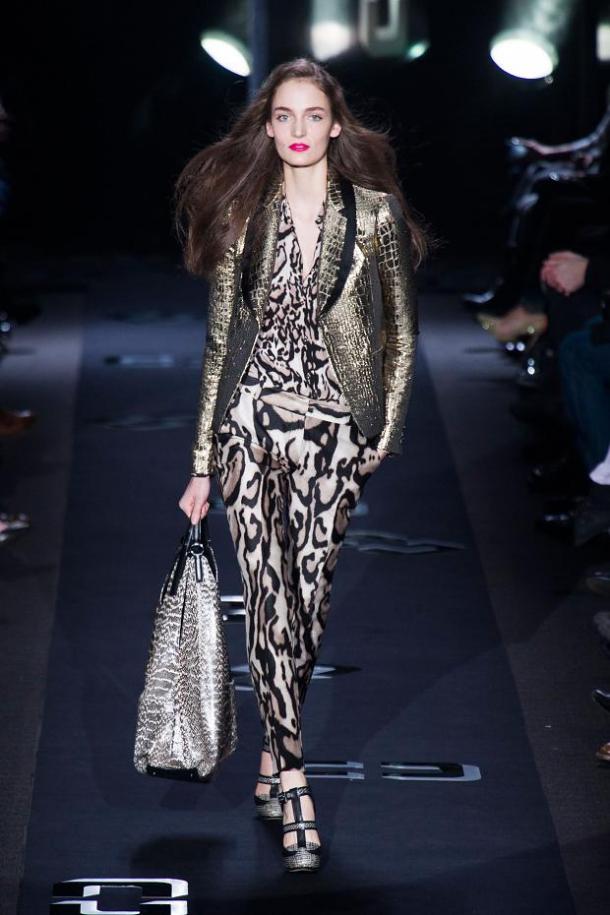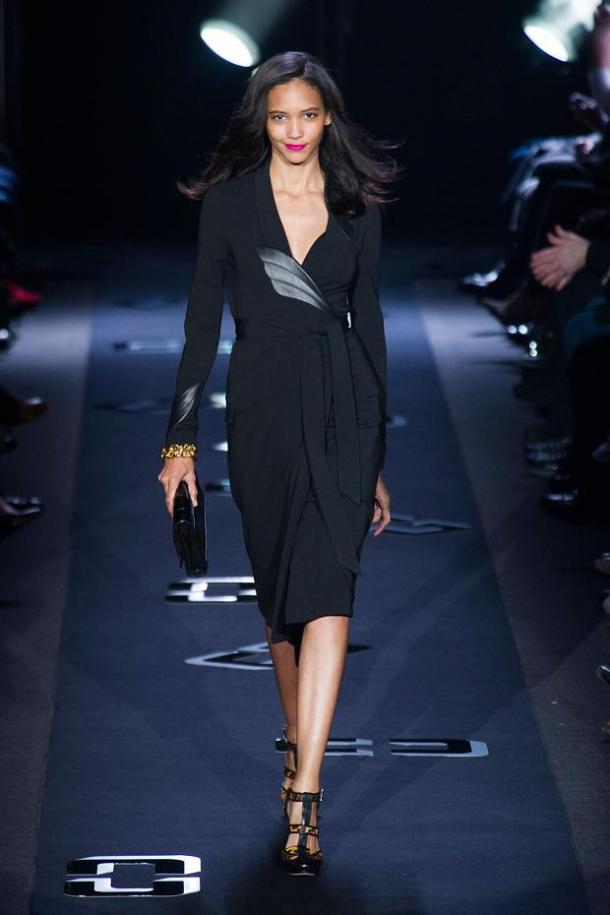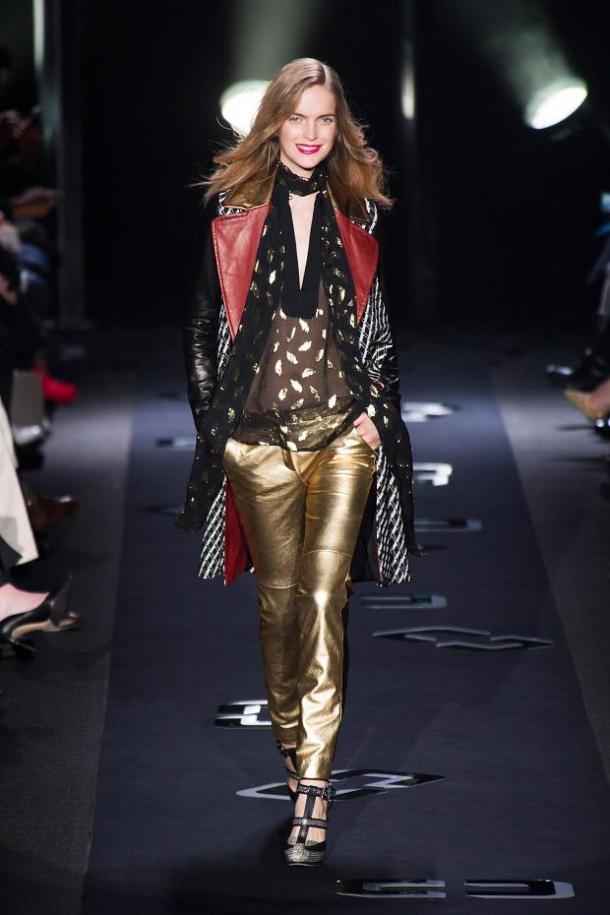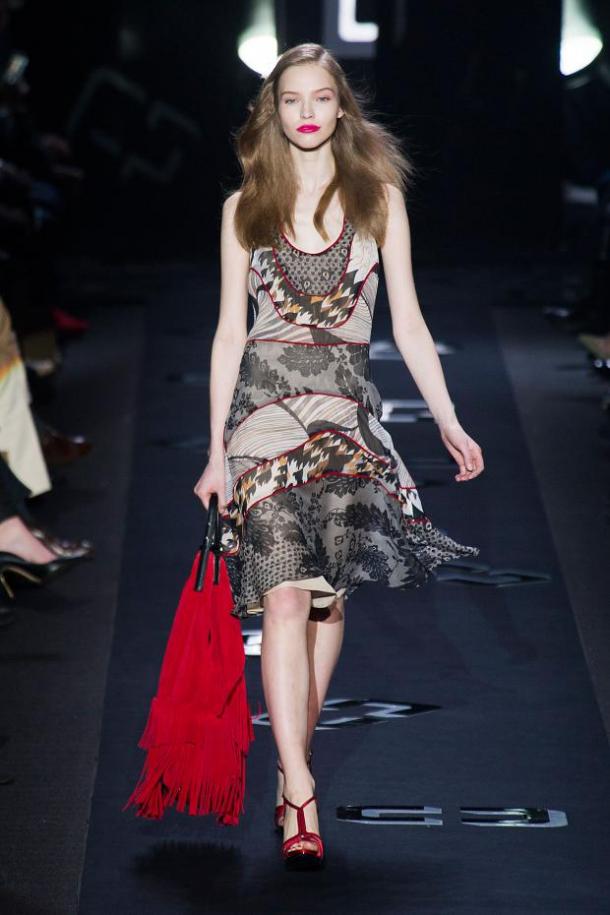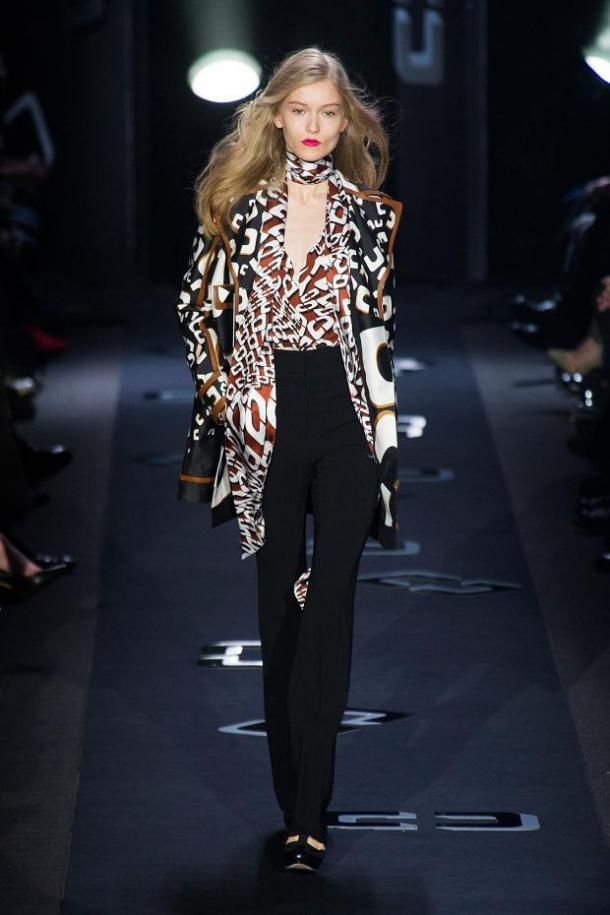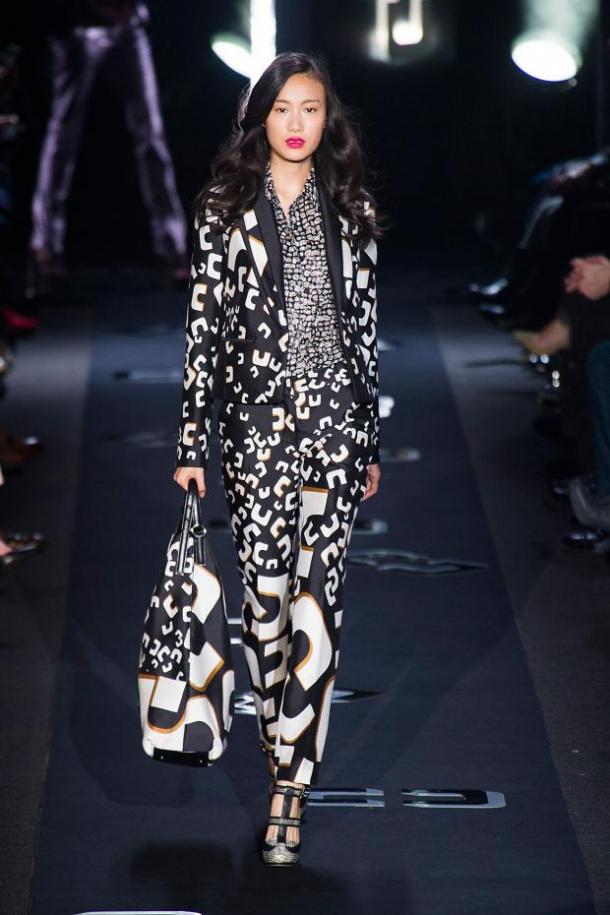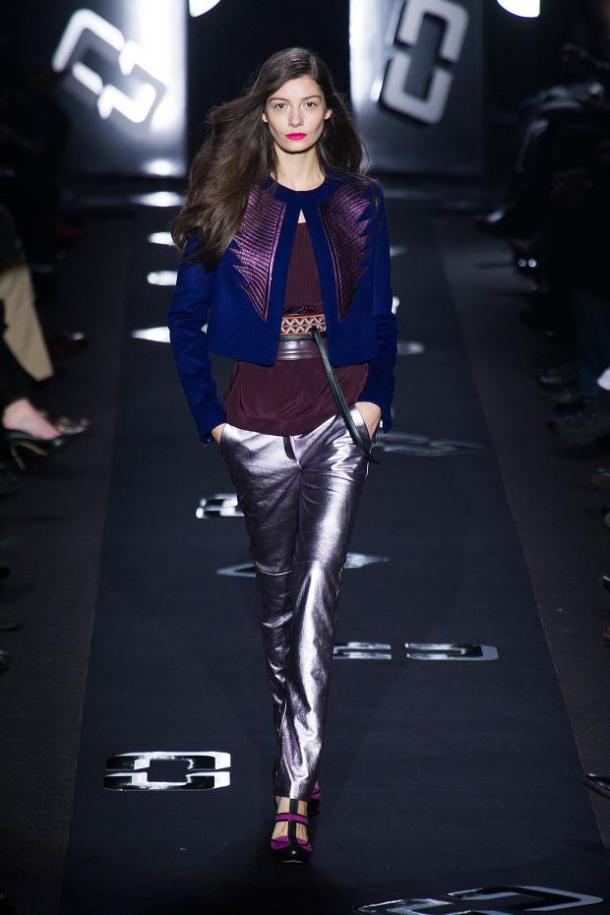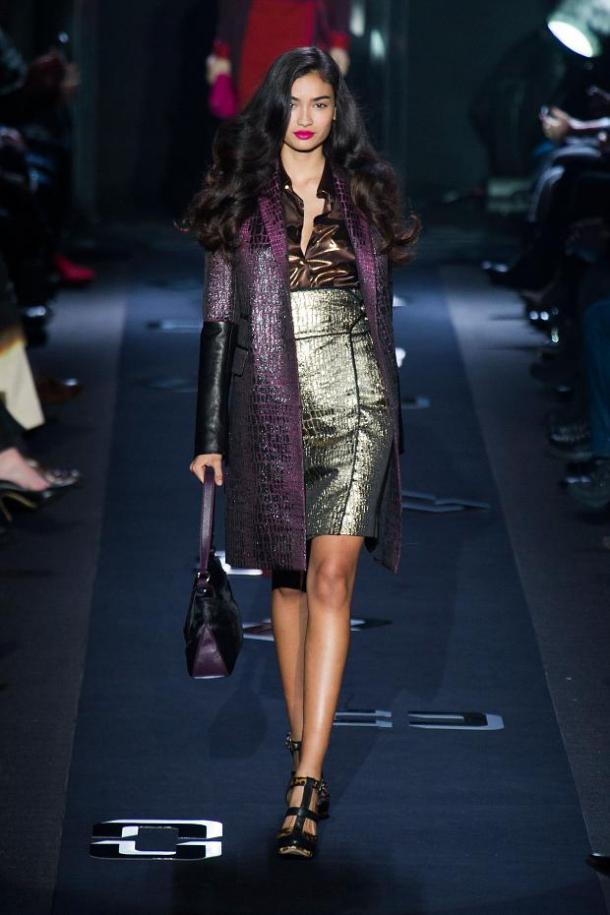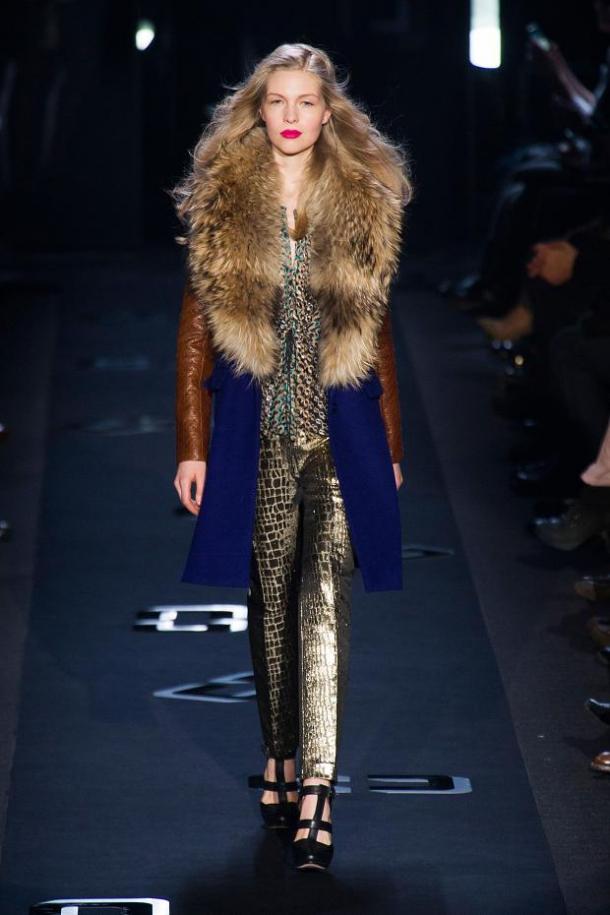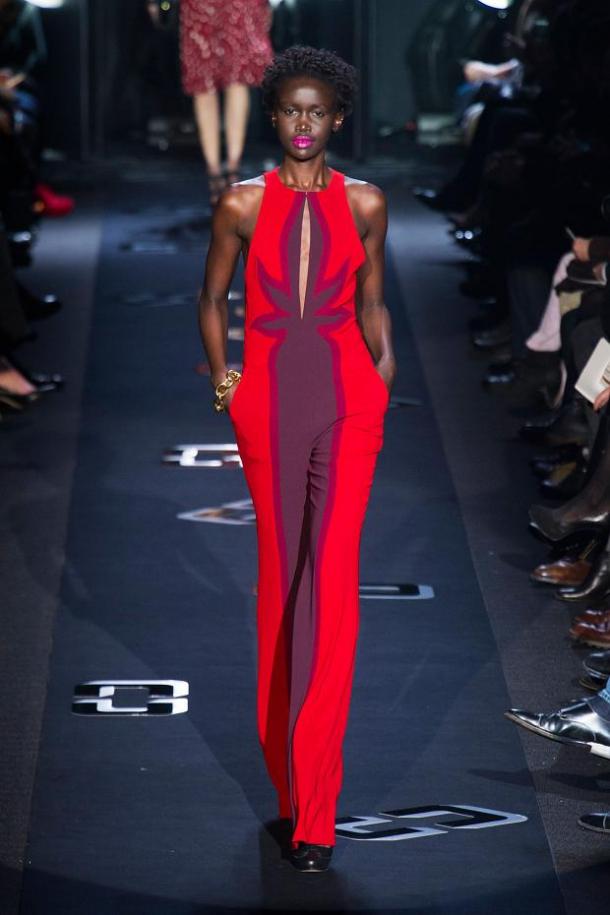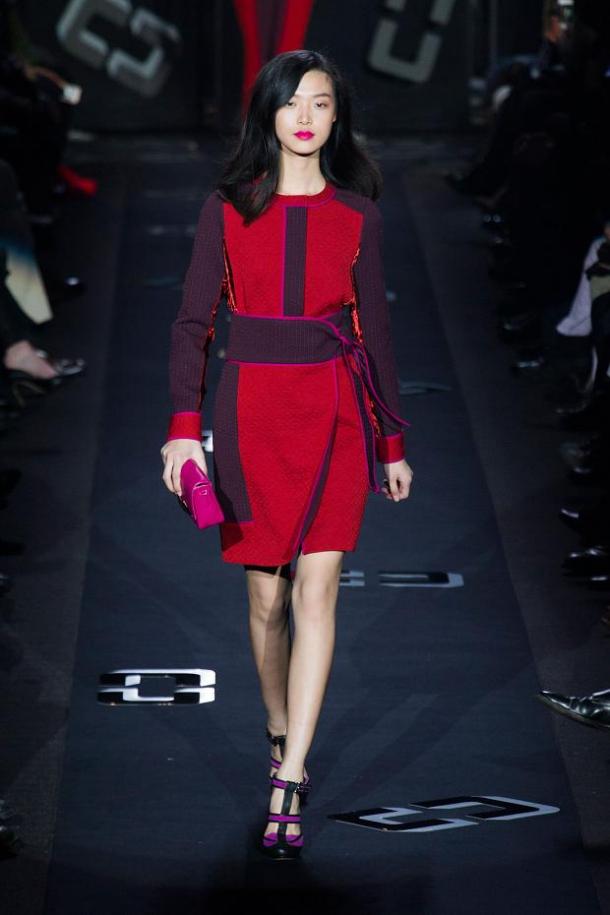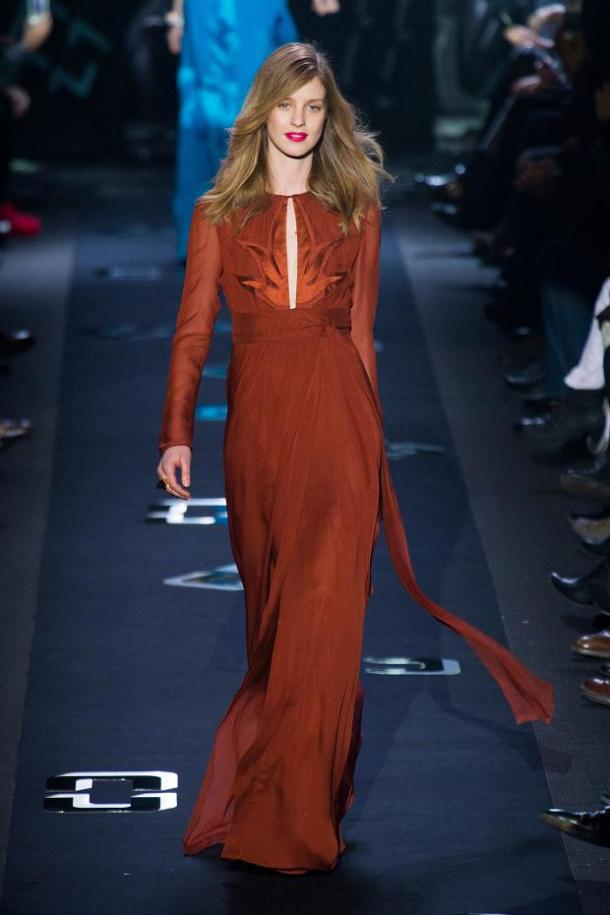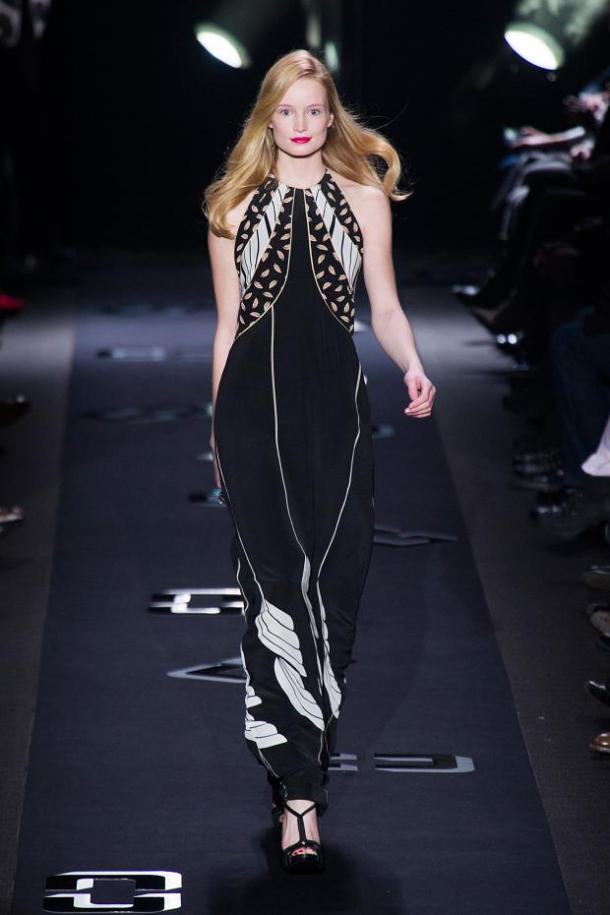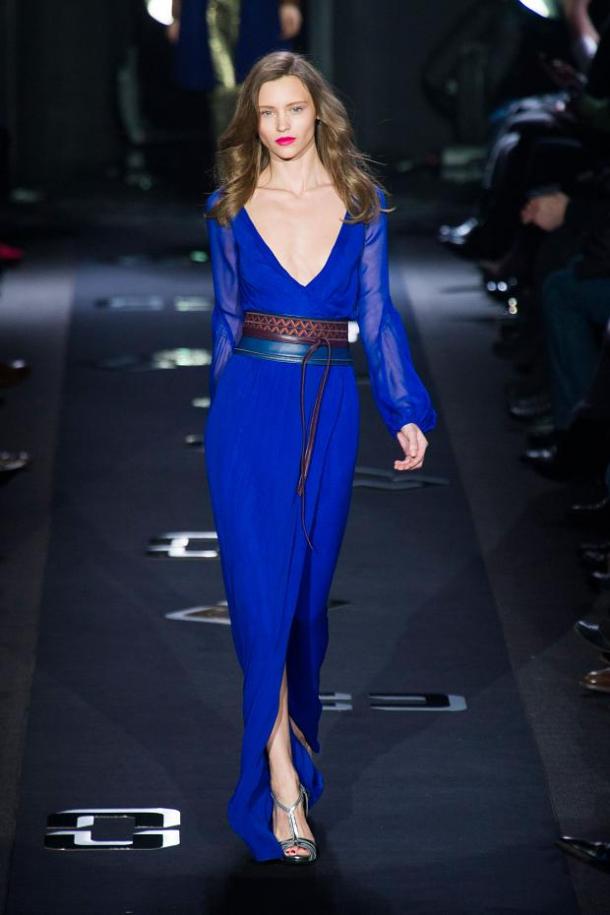 Kara backstage