The unusual idea occurred to the owners of the hotel Huttenpalast in Berlin Silke Lorenzen and Sarah Vollmer.
They took care of everything, every detail thought through.
Now travelers are not afraid of no rain, no frost, you can fully enjoy the comfort of your mobile caravan.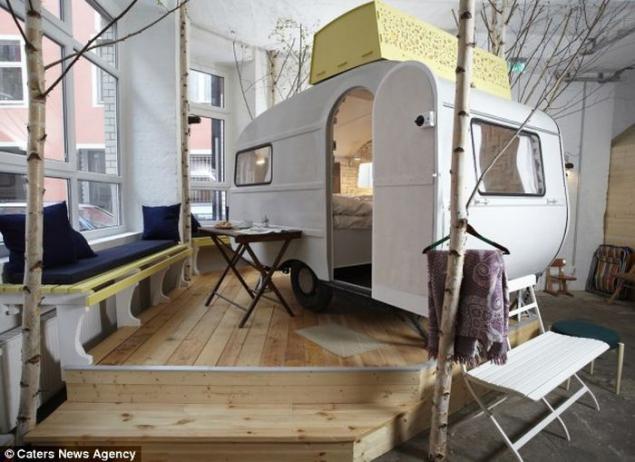 Designers have tried to recreate the classic non caravanning accessories - public open spaces, trees, foldaway furniture. Of course, as far as it can be played indoors. In short, all the creators gave it 100%, and as a result of their efforts emerged a hotel that can be considered as close to the camps free of tourists.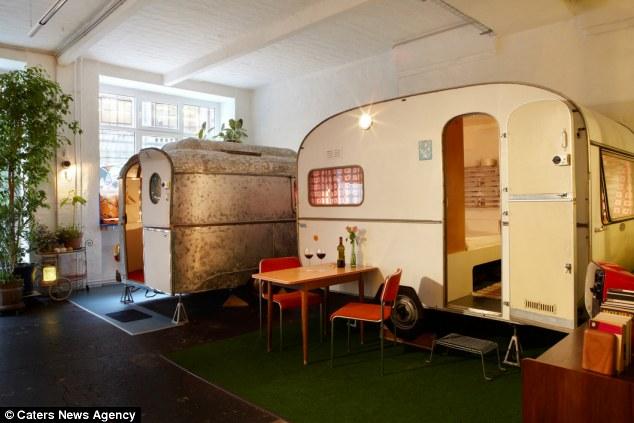 Huttenpalast, which translated from German means "House-Palace", located in the premises of the old factory, where wooden houses placed static and mobile caravans.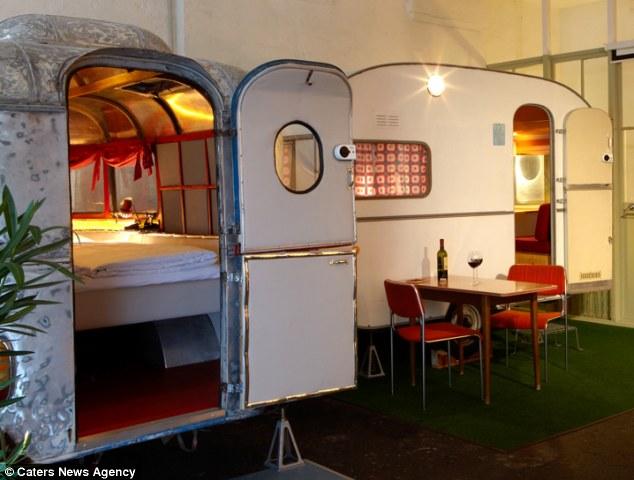 He says one of the owners of the hotel Silke Lorenzen: "We wanted to maintain the integrity of the building and create a comfortable atmosphere for visitors. Thus was born the concept of "room in the room" when in a large room are small wooden houses. But we wanted to ensure compliance with the highest demands of customers, and therefore put more and caravans.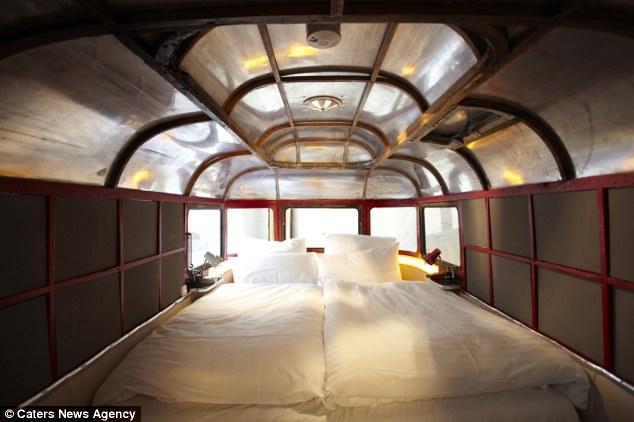 We are deprived of caravans all public facilities and made redecorating each with a unique theme. One of them, for example, looks like a cocoon with wooden interiors, another well lit and equipped with a full-size double bed. The third caravan is surrounded by birch trees, and its inhabitants have a window to the street ».