Part I - here.
Natalie Portman vs Doutzen Kroes
Lanvin dress fuchsia true and actresses in a circle, and among the models. Another 15 months ago beautiful Natalie Portman appeared at the ceremony "Golden Globe" in this autfite, but last week's trend, which is almost half of the year, picked up no less beautiful girl - a model of «Victoria's Secret» Doutzen Kroes. It would seem that one dress, but how differently they portrayed it: Natalie refined and elegant (even with some impressively) and Doutzen more relaxed (as demonstrated by her posture and loose curls). Tastes differ, but Natalie looks much more attractive and noble.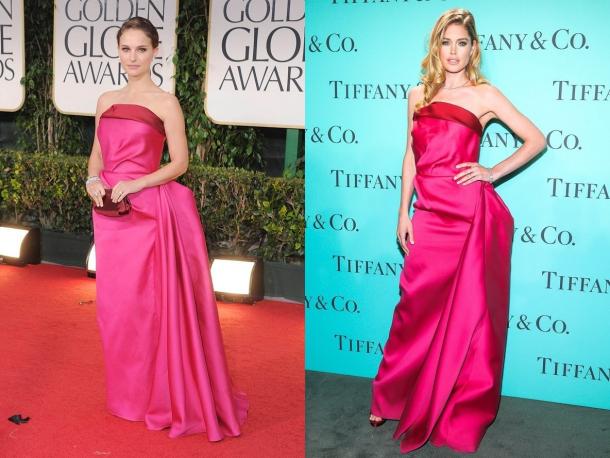 Kim Kardashian Kris Jenner vs
Despite the fact that the cost of scarlet lace Valentino creations up to 115 000 rubles, hardly a mother and daughter one dress for two. Just someone who really wants to look younger and did not spare the money, shopitsya together with the "new generation". After 7 months after Kim appeared in the red dress, her example was followed by Kris Jenner. Of course, for 57 years Jenner looks good, but the figure Kim dress sits perfectly. In addition, Kim has done without clutch, playing on the contrast of black dresses and sandals. Kim wins!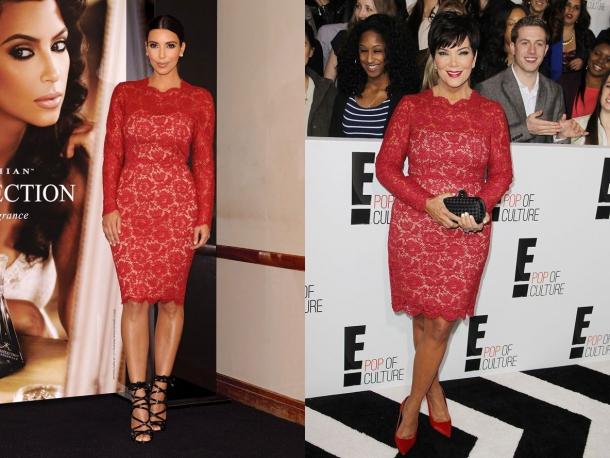 Laura Whitmore vs Rita Ora
Silver suit Gerard Darel each of the girls beat on its own. Laura turned to fashion 90, Rita made autfit more modern thanks to a long coat with a fur collar. If you remove the top, the image will appear Rita integrity than Miss Whitmore.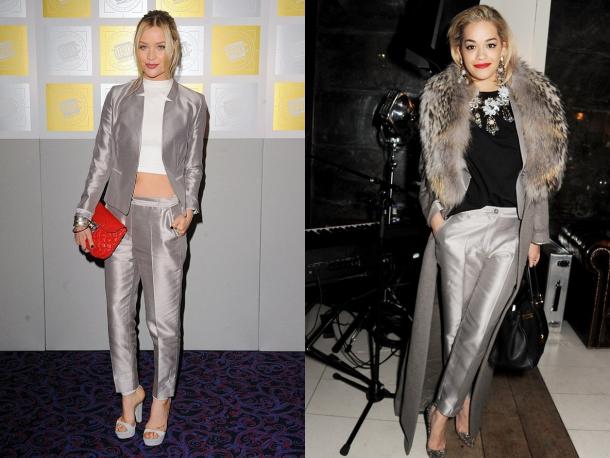 Candice Swanepoel vs Michelle Dockery
No matter how delicious body Candice, slinky dress Peter Pilotto not fit her as Michelle Dockery. Porcelain skin, dark hair and red pumps remarkably in tune with the original printovannym outfit.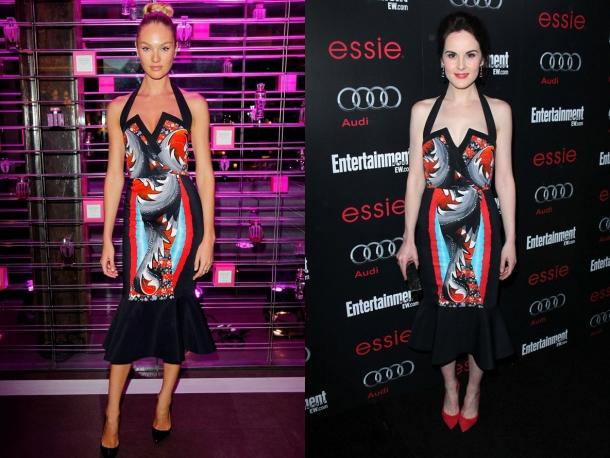 Miley Cyrus vs Frankie Sandford
Disney star style icons against Britain: who will win? Respond to this question is quite difficult, because you can hurt the feelings of both those who are for tough style of life will give, and those for whom a simple casual design - the best solution for every day. One thing is clear - not pants.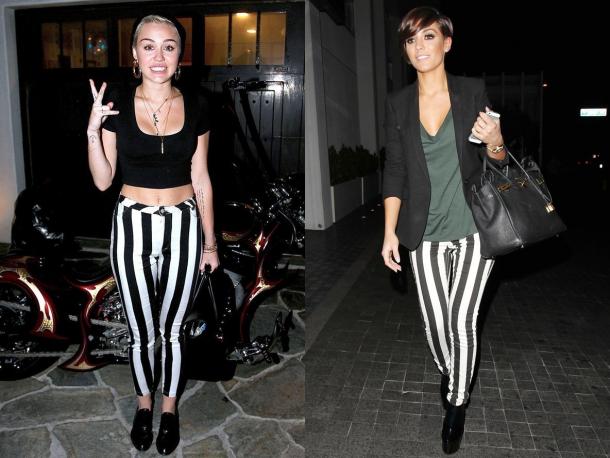 Emily Sande vs Jennifer Lawrence
Reveal the winner in this battle easier than ever. Of course, Jen. Her skirt and sits better, and underwear is not translucent (and this, at least not moveton).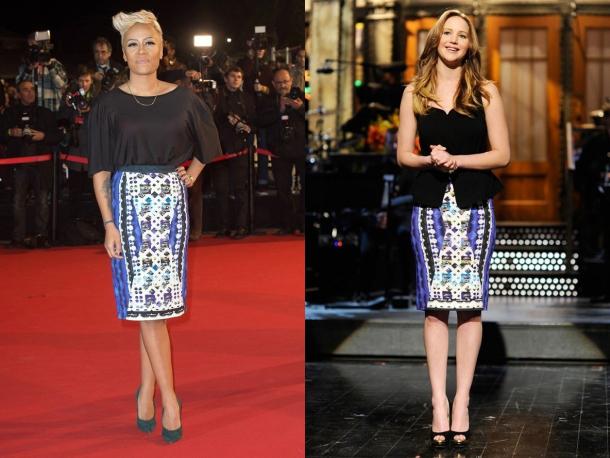 Kat Von Dee vs Kristen Stewart
Both the bow could be considered a good, but a bit more interesting it beat Kristen Padding your dress with a wide belt.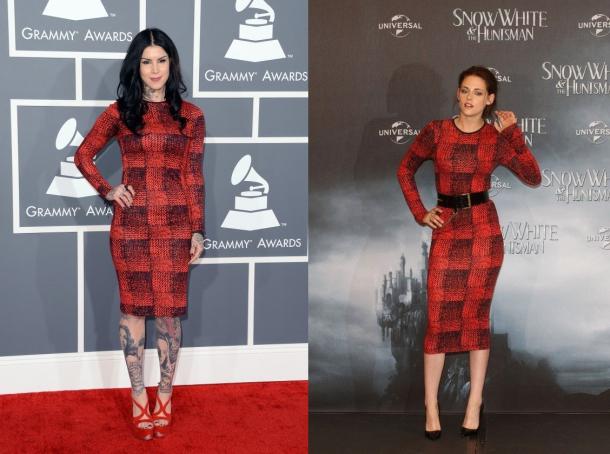 Christina Aguilera vs Eudoksi
Not the best way (and indeed the period) in the life of Christina, but one of the best outputs girl Ludacris. Although there is possible to argue, because despite all the "pros" and "against" it should be noted that Aguilera picked up a good and successful strap shoes.
Miranda Kerr vs Beyonce
Stella McCartney blazer is not made for such a simple clothing, like Miranda, but Beyoncé perfectly compensated "trendy damage" yellow seed pans, white top and mini shorts. I think it is obvious that won the Queen Bee.
Kanye West vs Rihanna
Recently, Rihanna does not think about the choice of clothes. Where the men's department, and where female - it is of no concern, hence such absurd images.
Karruche vs Kim Kardashian
Chris Brown's ex-girlfriend, comforted him after breaking up with Rihanna, much slimmer Kim. And no wonder, since Kardashian position and high-heeled shoes from Jimmy Choo her contraindicated. Here willy-nilly, you give victory Karruche.