Dark shades ... Sometimes I love them.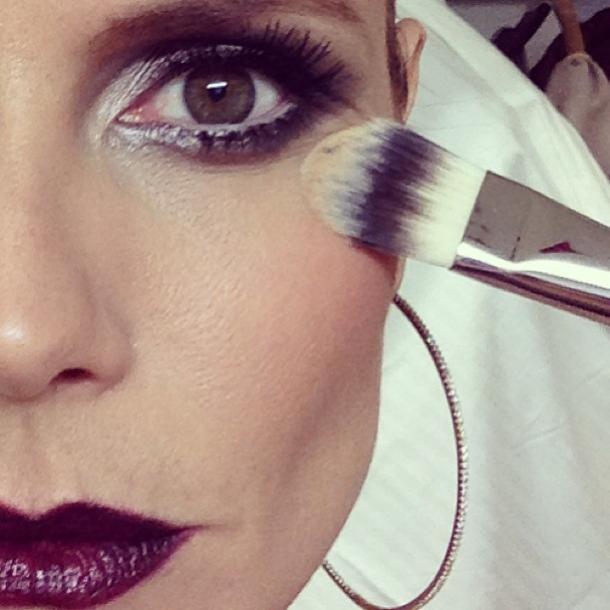 It's time to plunge into the 12th season of the show "Podium"! Today we broadcast together with our guests - Kate Bosworth. See us at 21:00 local time.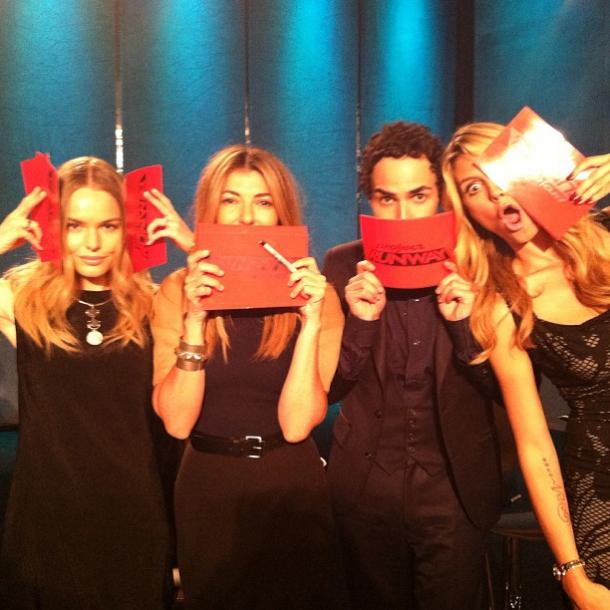 I feel a huge burst of energy. Very happy that the project "Podium" nominated for «Emmy». GO, TEAM!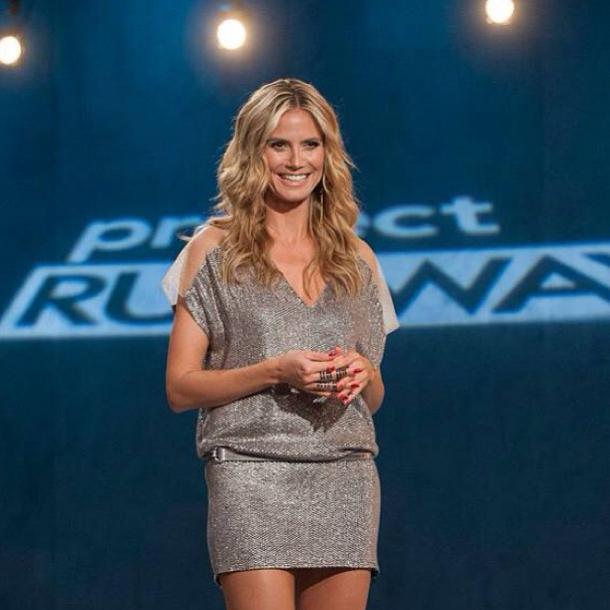 Only a few weeks in Europe will start selling fragrance «Shine Blue». This smell evokes memories of pleasant moments spent on a tropical beach. Hurry up to buy, and not miss the bus!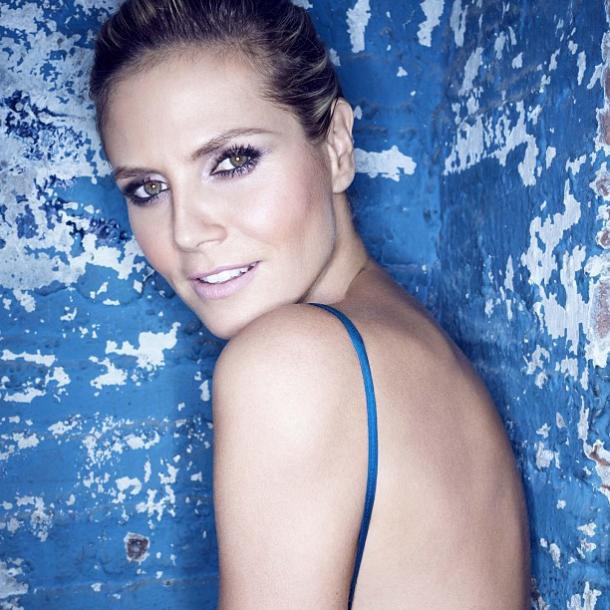 Smile!
In an advertising campaign Astor Cosmetics I was offered the role of Bond girl. It's funny and entertaining at the same time!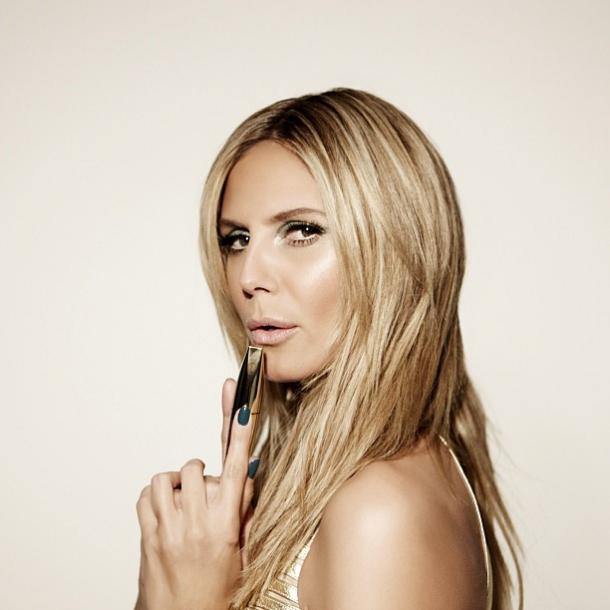 Illegal hold: Heidi on the background of advertising «Project Runway».
My clothes are already lined up and ready for the 12th season of the show «Project Runway».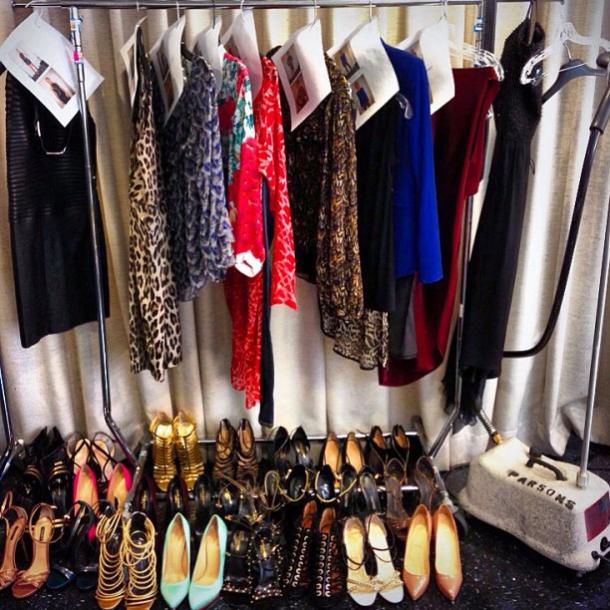 Heidi at the Museum of Modern Art «MOMA»: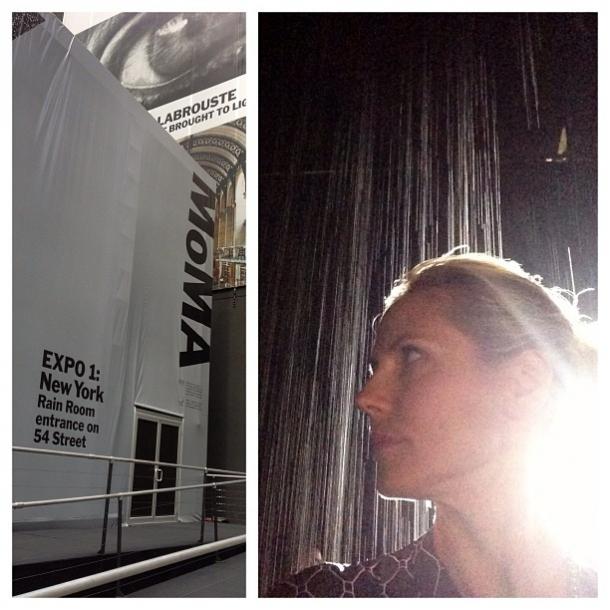 Took the children to the Broadway production of Spider-Man ... but as you can see, I was there all the more interesting :)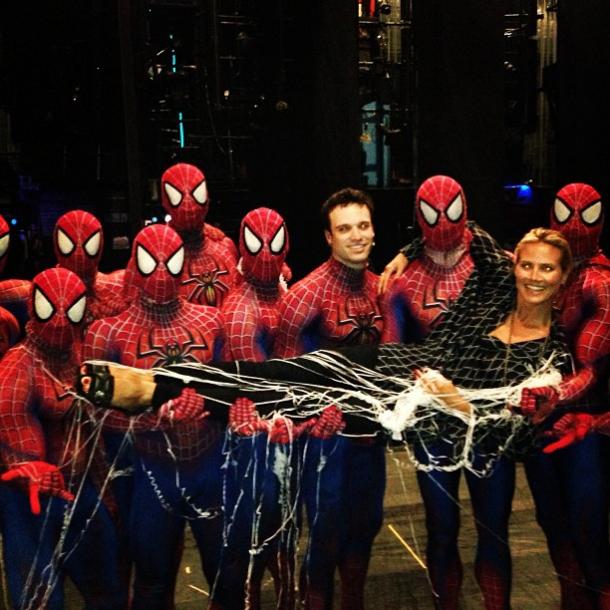 Heidi and Tim Gunn on the set of advertising "Podium": they suffered in pain and thought that something so happens ...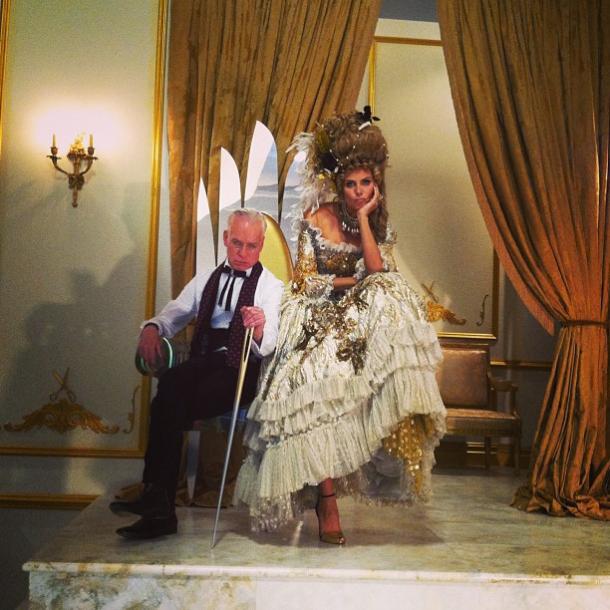 Try on a wig from «Hair Wizard».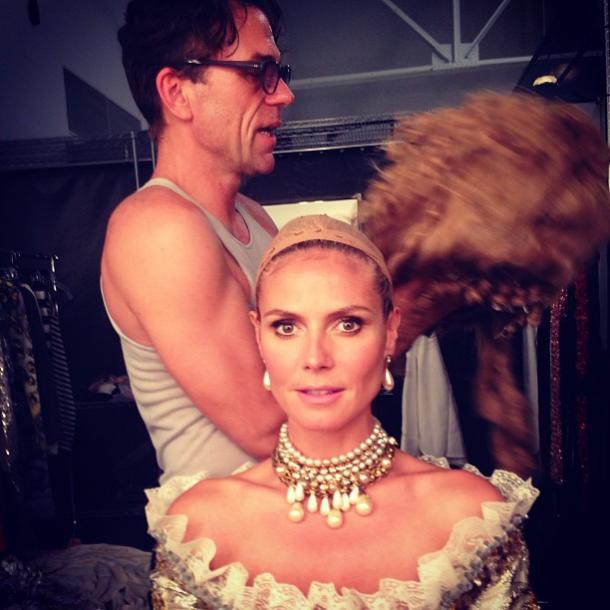 Tim, tell me, whose beautiful wig?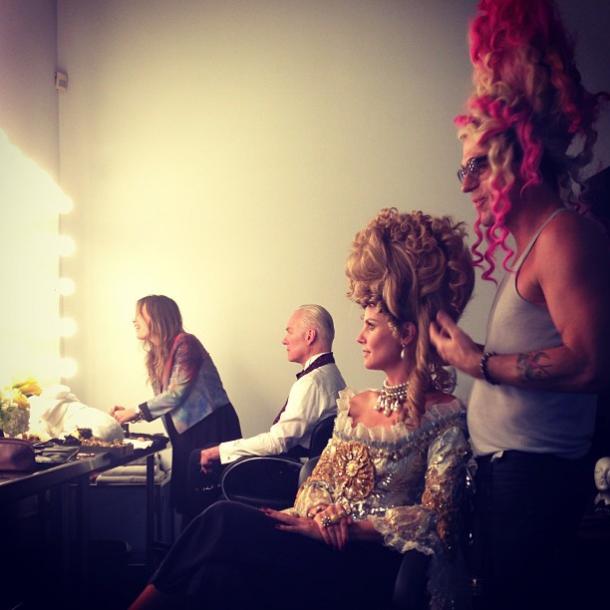 Vizazhistka Linda prepares me to close up the project "Podium».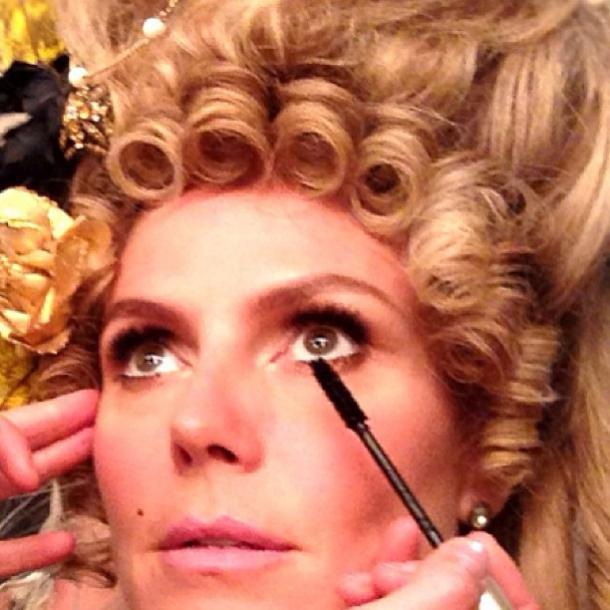 Bahama Mama.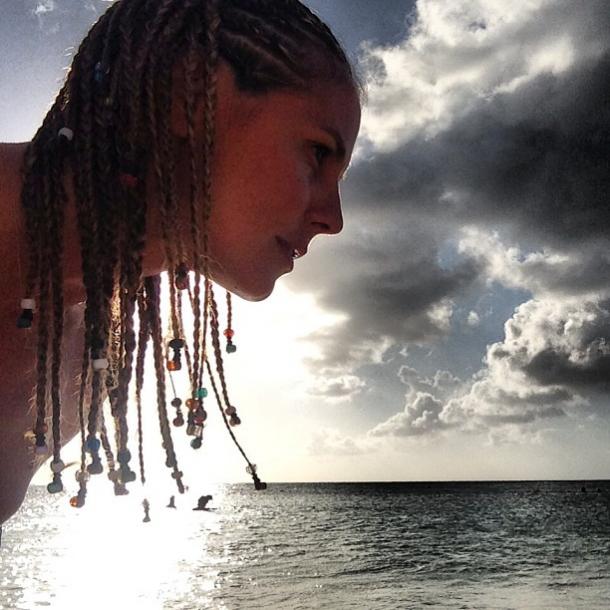 Bahamas pigtails.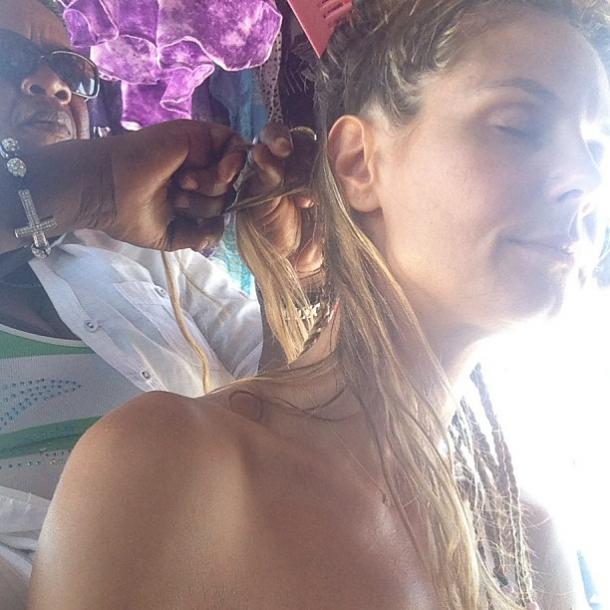 Room with ocean view ...
Happy July 4th to all and sundry!
Thank you for another beautiful day in paradise.
Oh!
I love my new sandals «NewBark».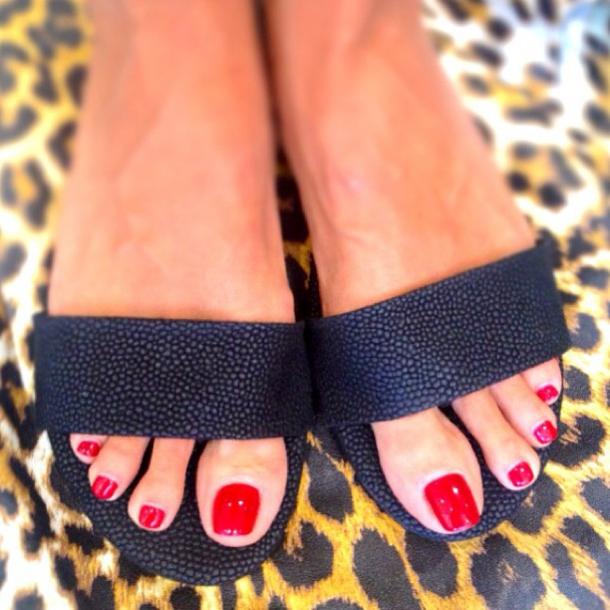 I can not decide what I like - braids or curls # volosyposlekanikul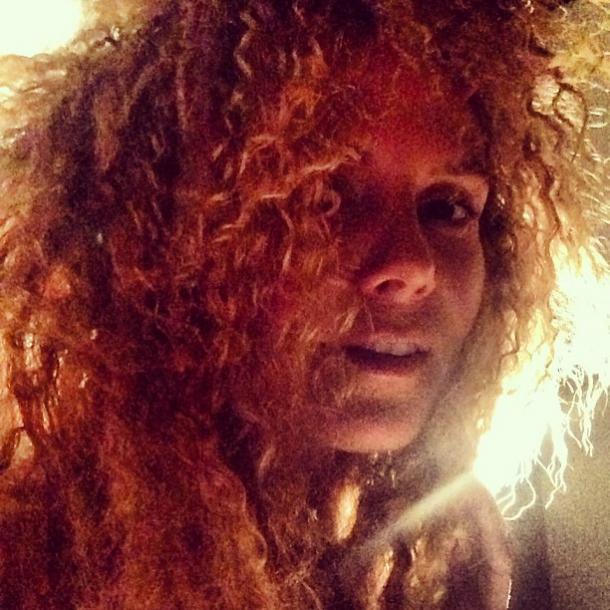 Twitter Heidi Klum: twitter.com/heidiklum