Future 2014 promises to be extremely rich in interesting film premieres. Confirmation of this - a lot of photos from the shooting that the paparazzi managed to make over the past 8 months. Fans of bright reincarnation and spectacular costumes directors have prepared a special surprise, the details of which are kept in the strictest confidence, but already declassified first photo. We offer a look how actors and actresses are lucky more than others, and whose heroes can become not only examples of artistry, but also get a good response for the superb special effects, interesting costumes, correctly applying makeup and unpredictable impressed by what he saw in the next year.
"Maleficent": Angelina Jolie. Premiere date - March 14, 2014.
The most ambitious transformation has been preparing us luxurious Angelina Jolie, visited last weekend «Disney's D23 Expo», and spoke about his frightening, but at the same time attractive heroine Maleficent. This, with horns, dressed in rags and also knows how to fly, we have not seen it yet. "Maleficent" is the first Disney film adaptation of a filmography of Angelina's directorial debut, and the work of Robert Stromberg, who worked previously as an artist on paintings "Avatar," "Alice in Wonderland" and "Oz the Great and Powerful." Originally chair director had to take Tim Burton, but because he refused, studio urgently find a replacement.
By the way, in our country, as well as Robert, there is one little bonus - the film will be released in Russia for a few months before the world (where the premiere is scheduled for July 2) and possibly in Russia Angie with perhaps a third visit.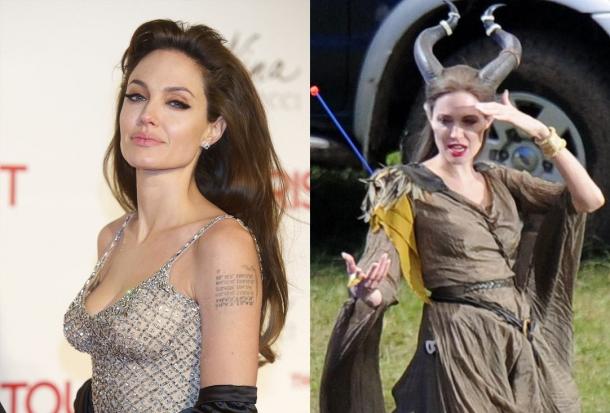 "Guardians of the Galaxy": Glenn Close. Premiere date - July 31, 2014.
After a three-year hiatus Glenn Close returns in a great movie. Strong role, such as the one and forced to leave her on vacation (see. "Albert Nobbs"), she left for "dessert", but the adaptation of Marvel comics studio called "Guardians of the Galaxy" chose as the "main course." The role of the mythical superheroine Nova Prime for 66-year-old actress is something new, but I doubt that it will cope, it is not necessary, because in spite of the absence of the "Oscar" on her account, she was a six-time nominee with a pretty impressive list of successful kinoobraz.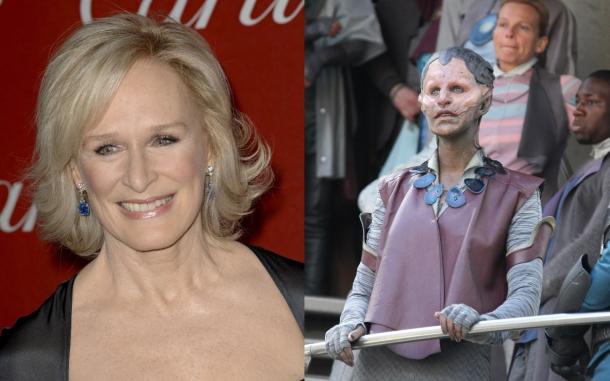 "Jupiter Sunrise": Channing Tatum. Premiere date - July 24, 2014.
Movies expected by the Wachowski brothers priori. Masters of their craft, they always know how to make a relatively small budget "candy". Vivid examples of this "Matrix" and «V for Vendetta." About the same, we promise to "Jupiter Sunrise", starring roles in which she performed Mila Kunis (she is Jupiter) and Channing Tatum. For this role, Channing has agreed to perform all their own stunts, repainted the blonde, grew a beard and changed smoothly ironed suit at least presentable. By the way by "this role" means a cross between a warrior elf and wolf.
"X-Men: Days of Future Past": Jennifer Lawrence. Premiere date - May 22, 2014.
Young, but has already received the "Oscar", Jennifer Lawrence continues to mutate in Mystic. This blue miracle was recognized by the 18th of the 100 greatest villains comic book version of IGN, so play it doubly interesting. Jennifer first appeared in this manner in 2011 and gladly agreed to the continuation.
"Limousine": Chris Pine. Premiere date - March 21, 2014.
This is not James Kirk from "Star Trek" and not handsome Franklin of "This Means War" is yet nameless hero in the sports an orange suit and a beard like an old man Hottabych. The film, by the way, already has a final and irrevocable called "Limousine».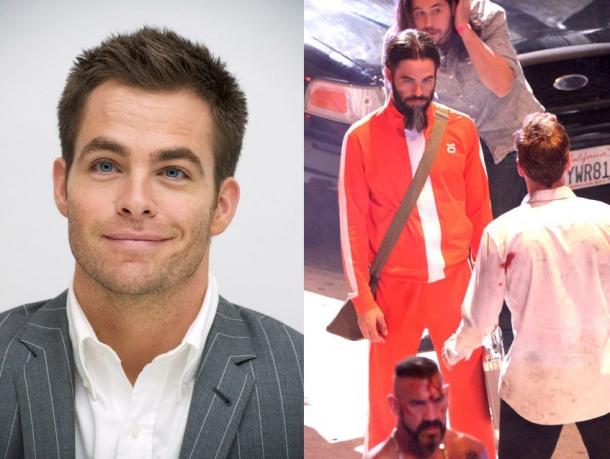 "St. Vincent de Van Nuys": Naomi Watts. Premiere date - 2014.
At nonsense "Movie 43" Naomi Watts has not stopped: the actress suffered further. In the comedy "St. Vincent de Van Nuys" all so delicate and airy Naomi plays a pregnant prostitute. Comedy in Hollywood each time becoming more and more shameless, but from this audience waiting for something else, because in such a cast of seasoned comedian Bill Murray and such Laughs-veselushka Melissa McCarthy. The truth can immediately upset - takes the whole thing Ted Melfi, who was the director just not very funny and not really sad shorts. But look at Watts in this role still curious. Even without any special effects, superhero costume and make-up of a significant transformation.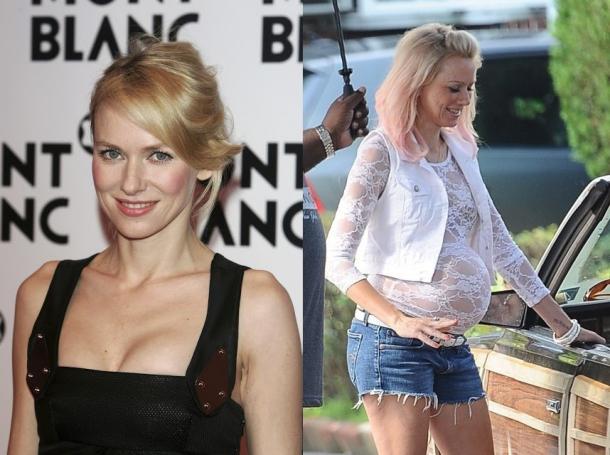 "The new Spider-Man 2": Jamie Foxx. Premiere date - May 2, 2014.
In 2014, Spider-Man will have hard times, because his opponent will be the powerful Electro. On the role of the main villain approved Jamie Foxx, whose career after "Django" is obliged to fly up.