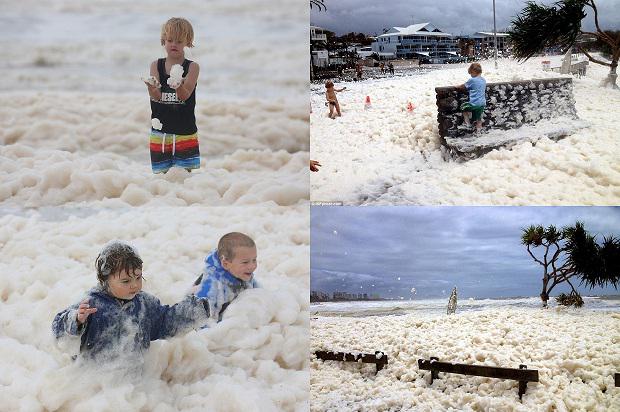 Sea foam 3 meters covered per night Beach and its neighboring streets of the resort town Mooloolaba, in Australian state Kvinslend.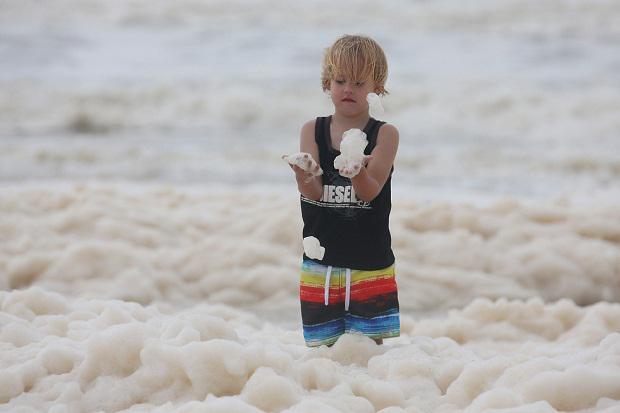 Residents were able to observe an unusual phenomenon: the level of foam in some places is 3 meters, reaching the second floor domov.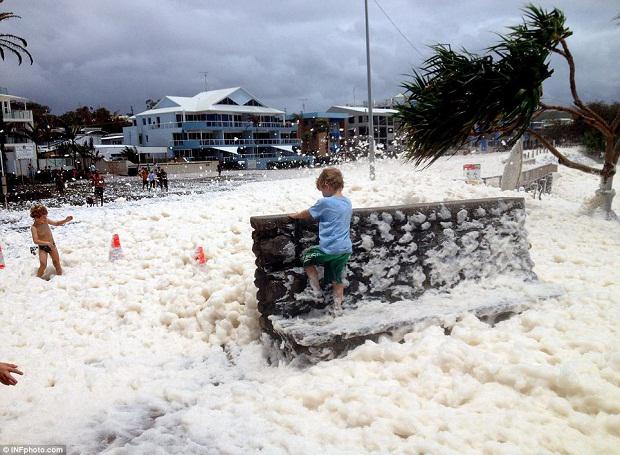 Residents and visitors to Mooloolaba rushed to the shore, to dive in the foam and photograph natural wonder on the memory. According to doctors, sea foam poses no threat to lyudey.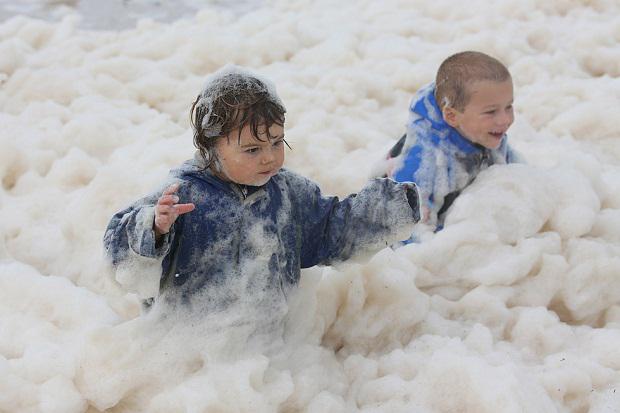 Experts say that the Pacific bedrooms because of the coincidence of factors - active in the area of ​​livelihoods of plankton and tornadoes that struck the Queensland in the mesyatse.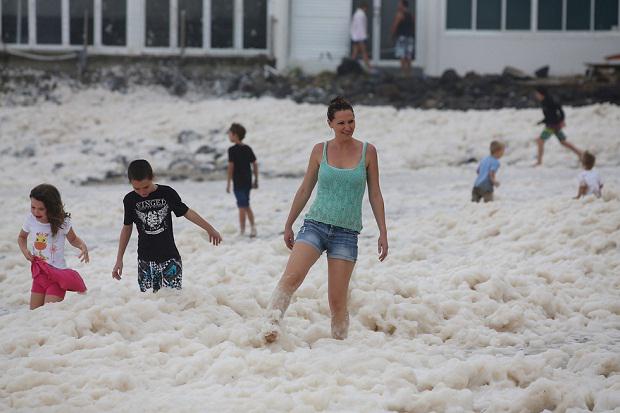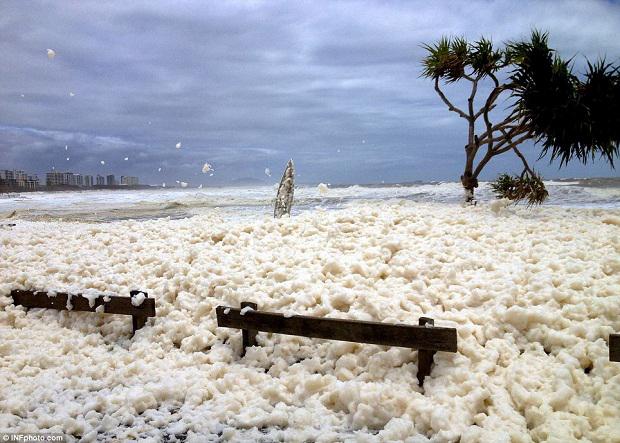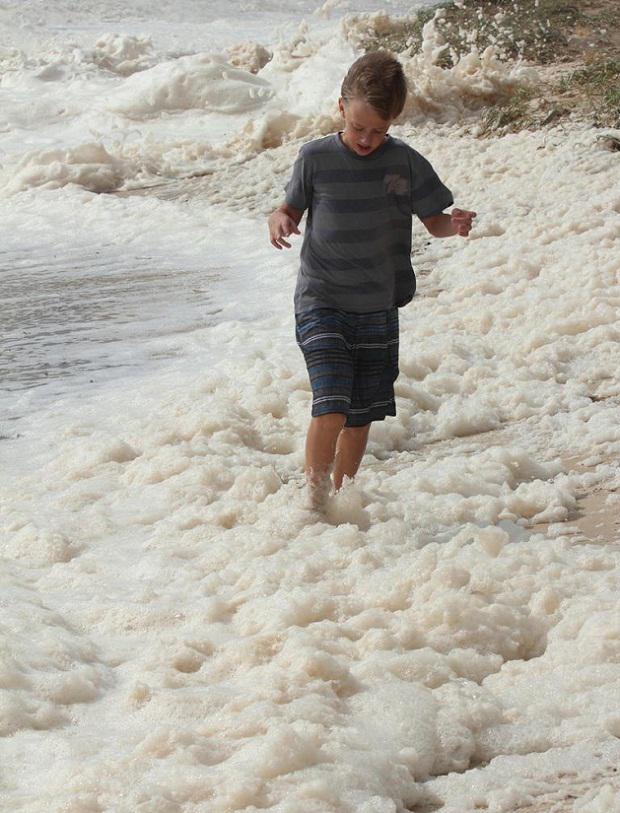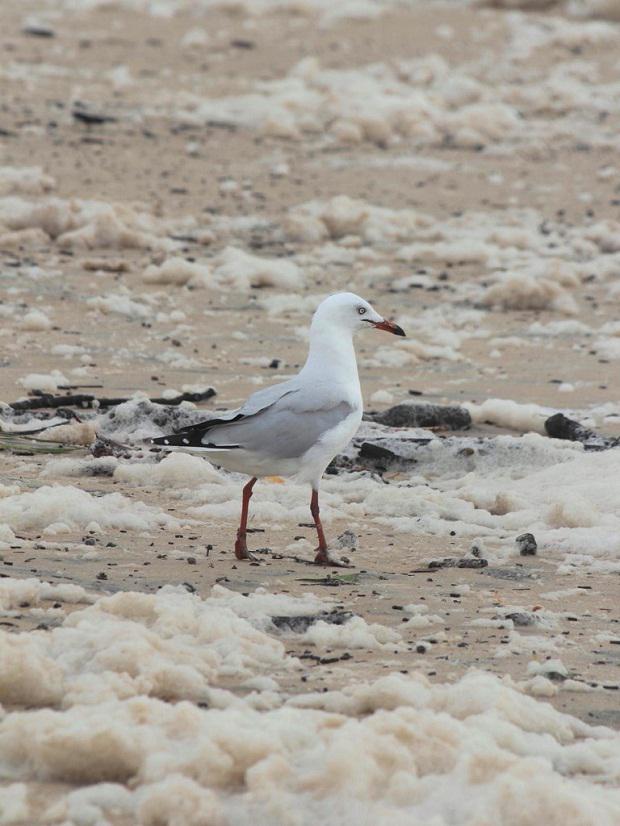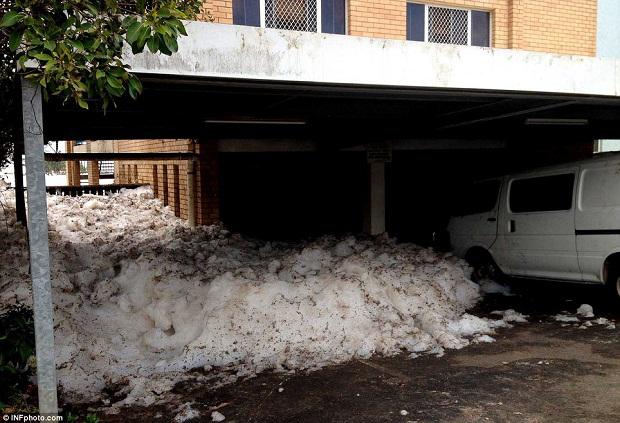 Source:
mirfactov.com/