This park is located in the Chinese city Chenzhuang, near Beijing. Originally intended to do something like Disneyland. But because of differences in the cost of the park, the construction freeze. Now this place has only locals and photographers who have their photos displayed in this mysterious place.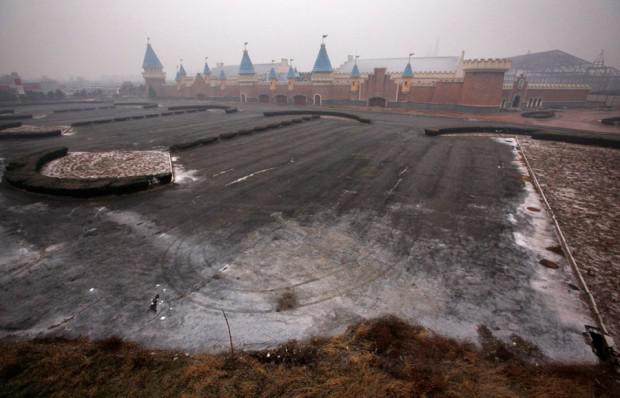 The place where originally wanted to make a parking lot for visitors parka.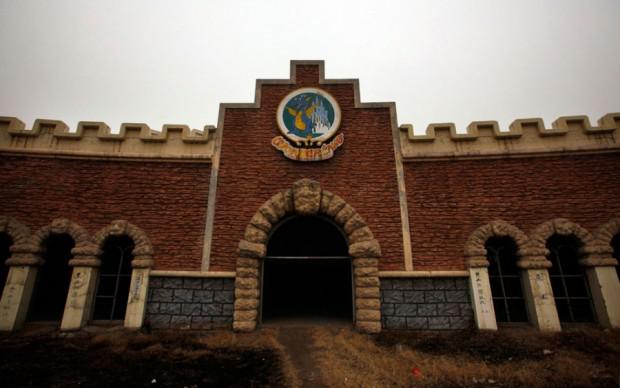 Main entrance. Something like gates zamka.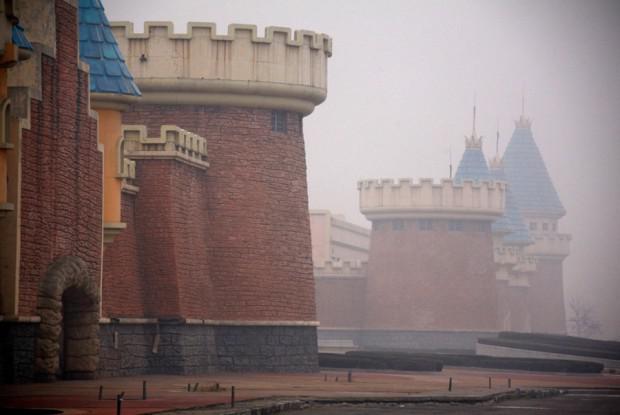 Here is a very interesting picture. Made in thick fog, which gives this place some zagadochnost.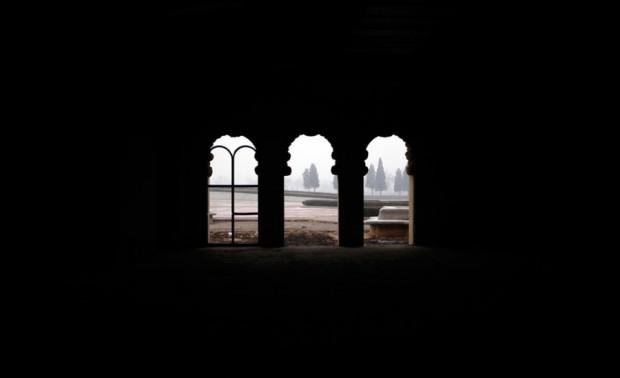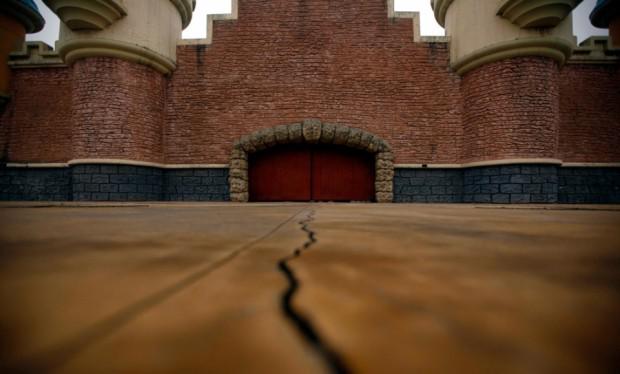 Over 13 years of inactivity, many buildings in the cracks. You have to be ostorozhnee.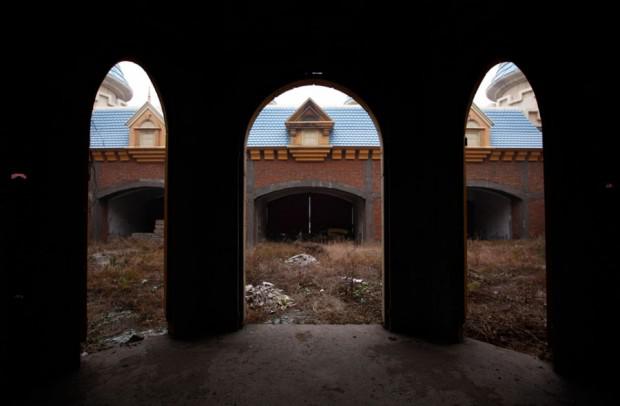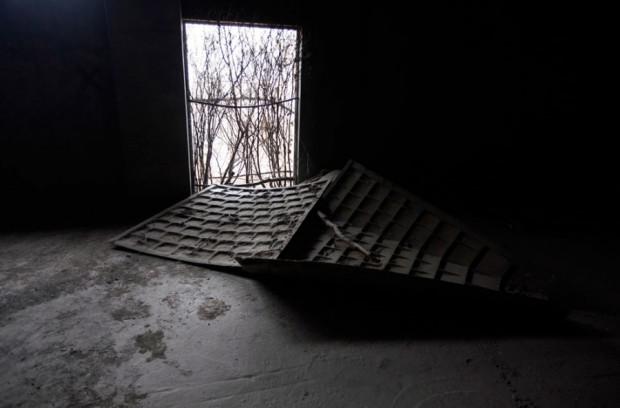 Construction would resume in 2008, but again did not succeed ... 59,576,968
Farmers work around parka.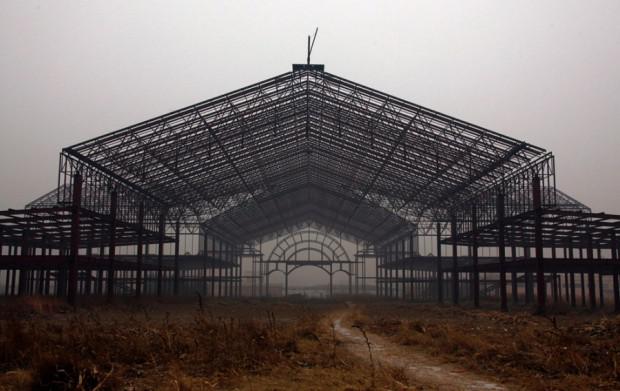 Iron frame one of zdaniy.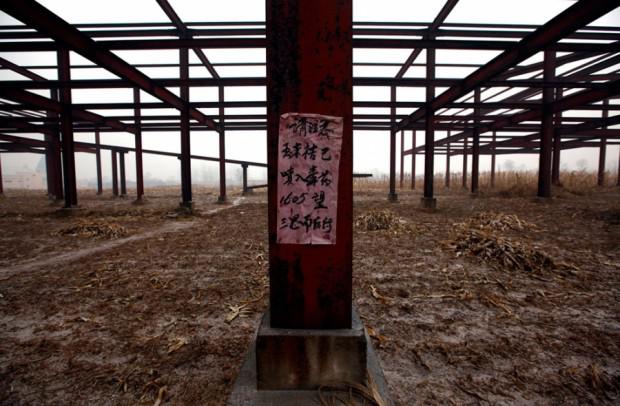 Warning that the park be abandoned and there opasno.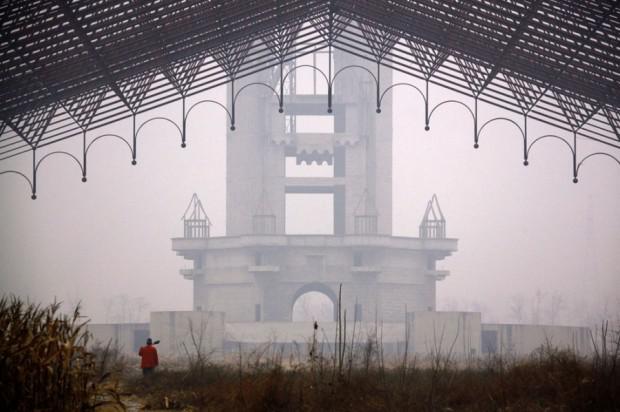 Farmer walking on rabotu.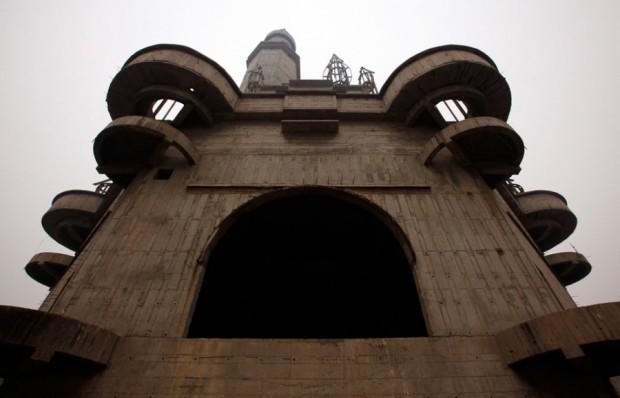 And it could get very wonderful amusement park ...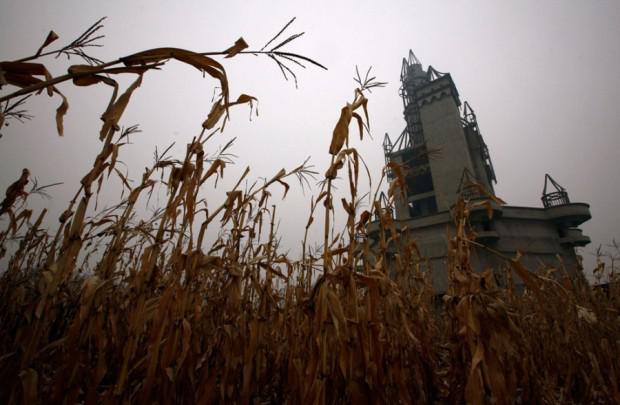 Source:
mirfactov.com/