Another device that Apple has shown in San Francisco became the new iPad Air. Novelty was 20% thinner than its predecessor, weighing only 454 grams, and the thickness of the frame is reduced by 43%. The device has a Retina display with a diagonal of 9.7 inches and a 64-bit processor A7, and a new integrated graphics processor in the 72 times the GPU performance of the first iPad, released 3 years nazad.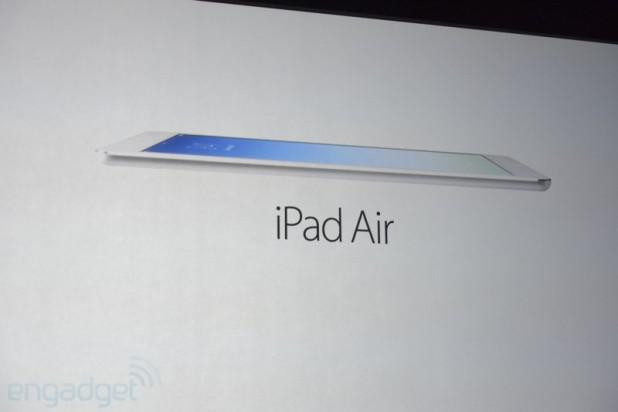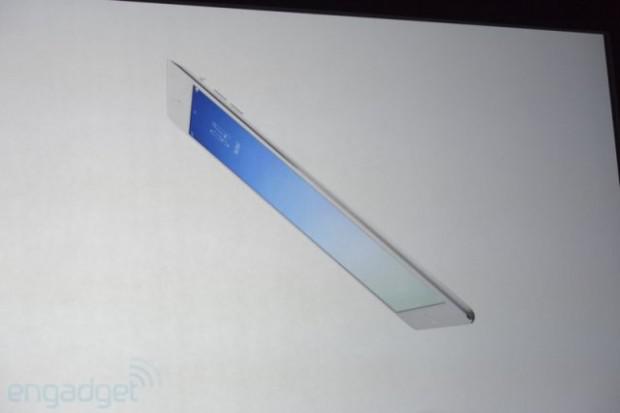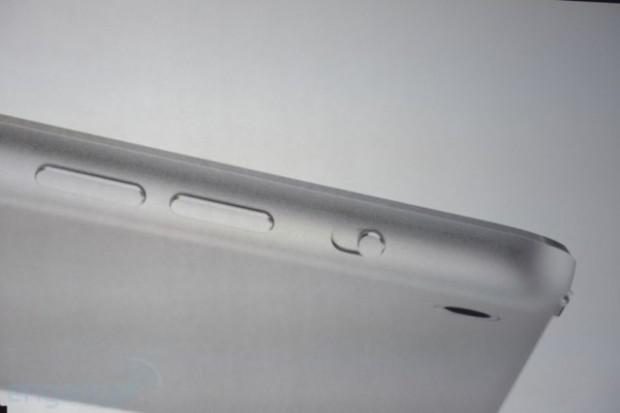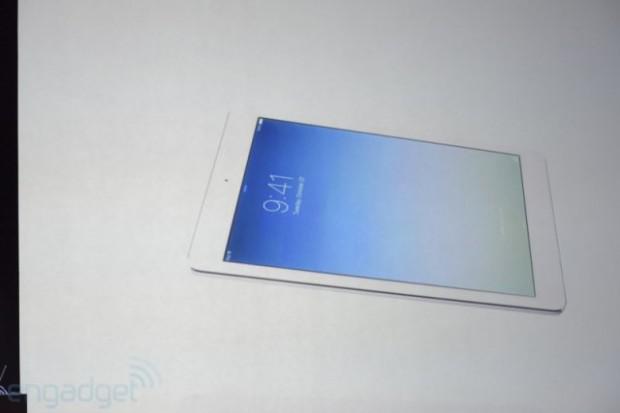 We should also note the emergence of technology MIMO, increases the capacity of WiFi-module. iPad Air is equipped with two cameras: the main, iSight, has a 5 megapixel matrix and the ability to record FullHD video, and the front, FaceTime, received a new sensor and thus improve the quality of shooting. The battery provides the device for 10 chasov.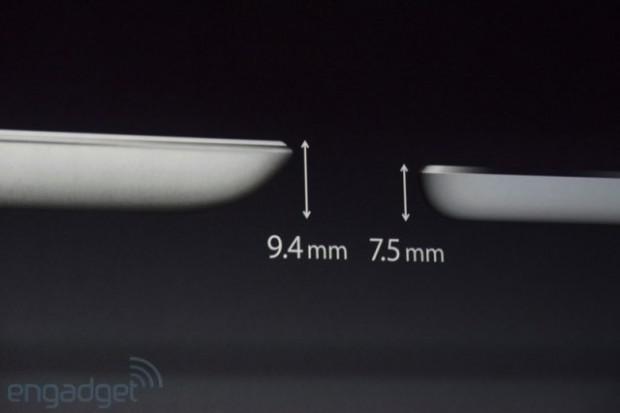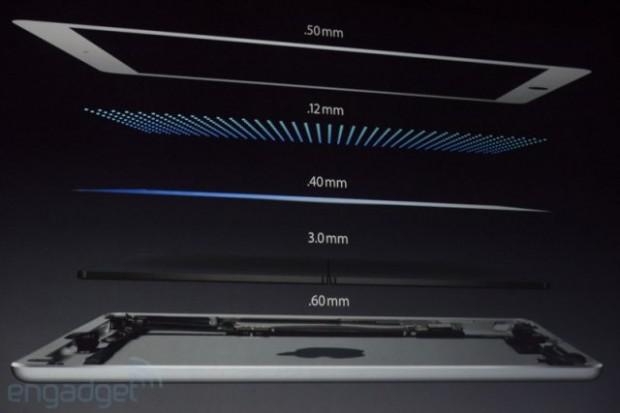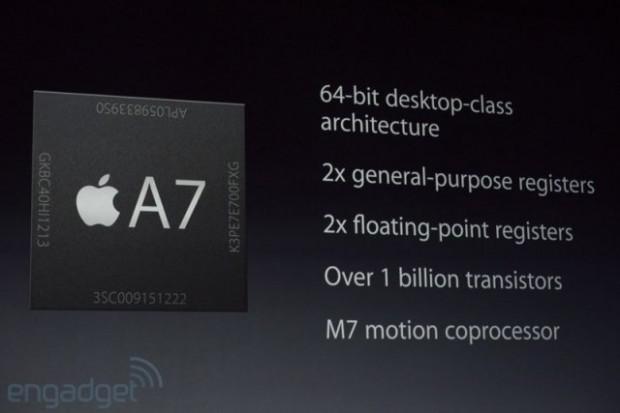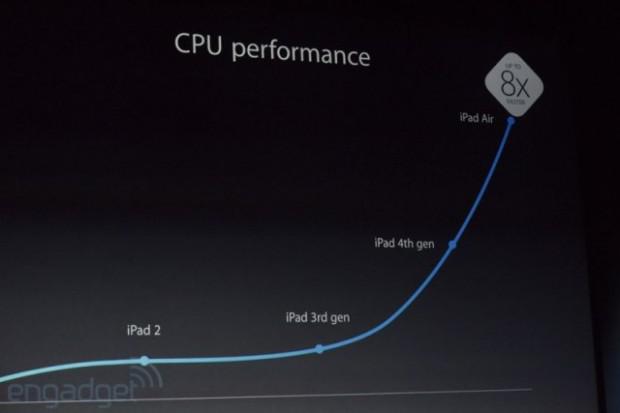 The novelty has not received the expected number of fingerprint scanner, which can be for the better, given the resonance that it has caused. Home sales iPad Air is scheduled for November 1st with a starting price of $ 499, the device will be available in silver, white, gray and black korpusah.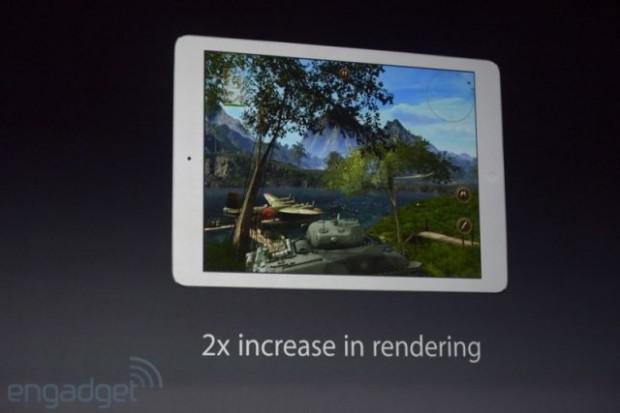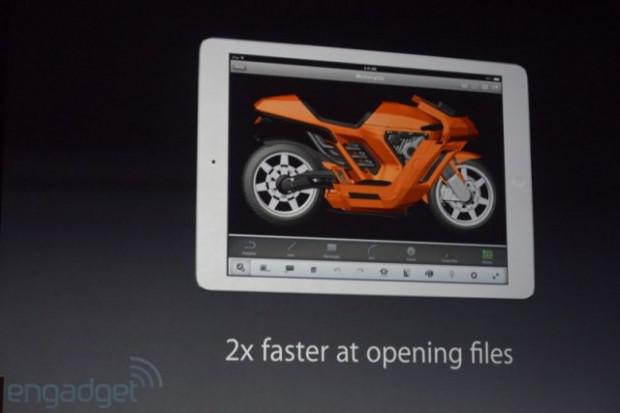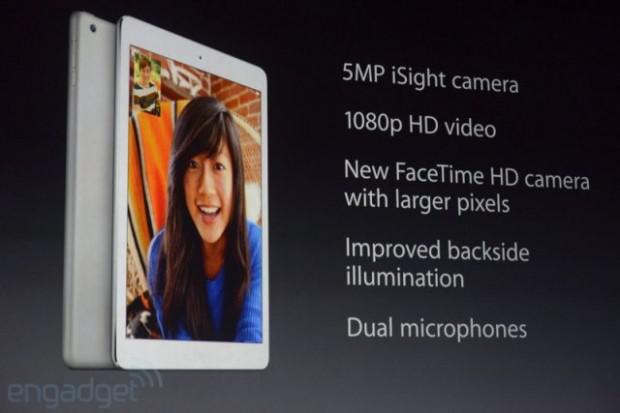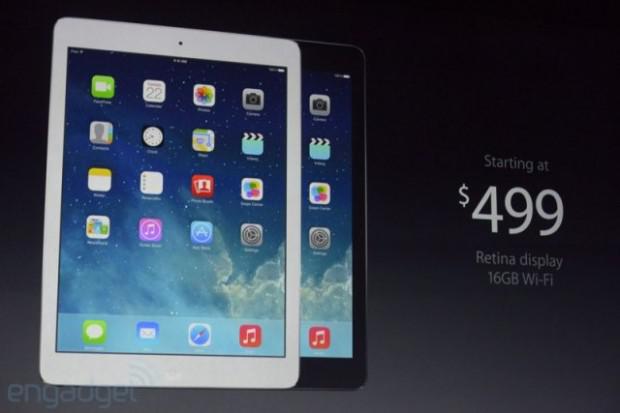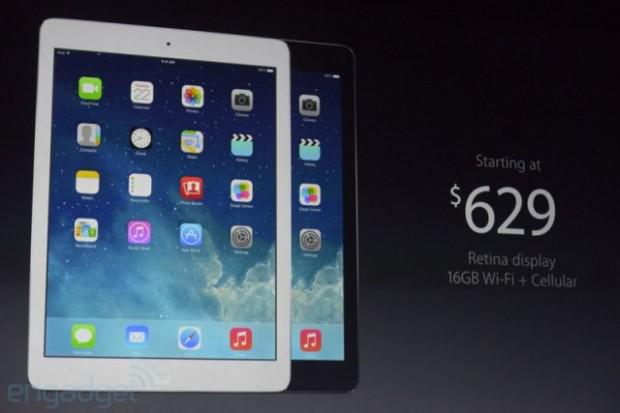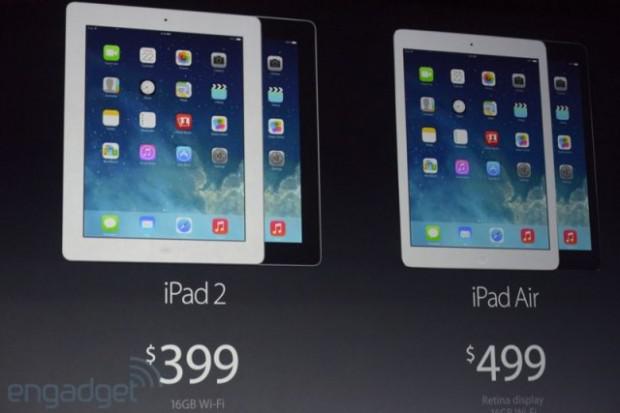 Source:
24gadget.ru/1161055681-novyy-97-dyuymovyy-planshet-ipad-air-ot-apple-16-foto.html