In the words of the author: The State of Rhode Island, in principle, as elsewhere, there are local small shops. But all accustomed purchased in supermarkets, where you can take all at once. Supermarkets exist both in the city and beyond. Outside the city there are more larger area. Shops, as a rule, not in isolation but in the designated areas. It turns out a kind of a huge shopping mall, concentrated in various buildings, united by a large parking lot.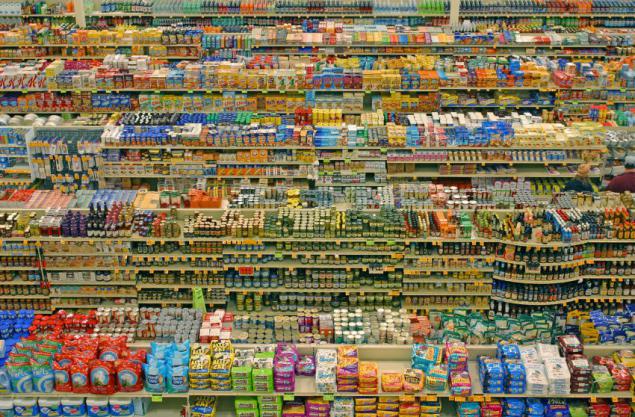 Sometimes these sites can go one after another almost on both sides of the highway, providing a place for competing companies with a wide range of goods and services. Most Americans get there by car, but the bus ride and local posts. There is a special route that is called - Shopping Centers. He toured all these sites and make them stop. Price fare - $ 2, you can buy a day pass for $ 6, it will operate on other routes, which move across the state (Rhode Island - the smallest state in the US).
What to say about the main trading companies? Most of the food supermarkets in the state owned franchises such as Stop & Shop, Shaws and partly Walmart, but he soon positioned as a department store. Personally, I'm not fixated on any one "super" and looks at all possible. They are so unique and that are close to each other, and provide discounts. I forgot to mention that it is very useful to get a so-called funded card "super", because, having it can be good save. True, Shaws and Walmart offer no card system: the first puts the goods on stock without them, and the second by itself provides a discount on almost everything.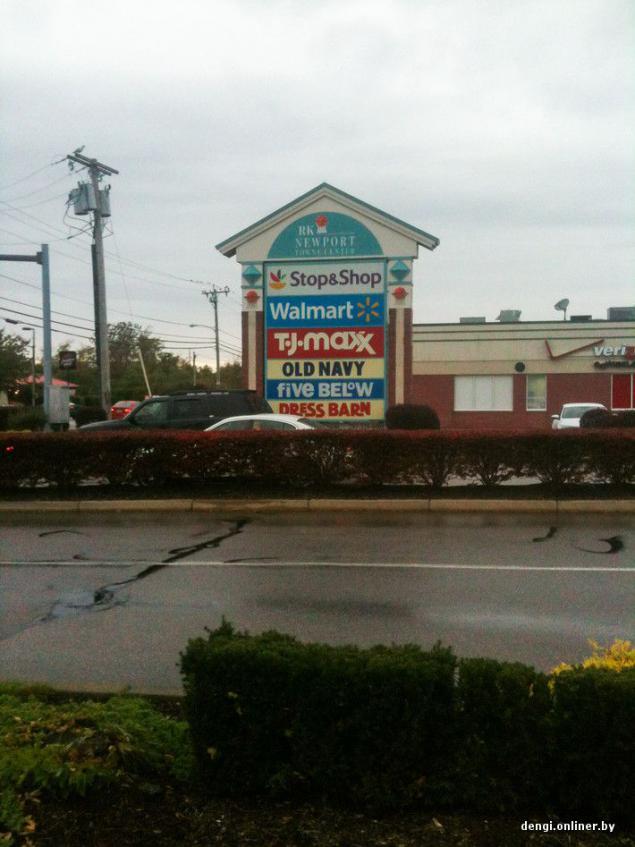 As for the prices of products, call them high does not turn language. In principle, the figures are the same as in Europe, only need to change the euro symbol on the dollar. About the prices for a long time I will not say: I Take a picture of a more or less basic foods and goods. Here are some price tags in terms of our kilograms and liters. Apples can be taken for $ 3 (1 kg), fresh shrimp kilogram costs $ 20, scallops - $ 42. Veal - $ 24 per kilo, chicken fillet (all from the most secure and useful series of Naturals) - $ 12, 6 (1 kg), beef - $ 12 (1 kg), smoked ham - $ 10 (1 kg), a liter of milk - $ 1, 5, a liter of orange juice - almost the same packaging of eggs (12 pieces) - $ 2, 59, packaging of spaghetti (450 g) - $ 1, 6, two liters of cola - $ 1, 79, great packaging Pringles - $ 1, 79.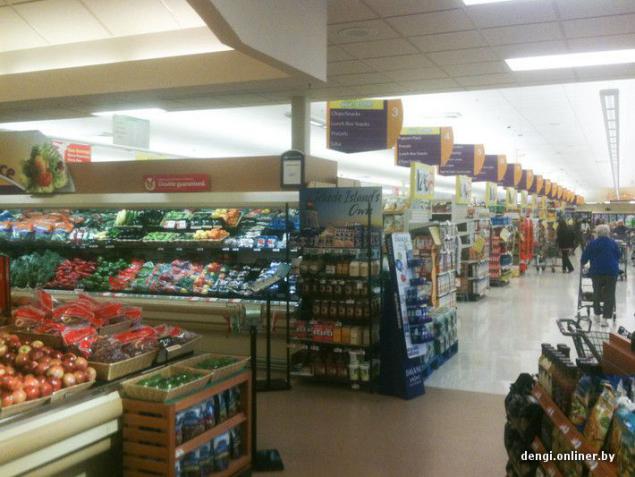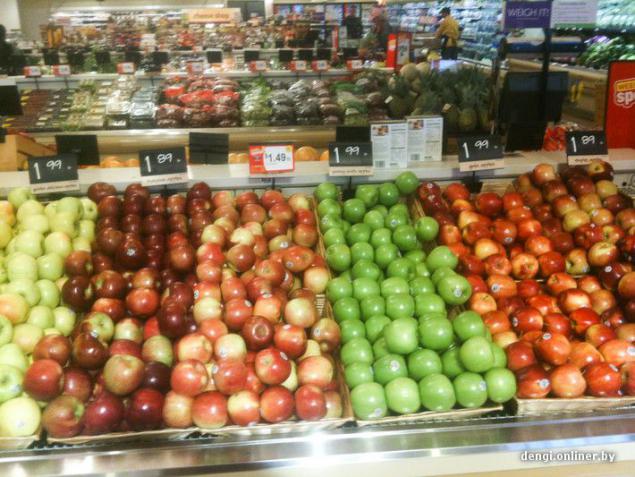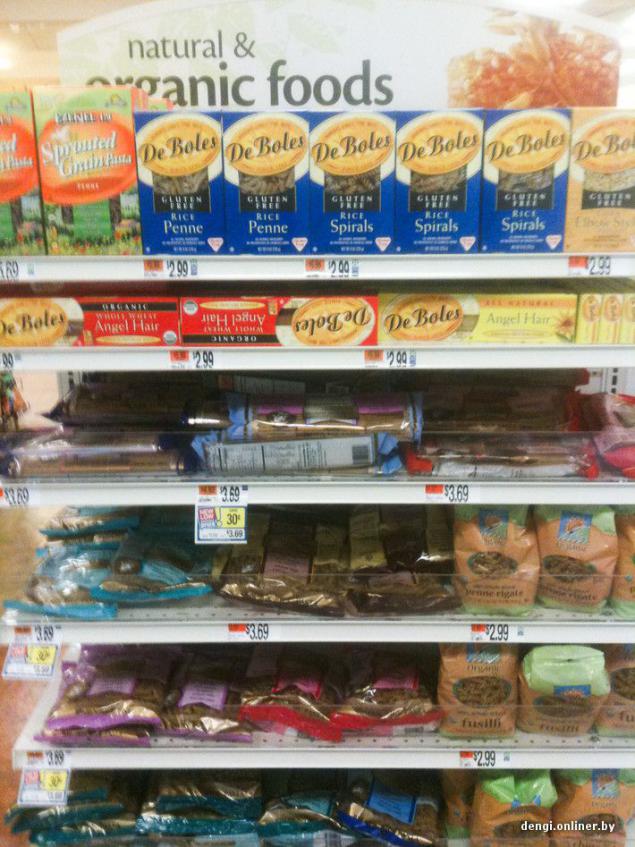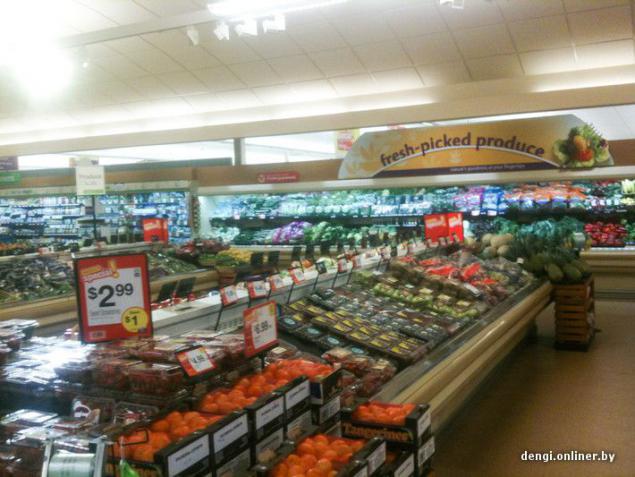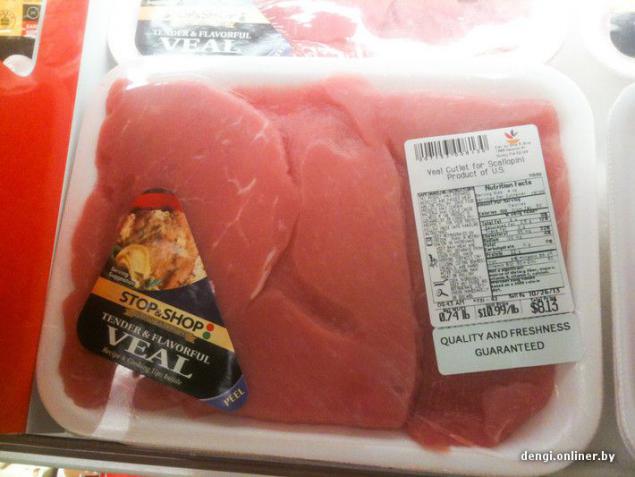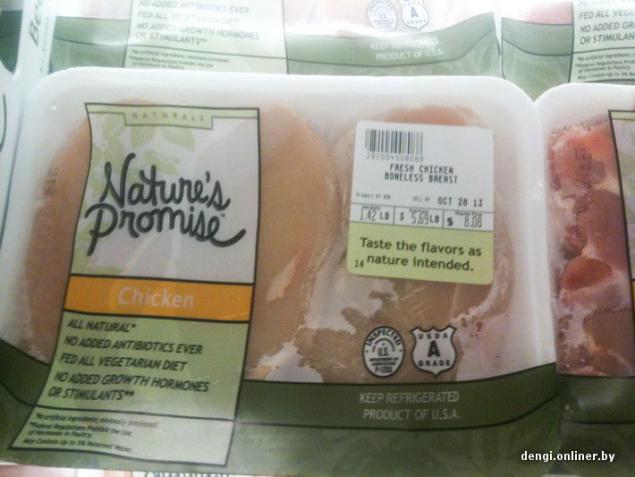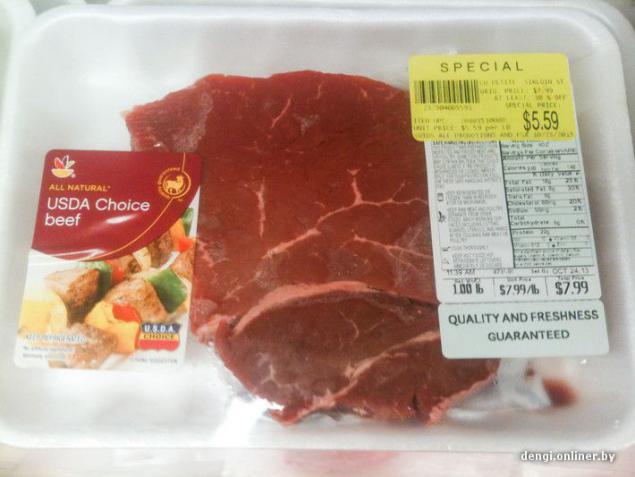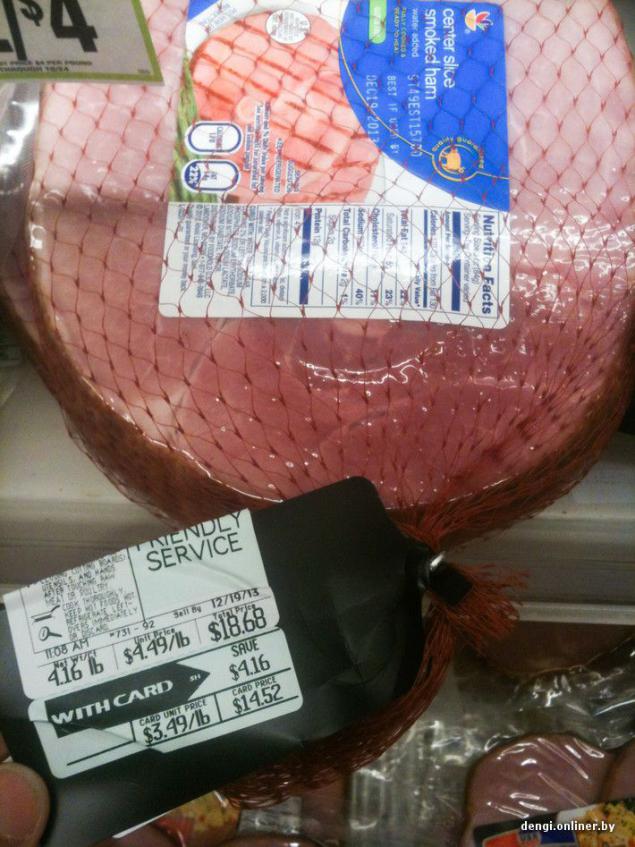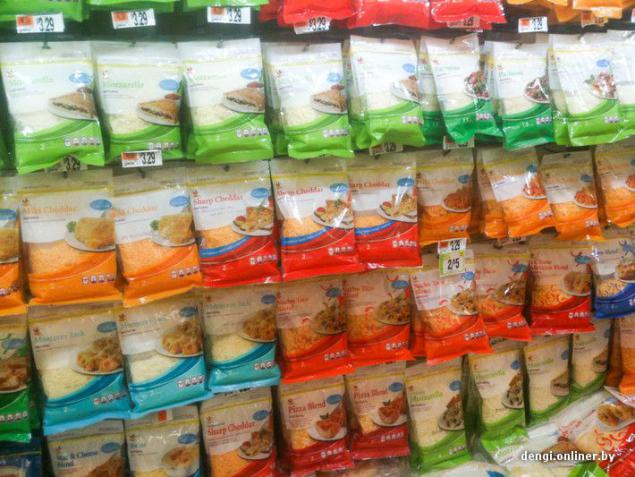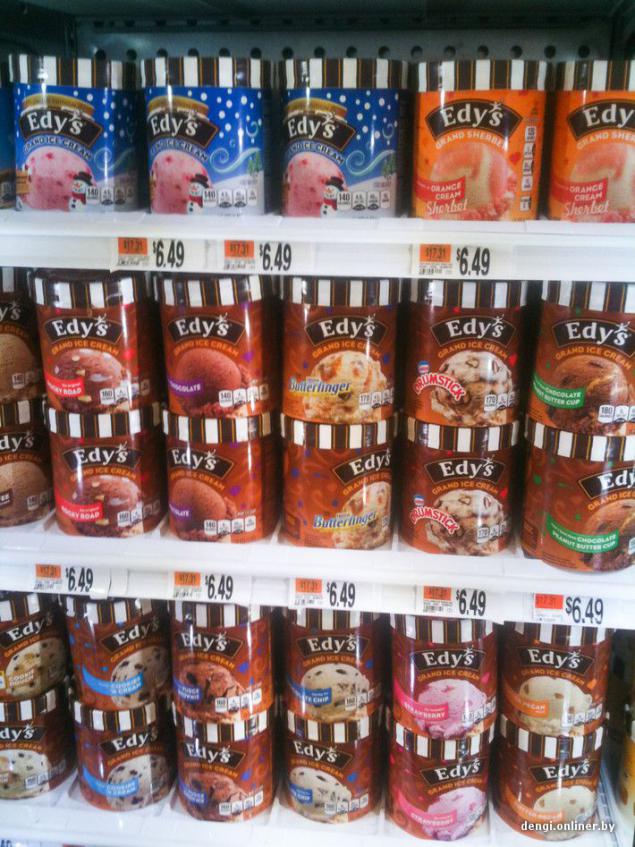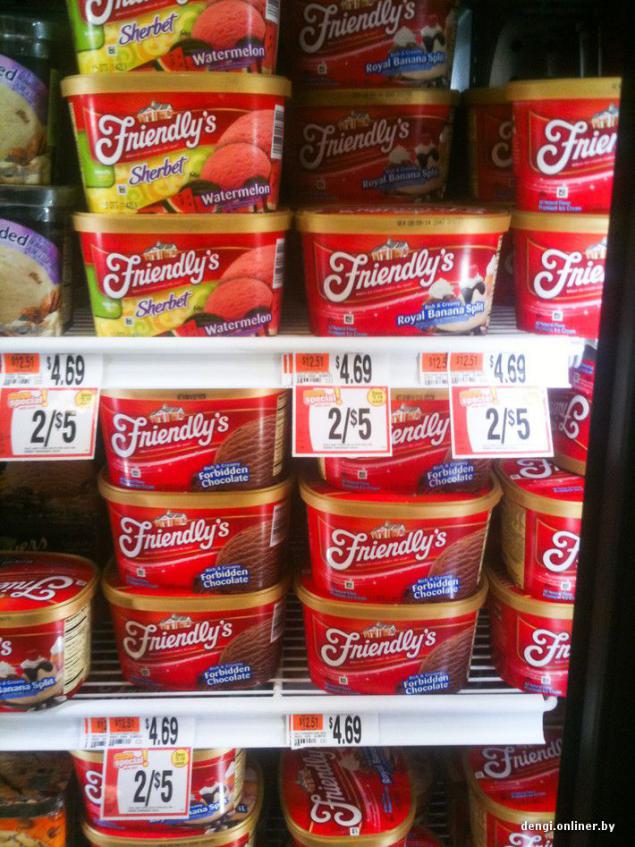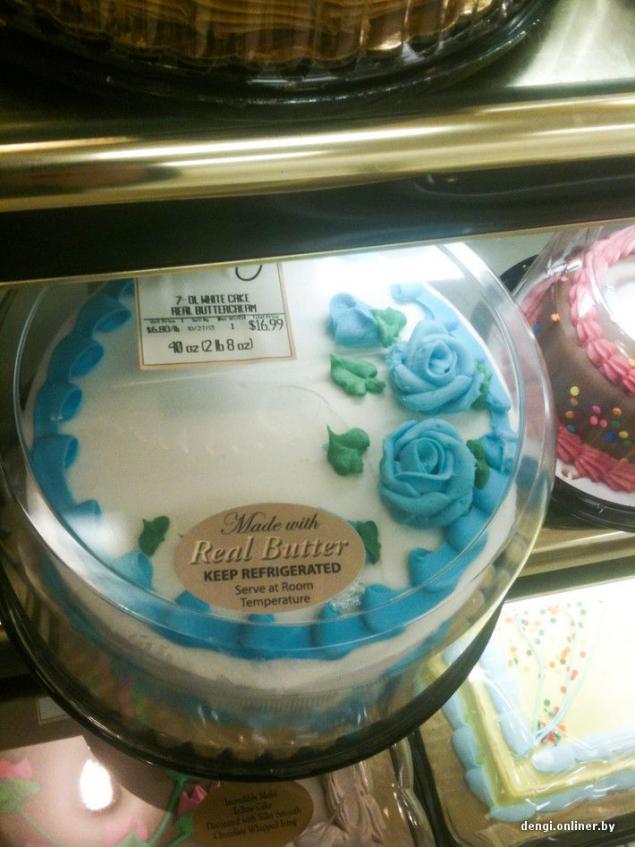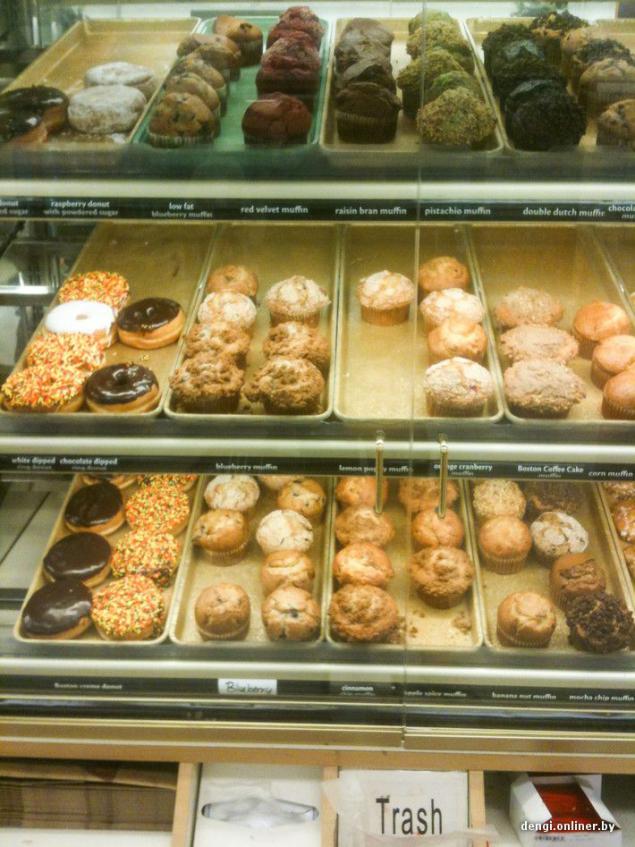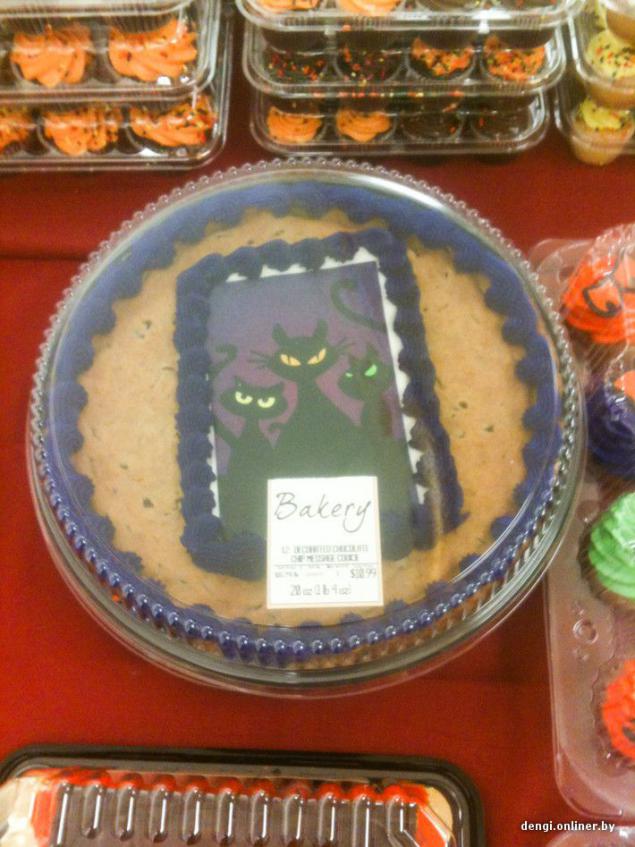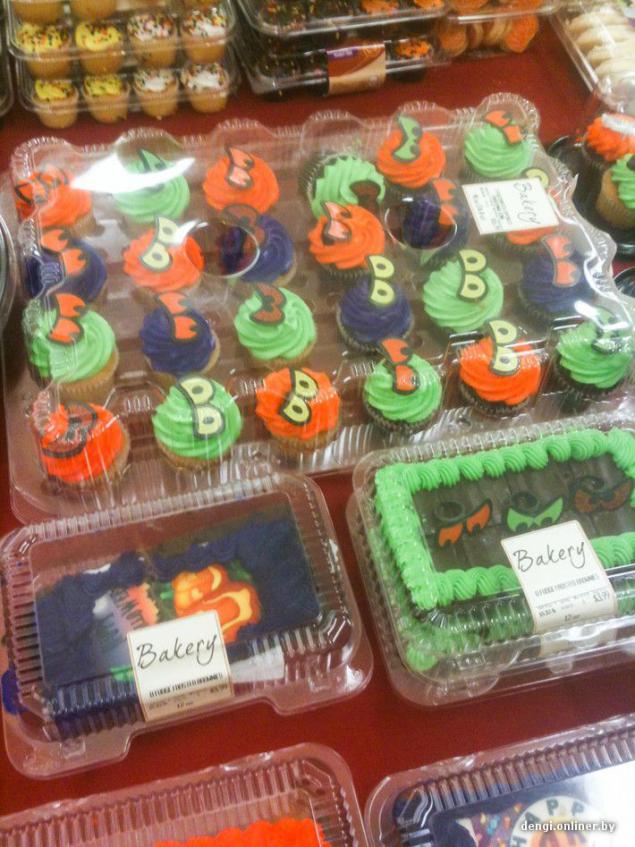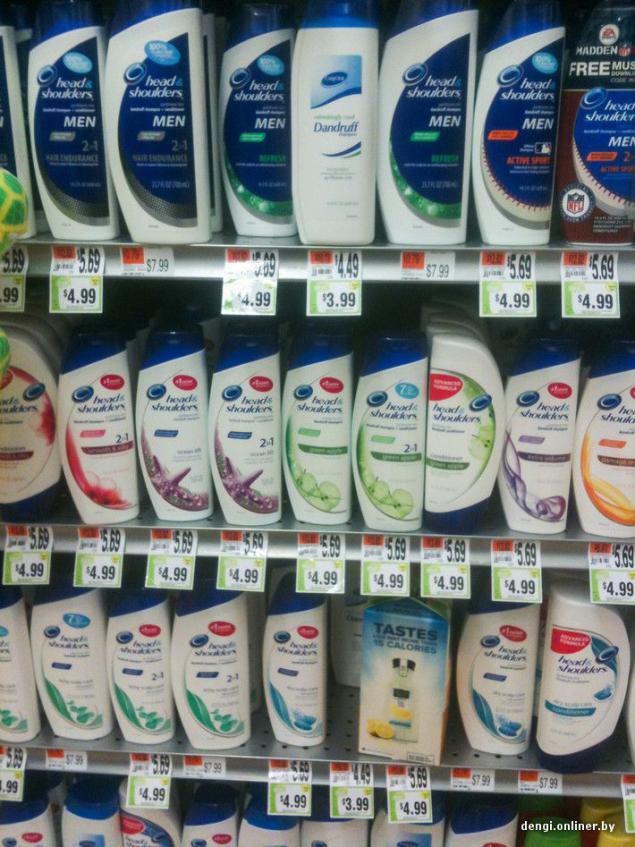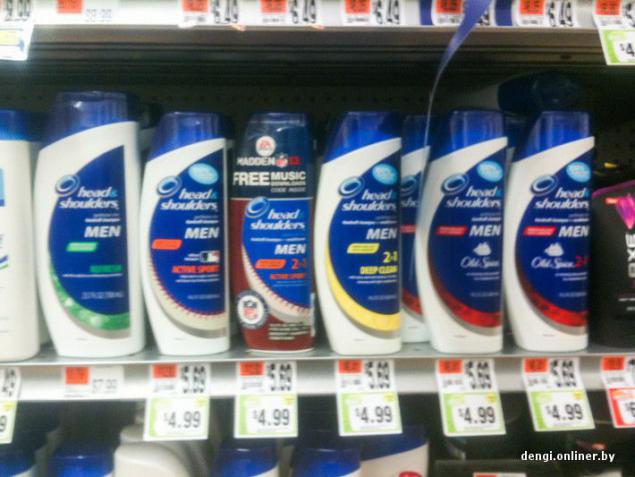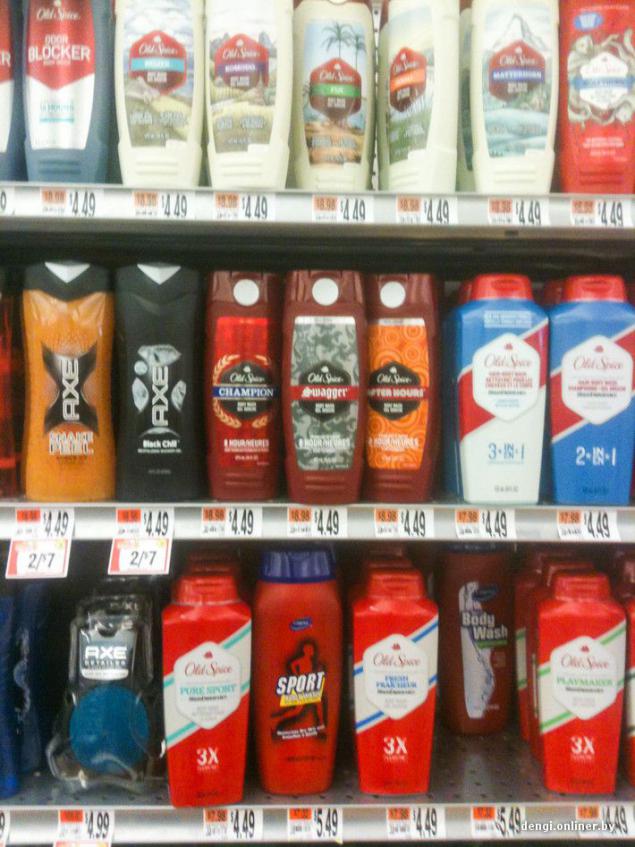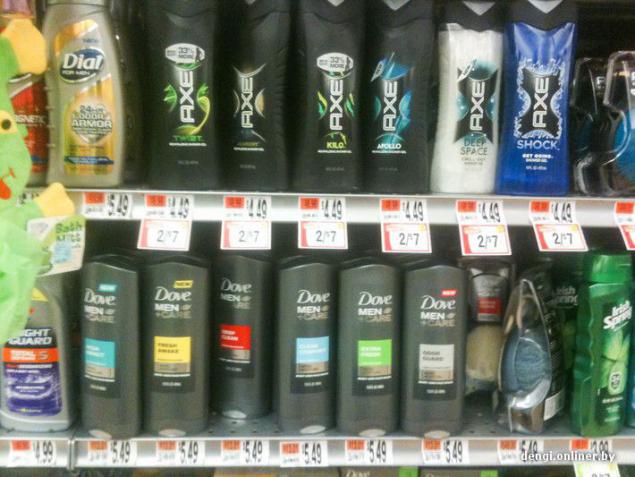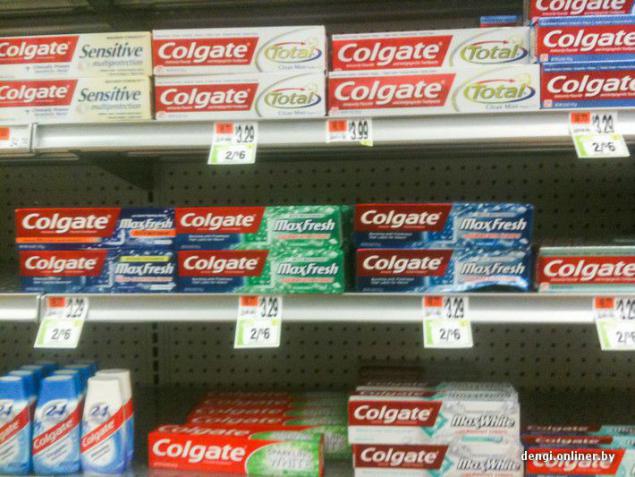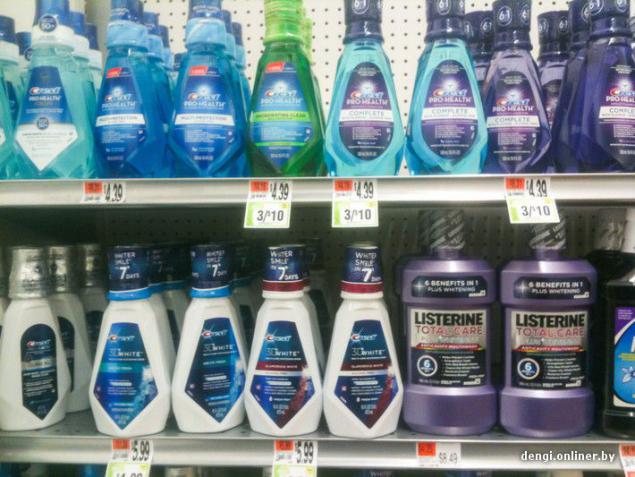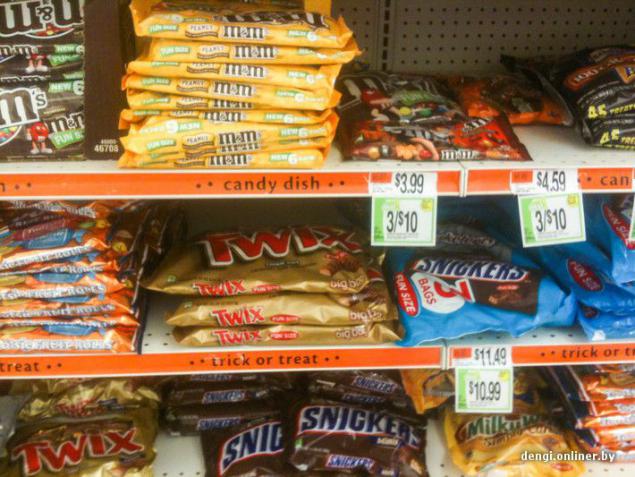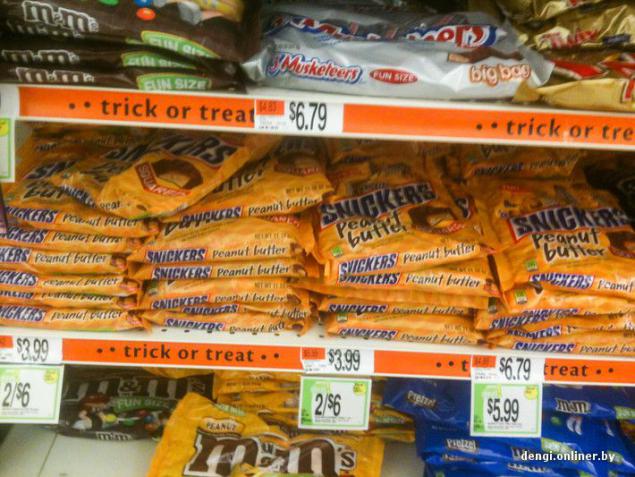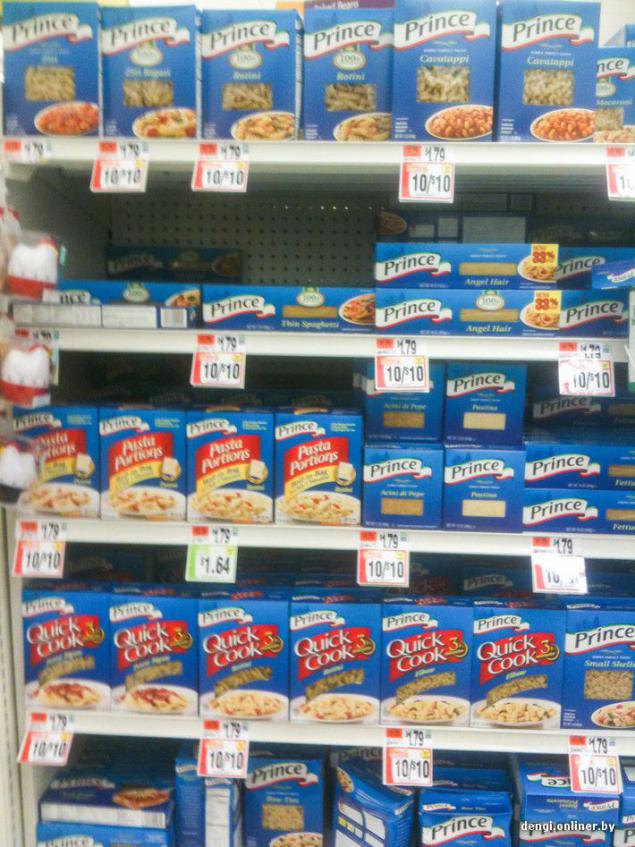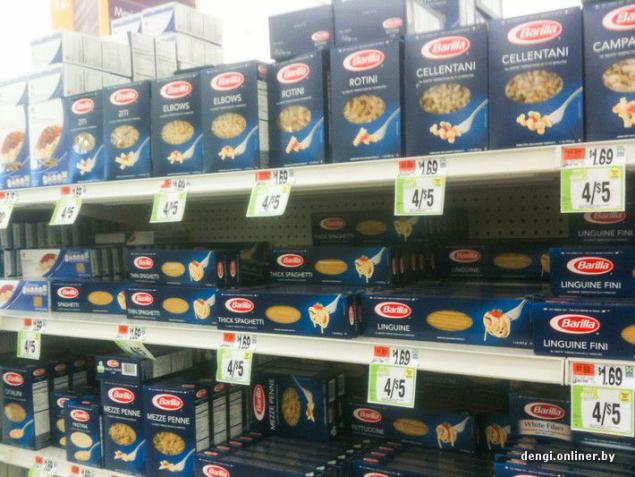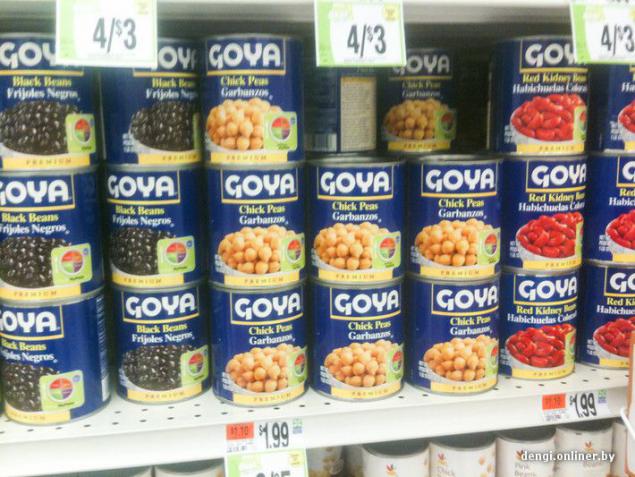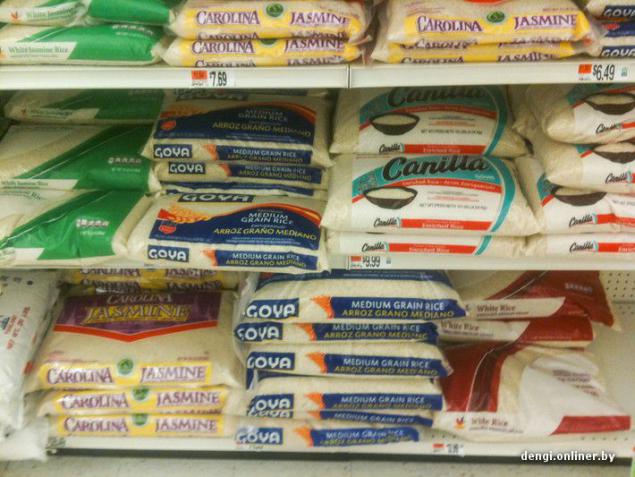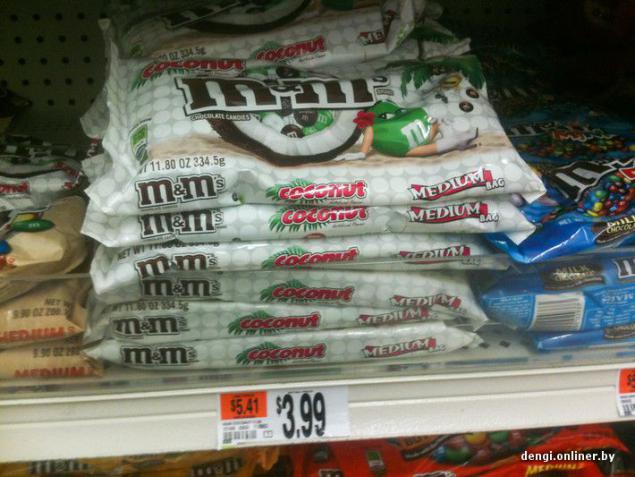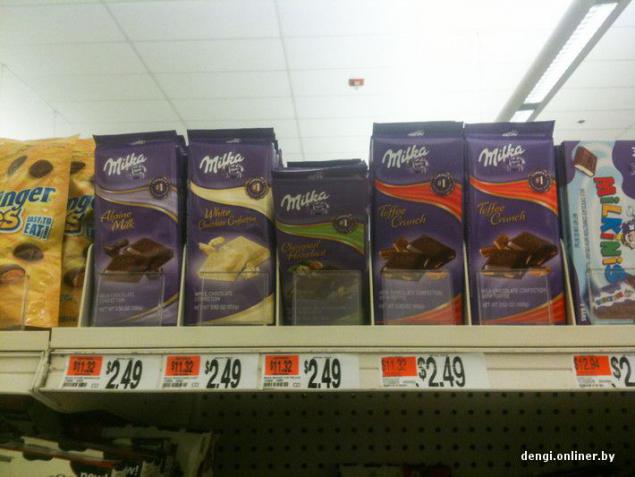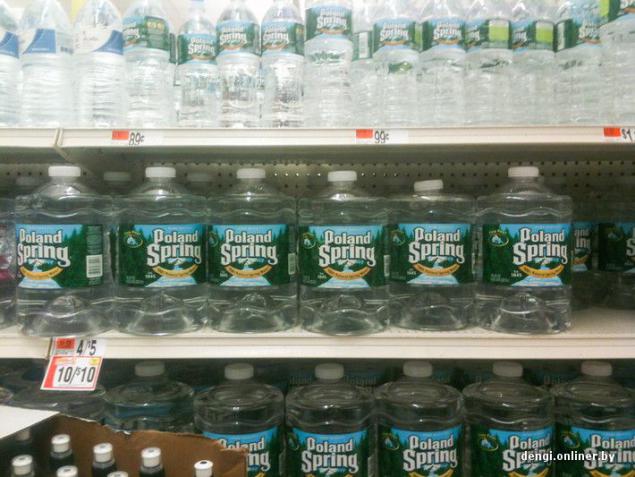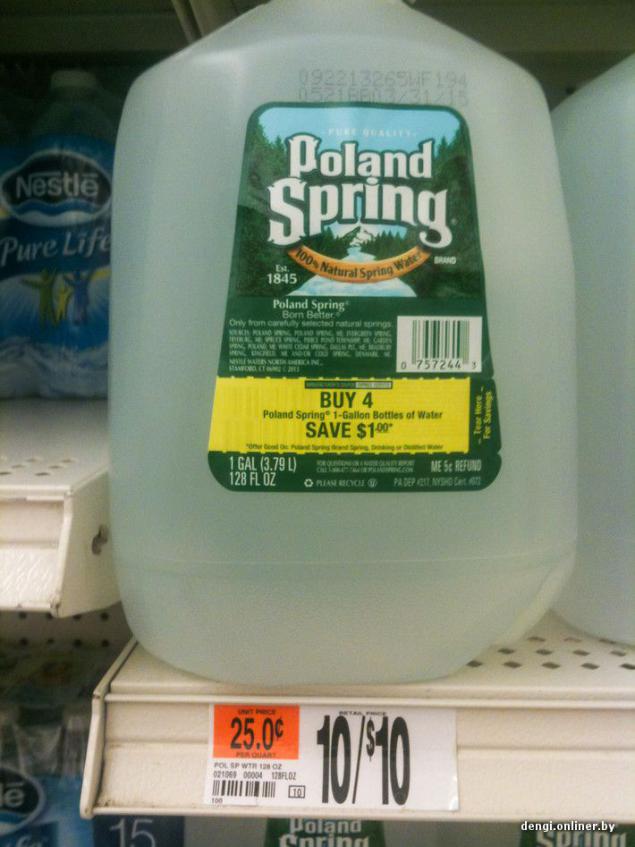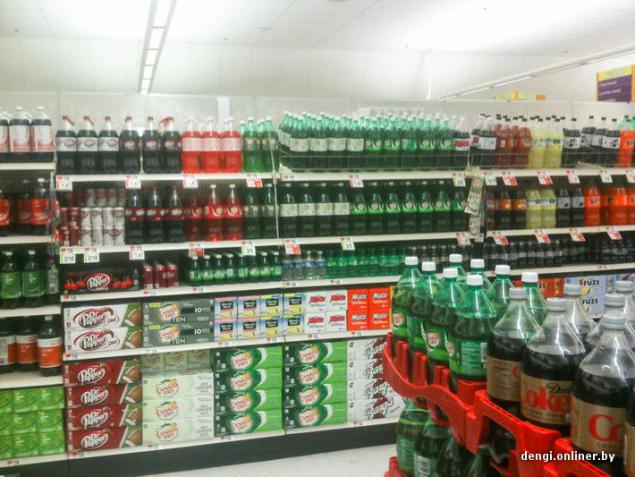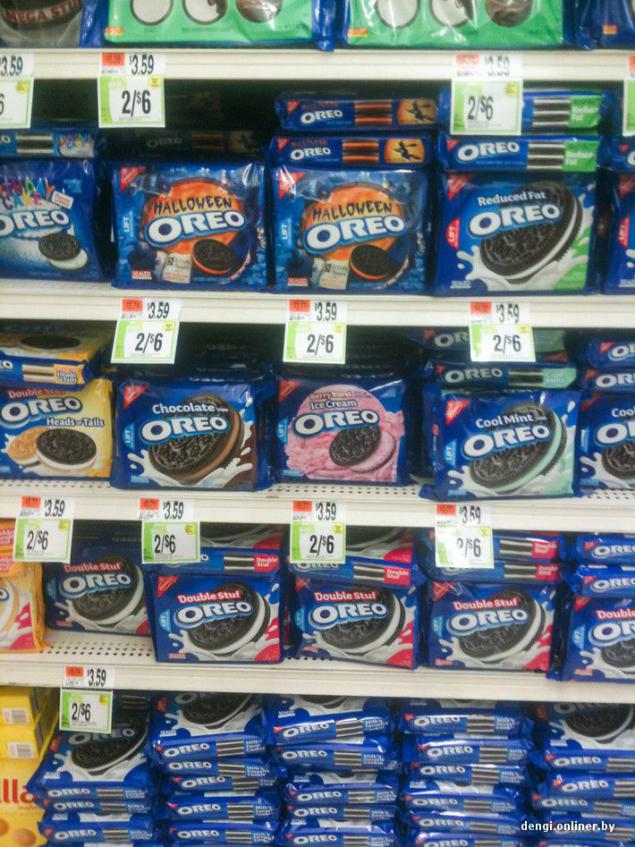 I would say that you can eat and purchased in different ways. It all depends on the budget. Americans, however, are somewhat different from us in that house eating only from time to time, or the card will fall. Visit catering establishments here - the everyday norm, why so many of them around. Note that if you spend $ 300 a month and eat at home, you can live peacefully. More than enough. The range of goods, of course, exceed the Belarusian. I would like to say that different stores, for example, can operate with different companies, respectively, the range further expands. For fans of "our" food products will always be imported from the motherland. You can get almost everything. I try to eat a productive and useful, not really clogging up the body, and more specifically, consume complex carbohydrates, protein and plenty of water with the juices. Even at work almost do not eat fried in deep fat. For heart and blood vessels in the future worry. Everywhere enough shops full of "organic" foods. These products will cost is more expensive. A separate line would like to mention a network of shops with the speaker called 1 Dollar Tree («one-dollar tree"), in which literally everything is for sale at a "buck". Stores quite voluminous and full of all consumer goods of standard quality. It is advantageous to buy stationery items, or something low-key for the household, especially when the budget tight. What I mean is that the options are taken into account the different classes. And I have noticed there is a huge amount of goods sold and other "super", but at a different price.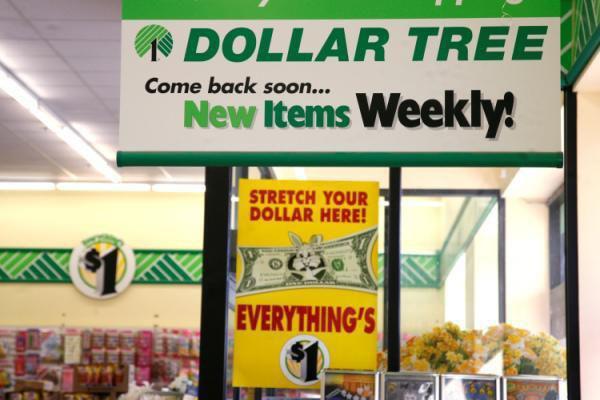 On clothes. No problems with it at all, no! Brand, quality and stylish clothing in the US you can buy excellent shopping a la TJ Maxx and Marshall's. The concept is built on these offices is to buy cheap and cheerful. Basically there put some things last season, but what's the difference? Most of the range make the brand Calvin Klein, Ralph Lauren, Tommy Hill, Levi's and so on. Sample prices for the goods: socks (set of 6 pairs) - $ 10 jeans - $ 20-50, T-shirts $ 7-15, cardigans, flannel, sweaters - $ 25-50, Jackets for autumn and winter - anywhere from $ 60 to $ 100. There are also more expensive, if the thing class Hi-End. In the same Walmart can buy for work and home useless rags of comfortable prices.
What the United States is expensive, so is the service. Services of doctors, lawyers and even cause plumbing - will hit the pocket. But again, it all depends on the budget. A couple of words about the institution and alcoholic beverages. Alcohol in the State of Rhode Island is sold in specialty stores under the name Liquor Store, in supermarkets as we have, it almost did not buy. We have to go to a nearby shop. The choice is huge. Again, it sold almost everything, even all the "Baltic" can be found. Beer lot of different, interesting and reasonably priced. "Park" of 6 bottles of 12 ounces (355 ml) will cost from $ 6 to $ 11 depending on the "homeland" of beer (local or imported).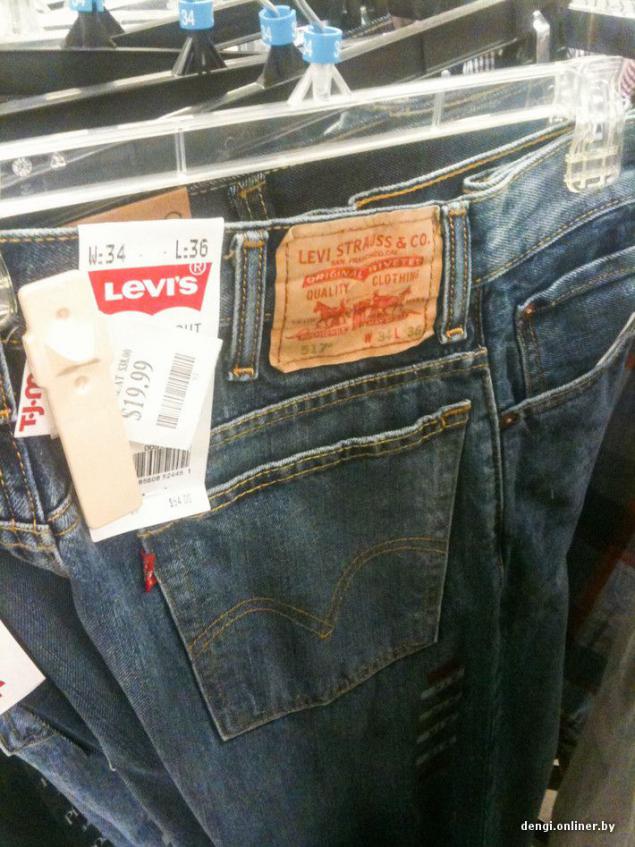 Source: dengi.onliner.by