In the words of the author: The State of Rhode Island, in principle, as elsewhere, there are local small shops. But all accustomed purchased in supermarkets, where you can take all at once. Supermarkets exist both in the city and beyond. Outside the city there are more larger area. Shops, as a rule, not in isolation but in the designated areas. It turns out a kind of a huge shopping mall, concentrated in various buildings, united by a large parking lot.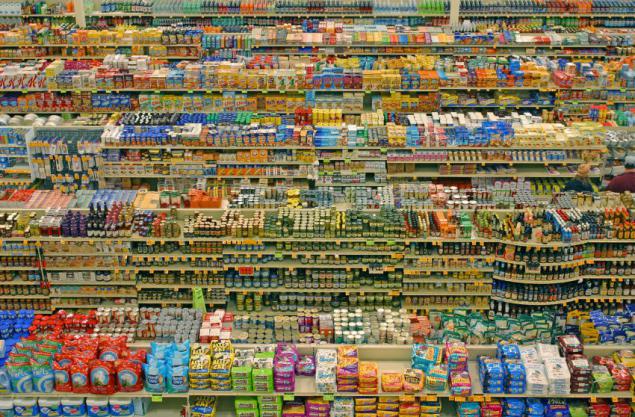 Sometimes these sites can go one after another almost on both sides of the highway, providing a place for competing companies with a wide range of goods and services. Most Americans get there by car, but the bus ride and local posts. There is a special route that is called - Shopping Centers. He toured all these sites and make them stop. Price fare - $ 2, you can buy a day pass for $ 6, it will operate on other routes, which move across the state (Rhode Island - the smallest state in the US).
What to say about the main trading companies? Most of the food supermarkets in the state owned franchises such as Stop & Shop, Shaws and partly Walmart, but he soon positioned as a department store. Personally, I'm not fixated on any one "super" and looks at all possible. They are so unique and that are close to each other, and provide discounts. I forgot to mention that it is very useful to get a so-called funded card "super", because, having it can be good save. True, Shaws and Walmart offer no card system: the first puts the goods on stock without them, and the second by itself provides a discount on almost everything.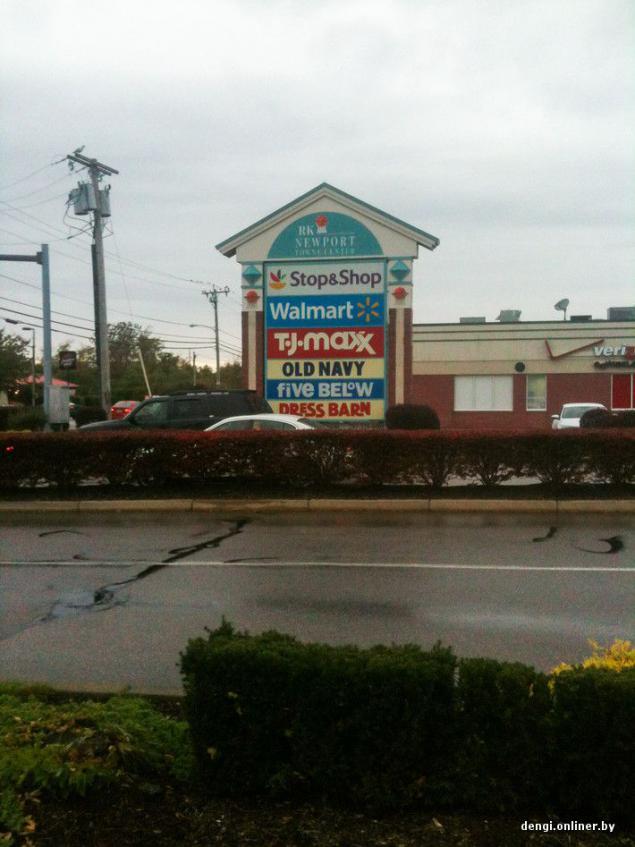 As for the prices of products, call them high does not turn language. In principle, the figures are the same as in Europe, only need to change the euro symbol on the dollar. About the prices for a long time I will not say: I Take a picture of a more or less basic foods and goods. Here are some price tags in terms of our kilograms and liters. Apples can be taken for $ 3 (1 kg), fresh shrimp kilogram costs $ 20, scallops - $ 42. Veal - $ 24 per kilo, chicken fillet (all from the most secure and useful series of Naturals) - $ 12, 6 (1 kg), beef - $ 12 (1 kg), smoked ham - $ 10 (1 kg), a liter of milk - $ 1, 5, a liter of orange juice - almost the same packaging of eggs (12 pieces) - $ 2, 59, packaging of spaghetti (450 g) - $ 1, 6, two liters of cola - $ 1, 79, great packaging Pringles - $ 1, 79.