It is interesting to see how experienced frosty days in December 1959, in the capital.
The pictures were taken American photojournalist Karl Midansonom.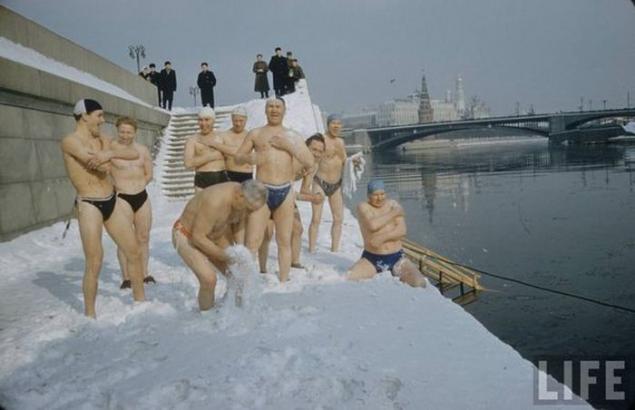 In 1936 he founded the magazine «Life», in which the photographer Karl Midans became one of the first five photographers of the magazine. Fame came to him in 1938 when he married a journalist Shelly went on a honeymoon trip to Europe - to cover the events of World War II.
But there newlyweds seemed bored and Charles Shelley departed on a trip to China and Hong Kong. In Manila, the Philippines, were arrested as the Japanese and American spies were sent to the Japanese concentration camp.
In captivity Carl spent 22 months, after which he returned to the United States and persistent advocate of anti-fascist alliance with the USSR. just once at home, he immediately went to the front in Europe (one of his most famous photographs of the time - lynching residents of Marseilles collaborating with the Nazis Frenchwoman). He also filmed the landing of General Douglas MacArthur in the Philippines and the signing of the unconditional surrender of Japan aboard the battleship "Missouri».
After the war for a while led Midans department «Life» in Japan, often visiting in Moscow. I have prepared for you one of his stories, made in December 1959.
Theatre Square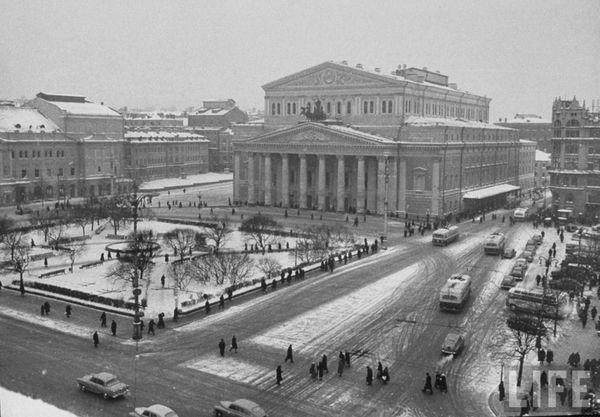 Sweeping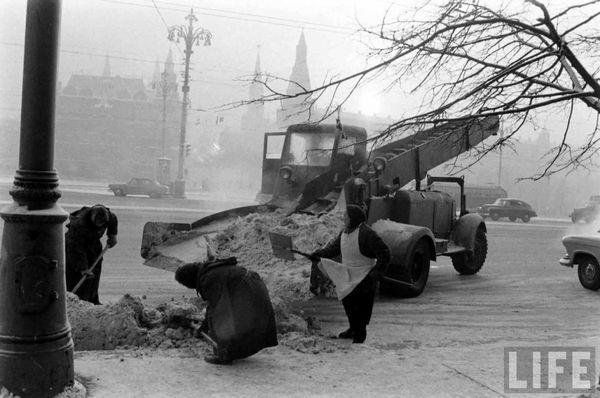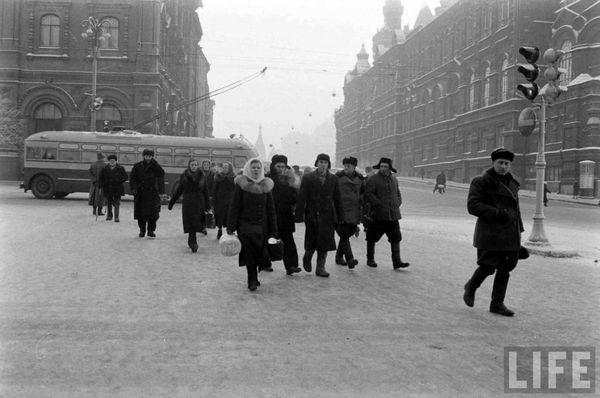 The queue to the Mausoleum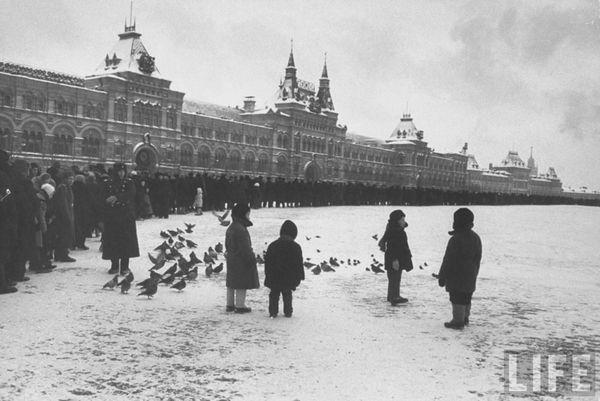 Christmas tree in the store, "Detsky Mir»