The gathering of the puzzle, a very interesting exercise, though time-consuming, which is unfortunately not enough.
But the result is stunning, especially if they consist of thousands of figures.
What is the largest number of figures you have built?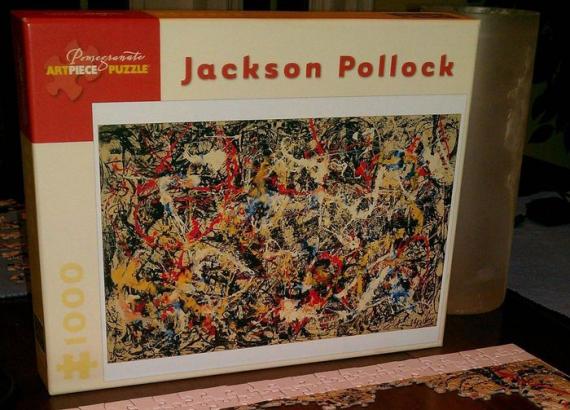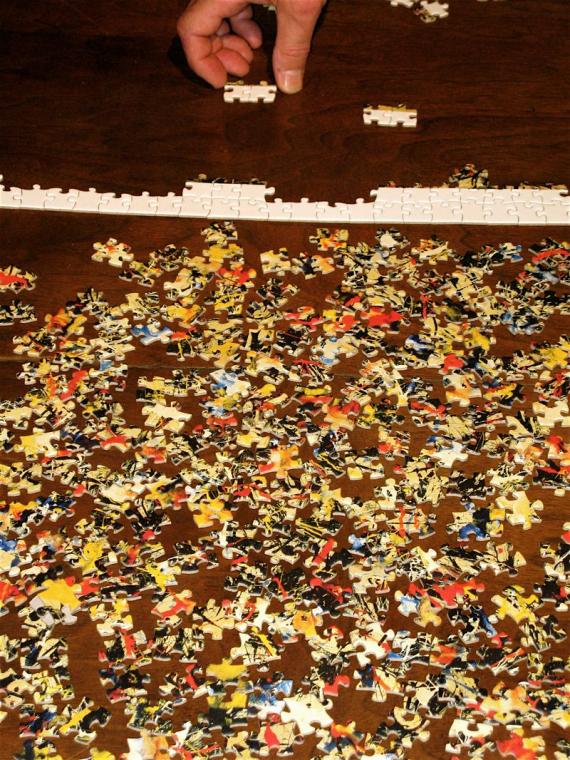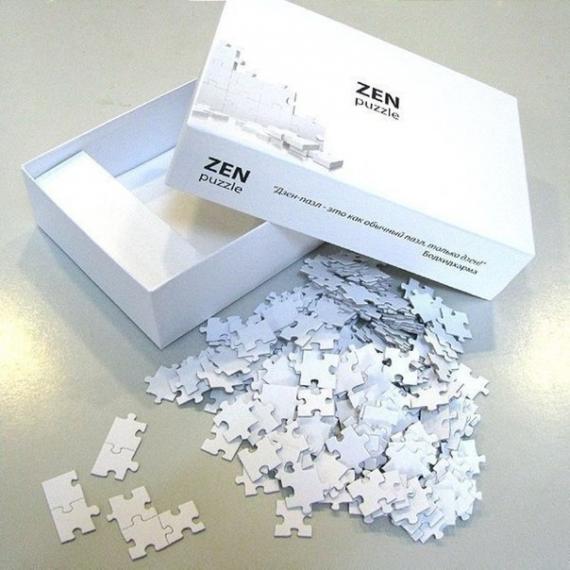 And here's another interesting ...
First in September 2010 the German company Ravensburger released into the free sale of the European puzzle, consisting of 32'256 (thirty-two thousand two hundred fifty-six) elements. Giant puzzle game based on the illustrations of the late New York artist Keith Heyringa, became the biggest cardboard Puzzles in history record "EDUC" with their dvadtsatichetyrehtysyachnikom «Life» (also called «Life - The Great Challenge», in the sense that assemble a picture - it is really an act, we can say - the greatest challenge!) would not have lasted five years. It is reported that US consumers «Double Retrospect» (can be translated as "ambiguous flashback") - namely the so-called ravensburgerovskaya new - will be available in stores starting in February 2011. The original retail price of the giant - about three hundred euros, or about 380 US dollars (approx. - Currently, many online stores are full of more great deals for buyers).